Outdoor Plumbing Protection in Phoenix: How to Prepare for Extreme Weather
When it comes to outdoor plumbing in Phoenix, extreme weather conditions can take a toll on your plumbing system. From scorching heat waves to sudden monsoons, your pipes and fixtures need to be well-prepared to withstand the elements. In this article, we will explore the essential steps to protect your outdoor plumbing and ensure its longevity even during the most extreme weather.
Living in Phoenix offers its unique set of challenges, particularly concerning outdoor plumbing. Extreme weather shifts can wreak havoc on your plumbing system if not adequately protected.
Understanding the Phoenix Climate
Phoenix experiences scorching summers and mild winters. These temperature variations can cause pipes to expand and contract, leading to cracks and leaks. Adequate preparation is crucial to prevent these issues. So, finding the leading plumbers Phoenix can be a very important task for any homeowner.
Insulating Exposed Pipes
Insulating exposed pipes is a primary defense against extreme temperatures. Use pipe insulation to prevent freezing during the winter and reduce heat absorption during the summer. By applying insulation to your pipes, you create a barrier that helps regulate temperature changes, reducing the risk of damage. This is one of the most common plumbing mistakes!
Wrapping Outdoor Faucets
Outdoor faucets are vulnerable to freezing temperatures. Use faucet covers or wrap them with towels and secure them with duct tape to create an extra layer of insulation. By protecting your outdoor faucets, you prevent water from freezing inside, which can cause pipes to burst and lead to costly repairs.
Regular Maintenance Checks
Routine maintenance is essential to identify potential issues before they escalate. Regularly inspect your outdoor plumbing for leaks, cracks, or signs of wear. Check for any loose connections or visible corrosion. Timely maintenance can save you from major plumbing emergencies and expenses.
Proper Drainage Systems
Improper drainage can lead to water accumulation around your property. Ensure that your drainage systems are clear of debris and effectively direct water away from your plumbing.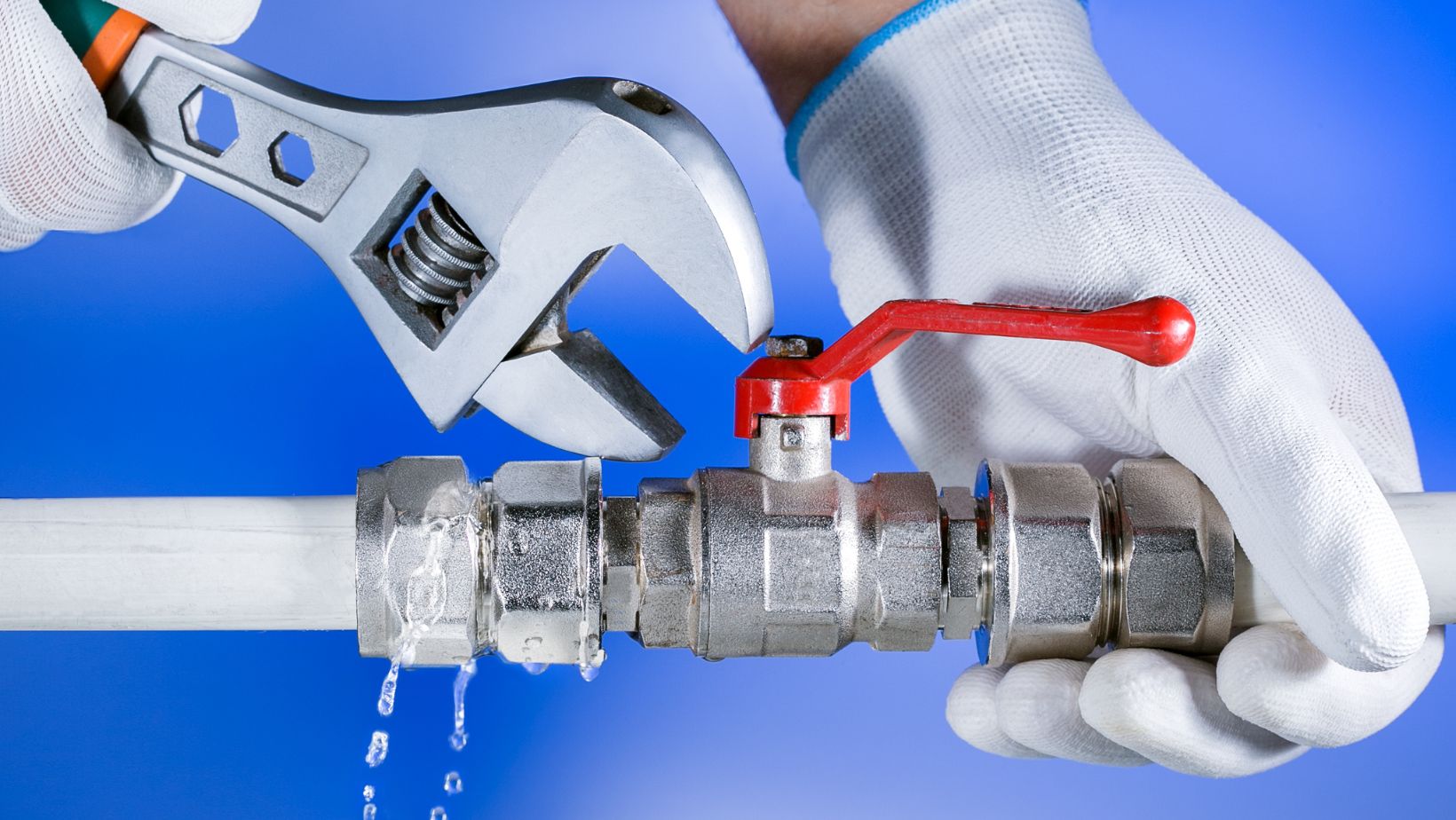 Clogged drains can cause water to back up and damage your pipes, so keeping them clean is essential.
Protecting Sprinkler Systems
Your sprinkler system requires special attention. Before extreme weather hits, turn off the water supply and drain the lines to prevent freezing and bursting. Additionally, consider installing a shut-off valve that you can use specifically for your sprinkler system. This extra step can protect your sprinklers and the connected plumbing.
The Role of Landscaping
Strategic landscaping can provide natural protection to your outdoor plumbing. Planting shrubs and trees strategically can offer shade and shelter to exposed pipes and fixtures. The shade provided by plants can help regulate temperature changes, reducing the strain on your pipes during hot summers.
Emergency Shut-off Measures
In case of unexpected extreme weather, it's essential to know how to shut off your outdoor water supply. Locate the shut-off valve and ensure all family members know its location and operation. Being able to quickly turn off the water can minimize damage in case of a plumbing emergency.
Seeking Professional Services
Sometimes, it's best to leave outdoor plumbing protection to the experts. A professional plumber can conduct a thorough assessment and implement tailored solutions for your property. They can identify vulnerabilities that you might miss and provide expert advice on the best protective measures.
Safeguarding Against Monsoons
Monsoons can bring heavy rainfall and flash floods. Clear gutters and downspouts to prevent water accumulation around your foundation. Consider installing a sump pump as an additional precaution. Sump pumps can quickly remove excess water, preventing flooding and water damage.
Beating the Heat: Summer Preparations
Summer heatwaves can stress your plumbing. Inspect hoses, connectors, and valves for cracks and replace any worn-out components. Additionally, consider installing shading devices around exposed pipes to protect them from direct sunlight and excessive heat.
Winterization Techniques
Before winter arrives, disconnect garden hoses and drain water from outdoor pipes. This prevents water from freezing and causing damage.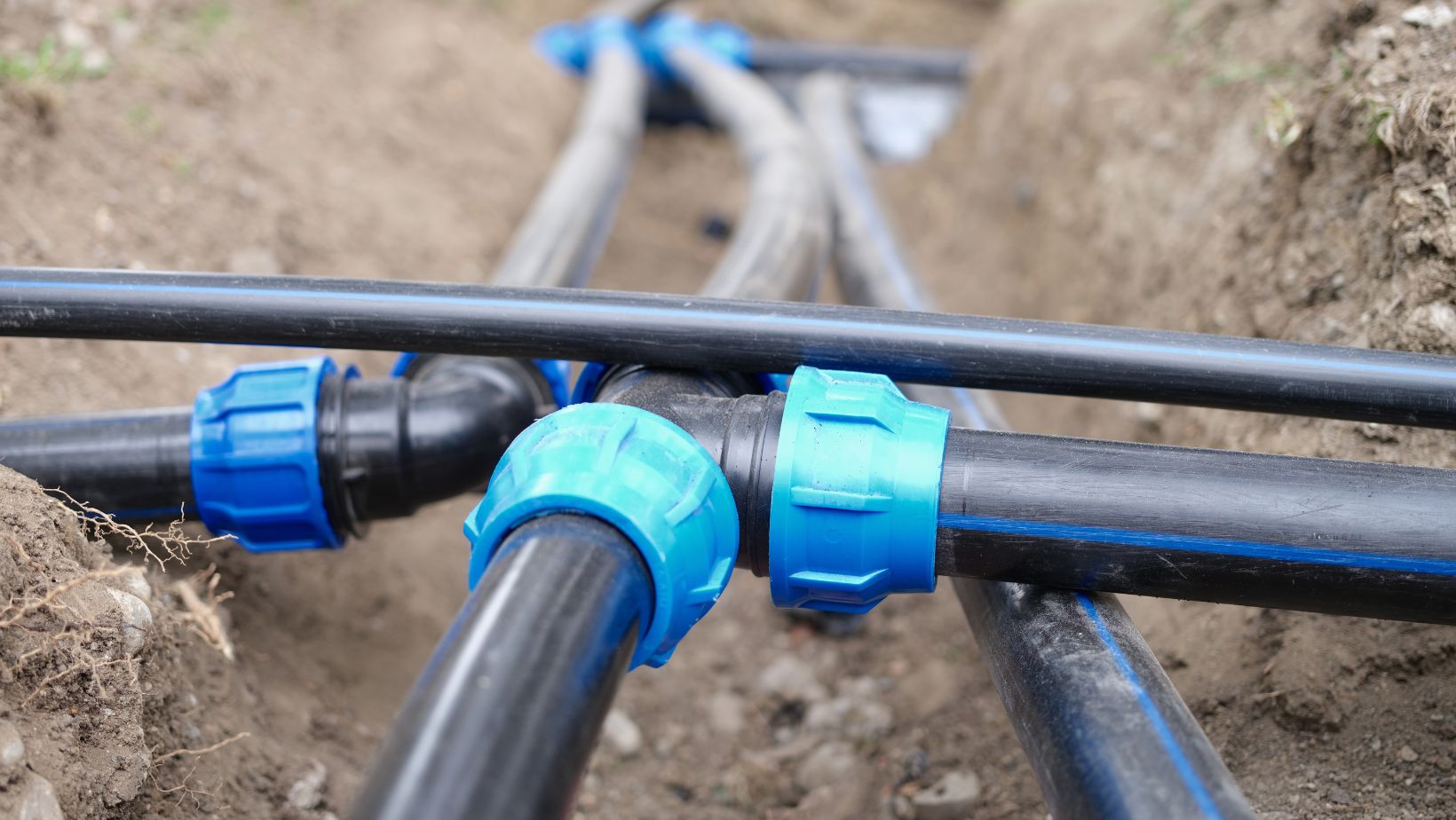 Also, consider using heat tape for added protection. Heat tape applies gentle warmth to the pipes, preventing freezing even in the coldest temperatures.
Access Now for Further Protection
For comprehensive guidance on safeguarding your outdoor plumbing in Phoenix, don't miss the opportunity to access our in-depth resources. Click the link below to discover more strategies and tips to prepare your plumbing for extreme weather conditions.
Conclusion
Protecting your outdoor plumbing in Phoenix from extreme weather requires proactive measures. By insulating pipes, wrapping faucets, and following regular maintenance, you can ensure a well-functioning plumbing system year-round. Strategic landscaping, emergency shut-off knowledge, and seeking professional assistance are crucial steps to keep your plumbing safe and your mind at ease.
In conclusion, safeguarding your outdoor plumbing is an investment in the longevity and efficiency of your plumbing system. Taking these precautions will help you avoid costly repairs and maintain the comfort and convenience of your home.