Chain Link Fence: Everything You Need to Know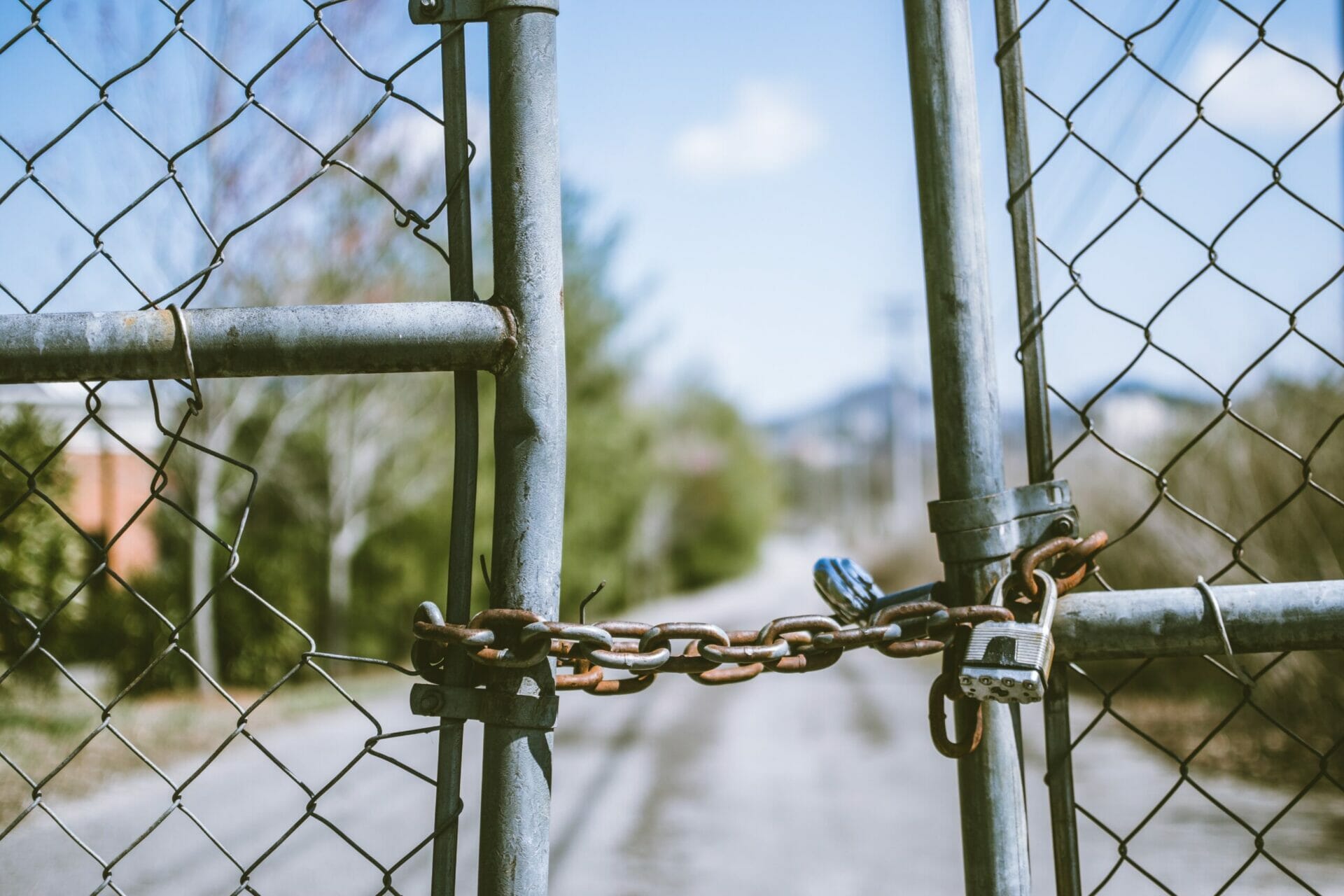 Chain link is one of the oldest types of fencing material, yet despite its age, it is still widely used today. Bishop and Barnard invented the original patent for a chain link fence in 1855; it enjoys the same popularity as it did then. Since then, chain link fences have undergone significant transformations, but the reliability of the protection it provides has only increased.
Not only is chain-link one of the most cost-effective building materials, but it also has a wide range of applications. Its most typical results are increased durability and usefulness. Using this metal fence material in either business or residential settings is likely to be a wise decision. Additionally, it is an excellent option for use in high-security workplaces, parks, recreation areas, and guarded enclosures.
What is a Chain Link Fence?
There are a few other names for a chain-link fence, including rhombic mesh fence, wire mesh fence, and chain wire fence. It is a type of fence woven into a zigzag pattern using galvanised or green PVC coated steel wire to make the well-known and widely used diamond-shaped fence.
This style of fencing is often offered in heights ranging from three to twelve feet, depending on the customer's preference. Each component that makes up a chain-link fence comes in a diverse range of weight, thickness, and coating that may accommodate several criteria and specifications. Just look for a contractor who provides chain fence installation service to assist you with your fencing needs.
Advantages of Chain Link Fence
There are many applications for chain link fences in residential, commercial, and industrial settings. If you are interested in enclosing your property, chain link fences have several perks that are certain to your liking.
Affordable
Price typically factors first into your purchase decision. That's why chain link fences are popular because of their low maintenance and cost. With chain link fences, you will never have to pay more than you can afford, no matter how tight your budget. Due to their robustness and visibility, these fences are far less expensive than other fence options.
Easy to Install
These fences are hassle-free to install and can be altered to fit the specific needs of any property. They are also easy to maintain, making them an excellent option for those who do not want to spend much time on fence upkeep.
Durable
Chain link fence's primary asset is that you can manufacture it from a wide range of materials, giving it a wide range of durability. It is one of the most rigid and long-lasting fence materials available. You can also quickly fix it, and it's less prone to being damaged by weather-related elements.
Versatile
There are many design options available for chain-link fences, including colour, size, and material. It is also possible to tailor it to your requirements, including a range of heights and gauges.
Types of Wires for Chain Link Fence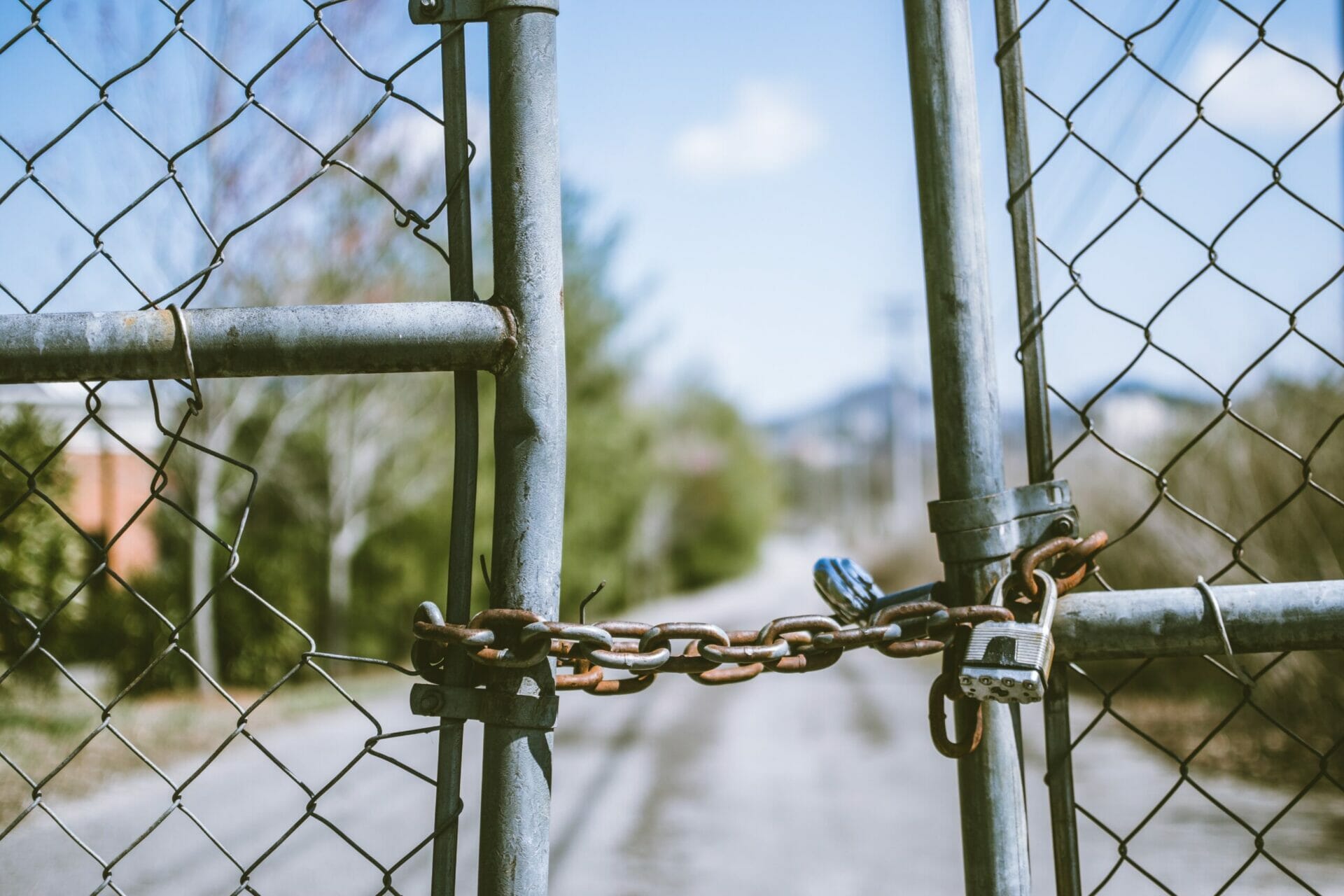 Chain link fences come in various materials, each with its advantages. Some of the wires available for chain link fences are the following:
Galvanised Wires
Galvanised steel is the most popular material for chain link fences. This chain-link fence type is perfect for high-traffic areas since it is sturdy and long-lasting. The galvanized finish on this metal fence prevents corrosion and makes it more appealing. With a 12-year lifetime, they are pretty durable.
Typical chain-link fences use 2.5mm diameter hot-dip galvanized wires, whereas commercial fences often employ heavier 3.15mm galvanized wires.
Aluminium
Corrosion resistance and the ability to survive adverse weather conditions are two of its many strengths. Aluminium chain link fences are also popular because they are lightweight and easy to install.
Vinyl-Coated Wires
The vinyl-coated wire is the superior alternative to consider when your property is around or near coastal areas. Due to the salty air, the zinc coating on the galvanized wires in your fence may deteriorate more quickly than usual, which will cause the fence to rust. With vinyl, it's possible for the vinyl coating to shield the galvanized wires, ensuring that your fences will stand the test of time.
Typical Applications for a Chain-link Fence
Chain link fences are so adaptable that you can utilize them in various settings, including residential properties, industrial locations, and high-security areas. Typical applications for these barriers include:
Temporary perimeter for construction sites to keep out intruders.
Protective fencing for gardens and farmland
Fences around school grounds
Tracks for go-karts and racing cars
Public park perimeter fencing
Fencing for athletic fields
Residential and private property perimeter and security fence
H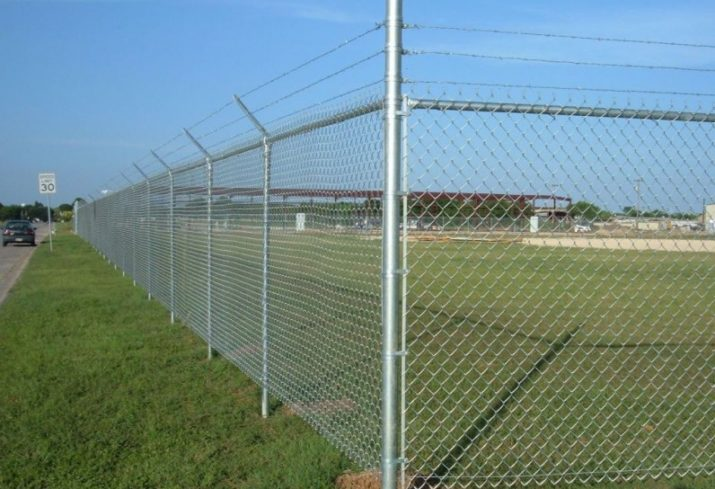 ow to Increase Privacy of Chain Link Fences
This style of fence doesn't offer as much seclusion as other options. Thankfully, various methods exist to customize and enhance this type of fence. Here are a few examples:
You may give your chain-link fencing an extra layer of seclusion and decoration by putting vines, plants, or other foliage on it.
Consider greenery panels if you'd rather have a low-maintenance, easy-to-control privacy cover.
Install screen fences
Increase the height of your fences.
Attach chain link slats
Considerations When Purchasing a Chain Link Fence
When purchasing a chain-wire fence, there are several things to keep an eye out for. The following are some factors to consider while buying chain-wire fences:
Material
You can make chain link fences from several materials. For starters, there's stainless steel, durable and easy to clean. Because they're composed of stainless steel, chain-wire fences are more sturdy and resistant to harsh weather, but they're also less pliable. An aluminium fence is another option that requires less upkeep and is adaptable. However, stainless steel fences outperform aluminium fences in terms of durability and strength. Whichever material you prefer, make sure it suits your needs.
Size of grid
Choosing the correct grid size will depend on the purpose of the grid. Consider your fence's function before deciding on the grid size you should select.
Gauge
Chain-wire fence gauge measures the tensile strength of the chain mesh. The smaller the gauge, the thicker the wire. Gauge 6 is the thickest, and 13 is the highest for chain-wire fences.
Coating
The cost of a coated chain-wire fence is more than that of an uncoated fence, but it is more durable. Your fence will withstand the harsh weather conditions better due to these extra coatings. Always inspect the fence's coating to see how long it lasts and how well it can survive the environment.
You can use fences made of chain links in various ways. If you're considering this fence, do your homework beforehand to get the most bang for your buck.