5 Ways to Make Your Bedroom the Most Relaxing Space
Having a comfortable space to sleep in at the end of the day can be a great way to help you unwind. Not every bedroom is made equal, though. Creating a relaxing space in your bedroom requires a few steps.
Create a cozy bed
One of the first things you can do to create a more relaxing space in your bedroom is to improve your bed. A high-quality mattress (https://myessentia.ca/collections/memory-foam-mattresses) is a significant step to making a more comfortable space.
You can also improve a cozy bed by adding soft sheets and a comfortable pillow or two. Trying to imitate the bedding of a hotel room with a duvet and extra blankets is a great way to add to the comfort of your bed.
Keep the space clean
A straightforward way to make your bedroom feel more relaxing is to keep it clean. Cleaning your room can be simple if you work on it daily.
Tidying up the floor every night and making your bed every morning can do a lot to keep your room looking nice and clean. Another thing to keep in mind for keeping your bedroom tidy is to avoid bad cleaning habits such as using a dumping chair or never cleaning under your bed.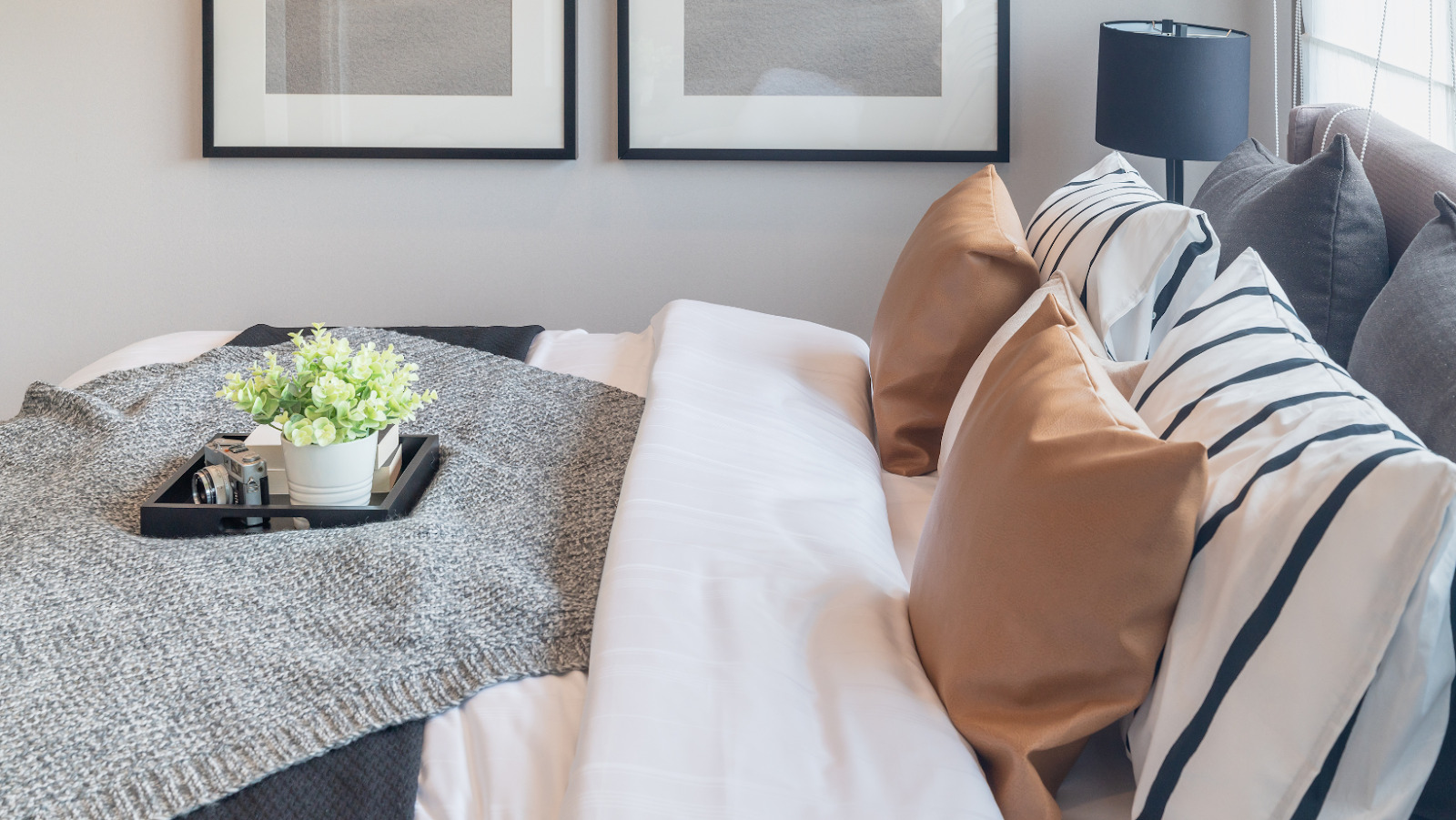 Add a new coat of paint on the walls
Painting your room a different color can help brighten the space and make it feel more relaxed. Choosing a warm color will help create a friendly atmosphere in the room.
Looking into color psychology to see the emotions and psychology behind different colors is a good idea when choosing a bedroom wall color.
Choose a neutral color that will help the room feel warm and comfortable. Neutrals are always a good idea because they will leave the rest of the decor open to creativity in color and style.
Work on the lighting
Lighting is a massive factor in the mood and atmosphere of a room. If the lighting is too bright or harsh, it can throw off the rest of the room. Choosing soft mood lighting for your overhead lights is better than intense, bright yellow lights.
Adding a bedside lamp or two with calm lighting that can allow you to read at night while still keeping the lighting soft and minimal is a good idea.
Add some plants
Your bedroom is a great place to add some green to your home. Many plants are straightforward to care for and have some fantastic benefits. These benefits can include air-purifying qualities that help clean the air in your bedroom.
Bedroom plants can be a great addition to your cozy room. Look for bedroom plants to add some nature to your bedroom sanctuary.
Parting thoughts
Your bedroom should be a sanctuary for you to come home to at the end of the day. Not all bedrooms are created equally, and adding more comfortable elements to your bedroom can help elevate it into a more relaxing space.