Worried About Home Renovation After Buying a House? 10 Tips to Help You
Your family is growing bigger, or you simply want to shift to a new neighborhood. Instead of paying rent every month, you and your partner decided to buy a house. However, you have a design and arrangements in mind for which your new home may need a lot of renovations.
Are you worried about home renovation after buying a house? Then these ten tips will help you plan what you need to do. With these, no matter which house you buy, you can turn it into the home of your dreams.
1. Investigate Which Parts Need Renovation
You must carefully investigate whether it's a brand new or old house. You may have some home renovation ideas even when the house's architecture matches your preferences.
Let's say you want to buy a bigger house in, for example, Franklin, TN. When looking for a suitable home based on your design preferences and family sizes, it's better to find a few suitable options.
A tip for you: choose a house that doesn't look pretty or people don't prefer. It may require a lot of work, but it can have plenty of flexibility, you'll save a lot, and it can turn out much better than the other houses around. But beware of structural and foundational problems!
2. Research on Home Renovation Options
Conduct careful research on renovation options. Do you want to hire a professional interior designer and engineer? Or can you do DIY projects efficiently?
Based on the renovation scope and your budget, decide whether you prefer to DIY or hire professionals. Let's say you need to work with the internal wirings, sanitary lines, and some deep work on the yard. In such cases, hiring professionals will be wise.
However, if you only need to do surface work, such as painting, changing doors, fixing electronics, building furniture, making decorative corners, etc., then you can handle these projects yourself.
3. Keep a Theme in Mind
You must decide on the theme of your home decor. How do you want it to look bright, airy, and open? Are you opting for a chic aesthetic? Or do you want a touch of dark aesthetics?
Based on your choice, you need to choose the color palettes, furnishing style, accessories for your place, curtains, etc. Everything should tie well together. You can follow Feng Shui color theory to bring a nice, cozy feel to your home through color palettes.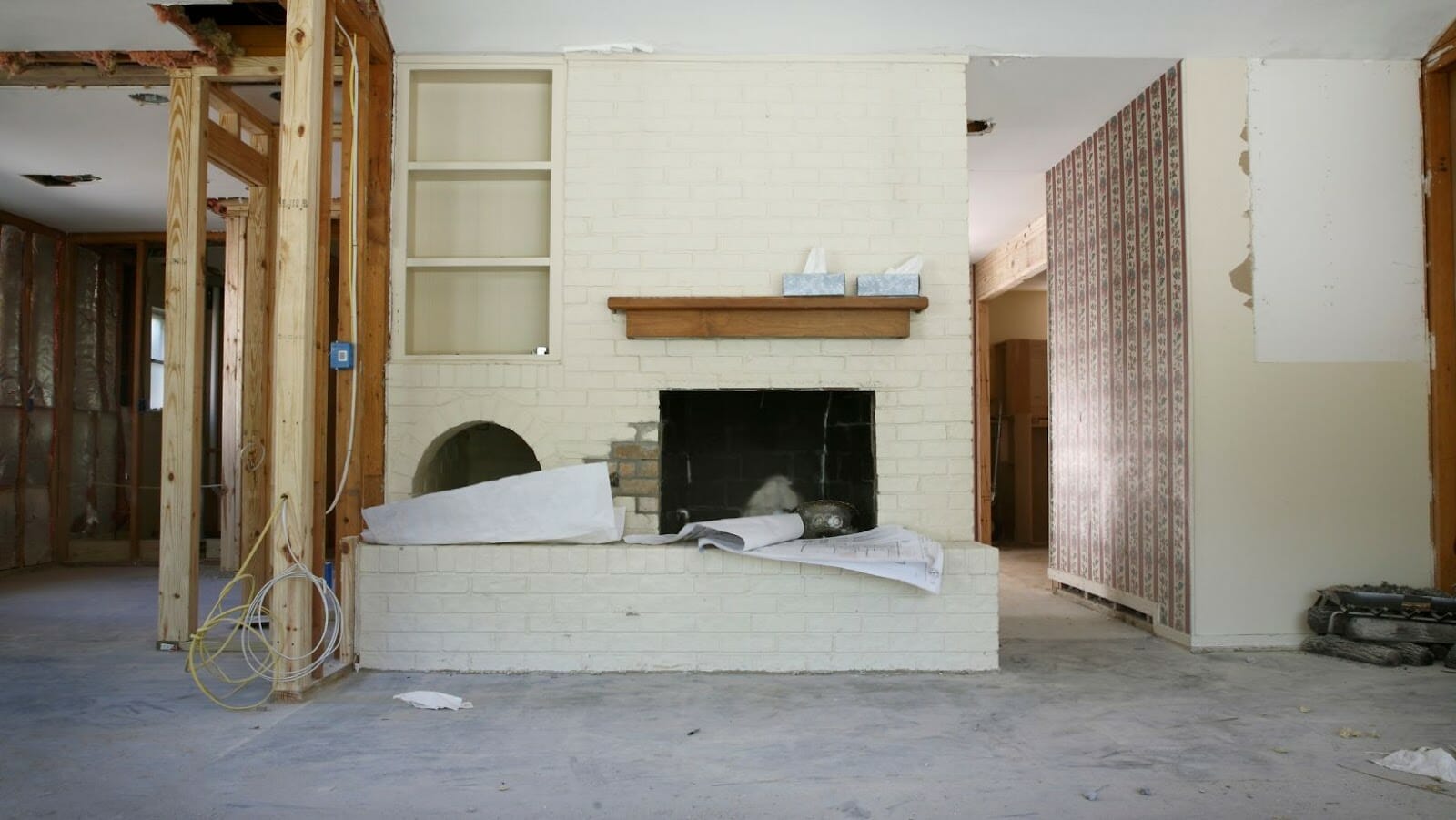 You can also have a theme for your yard. Do you want to convert it into a beautiful garden or keep it in an open yard? Depending on your plan, you can renovate it yourself or hire a professional.
4. Make an Estimated Budget
Create an estimated budget based on how much renovation you need and how deep you need to go with the work. You can conduct your own research if you plan to do the makeovers yourself. Or, if you need a lot of restorations and want to hire professionals, research who are the best and consult them about the cost estimates.
Having your budget prepared beforehand will allow you to act swiftly. Besides, prepare an emergency fund if a disaster strikes and you need more restorations.
5. Start Renovations Before Moving
It's wise to start renovating your new home before you leave your present residence. Start with your bedroom so you can accommodate space for sleeping and resting while the other restorations are happening. Besides, you should finish the paint job of the new place to allow the layers to dry and get rid of the toxic gas.
Keep at least two months of moving time in your hands, and start working on the refurbishments to have some of the work finished when you move in. Also, be prepared for a lot of noise in other parts of the house.
6. Renovate Systematically
Don't just start renovating randomly. Instead, you should do it systematically, layer by layer.
Let's say you need to replace the pipes in your house, which requires a lot of internal work. You'll need to break portions of your walls, fix the pipelines, and replace them.
Once you're done with the pipes and wirings of your house, move to paint before you start with decorations. After the paint is dry, it's time to install the electronics and electrical connections and bring in the furniture and decorations.
7. Think of the Natural Lighting
Your house should get ample light to keep everything cozy and bright and the moldings and foreign growth at bay. A lot of your decorations may also depend on the lighting.
You need to trace where the light hits at different times of the day. You can either keep the windows as they are, enlarge them, or entirely shift the location of all the windows.
Whether it's your office, kitchen, or living room, natural lighting should enhance the aesthetics of your home.
8. The Kitchen and Storage Should Be Ventilated
A kitchen should always be well-ventilated. Have an exhaust fan and a vent hood to suck off the excess smoke, heat, and oil. Make the kitchen countertops big to allow more space for storage. Also, ample light should enter the kitchen to enable visibility and create the illusion of more open space.
Your storage shouldn't be suffocating. Since it will always be a closed space, you must ensure enough ventilation to let everything inside breathe properly. Use damp protection on the walls so moisture doesn't develop and ruin everything inside.
9. The Bathroom Should Feel Relaxing
No matter what the sizes of the bathrooms are in your new house, it should feel relaxing. Detect if there's any internal issue and fix that. You can then move forward with their aesthetics.
Your bathrooms should be well-ventilated. Nowadays, the popular theme is chic minimalistic design. Keep the color light and bright, have a wider mirror to make the place look bigger, and give your showering space a new look. You may also include a few small plants to add color.
10. Take Account of the Floor
Last but not least, your floor will make or break it. The color of your floor, the shape and size of the tiles, and the texture should tie the place together.
Whatever flooring material you use, polish the surface well and ensure it won't be stained easily. Ensure that the color matches your theme well. Also, you shouldn't use shiny tiles in your bathrooms as those can increase the risk of accidents.
Conclusion
If you're worried about home renovation after buying a house, you must plan everything carefully. Everything needs to be mapped out, from the steps to the finances to the theme of your new home.
We hope these ten tips will guide you through what you should do after buying your new home.