Why You Should Consider Custom Windows For Natural Lighting and Ambiance
In the realm of home design, windows play a pivotal role, serving as the bridge between the indoors and the outdoors. Among the myriad choices available to homeowners, custom windows stand out as an unparalleled option, offering a unique opportunity to infuse natural light and serenity into living spaces. This article explores the transformative power of custom windows, focusing on their ability to usher in natural light, create a sense of openness, and enhance the overall ambiance of a home.
Natural Lighting
Custom windows are designed with precision, allowing homeowners to strategically position them to capture the sun's gentle embrace throughout the day. This meticulous placement not only illuminates the interiors but also minimizes the need for artificial lighting, contributing to energy efficiency and reduced electricity bills.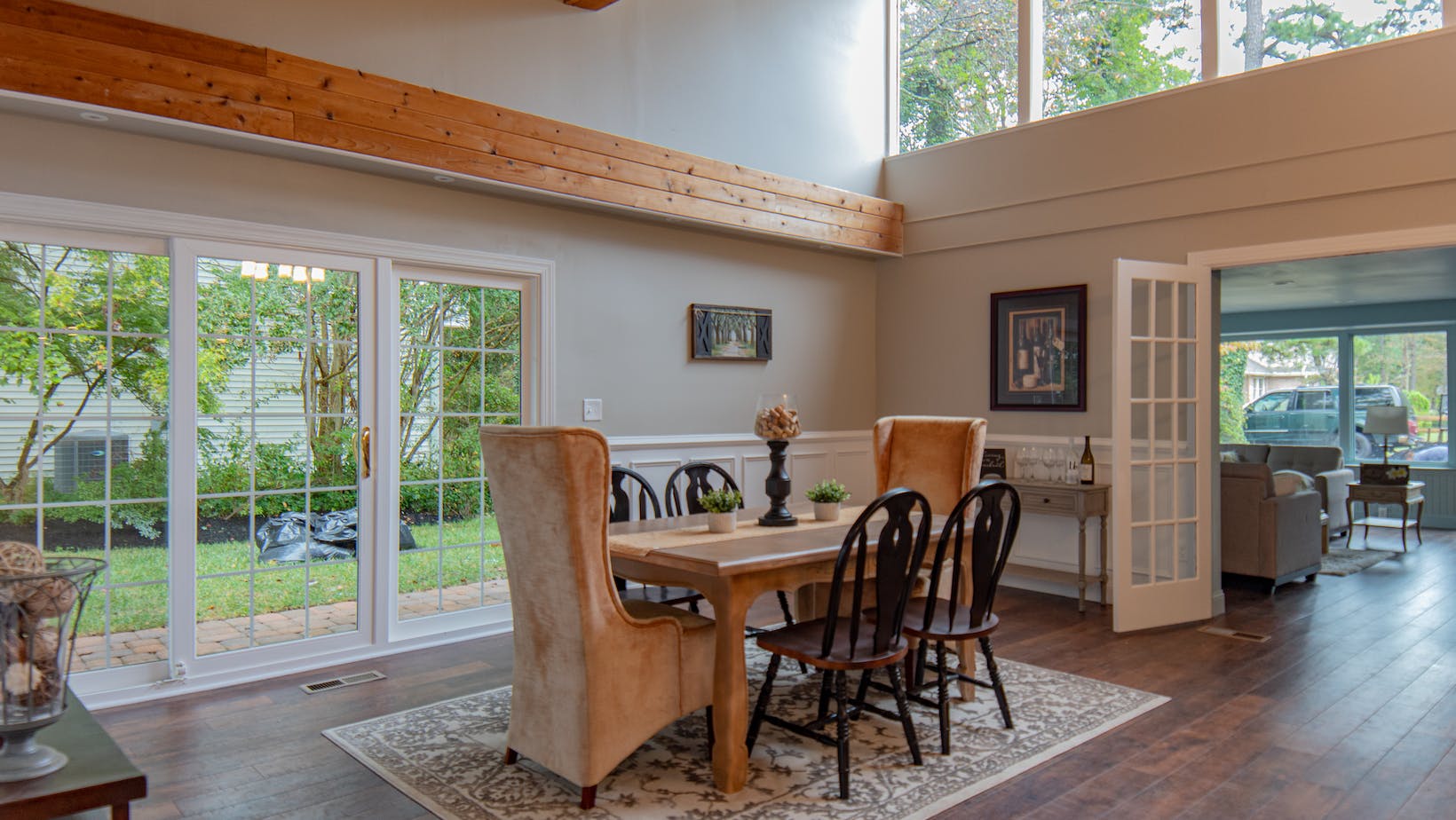 The gentle morning sun streaming through well-placed custom windows can create a serene atmosphere, perfect for a leisurely breakfast or quiet contemplation.
Open Atmosphere
The strategic placement of custom windows can dissolve the boundaries between indoor and outdoor spaces, fostering a sense of openness and spaciousness. Large, panoramic windows overlooking gardens, courtyards, or scenic vistas create a seamless connection with nature. This design choice not only adds aesthetic value but also provides psychological benefits, promoting a feeling of freedom and calmness within the home.
Bringing the Outdoors In
Custom windows serve as canvases, framing picturesque outdoor scenes like living artworks. Whether it's a blooming garden, a tranquil pond, or a lush forest, these windows transform the view into a captivating focal point within the home. The changing seasons, from the vibrant hues of spring to the warm tones of autumn, become an integral part of the interior decor, bringing a sense of harmony and balance to the living space.
Customizing for Privacy and Tranquility
While embracing natural light is essential, custom windows also offer the luxury of privacy. Frosted or textured glass, strategic positioning, and tailored window treatments allow homeowners to bask in the glow of sunlight without compromising their seclusion. This balance between openness and privacy creates a tranquil sanctuary, shielding inhabitants from the outside world while allowing them to revel in the beauty of nature.
Enhancing Architectural Aesthetics
Custom windows are not just functional; they are also exquisite pieces of architectural artistry. Crafted to complement the home's design, these windows can range from elegant bay windows that create cozy nooks to sleek floor-to-ceiling glass walls that evoke a sense of modernity. The architectural synergy between custom windows and the overall design elevates the home's aesthetics, adding a touch of sophistication and luxury.
Sustainability Through Custom Windows
In the era of eco-conscious living, custom windows have also taken on the role of environmental stewards. Many modern designs integrate energy-efficient technologies, such as Low-E glass and double-glazing, which minimize heat transfer, ensuring optimal insulation and reduced energy consumption. Additionally, some custom window frames are crafted from sustainable materials like bamboo, reclaimed wood, or recycled aluminum, aligning with the principles of green living.
By choosing custom windows that prioritize energy efficiency and sustainable sourcing, homeowners not only enhance their living spaces but also contribute to a greener, more sustainable future for the planet. These windows serve as a testament to the harmonious blend of aesthetic appeal and environmental responsibility, showcasing how thoughtful design can make a positive impact on both homes and the Earth.
Timeless
In the tapestry of home design, custom windows emerge as timeless elements, weaving natural light, open spaces, and serenity into the fabric of everyday life. Their ability to transform a space from mundane to majestic is unparalleled. From the soft glow of dawn to the golden hues of sunset, custom windows capture the essence of time, bringing moments of tranquility and beauty into the heart of the home.
Embracing the artistry of natural light, these windows become more than architectural features; they become portals to a world where every day is bathed in the warm embrace of the sun, creating a haven of peace and timeless tranquility within the walls of home.