Tips on Creating a Perfect Living Room in 2022
You don't need to have a huge budget to make your living room stylish and cozy. Read this article to discover smart design ideas!
You don't need a professional designer to create a perfect 2022 living room. Many homeowners confess they hesitate to start a refurbishment for one simple reason: they don't know what to begin with. In this article, you'll find tips that should enable you to collect your thoughts. You'll get to know the main principles of creating an ideal living room, no matter how large or small yours is.
Measure the Room in Advance
Before you start any refurbishment, you should measure both the room and all the furniture there. The more detailed the measurements, the better: you should know the width of the opening between the windows, the distance from the entrance to the corner of the room, and the height of the gap between the radiator and the floor. The most important measurement is the width of your doors, both the front one and the one in the living room. Objects should be able to fit in your house.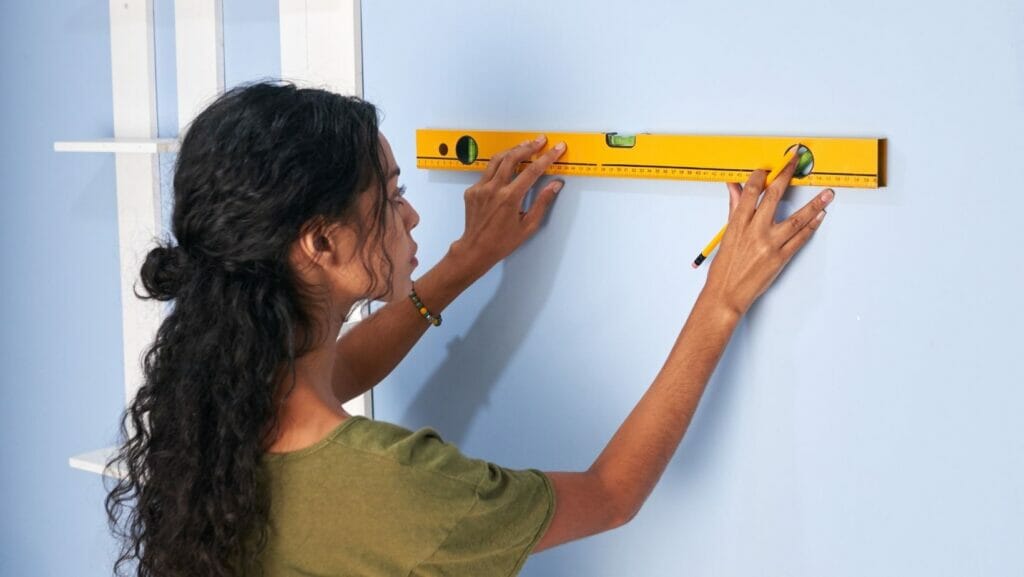 When planning the layout of your ideal living room, you should leave pathways that allow people and pets to move around freely. It might be difficult to calculate the optimal width of the pathway if you design your interior in a computer app. Instead, you might want to go to your living room and use blue tape or large sheets of paper to mark down the spots where you would like to place the furniture.
You shouldn't cram the room. The empty space there is, the more stylish your interior will look.
Determine Your Focal Point
Imagine your guest walks into the room and zones in on the focal point. It might be the fireplace, a piece of art, a dining table, or whatever. In general, designers will try to arrange the seats so the person sitting is facing the focal point. In many living rooms, the TV serves as the focal point. That might be a bit too simple, but that's the most pragmatic approach.
Keep Your Sofa From Being a Wallflower
Many homeowners place sofas against the back wall. They do so for two reasons. First, they are used to such a layout because it's the most convenient one. Second, they think such an approach helps them to make the space visually bigger. In fact, the opposite is true. In a small room, it's especially important to leave some space between the sofa and the wall behind it. Plus, there should be gaps between the sofa's armrests and the walls. You shouldn't try to squeeze in a coffee table or a chest of drawers there.
Make Room for Conversation
If the TV is the focal point of your living room, you might want to choose between these two variants:
Place two sofas so that they face each other in parallel lines

Angle armchairs toward each other
Both layouts look very stylish and encourage conversation among your friends and family members.
Alternatively, you might consider placing an armchair in the corner. When guests arrive, you can move the armchair so that it faces the sofa, and you can comfortably entertain your guests.
Delineate Separate Spaces
In 2022, an ideal living room should be multipurpose. If it's large enough, you might want to separate several spaces within the room (especially if it has an open concept floor plan). Here are a few examples of dedicated areas that you might want to create:
TV-viewing area with a sofa and chairs or loveseat

Seating area geared toward conversation or reading

Desk setup at the window is ideal for working or studying
One of the best dividers that you can use is the back of the sofa. Different but complementary rugs are also great for marking the different spaces.
If your living room shares an open concept with your kitchen, you might follow this instruction:
Find the centerline of the kitchen that serves as a focal point (it might be an island or a range hood)

Take that center line and follow it into the living room

Have your sofa line up with that
No matter how many areas there are in your living room, the whole space should look cohesive. To ensure a seamless flow from one area to another, you should select your wall colors very carefully.
Living Room Furniture Arrangements to Consider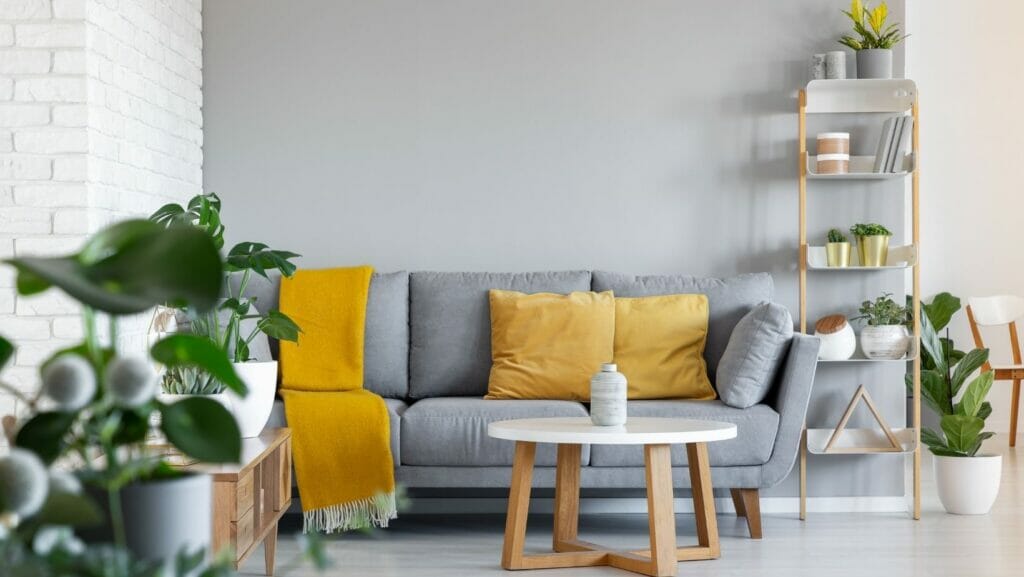 Today, most designers stick to the following ways of arranging contemporary living room furniture:
Parallel conversation layout. If your living room is narrow, you can consider buying two matching couches and placing them so that they face each other. They will naturally divide the space, adding balance and symmetry to it without making it look too cluttered. You may add a coffee table in between the couches.

L-shaped entertainment layout. That should make a smooth transition between watching TV and having a conversation. To create such a layout, you can use a right-size sectional and two armchairs.

Different sections for different uses. If your living room has nooks or cutouts, think of how you could use them creatively. What if you showcase your

 

photos and collectibles

 there? Or designate them as a space for taking a quick nap?
If you have children, you should keep plenty of open space for them to play. There should be no chairs or coffee tables with sharp edges in the room. You might want to replace them with ottomans and upholstered coffee tables. You should be able to shift the furniture, depending on your current needs.
Final Thoughts
Hopefully, you found this article informative, and now you better understand how to create an ideal living room in 2022. It would be wise to start with measuring the space and determining its focal point. You should delineate separate spaces, make room for conversation and avoid placing the sofa along the back wall of the room. Plus, you may consider the four most popular types of furniture arrangements that were listed in this article.