Tips For Setting Up Your New Home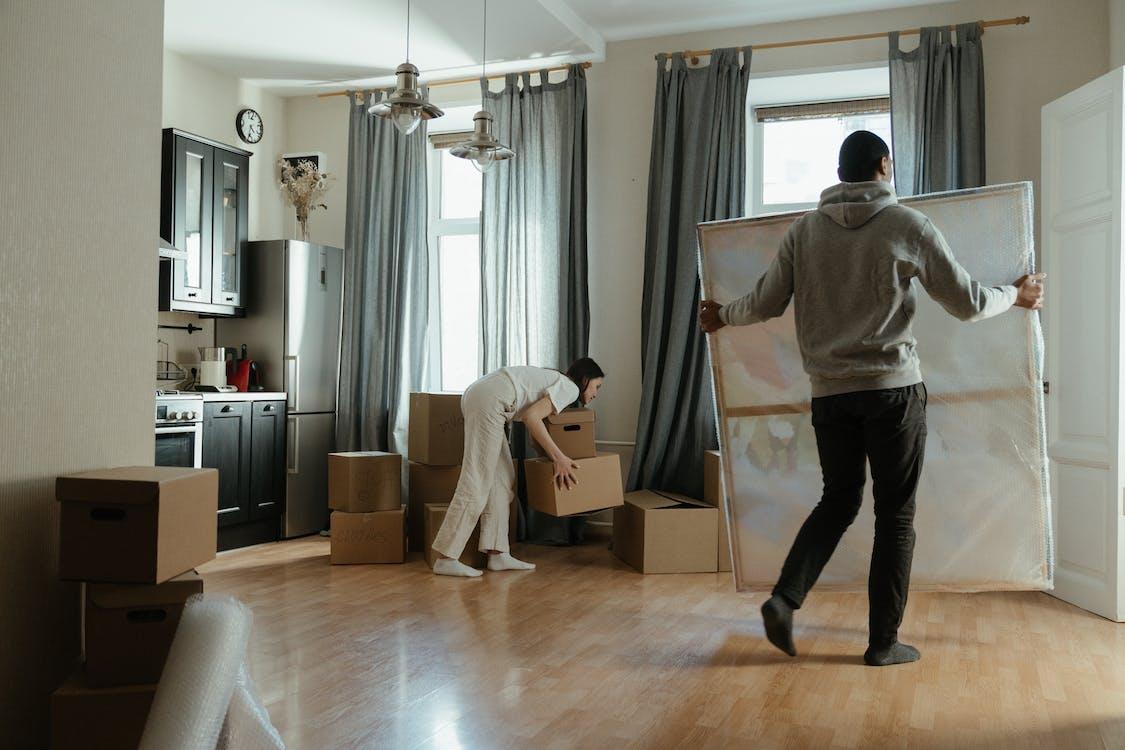 Moving into a new house is an overwhelming experience. On the one hand, it's exciting to start fresh in a brand new place with possibilities stretching out endlessly on the horizon. On the other hand, there's so much to consider when setting up your new home that it can become a bit nerve-wracking. From deciding how to furnish each room to balancing beauty and budget, transforming a house into a warm and inviting living space takes patience and practicality.
Suppose you are moving to Fort Lauderdale. The population of Fort Lauderdale, Florida, is 186,208 people, which is growing at a rate of 0.93% annually. Part of that is because Fort Lauderdale is home to some of the best restaurants and shopping destinations, which can appeal to people looking for a relaxed yet active lifestyle.
So, if you're looking for ways to make moving to Fort Lauderdale easier or just want some helpful ideas, we've got you covered! We'll provide our top tips for setting up your new house to help ensure the process is enjoyable from start to finish.
Declutter
Before you start arranging furniture and decorating, take some time to declutter. Moving into a new home is the perfect opportunity to get rid of any excess belongings that you no longer need or use. Not only will this help create more space in your new home, but it will also make unpacking and organizing much easier.
Start with one room at a time and go through each item, asking yourself if it's something you truly need or want. If you stumble upon something you're not ready to get rid of, rent a storage unit to keep your valuables safe temporarily. Luckily, a lot of Fort Lauderdale movers offer storage services. So, before you decide to toss something out, consider talking to a local moving company about storage options.
Give Your New Home A Thorough Cleaning
The most important thing you should do when setting up your new house is to give it a thorough, deep clean. Not only will this help eliminate any dust or dirt accumulated over time, but it can also make the space feel more inviting. Get some cleaning supplies and get to work! Wipe down the walls and vacuum the upholstery. You'll be amazed at how much better your new house will look and feel after a nice cleaning.
Additionally, it's important to replace any air filters in the home. Doing so will help improve the indoor air quality, which can impact your overall health and well-being.
Set Up Your Drawers And Closets
Before you unpack any of your boxes, set up your drawers and closets. It's the easiest way to prevent clutter from taking control. Spend time cleaning out the furniture you inherited with the house, as well as organizing your clothes in order of season and importance. Utilize drawer organization tools such as dividers, trays, and labels. Doing this will help the unpacking process go much smoother since you already have an organized system in place.
Set Up The Living Room
The living room is likely to be the hub of your new home and could end up being used for a variety of activities, from movie nights to game days. Before selecting any furniture, measure the space so you know how much room you have to work with. Doing this will allow you to buy pieces that are appropriately sized and can be arranged in the best possible way.
Choose comfortable seating if you plan to spend a lot of time there, such as plush couches or armchairs that invite people to plop down and stay awhile. Whether you're going for a modern, eclectic, or traditional style, pick pieces that fit your overall look, but don't forget about creating conversation areas as well. And don't underestimate the power of lighting either – when arranged thoughtfully, it can completely transform the atmosphere of a room.
Put Your Toiletries In Their Place
Moving into a new home means taking stock of all the items you own. Your bathroom, for instance, can quickly become overwhelmed with your toiletries and other hygiene essentials. To prevent clutter from building up or stray bottles rolling around, organize them on shelves and designate a spot where they should go. If you have a shower caddy or two, use those to store your shampoo, soaps, and conditioners.
Set Up Your Bed First
Your bed is the one place you'll retire to after a long day of unpacking and decorating, so it pays to set up your bedroom first. Once you have your bedroom set up, it will be easier to focus on other areas of the house. Make sure to bring along all the essentials, such as sheets, pillowcases, and blankets.
If you're looking for an affordable and fast option, check out the great selection of bedding available online. Don't forget to accessorize the space with a few items like wall art or a cozy throw blanket. These touches will make your bedroom feel homey and special.
Layer Lighting Across The Home
One easy way to instantly create a cozy atmosphere is by layering layers of lighting throughout your home. Having multiple sources of light gives the space depth and lets you adjust the mood depending on the occasion. For instance, if you're hosting friends for dinner, turn on both soft overhead lights and decorative table lamps to create an inviting ambiance.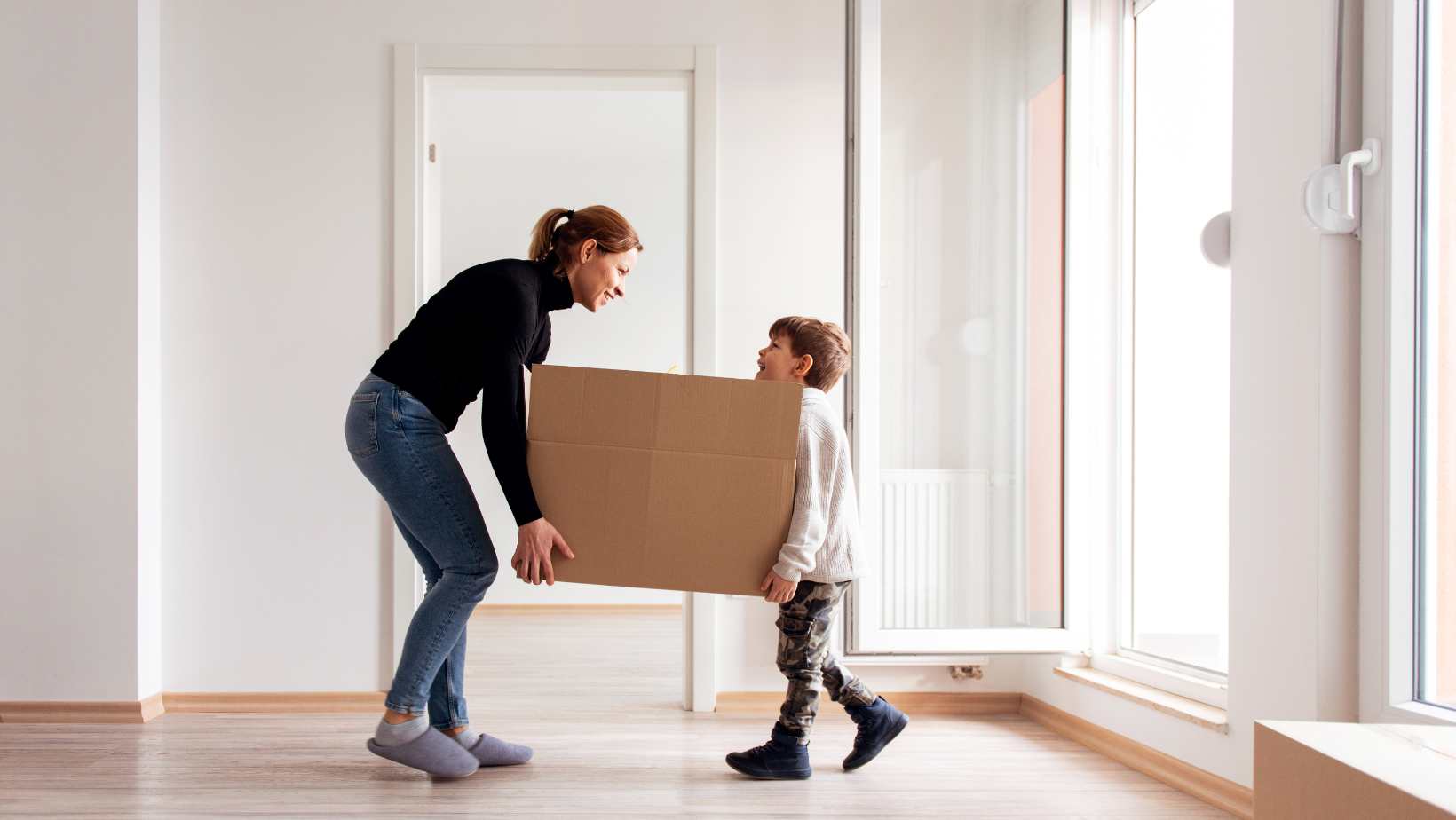 On the other hand, if you're winding down for the night, switch on a dimmer or use only tabletop lamps. Installing different types of fixtures in various rooms can help set the mood and make your new house truly yours.
Dress The Windows But Not Everywhere
When it comes to dressing windows, less is often more. While curtains and blinds can make a room feel cozy and inviting, they aren't a good fit for every room. Consider the natural light that floods into each area of your home — then decide what kind of window dressing suits you best. Using shades or shutters instead of curtains will also create an open space, plus they are easier to clean. To maintain privacy while still allowing maximum natural light, opt for lighter shades or sheer curtains that can be easily adjusted throughout the day.
Conclusion
After you've finished setting up your new home, be sure to take some time to enjoy it. Revel in the colors, textures, and patterns that make it yours. Celebrate the fact that you have created a safe and comfortable place for yourself and your loved ones.
Feel proud of yourself for all the hard work and planning you put into making this space something special. And remember that while there are always more items you could acquire or decorations you could hang, it's alright to move on from this project knowing that your new home is ready for whatever life throws at it.
A home should be more than just four walls and a roof. Make sure that your dwelling is an environment where you can make memories and pursue your wildest dreams!