Renovating Your Home: A Fresh Start for Every Room
Renovating your home is like turning the pages of a new chapter in the story of your life. Whether you've recently acquired a fixer-upper or you simply want to breathe fresh air into your living space, home renovation projects offer boundless opportunities to improve aesthetics, functionality, and overall comfort. In this article, we'll delve into the manifold benefits of home renovation, provide practical tips for ensuring a successful project, and explore room-by-room insights to help you optimize your space. It's time to embark on a transformative journey that will make your house feel brand new.
The Perks of Home Renovation
Aesthetic Transformation: When you think of renovating your home, think of it as an artist's canvas. A fresh coat of paint, new flooring, updated fixtures, and contemporary design elements can breathe life into your space, giving it a vibrant and inviting aura.
Functional Upgrade: As life evolves, so do your needs. Home renovations offer you the chance to tailor your space to your lifestyle. Whether it's expanding your kitchen, creating a cozy home office, or welcoming guests with a new guest room, you can customize your home to meet your specific requirements.
Appreciation in Property Value: Renovations aren't just an investment in your comfort; they're an investment in your home's value. When done thoughtfully, they can yield a substantial return. Potential buyers are often willing to pay a premium for a well-maintained and modernized home.
Sustainability and Energy Efficiency: Today, sustainability is not just a buzzword; it's a way of life. Renovating your home offers an opportunity to make it more energy-efficient. Consider installing energy-efficient appliances, better insulation, and modern windows to reduce utility bills and minimize your environmental footprint.
Elevating Comfort Levels: Comfort is king in your castle. A renovated home is typically a cozier home. Whether you're installing central air conditioning, embracing radiant floor heating, or crafting a spa-like bathroom, renovations can elevate your home's comfort to the highest standards.
Room-by-Room Optimization
Kitchen: The kitchen is the heart of any home, and a well-executed renovation can truly transform this space. Start by upgrading your appliances to modern, energy-efficient models that not only enhance functionality but also add a touch of sophistication. Consider opting for durable countertops, like granite or quartz, which not only look stunning but are also highly resilient to daily wear and tear. And when it comes to storage, efficient solutions are key. Maximize your cabinet space with pull-out drawers and innovative organizers that keep your kitchen clutter-free.
Speaking of cabinets, don't forget about the aesthetics. Cabinet painting via a company like Platinum Pro Painters is an excellent choice to breathe new life into your kitchen. This specialized service can rejuvenate your cabinets, giving them a fresh, modern look while preserving their structural integrity. Whether you prefer classic white cabinets or bold, trendy colors, it can help you achieve the kitchen of your dreams. Additionally, an open-concept layout can make your kitchen feel more spacious and inviting, seamlessly connecting it to the rest of your living space.
Bathroom: Renovating your bathroom can add luxury and functionality. Choose modern fixtures a well-lit vanity area, and consider a walk-in shower or a soothing soaking tub for a spa-like atmosphere.
Living Room: Make your living room a haven of comfort with a fresh paint job, stylish furniture, and versatile lighting. Consider adding built-in shelving for both storage and display.
Bedroom: Your bedroom should be a sanctuary. Choose calming colors and luxurious bedding, and invest in a quality mattress. Built-in closet organization systems can enhance storage and organization.
Home Office: As remote work gains prominence, a dedicated home office is invaluable. Create an ergonomic workspace with ample natural light, comfortable seating, and essential technology.
Outdoor Spaces: Extend your living space outdoors by renovating your patio or deck. A well-designed outdoor area is perfect for relaxation and entertaining.
Pro Tips for a Flourishing Home Renovation
Budget Wisely: Start by setting a realistic budget for your project. Being financially prudent from the outset will help you make informed decisions and accommodate any unforeseen expenses that may arise.
Hire Professionals with Care: Your dream renovation deserves experienced professionals who can transform it into reality. Choose contractors and designers with a proven track record and a shared understanding of your vision. Recommendations from friends and thorough research can help you make the right choice.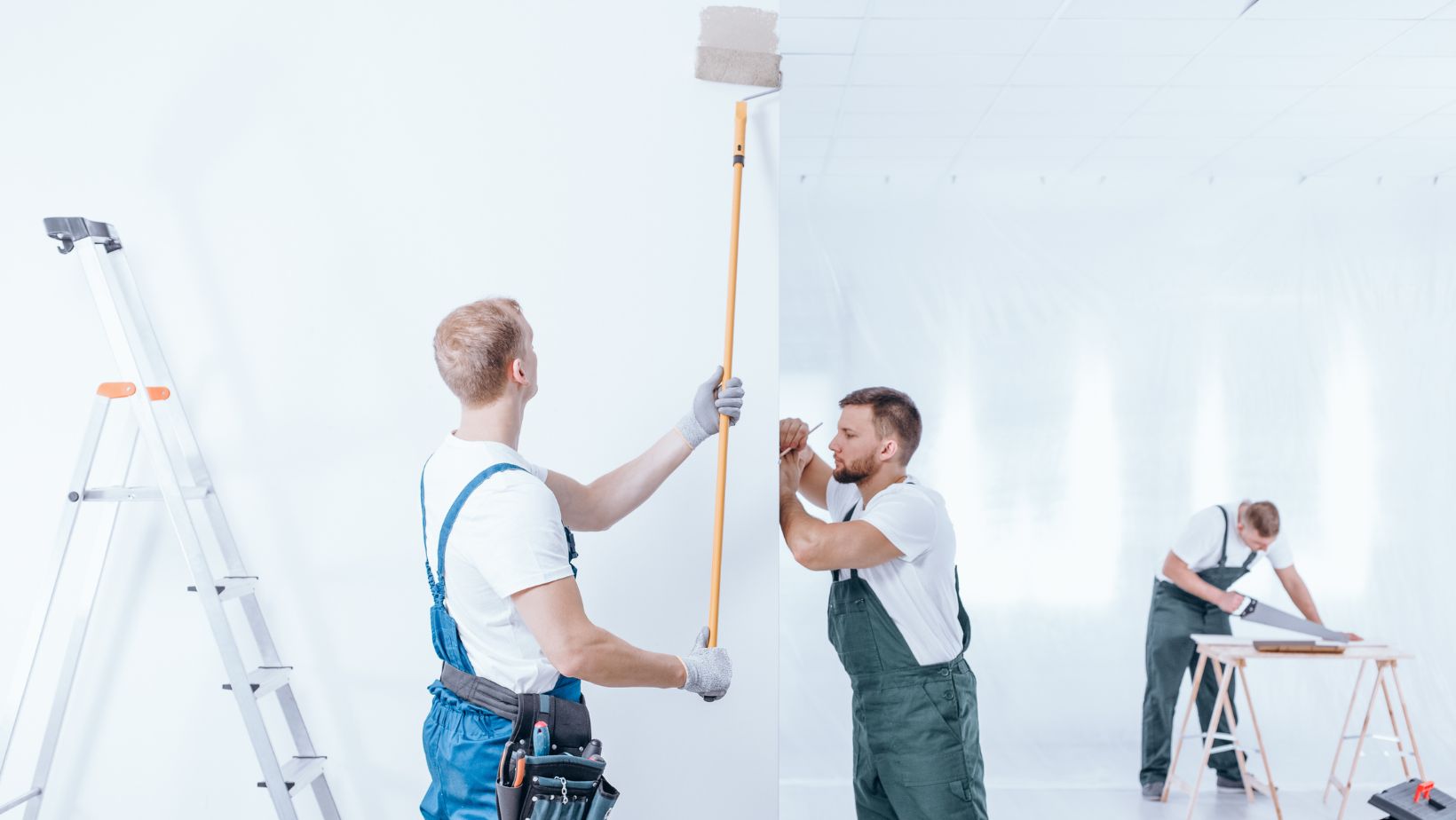 Plan with Precision: A well-thought-out plan is your project's compass. Craft a detailed roadmap, room by room, specifying materials, color palettes, and layout changes. This meticulous planning will keep your project on track and within budget.
Navigate Permits Gracefully: Depending on your project's scope, you might need permits from local authorities. Neglecting this step can lead to costly delays and fines. Ensure that all necessary permits are obtained before commencing work.
Embrace Adaptability: Home renovations often come with unexpected surprises. Be flexible and ready to adapt your plan as needed. Experienced contractors will help you navigate these challenges and find creative solutions.
Conclusion
Renovating your home is not just about aesthetics; it's a transformation of comfort, functionality, and value. By crafting a realistic budget, selecting the right professionals, and meticulously planning each room's renovation, you can achieve the fresh start your home deserves. Remember, successful renovations require patience and adaptability. Stay committed to your vision while remaining open to adjustments. With the right approach, your renovated home will be a timeless haven of style and comfort, shaping cherished memories for years to come, including specialized services like cabinet painting in Oakville that can add a unique touch to your home.