The Zen of Work: Finding Balance with a Standing Desk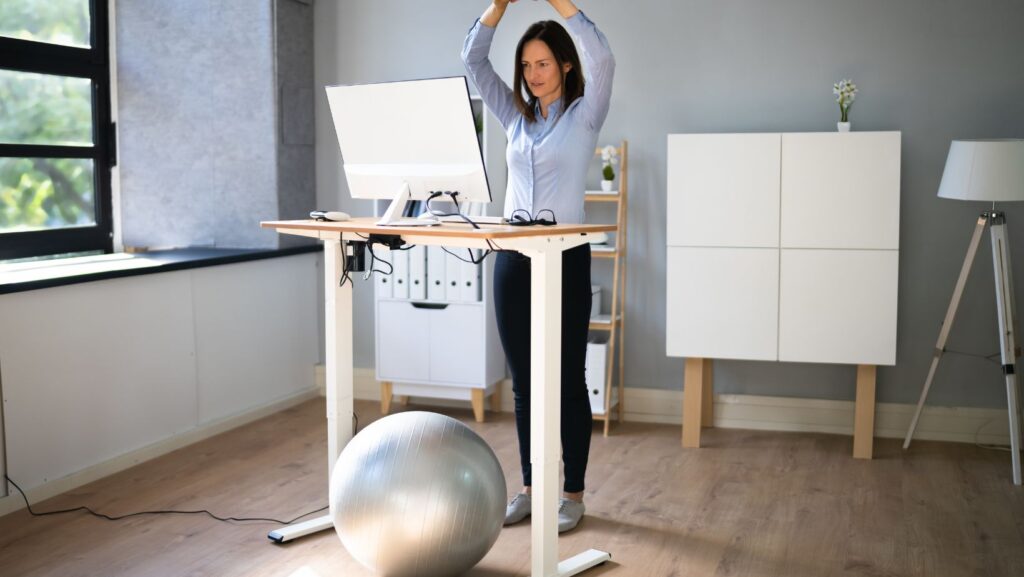 Meta Title: The Transformative Benefits of Standing Desks: A Comprehensive Guide
Meta description: The advantages of standing desks, from improved posture to increased focus. Learn how to seamlessly transition and optimize your workspace for maximum benefits.
Today's workplace has many challenges. People struggle to balance their work and personal lives, and sitting for too long can be bad for their health. Also, with so many digital tools, staying focused can be hard. This is where the idea of Zen comes in. Zen is a Japanese way of thinking that's about keeping things simple and being in the moment. It helps people stay calm and focused at work.
Over time, the desks we use at work have changed. In the past, everyone used the same kind of desk without thinking about whether it was comfortable or not. But now, we understand that sitting for a long time can be harmful. As a result, alternatives like the bamboo standing desk were introduced. These desks, often made from sustainable materials like bamboo, have become popular because they allow people to stand while they work. Standing can be better for our health and can also help us concentrate better. The shift towards such eco-friendly and ergonomic solutions embodies the same principles of mindfulness and well-being that the Zen idea teaches.
The Physical Benefits of Using a Standing Desk
Standing desks have brought about several notable physical benefits for users. Firstly, they promote improved posture. Sitting for long hours can lead to slouching, which strains the spine. In contrast, standing encourages a straighter posture, reducing the likelihood of back pain. This posture correction is a direct counter to the typical hunch many of us develop from sitting at traditional desks.
Standing naturally enhances blood circulation. This not only keeps you feeling more energetic but also has the added bonus of increasing calorie burn. When you stand, your body uses more energy, which can contribute to weight management when coupled with a balanced diet and regular exercise.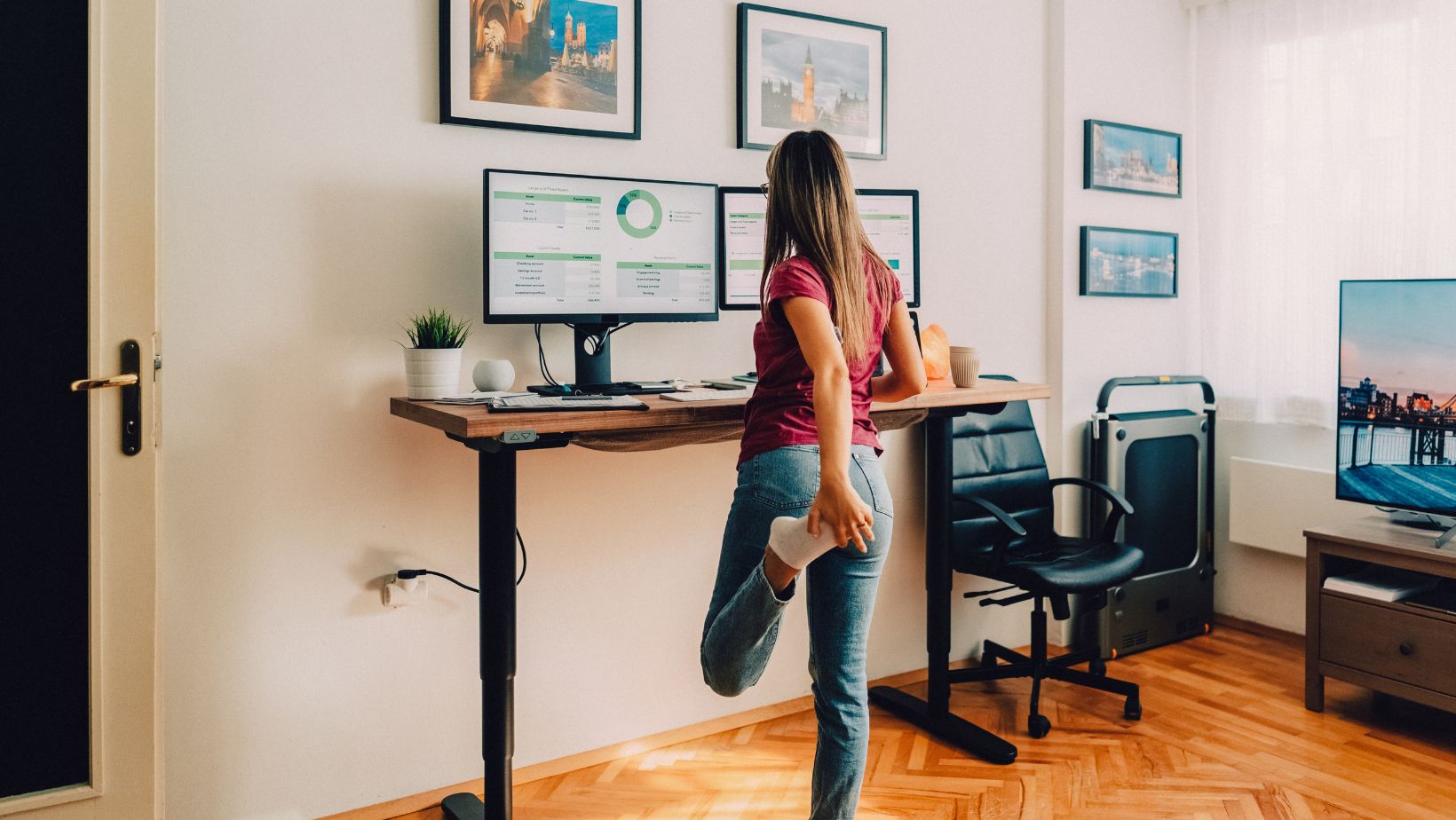 Furthermore, consistent use of a standing desk can help in preventing musculoskeletal problems. These are issues affecting the muscles, bones, and related structures. Prolonged sitting has been linked to a range of these problems, so having the option to stand can be a preventive measure.
The Mental and Productivity Benefits
Beyond the physical, standing desks can also positively influence our mental state and productivity. Standing has been linked with increased alertness and clarity of thought. When you stand, your body is more active, which can stimulate brain function.
Another advantage surfaces post-lunch. Many of us are familiar with the afternoon energy slump that follows lunch. Standing can help combat this, reducing the heavy, sluggish feeling and keeping energy levels more consistent.
Lastly, standing desks can foster more active engagement and collaboration. In an open office, it's easier to engage with a colleague when you're both standing. Conversations can be more dynamic, and collaborative tasks might feel less restrictive than when sitting down. This setup can lead to a more interactive and productive work environment, emphasizing both individual and team efficiency.
Tips for Transitioning to a Standing Desk
Switching to a standing desk can be a game-changer, but it's essential to transition wisely. Start by standing for short periods, gradually increasing as your body adjusts. Pay attention to any discomfort and adjust your routine accordingly. Consider investing in anti-fatigue mats; they reduce stress on your legs and feet. Similarly, wear supportive footwear to prevent foot pain. It's also crucial to alternate between sitting and standing, as continuous standing can be as detrimental as prolonged sitting. Lastly, ensure your desk setup is ergonomic. Adjust the desk height, monitor position, and keyboard placement to suit your body, optimizing comfort and productivity.
Managing Challenges with Standing Desks
While standing desks offer numerous benefits, there are potential pitfalls to be aware of. Firstly, standing excessively can be counterproductive. Prolonged standing can lead to leg, back, and foot discomfort. To avoid this, it's essential to find a balance between sitting and standing. Equally vital is an ergonomic setup. Ensure your screen is at eye level and your keyboard and mouse are positioned to prevent wrist and shoulder strain. Finally, remember that movement is crucial. Regular breaks, even short ones, can rejuvenate you. Incorporate light stretches or short walks to ensure your muscles stay relaxed and circulation remains optimal. Being mindful of these challenges ensures a seamless transition to using standing desks.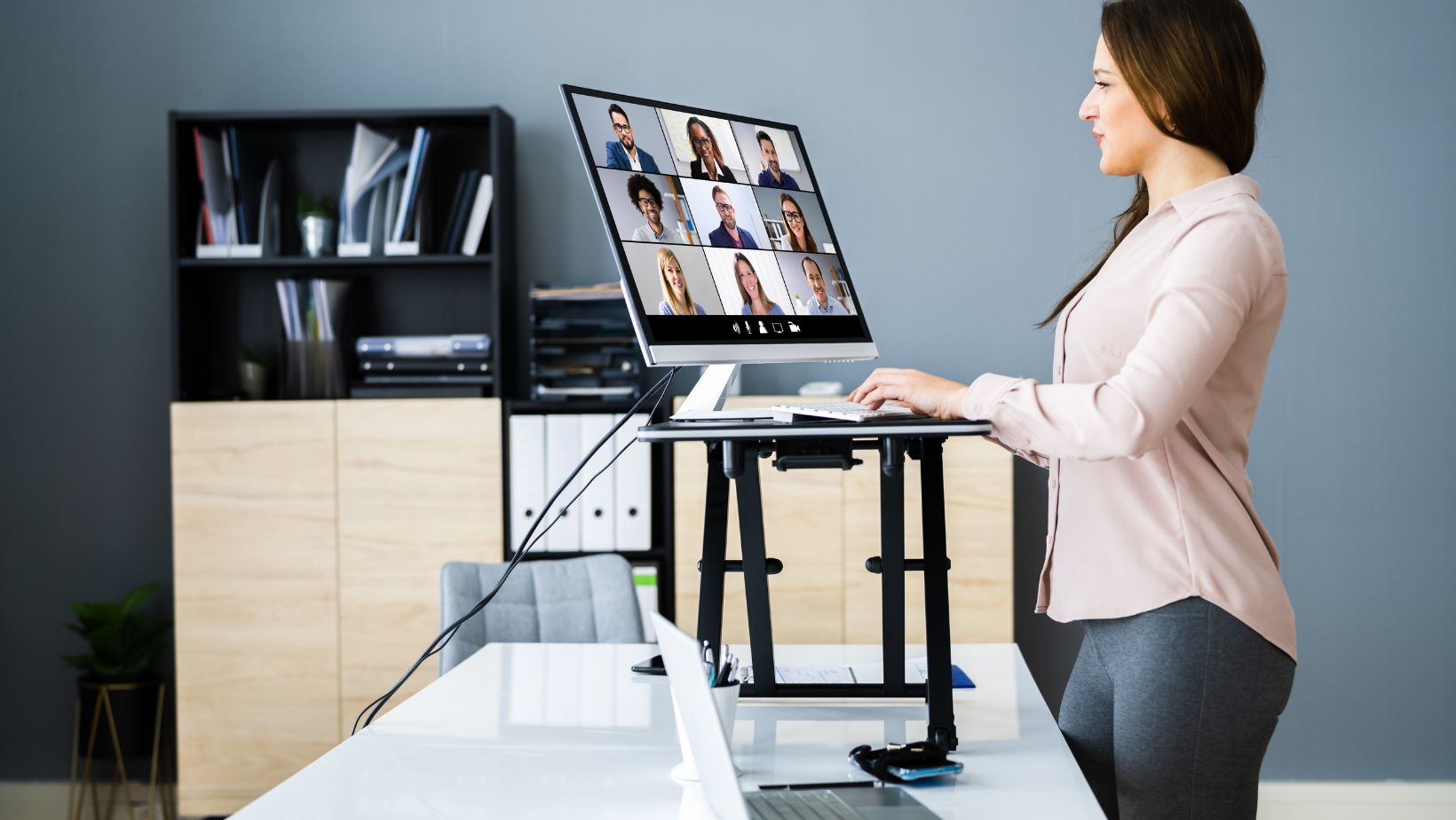 Standing desks can revolutionize our work experience, bringing both physical and mental benefits. They cater to our evolving understanding of workplace health, merging ergonomics with productivity. As with any change, being informed and attentive to potential challenges ensures the best experience. By adopting a balanced approach and ensuring our setup is ergonomically sound, we can harness the full potential of standing desks, leading to healthier, more mindful workdays.