The Psychology of Sleeping in a Canopy Bed: Exploring Comfort, Security, and Tranquility
The bedroom is not just a place for rest — it's a sanctuary for the mind and body. It's a space where we seek comfort, security, and tranquility after a long day. Within the realm of bedroom aesthetics, canopy beds hold a unique and timeless allure. Beyond their elegant appearance, these beds have a profound impact on our psychological well-being. In this article, we delve into the psychology of sleeping in a canopy bed, exploring the emotions, feelings, and benefits that these dreamy sanctuaries offer.
The Canopy Bed: A Historical Symbol of Luxury and Nobility
Before we unravel the psychological aspects, let's journey through time to understand the historical significance of canopy beds. Originating in medieval Europe, canopy beds were initially designed for practical reasons, such as warmth and privacy. However, as they evolved, they became symbols of luxury and nobility. These beds featured elaborate drapery, sumptuous fabrics, and intricate designs that transcended their utilitarian origins.
This historical context sets the stage for understanding why canopy beds continue to capture our imaginations. Even today, the presence of a canopy bed in a bedroom evokes feelings of grandeur and opulence, creating an immediate sense of importance and significance for the sleeper.
The Cozy Embrace: A Sense of Security
One of the primary psychological benefits of sleeping in a canopy bed is the profound sense of security it offers. The enclosed space created by the canopy, whether through curtains or a full canopy frame, envelops the sleeper in a protective cocoon. This sensation of being sheltered from the outside world can evoke a feeling of safety and comfort, akin to the security a child feels in a blanket fort.
The concept of safety and security is deeply rooted in our evolutionary history. Throughout human evolution, having a secure and sheltered place to rest has been essential for survival. Canopy beds tap into this primal need for protection, helping to reduce anxiety and promote relaxation.
Creating a Sleep Sanctuary
Canopy beds have a remarkable ability to transform a bedroom into a sleep sanctuary. The visual impact of a canopy bed, with its elegant drapes and graceful posts, can induce a calming effect. This visual transformation can contribute to a mental shift, signaling to the brain that it's time to unwind and let go of the day's stressors.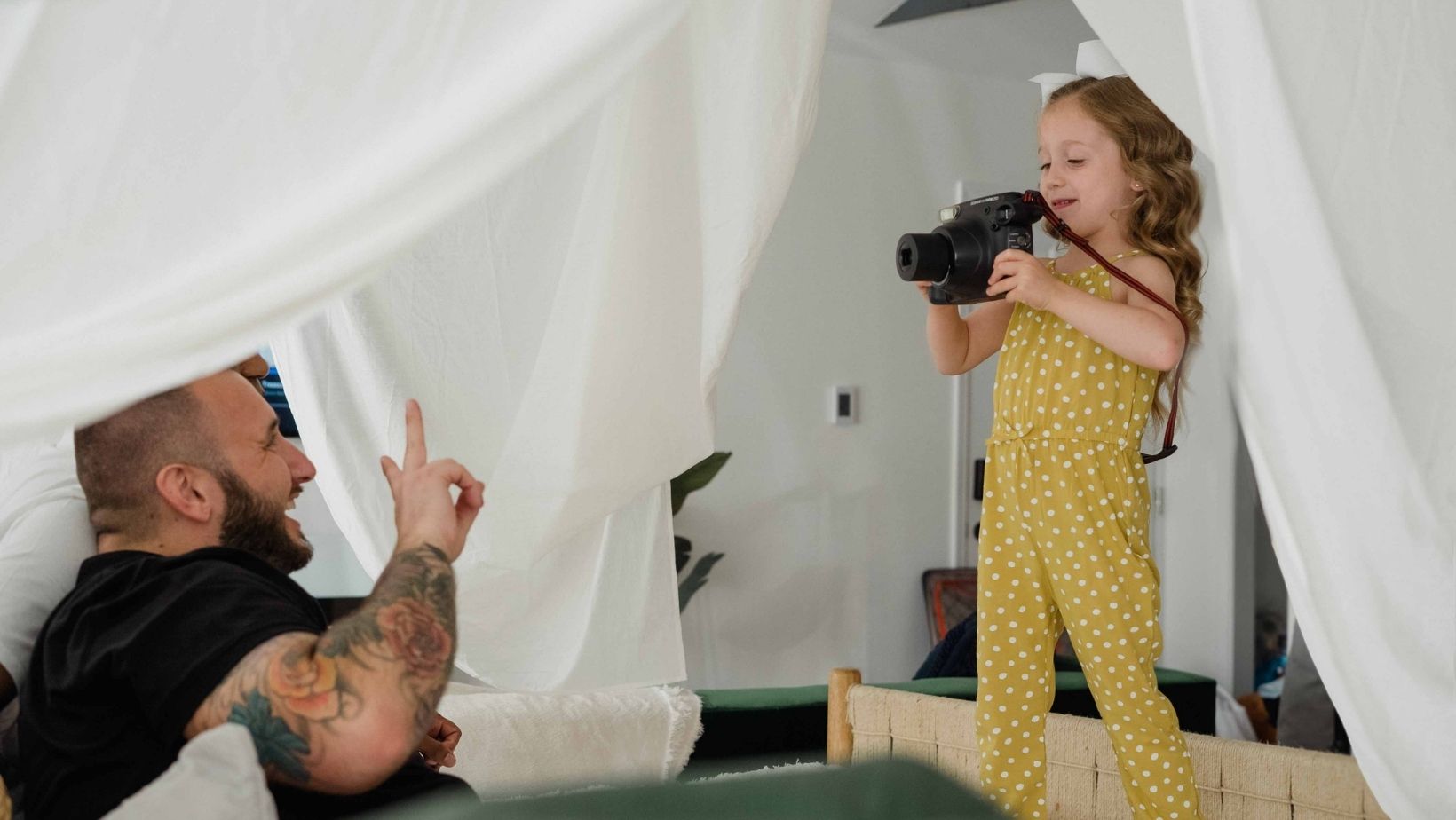 Moreover, canopy beds provide an opportunity for customization. You can choose the color, fabric, and style of the canopy, allowing you to curate a sleep environment that aligns with your personal preferences and psychological well-being. For example, choosing calming colors and soft, flowing fabrics can enhance the feeling of tranquility in your sleep space.
Encouraging Intimacy and Connection
Canopy beds can foster intimacy and connection in relationships. The enclosed space creates a sense of privacy and seclusion, making it an ideal setting for intimate moments and bonding with a partner. The soft, draped canopy can also act as a barrier to distractions, allowing couples to focus on each other and deepen their emotional connection.
Enhancing Sleep Quality
The quality of sleep we experience is deeply intertwined with our psychological state. Canopy beds are stylish and can contribute to improved sleep quality by promoting relaxation, reducing stress, and creating a conducive sleep environment. Check out some stylish canopy bed designs from The Homey Space.
Here are some ways canopy bed can enhance sleep:
Reducing light disturbances: The canopy can block out unwanted light, creating a dark and serene sleep environment that encourages melatonin production, the hormone responsible for sleep.
Minimizing noise: The canopy can act as a sound buffer, reducing noise disturbances from outside the bedroom. This can lead to more restful and uninterrupted sleep.
Reducing anxiety: The feeling of security provided by a canopy bed can help alleviate anxiety, making it easier to fall asleep and stay asleep throughout the night.
Promoting comfort: Canopy beds often feature plush mattresses and luxurious bedding, enhancing physical comfort and promoting relaxation.
Encouraging a bedtime routine: The act of drawing the canopy curtains can become a soothing bedtime ritual, signaling to the body that it's time to wind down.
Overcoming Modern Stressors
In today's fast-paced world, we are bombarded with stressors from work, technology, and the demands of daily life. The psychological benefits of sleeping in a canopy bed can serve as a sanctuary from these stressors. By retreating to a beautifully appointed sleep space, we can disconnect from the outside world and reconnect with ourselves.
Choosing the Right Canopy Bed
The psychology of sleeping in a canopy bed can be harnessed to create a restorative sleep experience, but it's essential to choose the right canopy bed for your needs. Here are some factors to consider.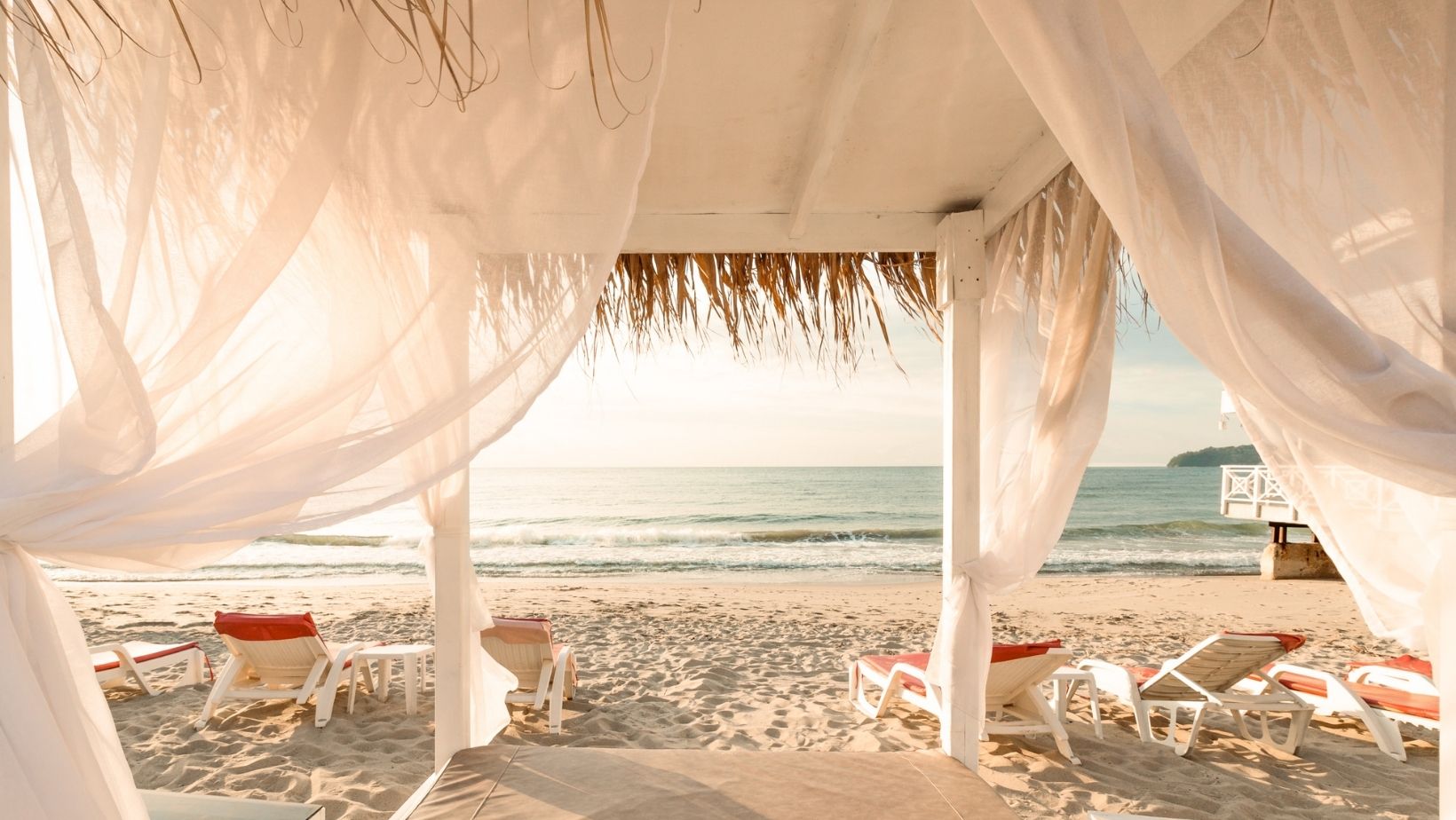 Style: Select a canopy bed that aligns with your personal style and preferences. Whether you prefer a minimalist, modern design or a more traditional and ornate look, there's a canopy bed to suit your tastes.
Size: Consider the size of the bed in relation to your bedroom. Ensure it fits comfortably without overwhelming the space.
Materials: Choose materials that resonate with you. Whether it's wood, metal, or a combination of materials, the bed's construction should evoke a sense of quality and durability.
Canopy type: Decide on the type of canopy you prefer, whether it's a full, draped canopy or a more open and airy design.
Bedding: Invest in high-quality bedding that enhances the comfort and aesthetics of your canopy bed. Soft sheets, plush pillows, and a cozy duvet can make a significant difference in your sleep experience.
Conclusion
The psychology of sleeping in a canopy bed transcends mere aesthetics. It taps into our innate desire for security, comfort, and tranquility. Canopy beds offer more than just a beautiful sleep space. They create a sanctuary where the mind can relax and the body can rejuvenate. Whether you are seeking a haven of solitude or a romantic escape with your partner, a canopy bed can help you achieve the psychological benefits of restorative sleep.
So, when you retreat to your bedroom tonight, take a moment to appreciate the cozy embrace and the sense of security that your canopy bed provides, and let it guide you into a peaceful night's sleep.