The Most Necessary Whole House Water Filter 2022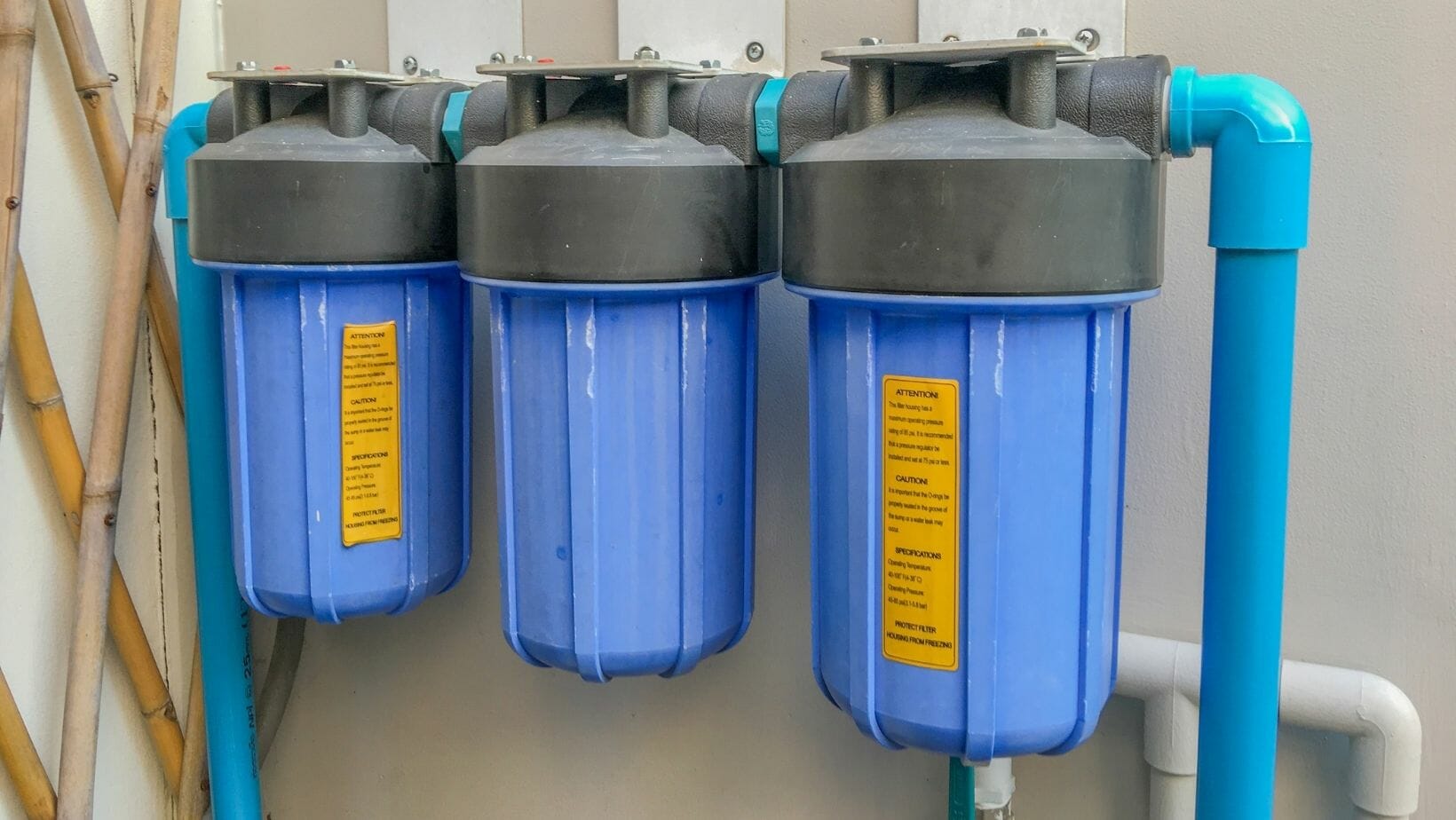 Water is necessary for human survival. There is no life without it – it's as simple as that. Yet, in the United States alone, tens of millions of people consume hazardous water that is tainted with a variety of chemicals that are dangerous to human health.
People drinking contaminated water is unacceptable in this day and age, yet it is still a reality for many. But all hope is not lost; there are water filtration devices on the market that can purify your water and remove all of the hazardous toxins.
The majority of whole-house filters solve these issues by filtering all of the water that enters your home before it reaches any pipes or faucets. People are increasingly purchasing whole-house water filters, even if their water is safe to drink since they like to be cautious. If you're one of those folks, keep reading to learn about the best filters on the market today.
SpringWell CF1: Overall Finest Whole House Water Filter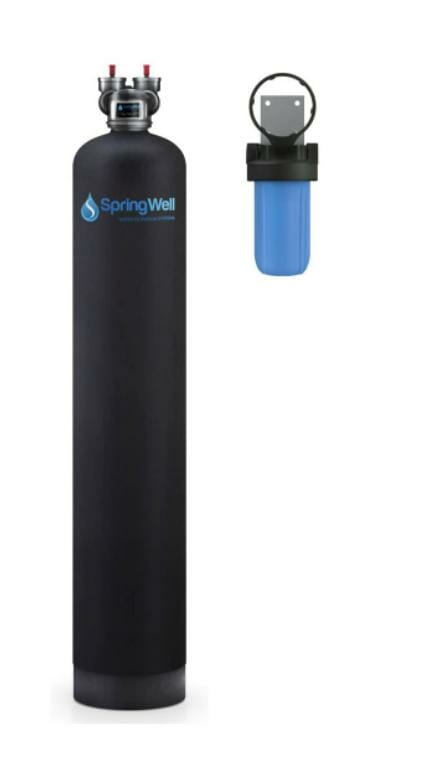 If you're looking for a certified whole-house water filter that reduces high amounts of harmful pollutants, consider the SpringWell system. This whole-house water filter is regarded as one of the best alternatives on the market.
SpringWell's million-gallon whole-house water filtration system is wonderful. The company's proprietary ActivFlo filtration and upflow design enhances water-filter particle interaction, resulting in better pollutant removal. Water tastes exactly like bottled water but at a tenth of the cost.
It has a million-gallon capacity, ensuring that you will never run out of water for your daily needs. Chlorine, PFOA, acids, herbicides, pesticides, and other contaminants are all removed by the SpringWell whole-house filtering system. It is suitable for your requirements since it is simple to install and maintain. The SpringWell whole house water filter system is an excellent alternative if you use city water.
The SpringWell filtration system cleans all of the water that comes into your house, making it safe to cook with. It employs a four-stage filtration system to guarantee that your water is free of harmful or unwanted pollutants. You may also replace worn-out filters every six to nine months by purchasing new ones.
Express Water 3 Stage Whole House Water Filtration System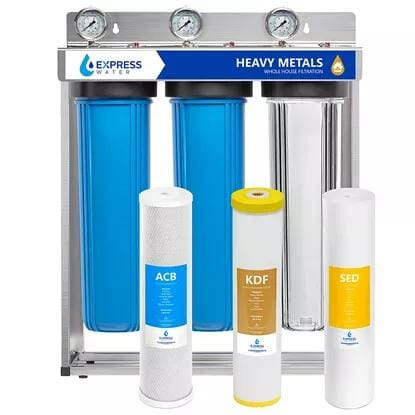 The ideal filter for your house is determined by the contaminants in your water source. However, the Express Water WH300SCKS 3 Stage Filtration System removes a wide range of impurities, including lead and organic matter, making it a viable solution for a wide range of families. Your water will initially be filtered via a sediment filter, which will remove tiny particles and organic debris. The KDF filter then filters out trace heavy metals such as lead, iron, mercury, and copper. Finally, the activated carbon filter deodorizes your supply to improve its flavor and scent.
The carbon also helps to lower chlorine levels and turbidity, or the clarity of your water. Only bacteria and viruses are not removed by this whole-house filtering system. Because some of the pieces that connect to your plumbing are made of plastic and are not as sturdy as metal, they may be fairly leaky. This system, on the other hand, is made of durable stainless steel that will last for years. Every six months or so, replace the filter for each of the three stages but know that it's simple to accomplish without removing the system.
SoftPro Catalytic Carbon Filter: Water Filtration System for Home with High Flow Rate
The SoftPro 5-year water filtration system is a low-maintenance whole-house carbon filter capable of filtering 600,000 to 1,000,000 gallons of water over a five-year period. Another whole-house water filtration system that you may install in your home to eliminate pollutants from your drinking water is this one.
The SoftPro Carbon Filter comes in a variety of sizes to fit the number of bathrooms in your house, and it removes chloramines, VOCs, chlorine, and other contaminants using a catalytic carbon filter.
It can filter out 99 percent of contaminants and over 1,000 pollutants from your water supply without the use of chemicals.
This top whole-house filtration system uses catalytic carbon to remove chlorine and chloramines, as well as pesticides, herbicides, heavy metals, and volatile organic compounds (VOCs) from the water. The adsorption process traps these harmful pollutants in the filter media, preventing them from passing through with the smaller water particles.
Pentair Whole House Filtration System with NaturSoft Water Softener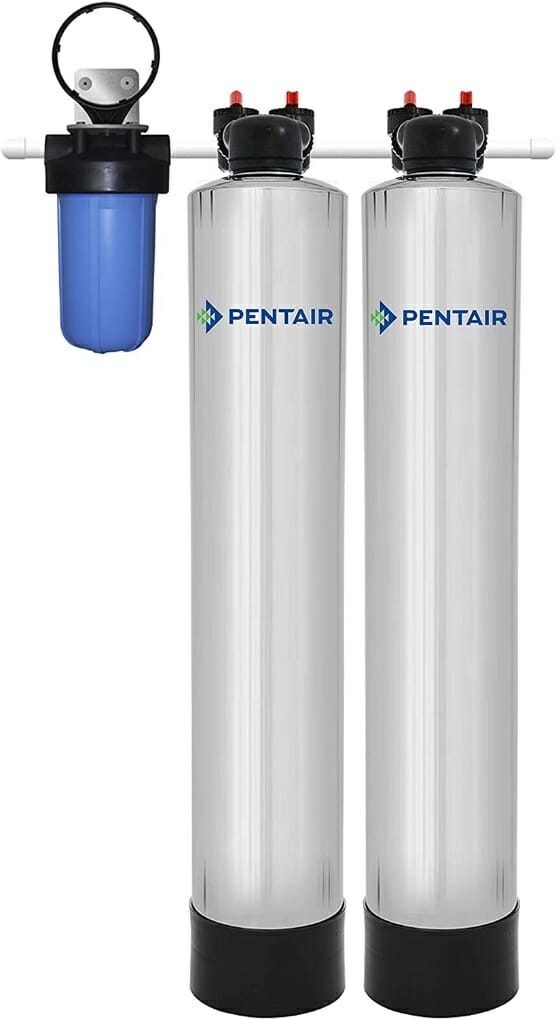 If you have a larger budget, you might want to investigate Pentair's whole-house filter (model PSE1800-P). A physical sediment filter, GAC, coconut-shell carbon, sand, and UV light are among the four filtering technologies available in the single-stage system.
It not only removes particle matter from your water and improves its flavor and fragrance, but it also kills 99.9% of bacteria. Furthermore, the inbuilt water softener prevents scale build-up and eliminates the unique hard water odor without eliminating minerals like calcium, salt, potassium, and magnesium, which are beneficial to your health.
Conclusion
These are the best whole-house water filters on the market, according to our study. They have the trust of millions of people across the United States because they provide them with safe, contaminant-free water.
So, if you're still debating whether or not to install a filtration system in your home, maybe our evaluation has swayed you to acquire one. The advantages are numerous, provided you use it correctly and maintain the filter.
Everyone deserves to drink clean water, which is why you should use the best for your family to ensure a healthy lifestyle for them.