The Complete Guide to Window Cleaning
Windows play a vital role in facilitating natural light and air entry into our house. That is why a thorough clean-up once a year is a must. What better time could it be to clean your windows other than spring? 
I'll show you a step-by-step guide to cleaning your windows like a pro. Here's the catch, you can do it with ingredients you already have at home. 
You'll need the following equipment: 
A bucket to hold all the equipment 

Microfiber Cloth 

Dish Detergent or Vinegar 

A Squeegee

A Rubber Hand Gloves 

A Scrapper 
So, let's get started:
Step 1: Make Sure Your Tools and Equipment are Ready
Your job is already half done when you formulate a working plan. Start with a list of all the ingredients and tools you need for the attack. Then gather them into a place. Do need to buy anything, use what you already have at home. 
Pro Tip: You can buy a windows washing bucket as they are longer than normal ones. 
Step 2: Select A Suitable Time
Time selection is essential for cleaning windows. You will not likely get a good result if you pick up a sunny day with the scorching sun hanging on top of your head. 
The best time for cleaning your windows is when they are in the shade; otherwise, you will face streaking no matter how hard you try.
Direct sunlight heats windows and makes them harder to clean because they will get dry fast. 
Pro Tip: Choose a cloudy day for the cleaning operation. 
Step 3: Prepare Your Windows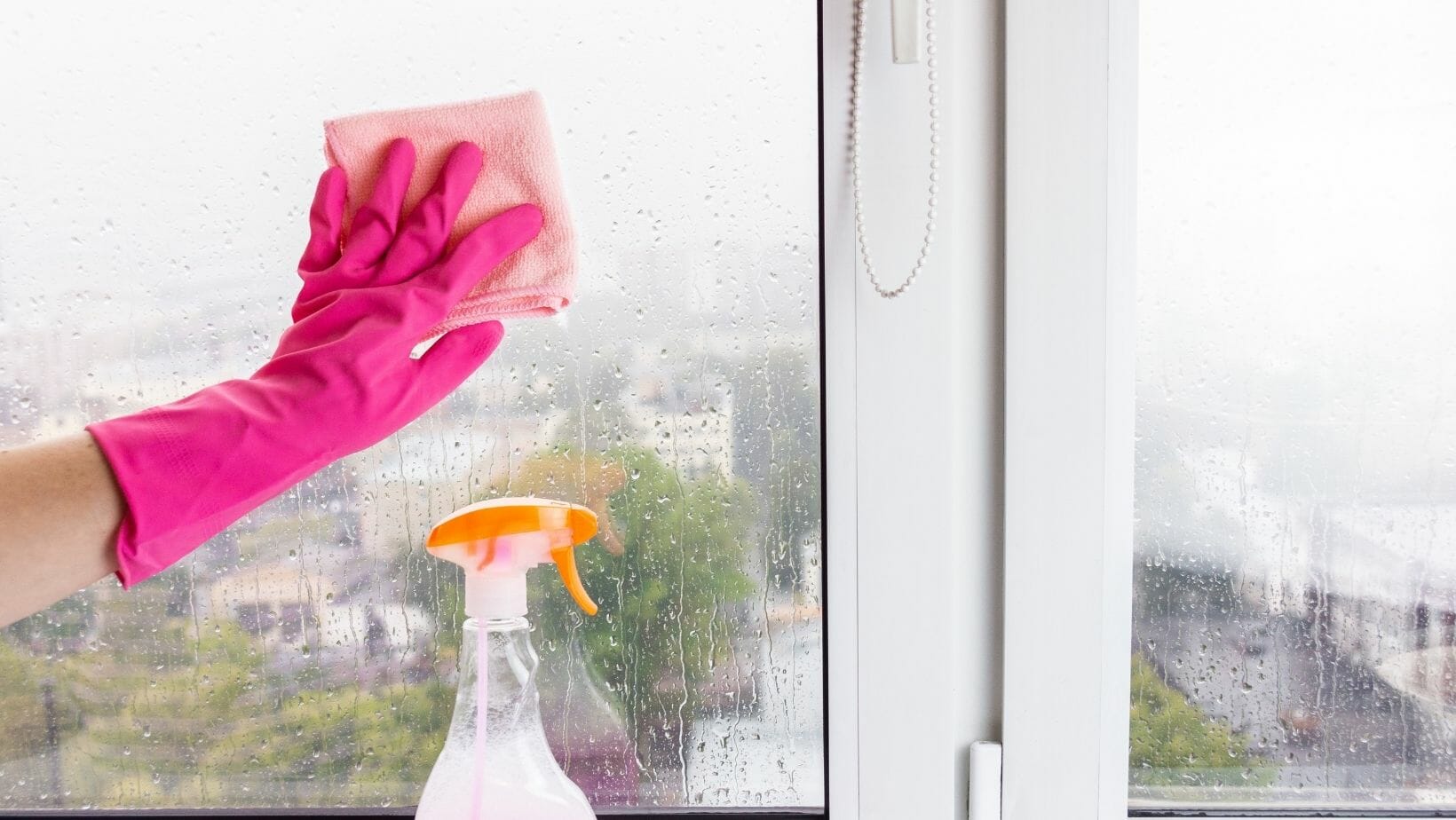 Before you start cleaning your windows, you have to prepare them. Dust out all your windows using a cloth or a duster. Make sure no corner is left out. You can place a cloth on the windowsill to protect it from dust and catch spills. 
Pro Tip: Use a microfiber cloth instead of a duster. 
Step 4: Make Your Solution Ready
Now it's time to make your windows cleaning solution. Use your dishwashing soap or vinegar to make the solution. Take two parts of lukewarm water and mix one part of vinegar with it. 
It's time to put on your gloves and dip the squeegee into the solution. 
Pro Tip: Make sure the water is not too hot; otherwise, it will evaporate soon.
Step 5: Wash the Windows
Now take the wet squeegee and apply it to your windows. Scrub away throughout the windows to ensure no debris and dirt is left behind. Put more pressure where you see a stubborn spot.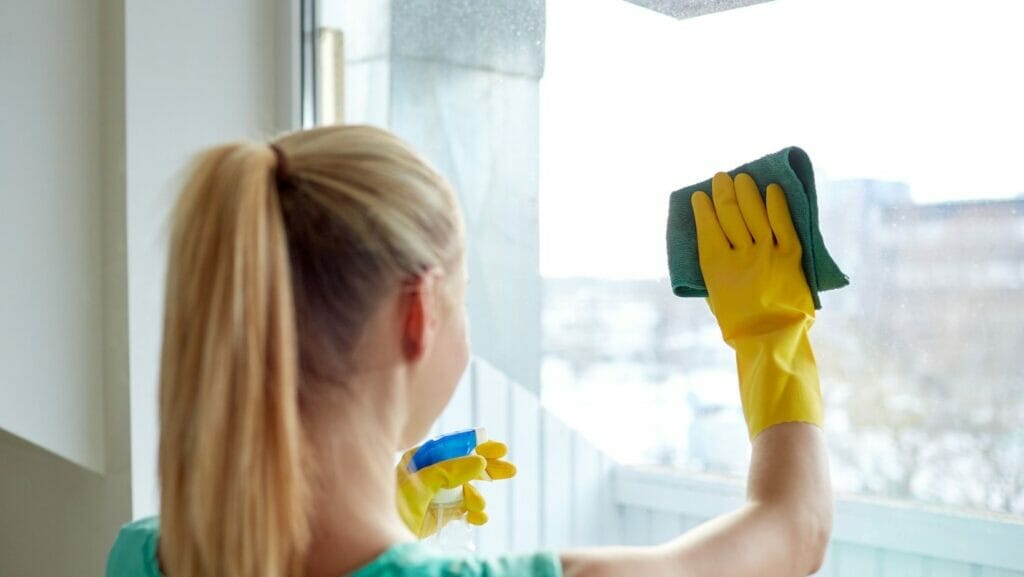 After applying the solution all over your windows, take down strokes with your squeegee. 
Pro Tip: Use a scraper to remove the hard dirt and debris. 
Step 6: Dry Them Off
Now that you applied the solution and used a squeegee to clean your windows, it's time to dry everything off. Take a microfiber cloth to dry all the wet spots. Make sure your window glasses are wept properly.
Finally, you will have squeaky clean windows, and you are done until the following year. 
Pro Tip: You can use a lint-free old tee instead of a microfiber cloth.