The Finest Sectional Sofas For Your Home
Ask anyone decorating their house, and one of the priorities when it comes to furniture shopping is sofas. This is because the sofa acts as the main piece in the living room and quite possibly the one that takes up the most space, too.
Sofas are one of the most important fixtures inside a house. It provides a place of rest where comfort and relaxation can be achieved. So deciding on what type to buy is a crucial decision that must be made.
This article aims to convince you on why you should choose sectional sofas from local Los Angeles furniture shops like Clad Home, as well as how to discern the best sectional sofas that will go well with your space.
What Are Sectional Sofas?
Sectional sofas are an excellent choice for your living area. They are seating pieces that are upholstered and are made up of two or more linked portions. Among the stationary chairs in a sectional, there may be one or more recliner seats.
They are able to form depending on the space that they are going to be settled in, so you will not have any problems when the pieces are assembled.
Why Should You Buy a Sectional Sofa?
Sectional sofas are highly recommended regardless of how little or big the space allotted for them is. They are available in a variety of combinations to accommodate various room layouts and preferences- and this flexibility is one of the main reasons why they are highly in demand in the market.
Old, traditional sofas mostly can accommodate two people- three at most, in one seating. But sectional sofas allow four or five (or even more, depending on the configuration) to sit on the same couch, promoting togetherness as each person is given their own space while all seated at the same time.
In this case, sectional sofas are perfect for large families or simply when you just want a huge seating area you can be comfortable in.
Sectional sofas contribute to a warm and inviting atmosphere and can serve as the centerpiece of your living room.
How To Determine The Best Sectional Sofas
Space
The first thing that you should consider when buying a sectional sofa is the space that is allotted for this fixture. Although this sofa category is flexible and can be configured according to your needs, it is still important to be certain of just how much space is available in your house to accommodate the sofa.
This way, you will be able to position it in the best possible space available.
Type Of Sectional Sofa
There are various sectional sofa styles that will go well with any space. The following are the most common variants of this type of seating space.
L-Shaped Sectional Sofa
L-Shaped Sectional Sofa with Chaise
U-Shaped Sectional Sofa
Modular Sectional Sofa
Sofa Chaise
The configuration of sectional sofas presents flexibility in decorating your space. The sleek sectional sofas from Clad Home also add a neat look to any room and can seamlessly go well with the concept of your house.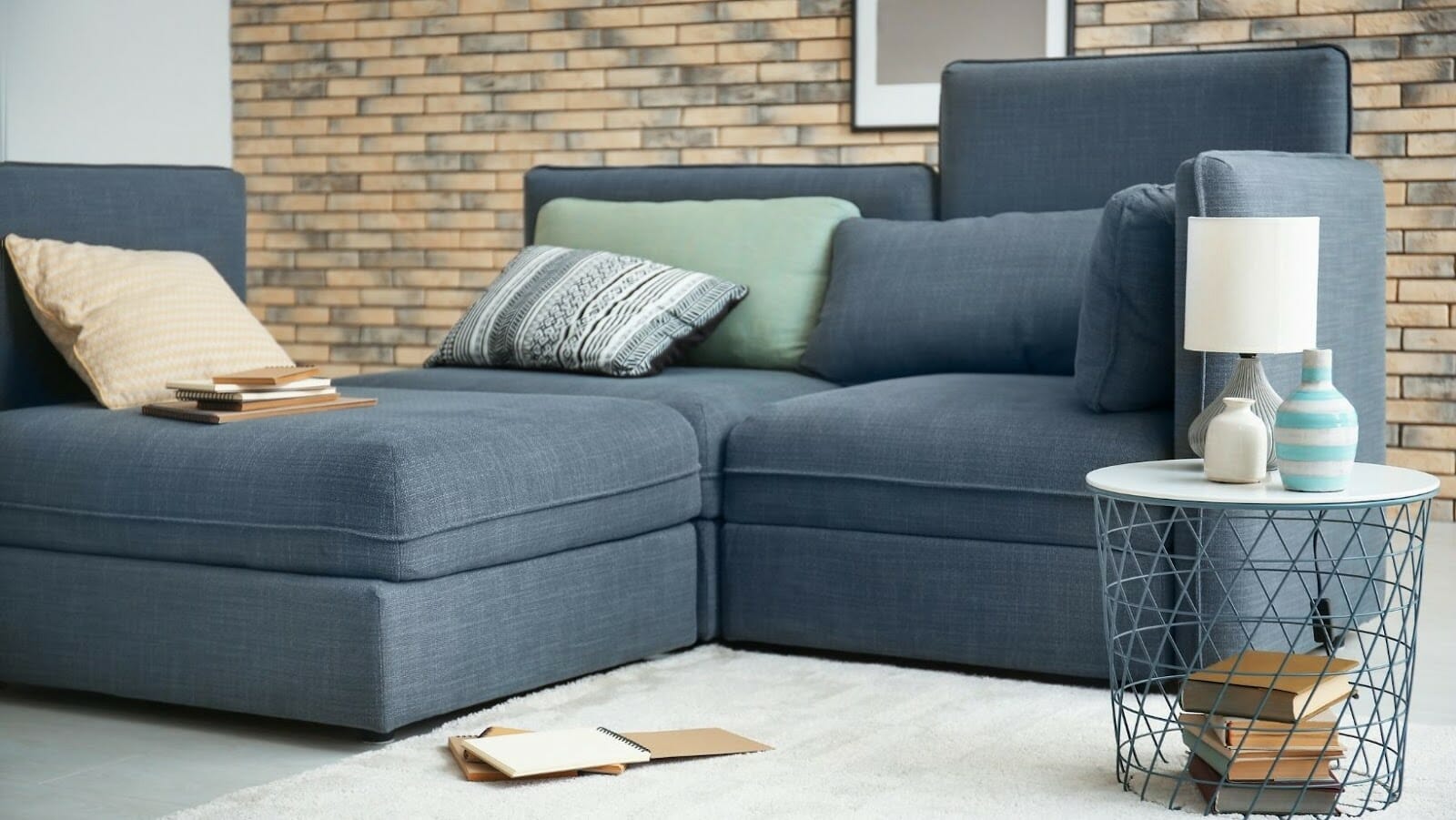 Budget
Setting a budget and making sure that you are not going over your allocated money is also an important factor when buying your sectional sofa.
However, it is crucial to keep in mind that a sturdy and durable sectional sofa is expected to be slightly higher in price compared to its cheaper but prone to damage counterparts. So if your goal is to have one that will last you years, then it's better to conduct research on the amount you should expect to pay.
Manufacturer
There are a plethora of sofa manufacturers available anywhere, may it be those with showrooms or even just hosting their products online. And with a purchase as significant as a sofa, it is best to seek one offering only the best materials. This ensures that the sofa is made well and will last you longer than any others on the market.
In Conclusion
In your search for the best sectional sofas in the market, keep the above factors in mind to avoid being overwhelmed, and so you will be able to select the perfect one for you.