How To Decorate Your Home for A Graduation Party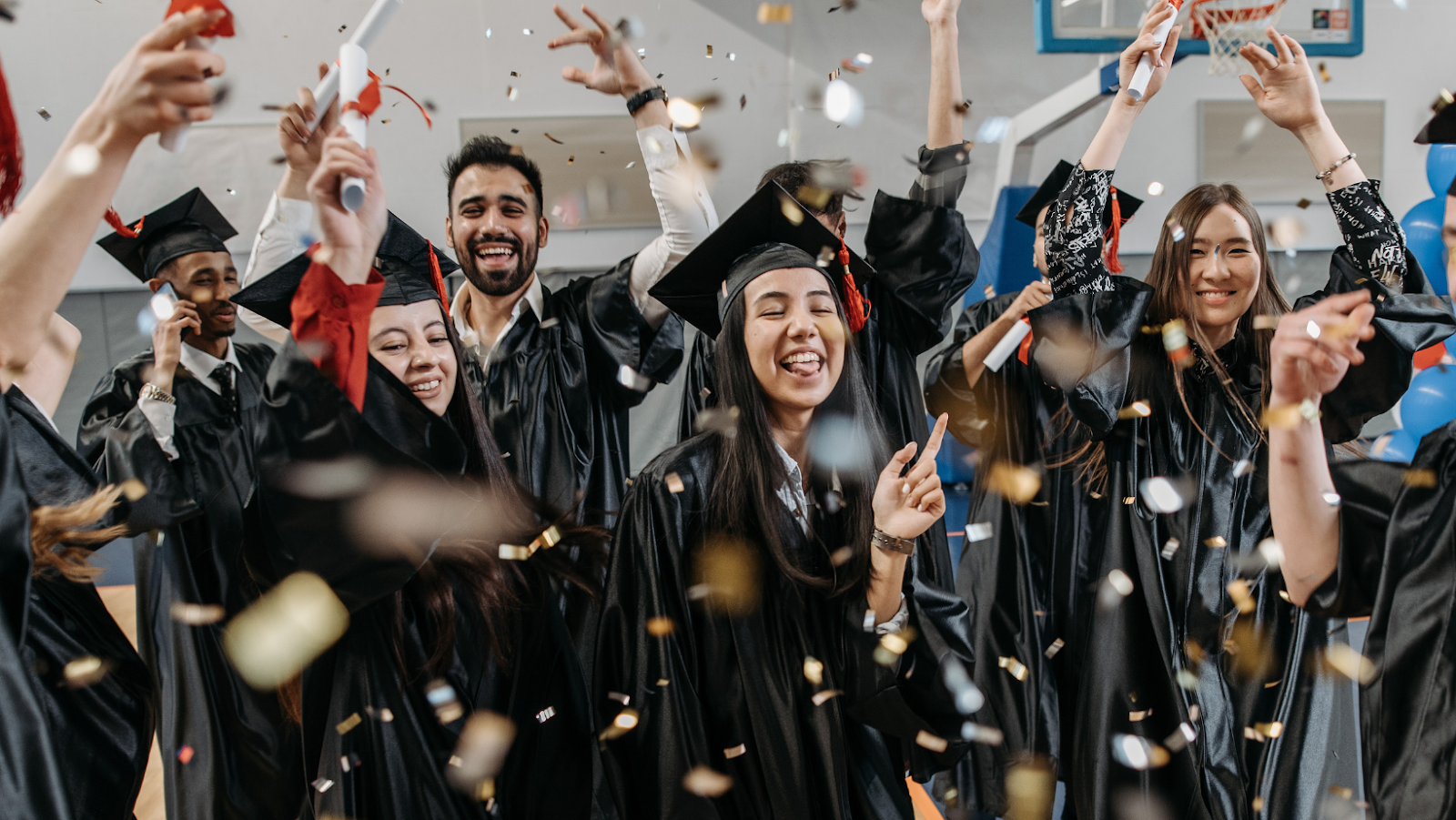 Graduation parties don't have to be complicated or expensive. In fact, a simple gathering of family and friends can be just as memorable as a more elaborate event. Here are some ideas for decorating your home for a graduation party:
Start with Sending Graduation Invitations
Before we talk about the tips for decorating your house for the graduation, let's start by making sure we have graduation ceremony invitations sent to family and friends. Your special day starts by informing your family and friends about your big day.
For your invitation, you can make it special by choosing a card with a picture of an open book with the words "on the day of your graduation" written on it. This opens up various ways to add more creative touches. Your guests will be very appreciative if you go out of your way to ensure that they receive this beautiful invitation, as it shows that you are taking the time and effort to communicate this important milestone in their life to them personally.
Plan an Outdoor Barbecue Party
The weather is often perfect for this type of celebration in spring and summer, but any time of year is fine if you have an outdoor space such as a deck or patio. Serve hamburgers, hot dogs, and other grilled foods along with potato salad and coleslaw. Set up a table with condiments so guests can help themselves, and provide paper plates and napkins for convenience.
Decorate With Balloons
Balloons are inexpensive party decorations that can easily be hung from the ceiling or arranged on tables in clusters of three or four. Look for helium-filled balloons in your school colors — red, white, and blue — along with large numbers such as "1" through "4," or "77" or "23." If you're having a casual party, add large helium balloons that say "Happy" and "Graduation."
However, if you are planning a more elaborate graduation celebration and want to take the theme further, try using helium-filled balloons in other festive colors such as pink and purple. You can also use these balloons for baby showers, bridal showers, corporate parties, or any time you might draw a crowd.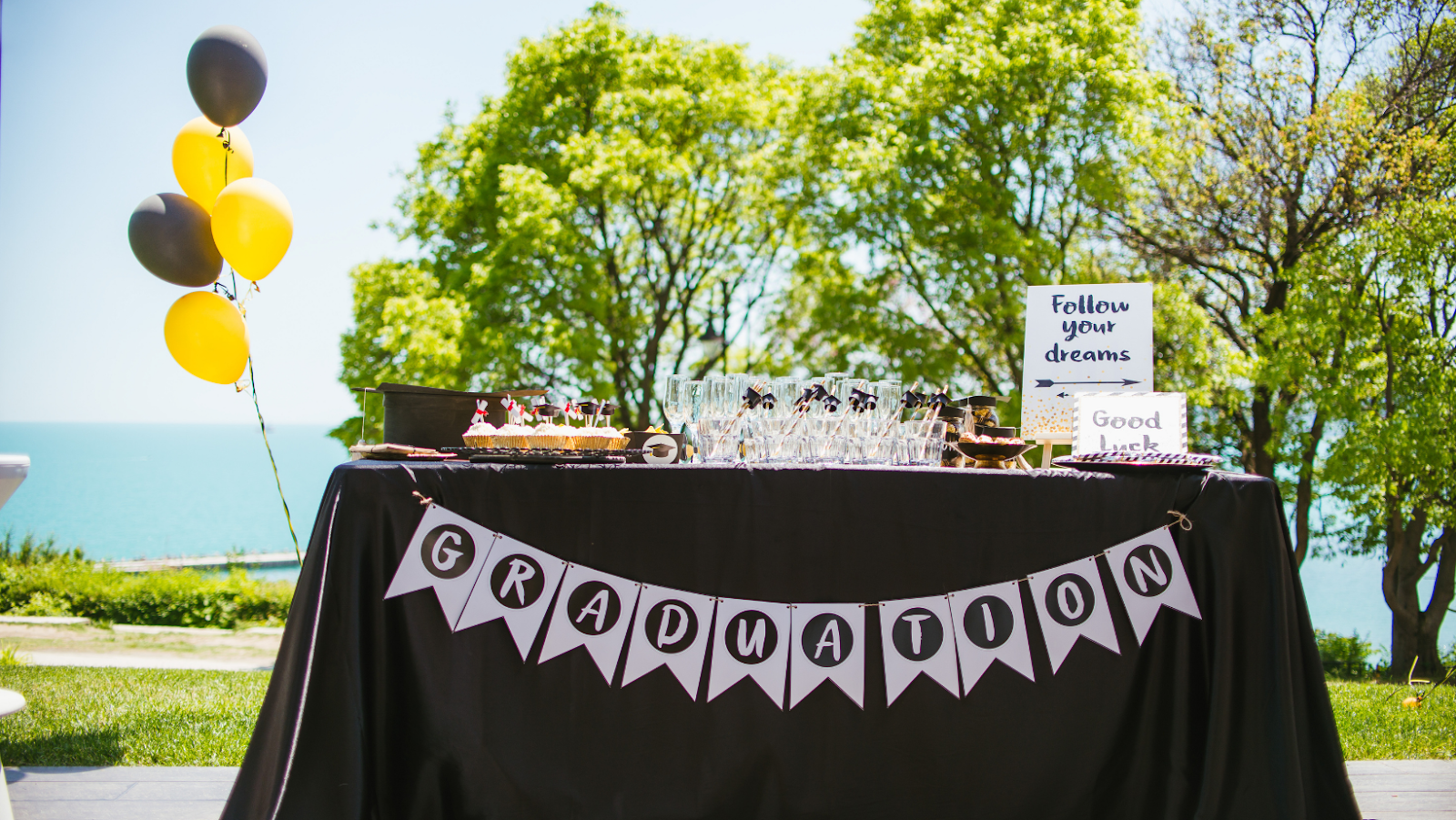 Choose a Theme and Color For The Event
Colorful paper plates, cups, and napkins are a fun way to add color to your party. These are easily available and affordable.
You can choose a color theme for the decoration, such as graduation colors or any other specific theme for the event. Another way is to choose decorations that draw inspiration from your school colors. Look for colorful dorm room decorations at online stores such as Basic invites.
TableTop and Decorations
Look for attractive table decorations that are affordable and easy to take down in case of rain. You can put these on the tables, curtains or even doorways. Look for inexpensive bunting and balloons. These can be easily found at your local party store or supermarket as they are easily foldable. If you want something special, you can purchase a wind-up musical car or other characters that might appear at your event.
Food and Refreshments
Just as it is important to send professional graduation announcements in advance, for your special day, instead of going out to eat, prepare a simple meal including the main dish, vegetables, and dessert.
Place it on nice-looking plates and cover it with clear plastic wrap to prevent spills. You can also have fun by highlighting each dish with a food sticker or edible glitter. Having an assortment of food is fine but make sure to keep it comfortable for everyone so you can avoid possible allergies or other restrictions for any guest that might appear at your party.
Use Removable Wallpapers
Removable wallpapers and decals are easy to store. You can use them anywhere and change them when you want. Check online stores for cheap removable wallpapers for your home decor. You can also add a touch of school colors to your room decoration.
Do It Yourself (DIY) Decorations
The best part of having a graduation party is that it doesn't have to cost a fortune. Try doing things yourself to cut costs without sacrificing quality. Buy decorations that can be reused and can be used by your guests after the special day.
Have Fun
Relax and have fun with your family and friends. Make it a memorable moment by taking time to visit with those who are most important to you. Graduation is a time to celebrate, so make sure you don't forget your camera!