Safety First: Features to Look for in Secure Door Handle Sets
Every homeowner's top priority is the security and safety of their home and loved ones. Our homes are our safe space where we keep our cherished possessions, create lasting memories, and seek refuge from the outside world. Yet, despite our best efforts to secure our homes, the statistics remind us that threats to our security are never far away.
According to the FBI, a break-in occurs every 26 seconds in the US. This alarming statistic underscores the pressing need to fortify our homes against potential intruders. While many homeowners invest in advanced security systems, sturdy doors, and robust locks, one often overlooked aspect of home security is the choice of door handle sets.
Selecting the right door handle set for your property is a crucial decision. Your choice can make the difference between peace of mind and vulnerability. While they may seem like a small detail, your door handle sets can make a significant difference in enhancing the security of your home. This article will explore the key features to look for in secure door handle sets, offering you peace of mind and keeping potential intruders at bay.
1. Solid Construction Materials
The foundation of any secure door handle set lies in its construction materials. Opt for handle sets made from sturdy materials like solid steel, hardened alloy, or brass. These materials provide durability and resistance against tampering, ensuring your door remains secure.
Imagine a scenario where a potential intruder attempts to force their way into your home. A door handle set constructed from weak materials may give in easily, providing an easy point of entry. However, a handle set made from solid materials will stand strong, deterring unwelcome guests.
2. Anti-Pick Cylinders
The cylinder of your door handle set is where the key goes. A secure door handle set should feature an anti-pick cylinder that makes it difficult for would-be burglars to manipulate the lock. This added layer of security ensures that even skilled lock-pickers will have a tough time gaining access to your home.
Have you ever considered what you would do if a professional burglar attempted to pick the lock of your door handle set? With an anti-pick cylinder, their efforts are thwarted, and your home remains secure.
3. Reinforced Strike Plates
The strike plate is the metal plate on your door frame that the latch or bolt engages when the door is closed. To enhance security, look for door handle sets with reinforced strike plates. These plates are typically thicker and longer, making it more challenging for intruders to kick in the door.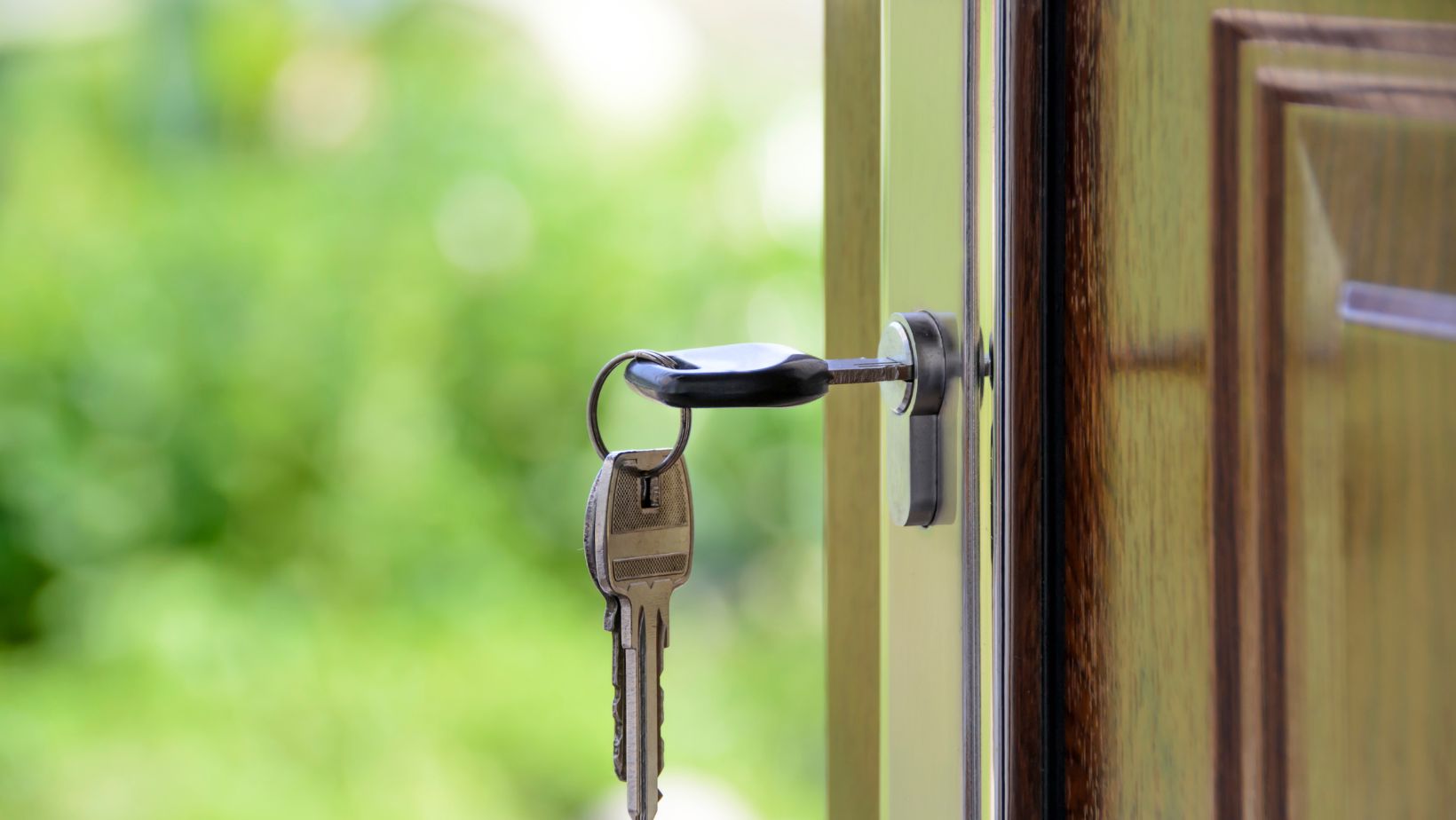 If you choose bolts and locks with reinforced strike plates, an intruder who would force their way into your home by kicking the door will fail right away. A reinforced strike plate distributes the force evenly, preventing the door from easily giving way, leaving the intruder frustrated and unsuccessful.
4. Deadbolts
A secure door handle set should also include a deadbolt lock. Deadbolts provide an extra layer of security, as they require a separate action to engage and disengage. Look for deadbolts with a one-inch throw, which means the bolt extends deep into the door frame, making it extremely difficult to force open. A sturdy deadbolt, when properly engaged, will hold the door firmly in place, preventing unauthorized access.
5. Key Control
Key control is a crucial feature that helps you maintain control over who has access to your home. Ensure that your door handle set offers key control features such as restricted keyways or the ability to rekey the lock easily. This way, you can change the locks or keys as needed, reducing the risk of unauthorized key duplication.
In a scenario where you lose your keys or need to revoke access to a former guest or tenant, key control features enable you to take immediate action, preserving the security of your home.
6. Durability in Harsh Weather Conditions
Consider the local climate when selecting door handle sets. If you live in an area with extreme weather conditions like Montana or upstate New York, look for sets designed to withstand those challenges, including resistance to corrosion, rust, and freezing.
7. Easy Installation and Maintenance
Opt for door handle sets that are easy to install and maintain. This will save you time and money in the long run, ensuring that your security system remains effective.
8. Aesthetic Appeal and Compatibility
Lastly, your door handle set should complement your home's aesthetic. While security is paramount, there's no reason why you can't have both style and safety. Ensure that the chosen set matches your door's design and is compatible with your existing hardware.
Final Note
The security of your home starts with the front door, and choosing the right door handle set is a significant step towards safeguarding your property and loved ones.
By selecting a handle set with solid construction materials, anti-pick cylinders, reinforced strike plates, deadbolts, and key control features, you can create a formidable barrier against potential threats. Don't underestimate the importance of these features; after all, when it comes to home security, it's always best to put "Safety First."