Popular kitchen trends in 2022 you should know about – colourful kitchen cabinets are one of them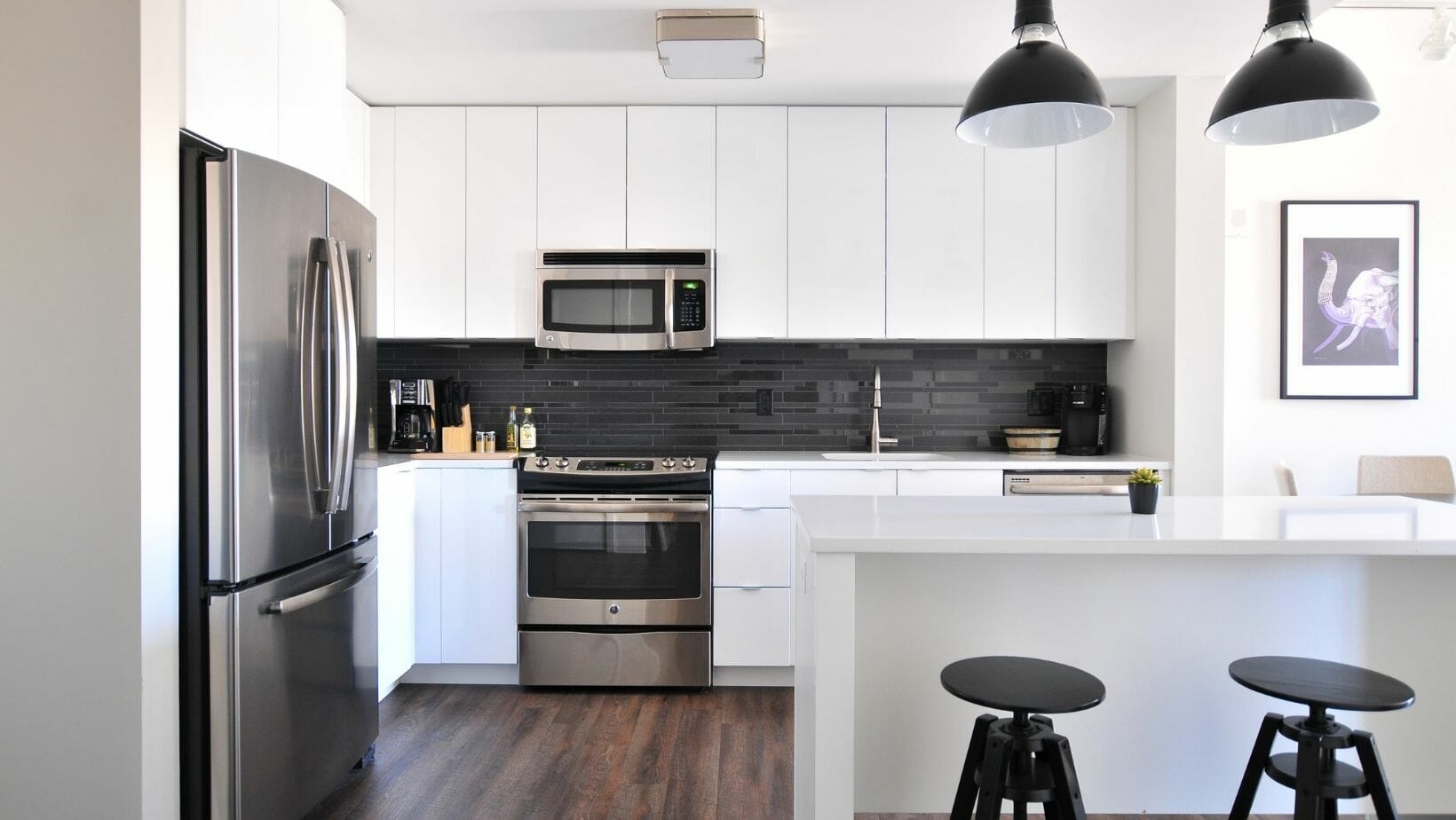 Even if you live in a small apartment or large house, the thought of remodeling your kitchen or possibly making small DIY improvements has probably crossed your mind at least once. 
You spend a lot of time here, be it either to cook or entertain your loved ones. And nowadays, since many people moved from their office to working remotely, some have also turned them into a workspace. Although they were always indispensable in our houses, kitchens have now become multifunctional spaces. And since we are here for the majority of the time, doing various activities, it's essential to adjust them to our needs. 
There's a lot to address when it comes to designing elements in your kitchen, such as choosing a suitable layout, looking for the best appliances and deciding on a worktop that fits your kitchen. 
Picking a design for your kitchen is a matter of preference, and the point is to create a space you enjoy. However, knowing the latest trends might give you some inspiration for your remodelling project.  
Read on to find out what are the most popular designs in 2022.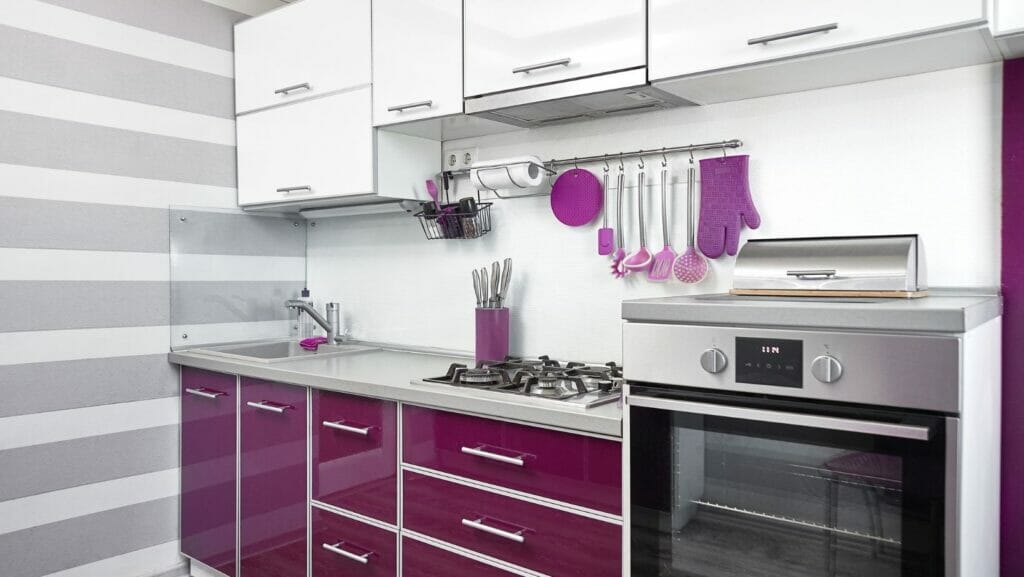 Wood flooring is an eco-friendly solution
When it comes to flooring, wood is the most popular option, be it natural or vinyl. A herringbone pattern with porcelain tiles is ideal for open-plan kitchens where natural light enters the space. They are not difficult to clean and provide a feeling of warmth. 
Although white oak has been a popular choice for the past years, people are now moving towards deeper wood tones. Even if only a portion of the room is in a dark wood, the kitchen will still give that warm and welcoming vibe. 
People are also opting for more sustainable options, such as lino or cork. Available in a wide range of colors, lino is both durable and stylish and provides a soft feel underfoot. 
Apart from being warm and soundproof, cork is also recyclable and biodegradable. This type of flooring is notably hard-wearing. Plus, it doesn't require high maintenance. And if you want to give a new look to the floor, a cork material is just right, as you can refinish its surface periodically.  
Integrated storage creates extra space in the kitchen
Decluttering is highly connected to our overall well-being – that's why a messy space can make us feel stressed. Therefore storage is essential, especially in our kitchens, where we need so many things, from cooking ingredients to appliances. 
Nowadays, as people turn towards a minimalistic approach, upper cabinets are slowly disappearing, being replaced by smart storage ideas. People have spent most of their time at their homes during the pandemic, so it's only natural that they want to get a feeling of peace from their space. 
Double islands are a popular trend for kitchen designs in 2022 – by having two islands in your kitchen, you double the counter space in the room. They are the ideal option if you want to have both an entertaining and cooking space in your kitchen. Plus, they provide extra storage and add more space for appliances such as wine fridges.  
People need a large space in their kitchen if they want to incorporate a double island, and renters can do this by using one with rolling wheels.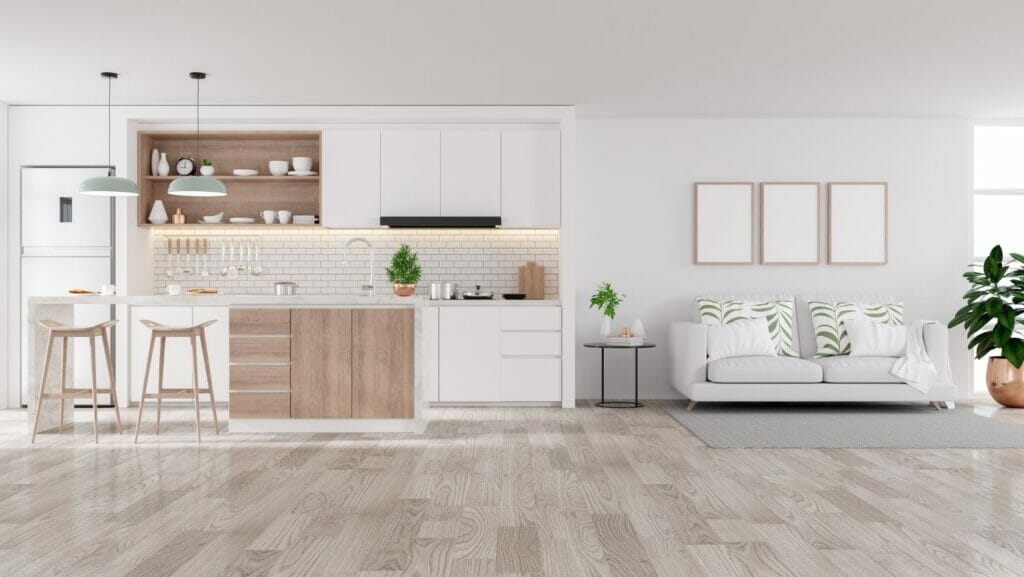 Colourful cabinets are getting more and more popular
While white kitchens will always be an option for those who prefer this style, many people are nowadays moving towards bolder colors. 
Although blue and green are the most popular options for cabinetry colors, interior designers believe homeowners will mix a variety of colors. 
Many people are also eager to opt for darker shades, like forest green or teal blue. For people who don't want to jump all in and would rather experiment with these new trends, soft blues are the ideal choice for kitchen cabinets– they give a calming vibe and can turn our space into one that is more open. 
A minimalist design is just great
These days, functionality is preferred over unnecessary details. Designers encourage people to opt for laconic finishes and avoid too bright colors. In small kitchens, where every square meter matters, it's crucial to consider this advice. 
Neutral colors are the safest option for a minimalist design, whether it is white, beige, grey, or other similar choices. An island bench is indispensable in a modern design; since it is the main piece in your kitchen, it's essential to consider the materials that enter into its composition. 
Marble is the ideal option for a minimalist design– it gives an elegant look to your kitchen, 
being also durable. 
If you want to follow this trend, you have to resist buying kitchen items you don't need and even give up some you don't often use, like the holiday dishes, for instance. By excluding them from your kitchen, you'll create a bigger and more relaxing space. 
Pet-friendly kitchens are ideal for your furry friend
During the pandemic, many people have adopted pets to enjoy quality company while working from home. To give back the love you get from your pets, it's essential to consider their needs and make sure you dedicate a space in your house for them. There are some smart ways to do this. For instance, you could use the toe kick as a space where you store bowls for water and food. 
Easy to clean surfaces should also be considered when choosing a design for a pet-friendly kitchen. Choosing dark tones is ideal if you don't want the marks left by your pets to be visible. 
Bespoke solutions for beds are essential if you want to give your pet a comfortable place to sleep. On top of that, you also need clever storage solutions for leads and your pet's toys. 
It's vital to think about your pet's needs from the start – that way, and you will avoid spending money on a set-up that is not suitable. 
Cottage kitchens are an excellent choice for small kitchens
Cottage style is another popular trend in 2022 for kitchens. This is perfect for small spaces where each storage space should be carefully considered. From classic to vintage, there are different styles you can choose from.  
Cottage kitchens give an older vibe to our homes and are sustainable. Not only do they look fabulous, but they also provide a cozy feeling that will make the time spent at home more pleasant.