How to Style Your Bed for Maximum Comfort and Aesthetics
The bed is the focal point of any bedroom design, so it needs to look its finest. Every element you use and how you arrange your bed can influence how well it enhances your space. If your current bed setup meets the fundamental requirements for restful sleep and you're looking to improve its look, there are a few accessories that can help you do so. From adding a bed skirt to arranging cushions and a gorgeous bed runner, here are all the ways you can make your bed more beautiful.
Pick a Colour Scheme
Before you start styling your bed, take a look at some bedroom color ideas and choose a color scheme, beginning with the bedsheets. Plain, white bedsheets, like a crisp white shirt, are a good neutral base. Tie the bed in with the rest of the bedroom by selecting a bed runner and cushions in colors that complement the surroundings. Or you can use these accessories as a way to add a pop of color to the room.
Warm tones, echoing the falling leaves with red and ochre colors, will create a cozy feel throughout the autumn months. But warm, neutral tones can also be used in the spring and summer seasons to achieve a crisp and fresh vibe.
If you're tempted by the abundance of printed sheets available, consider starting with the bedding before moving to the rest of the room decor. For example, if you choose a striking pattern for your bed, such as botanical duvet coverings with coordinating printed cushions, use this as inspiration to decorate the remainder of your room with comparable paint colors and accessories.
Use a Bedskirt
Do you keep bags, out-of-season clothing, and other stuff visible under your bed? A bed skirt can be a great solution to hiding these objects. A bed skirt can also be used to cover an unattractive box spring, giving your bed a polished look.
There are two types of bed skirts: a wrap-around design with elastic to secure it to the box spring or a sheet that covers the box spring and drapes over the edges. Pick the option that best matches the style of your bed and room.
Consider a Reversible Duvet Cover
A reversible duvet cover is a wise investment if you like to frequently change the appearance of your bed. When the top of the duvet cover is turned down, the bed gets a lovely extra feature in addition to two style options.
A reversible duvet cover can also be helpful even if you're trying to achieve a luxury hotel style with a white-on-white look; just keep it simple by sticking to stripes or polka dots with a basic neutral on the reverse.
Layer Different Cushions  
Layering cushions is essential for a chic, well-dressed bed, and they work wonders to fill in the spaces between the sleeping pillows. The width of the bedframe and your preferences will determine how many cushions to place. Just be sure to arrange them according to size, with the largest in the back and the tiniest at the front.
To get started, replicate a hue, motif, or style from your bedroom decor in the cushion design. For ethereal-inspired bedrooms, think softly curved cushions with pom-pom details. For rustic cottagecore settings, Mongolian sheepskin cushions are the choice. For desert-inspired residences, go for rough-hewn cushions.
To avoid your bed looking overly busy and a little overwhelming, here is a convenient rule of thumb on how many cushions to use:
Single Bed: Place a single large cushion and one bolster. You can arrange the large cushion upright against the flat base pillow, followed by the smaller cushion on top.
Double Bed: Here, you have the space to place two large bolster cushions and a smaller square one. Arrange the large cushions against your pillows, followed by two small ones.
King-Size Bed: Here, you can use as many cushions as you like. A popular look is to use three larger pieces, followed by two square cushions and one bolster cushion.
Add a Bed Runner
A unique bed runner is a crucial finishing touch that adds style to a bed with little effort. This bed accessory, which was initially created to keep the quilt, bedspread, or duvets clean, may also help the bedroom add color, texture, and style.
Also, bed runners provide protection for your duvet and flat sheets, which can easily get dirty. Even though they aren't big enough to cover the entire bedding, placing them at the foot of the bed can have a big impact. Fitted sheets that have just been washed and dirty shoes or paws do not mix. You don't have to worry about overwashing bed runners because they are simple to maintain and add an extra layer of protection.
Bed runners come in a variety of hues and materials. Beige, ivory, cream, blue, brown, golden, green, yellow, red, pink, and white are all common colors. Choose neutral tones in your décor if you want to add subtlety. If you want to make a bold statement, go with dark, contrasting tones. Bed runners can be made of cotton, linen, satin, silk, velvet, and other materials. Choose a fabric that goes well with the present season.
After thinking about the look and feel you want your bedroom to have, choose whether the runner should fit in or stand out. With the help of this advice, you may select the right color and fabric.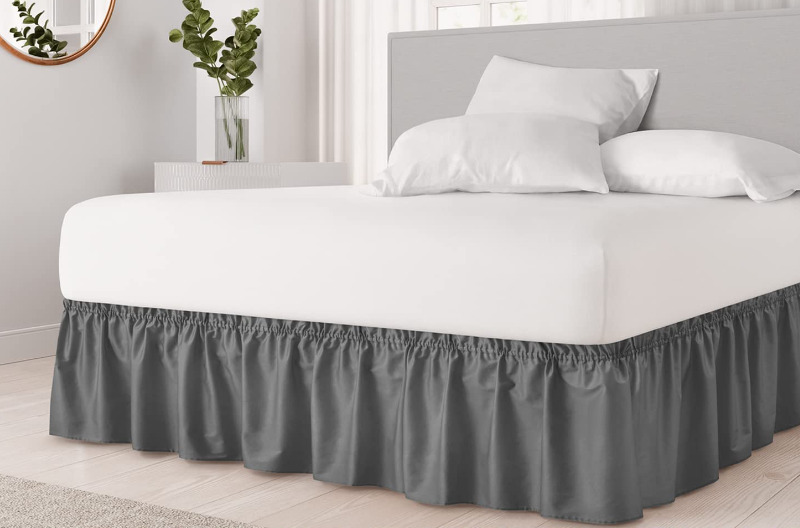 The style and feel of your space can be significantly upgraded by purchasing a runner and complementary pillow sets. Simply select a color and pattern that go well with the hues of your wall and duvet.
Finishing Touches
Get a sleep spray to promote restful sleep. Before you enter, liberally spray the space and your bed linens. On days when your sheets haven't been washed, linen sprays are a great method to refresh them.
Adorn your nightstands with lovely vases loaded with your favorite flower cuttings. Match the flower or branch cuts to the bedscape's color scheme.