How to Clean Upholstered Furniture to Keep Your Sofa Looking Spotless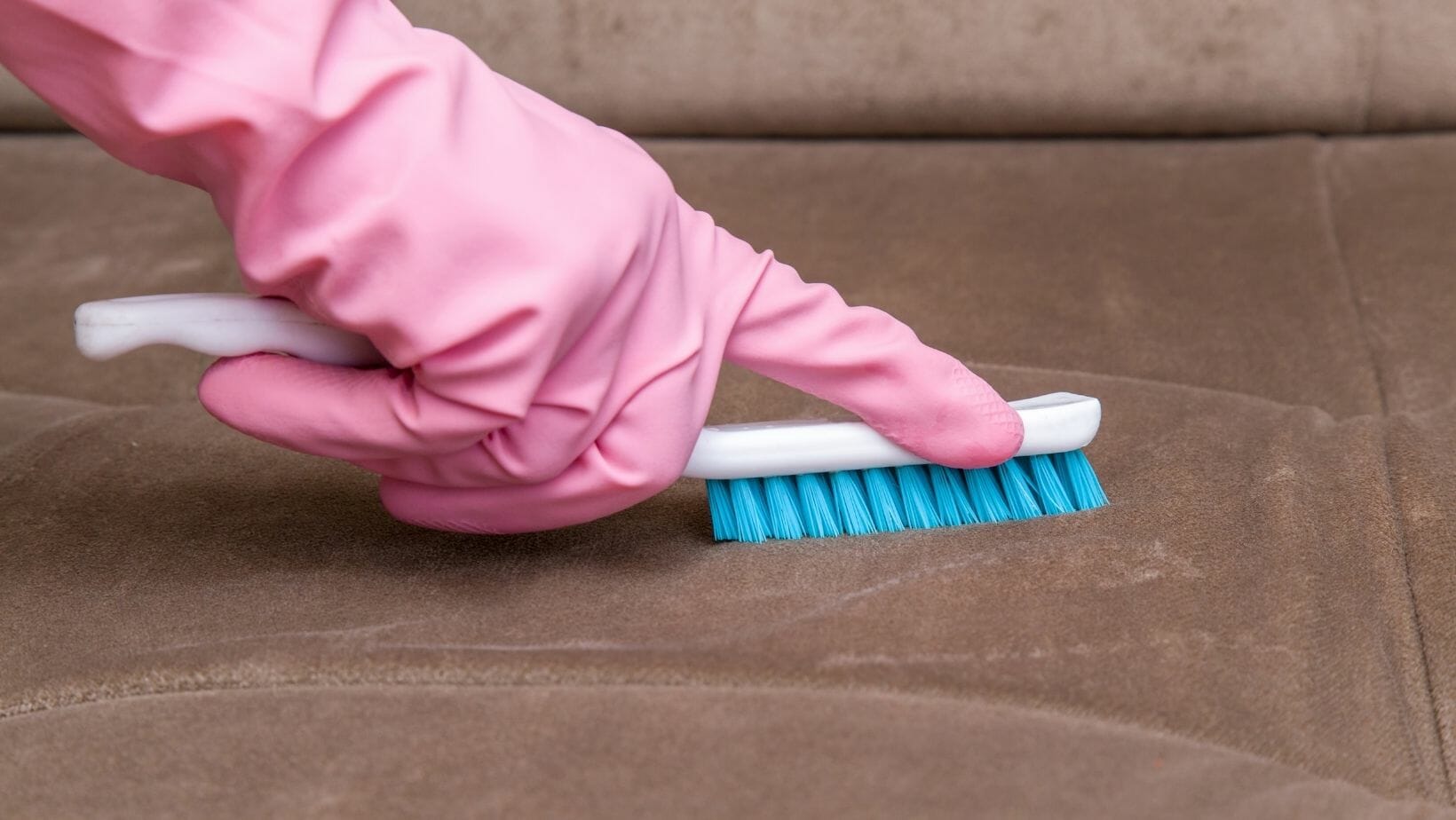 These upholstery cleaning tips will help you remove stains and prevent wear.
Your living spaces can see a lot of wear and tear on the upholstered furniture. Even if your family is extra cautious, accidents and spills, no matter how small, can happen. It is not necessary to ban pets and food from your living room in order to avoid staining upholstered furniture.
 It is enough to be able to recognize the signs and what to do if they occur. You can manage spills, stains, and other mishaps easily if you are quick and thorough with your upholstery cleaning. These tips will help you keep your sofas and chairs clean and beautiful for many years.
Firstly though, sometimes, if you have stained or irreversibly damaged furniture upholstery, it may be easier and also less costly to have the furniture upholstery repaired, or reupholstered. This is especially the case for antiques or furniture that is expensive. Your local business may have the right solution for your project.
Vacuum Upholstered Furniture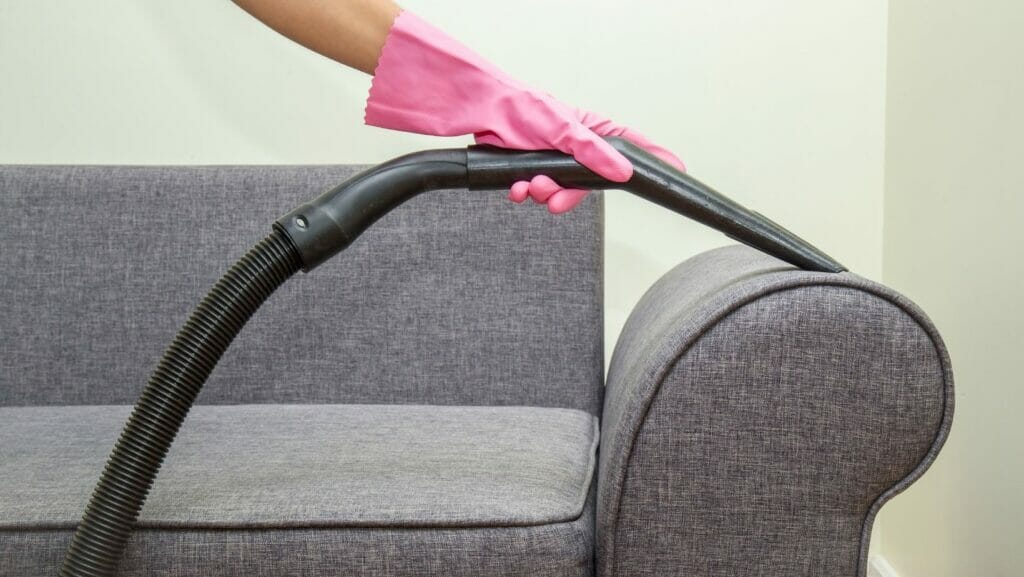 The number one tip for DIY upholstery cleaning is to vacuum often. Dirt can not only ruin the furniture's appearance but also cause damage to upholstery fibers. To remove dirt and debris, use a dry, clean upholstery attachment or any stiff-bristle toothbrush. The crevice tool is useful for reaching hard-to-reach places.
Use Baby Wipes to Clean Furniture
You can use baby wipes to clean upholstery quickly and easily. However, you need to test them first on a small area so that they don't damage it. These wipes are great for upholstery made of leather, cotton, or polyester.
They contain a mild mixture of soap and water that is very moisturizing. A travel pack can be kept in your living room to quickly clean up any spillages. You can also use baby wipes to clean rugs. You can quickly remove coffee drips or other spillages by using baby wipes.
Clean Upholstery According to Codes
For the best method to clean upholstered furniture, refer to the manufacturer's instructions and code. Water is allowed when the letter W stands for water. Follow the manufacturer's instructions to remove the cushion covers. 
S means to skip the water and instead use a solvent that is not water-based, such as alcohol. It should be sprayed lightly and then blotted with a white cloth or sponge. S/W means that you are okay using solvents or water. "X" signifies that you can't use either solvents or water.
Protect Upholstered Furniture from Stains
You can apply a fabric protector to your furniture if it doesn't come with one. Ask the manufacturer how long the treatment will last if it has been done.
Melissa Homer, MaidPro's chief cleaning officer, says that many of the available treatments must be applied every few years again in order to maintain their stain-fighting power. She says that furniture's life expectancy can be maximized by maintaining its cleanliness.
Take Due Care of Your Upholstered Furniture
Even if you have to deal with a set-in stain, don't scrub upholstery furniture. You could damage the fabric or grind the stain into the fibers by rubbing. It is better to let the stain removal agent sink in, set, and then gently blot it away.
Instead of using a coarse fabric or a bristled toothbrush, use a microfiber cloth to blot. To loosen stiff fibers after drying and cleaning, you can use a soft brush.
Reduce Water Consumption
Ron Holt, chief executive officer of Two Maids cleaning company, says that many people believe that more moisture is better. This is not always the issue. You can try a spot-removal product that is water-free and specially formulated.
Most stains can be removed with inexpensive upholstery sprays. Holt suggests that you use a water-based method sparingly if you decide to move to upholstery sprays.
Get Rid of Pet Hair From Upholstered Furniture
These are some tips to clean upholstered furniture if your pets love to snuggle up with you. Leslie Reichert, Green Cleaning Coach, suggests that you use rubber gloves to remove pet hairs from the furniture. She says that the gloves create static which pulls hair to the edges of the furniture, where it can be easily vacuumed off.
A DIY static spray can be made by adding water to a little bit of fabric softener. Spray the solution onto the furniture, then wipe it off with a towel. You can also use furniture brushes or pet-friendly hand vacuums to remove fur from upholstery.
Clean Throw Pillows and Blankets
When cleaning your upholstered furniture, don't forget about your throw blankets or throw pillows. It's best to use the gentle cycle on cold when washing your clothes in a washer. Pillow covers that are removable can be thrown in the washer inside-out.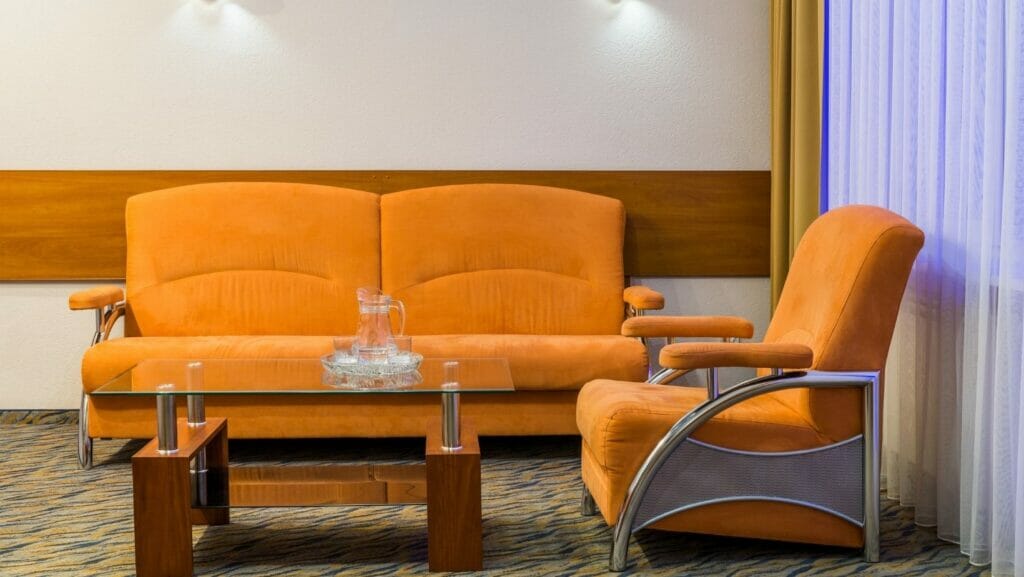 Pillows that are not removable should be dried thoroughly. Mold can develop from inner dampness. If you aren't sure if your pillows can be washed, spray them with some essential oil-infused water, and then tumble them in the dryer with a few tennis balls.
DIY Spot Removers to Remove Upholstery Stains
You can remove a spot faster if you act quickly. You might be able just to blot the spot with a microfiber towel if you notice it immediately. There are many DIY upholstery cleaning techniques that you can use if water is not harmful to your upholstery. To reduce the chance of stain spreading, vacuum the area first. These are some tips to get stains out of upholstered furniture.
Use club soda to remove general upholstery stains. Use a clean, dry cloth to apply the club soda. You can also use a little vinegar, which should be left to cool for around 15 minutes before you rinse it off with clear water. Or, you can use mild dish soap and water.

Oil stains or grease:

 Salt it, then let it sit for a while, then use soap and water to clean. You can also use rubbing alcohol to replace salt.

Coffee stains:

 Use a mixture of water and vinegar, along with some dish detergent, to clean the coffee stains.

Crayon stains:

 Use a little bit of non-gel toothpaste and then rinse with clean water.

Bloodstains: 

 Blot first with hydrogen peroxide and then water.

Red wine staining:

 Add salt. Blot the area with hydrogen peroxide and lemon juice, and then rinse with water.