Helpful Tips For Bathroom Remodelling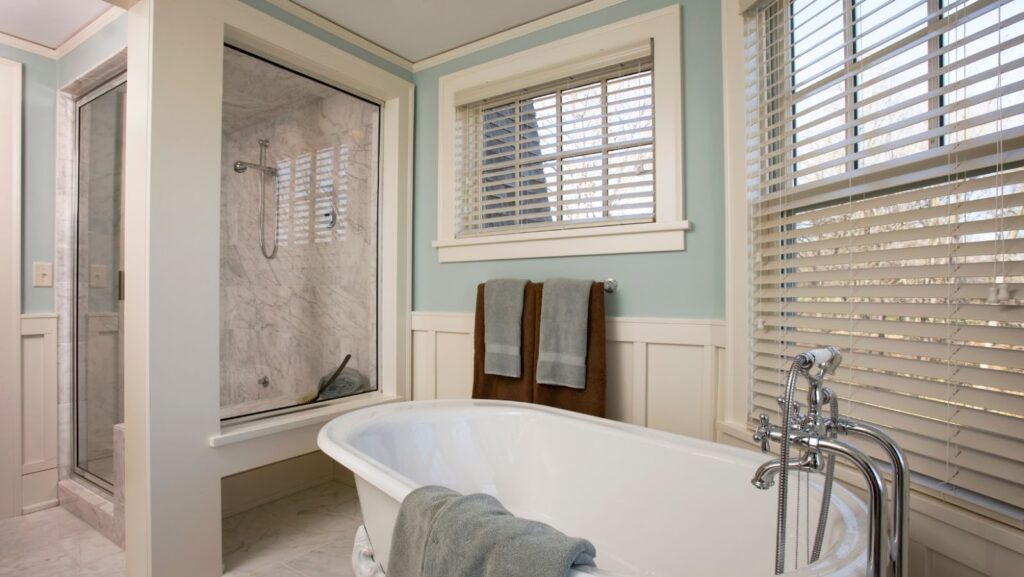 Bathroom remodeling ideas can leave us yearning for designs that seem expensive and out of our price range. It should go without saying that remodeling a bathroom is a significant undertaking that costs money. Additionally, it may appear challenging if you're working with a small or oddly shaped bathroom, one with unusual plumbing that is even visible, little natural light, etc.
But not every bathroom remodel contractor calls for you to spend all your money or tear down any fixtures or, for that matter, walls.  Additionally, you can redesign a bathroom on a tight budget while getting the same wonderful results. Use these suggestions to make your bathroom remodel more appealing while maintaining a quick, efficient, and cost-effective process.
Prepare a Design, Spending Plan, and Timetable in Advance
Any home renovation undertaking must have a sound plan and budget in place. It provides you and your laborer with a framework to work within and helps you better grasp the project's overall cost.
Without a plan, it is simple to overspend on purchases and fail to recognize the project's total cost. Although unexpected events can cause budget overspending, if you have a budget, you can easily track all the expenses, even if some areas do.
Consider the Plumbing
A significant bathroom remodel may be the ideal opportunity to upgrade the plumbing. Determine whether you must relocate the toilet or other plumbing items.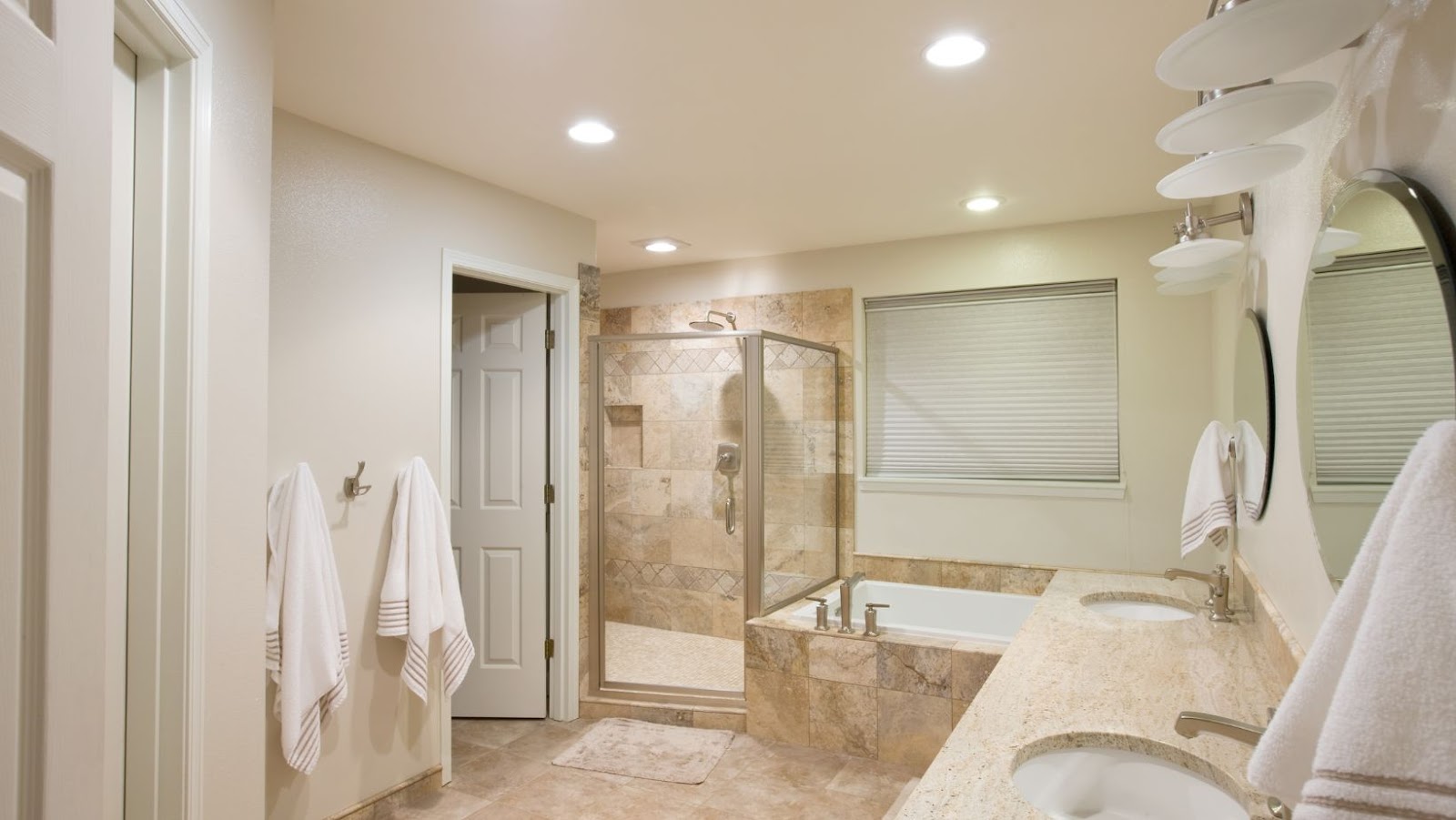 Planning is key to ensuring that bathroom plumbing renovations complement the design. Engaging a professional plumbing service is best to determine what's ideal. Some of the plumbing considerations to keep in mind include the following:
Conceal plumbing lines if they are visible.
Enlarge the drain size if it clogs often.
Install a shower kit.
Upgrade other plumbing fixtures like the shower head, sink, bathtub, etc., if they are outdated.
Upgrade What you Have
Updating some of the bathroom's hardware and furniture can make a difference if you're on a limited budget. You can upgrade handles, taps, lighting, drains, towel racks, and toilet paper holders to update and modernize a space rapidly. Many cheap and reasonably priced plumbing components are contemporary and will give a fresh look available.
Coat the Space with Paint
A new coat of paint can greatly enhance a room's appearance and radiance. This is affordable if you cannot upgrade the entire bathroom simultaneously. Painting the walls will assist the room's potential to shine through by removing wear and tear and scuffs. Even painting tiles will help them look more modern until you are ready to renovate the entire bathroom.
Bathroom Lighting is Essential
In most bathrooms, lighting is typically very dim and concentrated exclusively in one place—from a ceiling fixture. This is unsuitable in a location where people must use their vision to examine their faces and hair.
Consider installing sconces or, at the very least, additional illumination over the bathroom mirror. But blinding light is not always desirable. A dimmer switch is a cheap and simple gadget that can improve the ambiance in your bathroom, and it is especially ideal for late-night soothing baths.
Increase the Mirrors in the Bathroom
Most people only consider using bathroom mirrors to check their hair or makeup when they think about bathrooms. However, it's also crucial to consider mirrors in bathrooms as decorative accents that optically enlarge and brighten the space.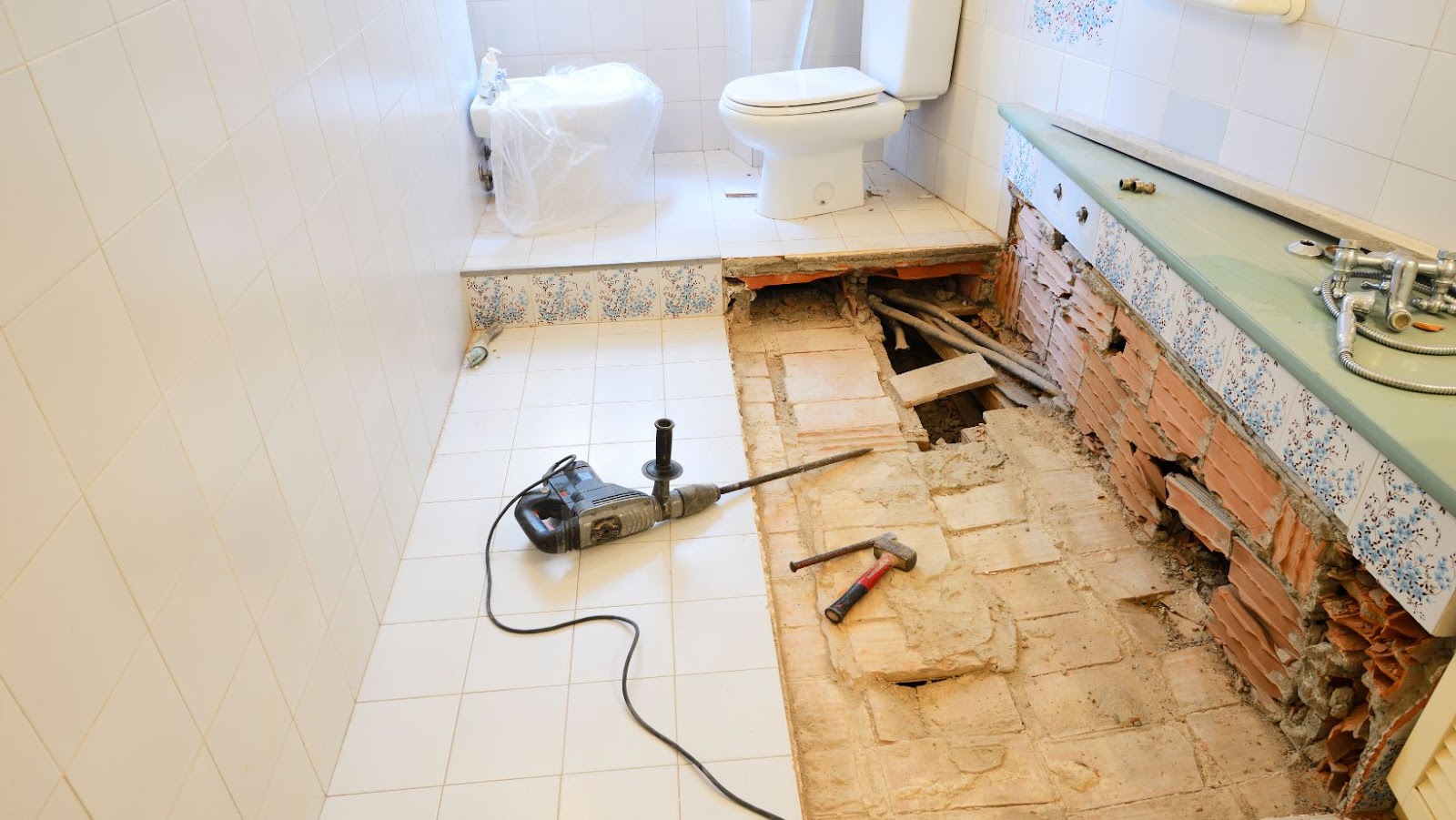 Use large-format, wall-length mirrors in bathrooms with limited space to enhance the space. Allowing enough room behind mirrors to allow airflow and prevent mold growth is essential.
Create More Places for Hanging Things
The simplest technique to increase surface area in a bathroom without actually installing a countertop is with hooks. Towels, bathrobes, and clothing can all be hung on hooks. Set up hooks inside the door, the side of the cabinets, or empty walls.
Add More Sustainability
Greener, water-saving technologies will assist in making your home more efficient by saving water and money if you want to continue saving after updating your bathroom. You may make long-term water, financial, and environmental savings with low-flow showerheads, toilets, and sinks. It can also raise your EPC rating, which buyers consider when considering a property purchase.
The Takeaway
With a good plan and budget, remodeling your bathroom can be a smooth and exciting venture.