Did You Know These Benefits of Installing Security Lighting at Your Property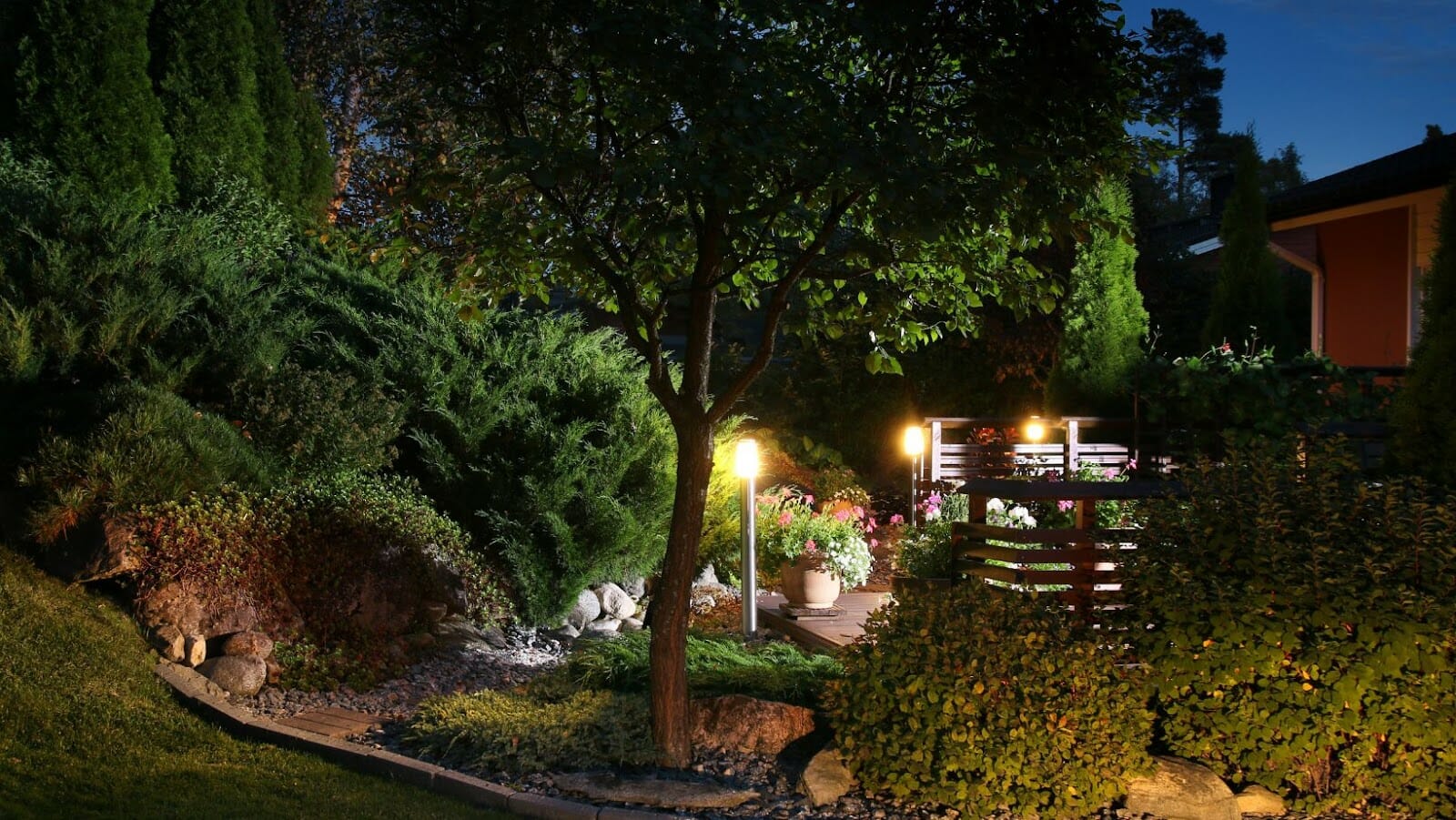 Outdoor lighting, like floodlights, enhances a property's charm and depth but is also an essential component of a well-functioning home security system. Outdoor security lights deter would-be intruders from approaching your house by raising the likelihood of being detected. The finest lighting design allows for physical detection and face recognition, reduces hiding places, and boosts your sense of security.
Lighting is a frequently disregarded security precaution, but it is also crucial for other security features such as human patrols or CCTV. However, there are times when putting illumination incorrectly or in the wrong area may aid invaders.
If you've been thinking about putting security lights on the exterior of your house or business, there are several options available to you that provide a number of benefits to both home and business owners. To select the ideal outdoor flood lights and more, it's important to examine the design of your property, your unique demands and, obviously, your budget. If you're still feeling a little uncertain, this quick guide will explain everything about security lights, including the many types, and the benefits you can expect after installing them.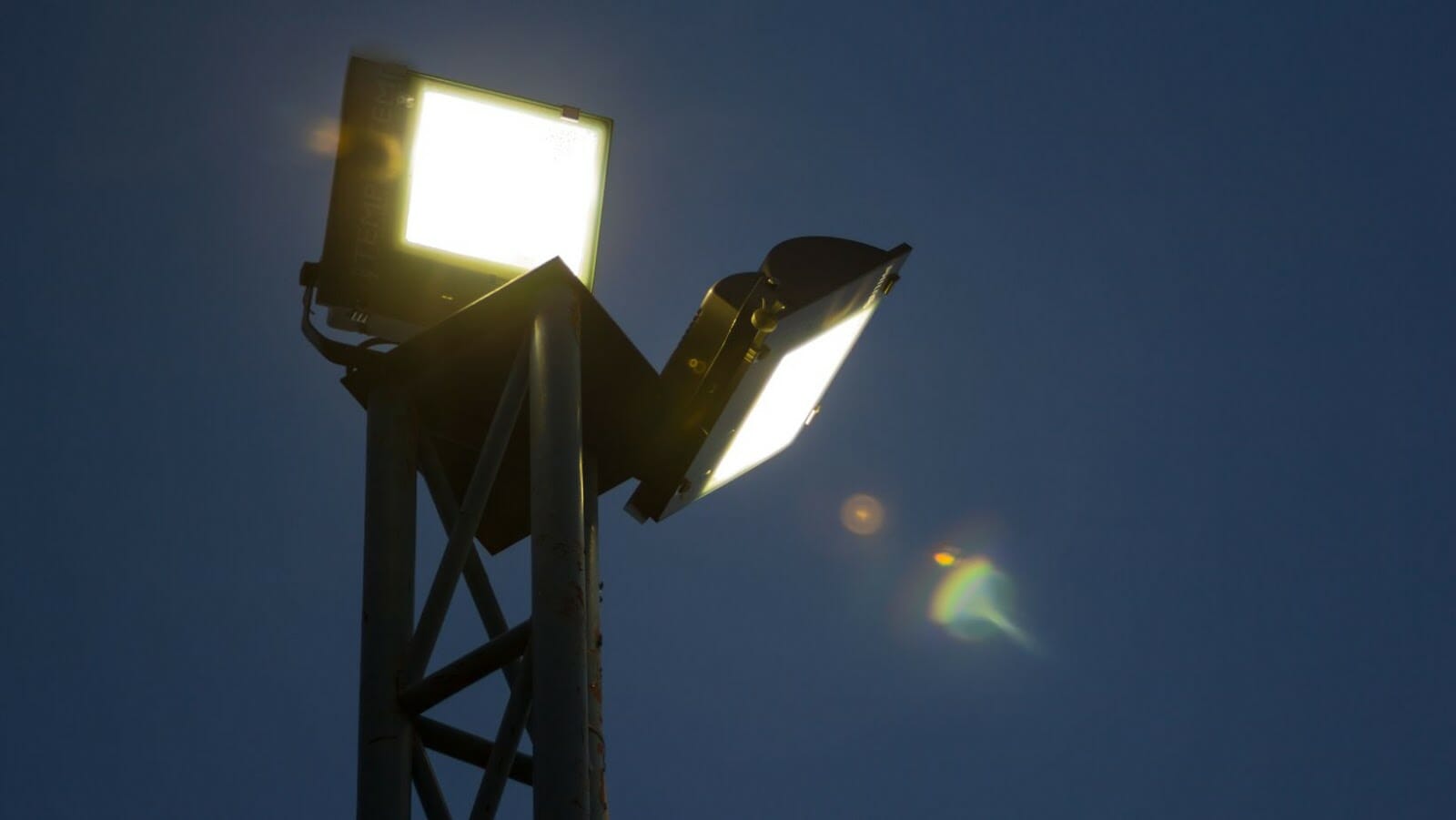 Which Type of Security Light Is Best for You?
Lighting up There are many different types of outdoor security lights. One type may be a better option for you, or you may find that there's a combination of lights you should be using.
Consider Outdoor Flood Lights to Brighten Things Up
Outdoor flood lights provide a wide cone of illumination and are suitable for lighting vast areas. These adaptable fixtures are typically available with one, two or three adjustable heads for proper lighting.
Flood lights are best used for both residential and commercial applications. For instance, they can be mounted in all outdoor areas such as driveways, back gardens, entertainment spaces, entrances, nooks, decks, cargo areas, balconies, porches, ponds, and the exterior of warehouses. You'll find varieties of outdoor flood lights available with incandescent, halogen, fluorescent, metal halide and HPS bulbs. You can also find outdoor LED flood lights for a real energy efficient option.
Light Up Your Garden With Landscape Path Lighting
Landscape path lights are great for illuminating commonly used routes and pathways in a safe manner. The light fixtures may also be used to illuminate trees and other architectural features surrounding your property to create a beautiful night time scene.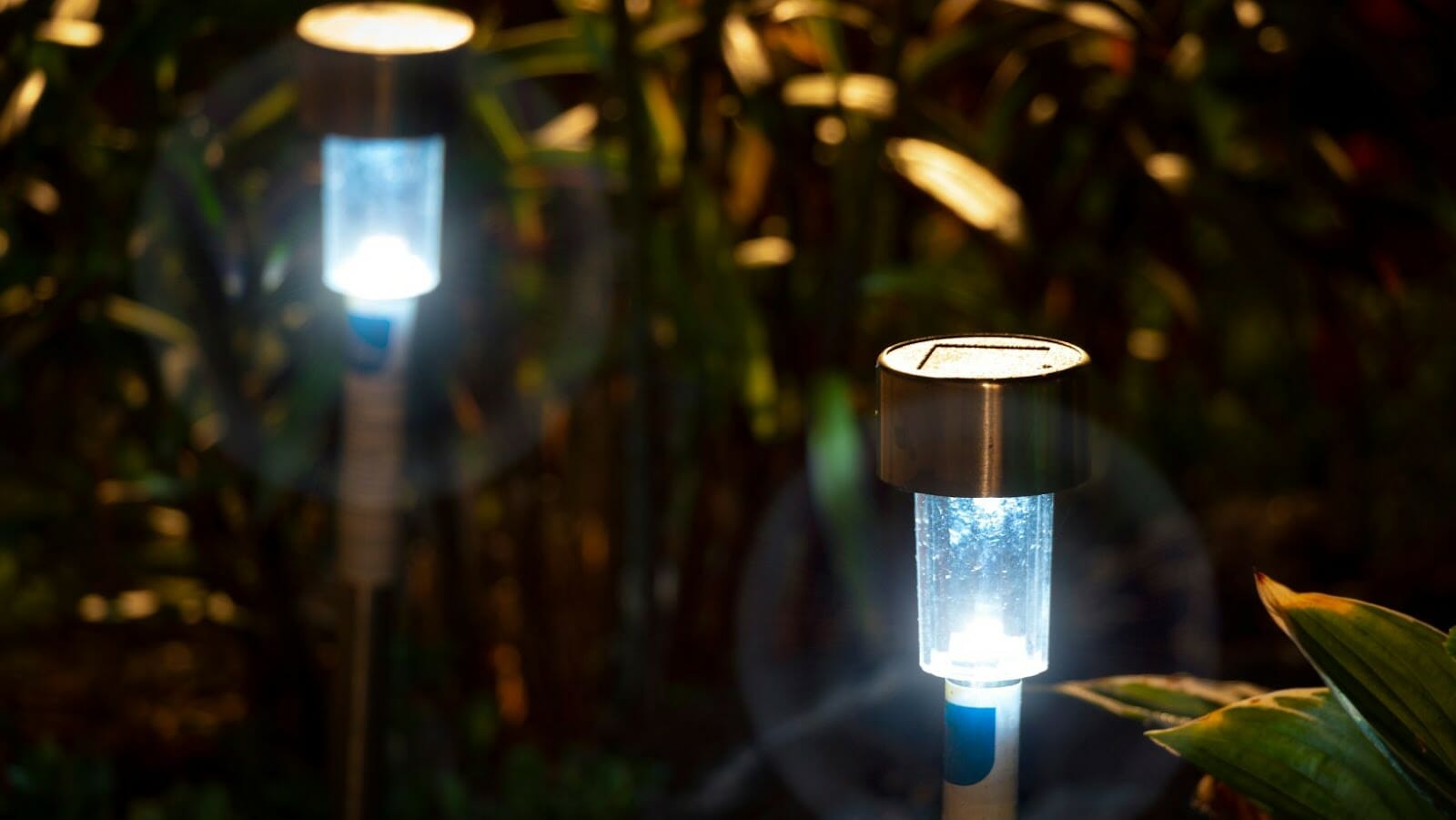 Landscape path lights are suitable for both residential and commercial applications. These lights may be installed on and around decks, the ground, trees, plants, flower beds, pathways, steps, trails, and walks. You'll find options with incandescent, fluorescent, metal halide or HPS bulbs.
Make Your Entrance Easy to See With Roadway Lighting
Roadway light fixtures are appropriate for general lighting and home recognition. They offer ambient lighting to greet visitors to your property. These lights are ideal for residential, commercial, parking, and storage applications. These are typically installed near roadways, parking lots, loading docks, and intersections.
Try Surface-Mounted Lighting for a Handy All-Rounder Security Light
Surface-mounted outdoor lights are appropriate for primary, accent and ornamental lighting on the exterior of the building. These lights are ideally suited for residential and industrial uses, and they may be mounted to illuminate the entrance and perimeter of a company or facility. These lights typically use incandescent, fluorescent, HPS, and metal halide lighting bulbs.
 Light Up the Action With Motion-Activated Sensor Lights
Have you ever wondered "Are motion-activated LED security lights any good"? Well, the answer is a big yes!
When the PIR (passive infrared) sensor senses movement, motion-triggered security lights turn on. This is extremely useful for security purposes, but it is also helpful for anybody entering doors or utilising walkways after nightfall to see their way without wasting energy on full-time lighting. Good-quality sensor lights may be adjusted so you can choose the range from which the light is triggered and how dark it must be before it begins to operate.
What Are the Advantages of Installing Security Lights?
Protect Your House or Business With the Right Lighting
Burglaries are a sad part of everyday life, irrespective of where you reside. Security lighting may be put in any section of your house or business, but it is best used to illuminate dark, secluded corners and places that are obscured by shadows. Robbers find it far more challenging to break into well-lit properties because they are more likely to be spotted by occupants, neighbours, and passers-by. Lighting also makes it much easier for nearby surveillance cameras to notice and plainly identify would-be criminals. A robust security lighting system, without a doubt, minimises the likelihood of a break-in.
Security lights can also help you save money on your insurance as they reduce the likelihood of a break-in. It's worth discussing with your insurance provider about adding security lights since it might lower your monthly costs.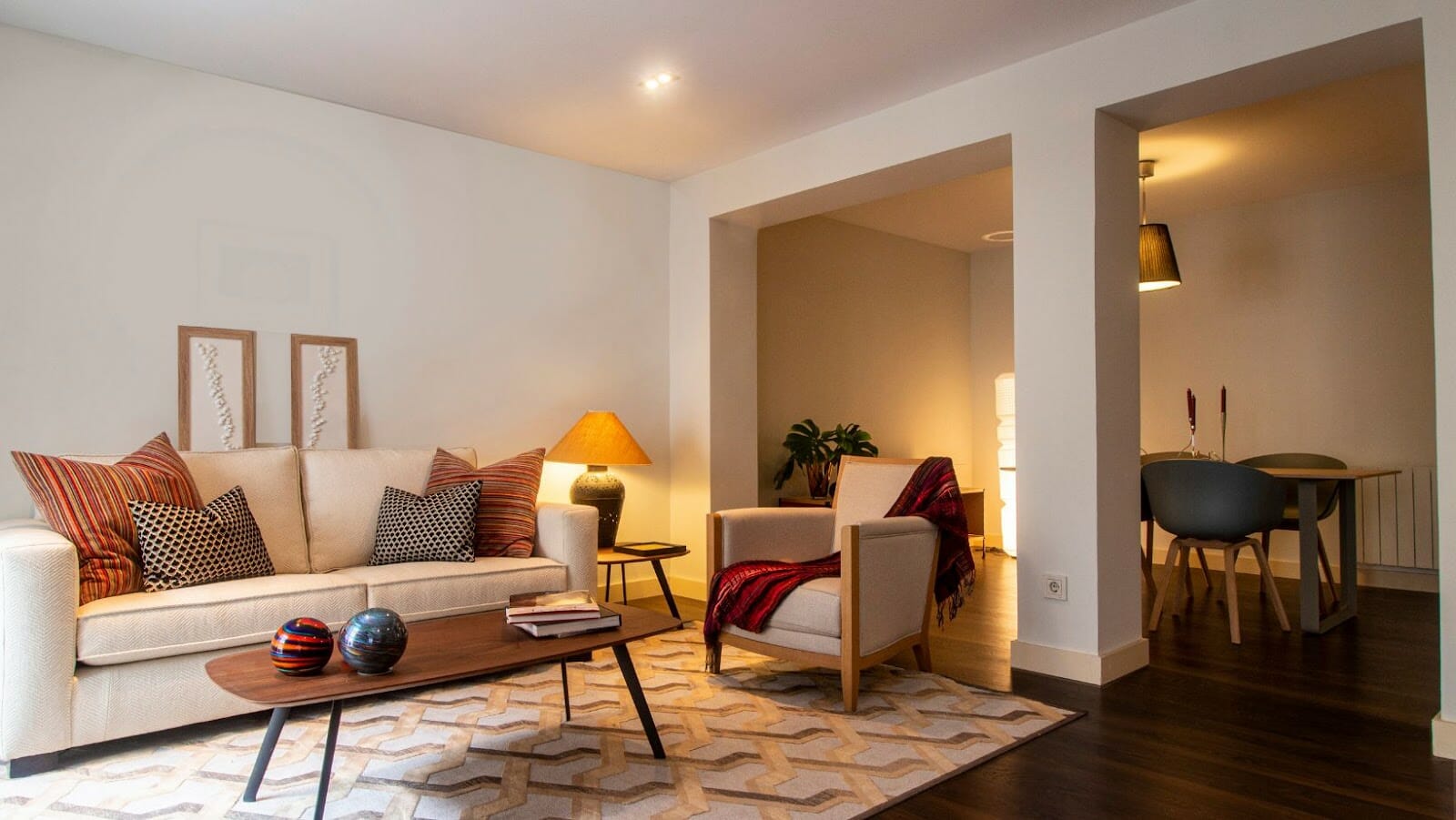 Increase the Value of Your Home With Security Lights
Security lighting is an excellent investment that will undoubtedly increase the value of your property if you plan to sell. Before putting an offer on a home, many homebuyers carefully examine the security systems. As explained above, outdoor floodlights, path lighting and motion sensors are all examples of security lighting.
With a little research and advice from pros, you'll be able to choose a system that works well and complements your house's overall layout and aesthetic.
Help Prevent Accidents & Falls With Clear Illumination
If you return home from work after dark, your security lighting system will allow you to enter securely without tripping or falling. Plus, you won't have to struggle around with your wallet and keys in the dark! Outdoor flood lighting makes life simpler for anyone with limited eyesight, as well as new families with little children, ensuring you can enjoy and visually assess your property easily at night.
As outdoor security lights, like outdoor LED flood lights, can help prevent accidents, they are also beneficial for insurance reasons. When coming or leaving the property in the dark, visitors are much less likely to trip and fall on paths or in parking areas. Therefore, businesses must also establish well-lit outside spaces for staff and delivery drivers who work late in the evening. Adequate security lights assist in keeping everyone safe in many ways!
Tips to Get the Most Out Of Your New Security Lighting
Choose Specially Designed Outdoor Security & Flood Lights
When searching for outdoor security lights, look for lighting that has been tested and approved for moist or damp environments. These lights have weatherproofed designs and coatings that can handle being outside, like including humidity and rain. Otherwise, they may quickly fail, and you will have wasted your money.
Purchase White Bulbs for Improved Visibility
Bright white or clean light is the approach to take when it comes to security lighting. We recommend avoiding the brightly coloured outdoor flood lights that are frequently utilised as decorations. Although they are visually appealing, rich colours of greens, reds and blues will not illuminate your outdoor space. If you use green outside lighting, for instance, it may distort the elements in your yard, concealing hazards.
Get the Appropriate Number of Lights at the Appropriate Brightness
When designing your security lighting system, it is usually preferable to have several low-lighting fixtures rather than one high-lighting fixture. The reason for this is that shadows are the enemies of security systems. Why? Simply because they conceal unwelcome intruders. As a result, you should avoid casting any shadows around your property at night. Adding extra light fittings (even those with low lumen counts) helps you to brighten more of your property, removing shadows and possible 'hideout' areas for thieves.
If you're using sensor lights, don't forget to look into how long your security light should stay on for. This may depend on the size of the area the light is illuminating, how often you will be checking and noticing that the light is on, and if you have any other security systems in place (like cameras) that require the light. Ideally, you want the light to be on long enough for you to clearly notice it has been triggered and record any movement. However, you may not want it to stay on all night if the light also illuminates other properties to avoid potential disputes with neighbours.
Strategically Place Your Security Lights for Maximum Effect
When deciding where to install your security lights, use logic and common sense. The primary portions of your property's exterior should all be well-lit. These regions include your entrance door, garden walkways, patio staircases, swimming pool and driveway.
But don't overlook your yard either! This is because burglars are significantly more likely to try to break into a property from the back rather than the front. Therefore, ensure that your garden is well-lit and easy to check from your home. The same may be said for any hidden entries or paths. Place your security lights at a high angle, such as on the roof, so that the light is directed downward, lighting a larger area, and eliminating shadows.
Keep Maintaining Your Security Lights to Stay Safe
What value is an outstanding security light system if it does not function properly? Inspect your fittings and lights regularly to ensure they are all operating correctly. Remember, a burned-out light bulb is of no use! As part of this inspection, make sure to clean your light fittings on a regular basis to keep them free of dirt and mud, which can impair their effectiveness. Set up a routine for your maintenance inspections so that you can examine your lights on a regular basis and determine when they need to be upgraded, fixed, or cleaned.
Where Can You Find Quality Security Lights, From Outdoor Floodlights to Sensor Lights?
There is little doubt that installing outdoor security lights is one of the most effective means of securing a property. This can help protect your business, employees, home, possessions, and family.
If you need exterior security lighting for better visibility at night, enhanced safety, lower insurance rate or to deter thieves, find at the online shops. They have a wide range of security lights to meet everyone's demands, and their experts are always available to answer all your concerns and assist you in creating your ideal security lighting system.