Decorating on a Shoestring Budget – Tips to Consider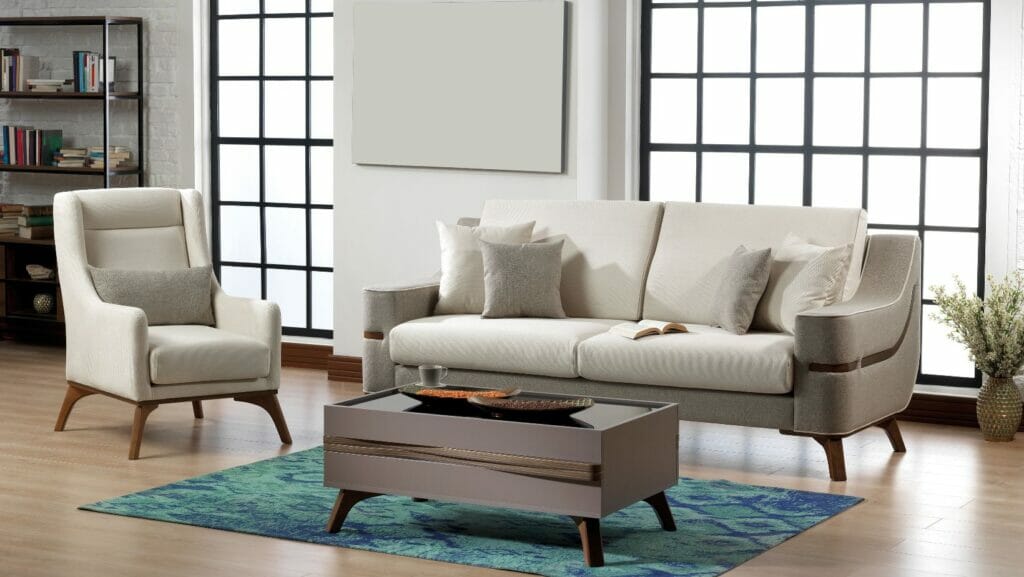 Every now and then, a home needs a bit of refreshment, which is not about tearing down walls but merely breathing new life into an old space.
Home decorating can be a fun and exciting experience, but how about budget? It may not be that fun. Well, learn that you can embellish your house without breaking the bank – if you consider some aspects, you will get a chic and unique look for less. With a bit of creativity and a well-developed plan in mind, you can have impressive results in a trice.
For an inexpensive yet fabulous makeover, follow these practical tips:
Add Color
A coat of fresh paint may be just what your home needs at this very moment. You can repaint anything you think needs a little transformation, from walls and furniture to window frames. Choose a color that best compliments your home, depending on your taste and needs. Vibrant colors, in general, add more drama to an old or inexpressive space, but you need to be careful when choosing such shades because you either hit the jackpot or turn your home into a circus.
Pay special attention to the different colors that make great combinations together. Such examples include soft pink and turquoise, cream and aqua, navy blue and white, brown and green, etc. Or, if you want to remain neutral, pastels are an excellent choice that offers elegance even to the most boring home.
Use Soft Furnishing as Décor Accents
Soft furnishings may not be that popular (yet), but they are definitely one of the best and most inexpensive ways to enhance the mood and interior of your living space. Such items include curtains, chair coverings, table linens, bedspreads, and cushions. These are usually affordable pieces found in various home décor stores and online, so you do not have to worry about finding the perfect articles: you have plenty of options!
Although they seem trivial, there are diverse ways to combine them so that you can achieve a worth-photographing look. For example, if you have an L-shaped sofa, you cannot use any cushions; rectangular and square cushions in different sizes lead to that desired effect.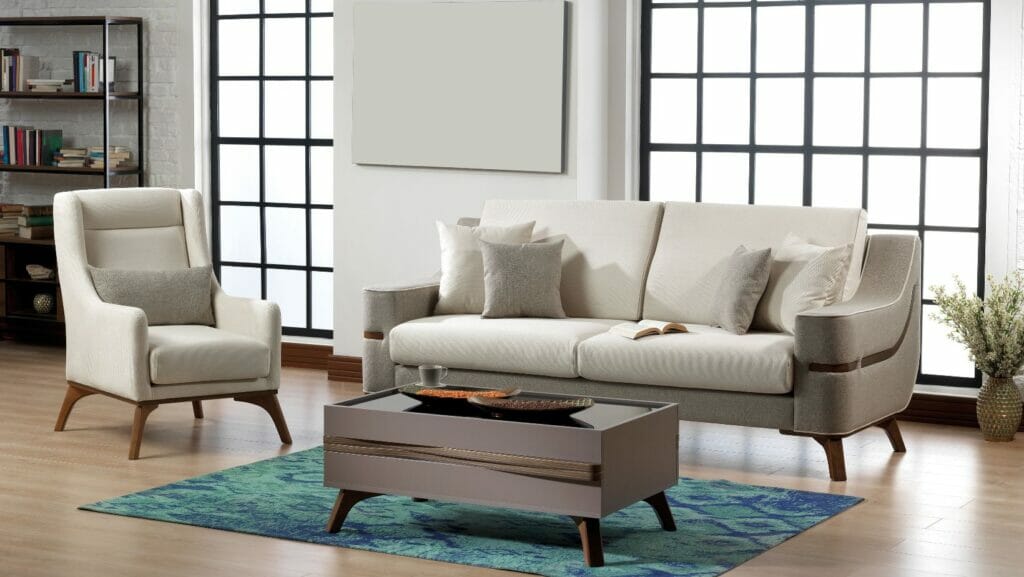 Introduce Artwork
Art does not have to be expensive to be breathtaking and turn heads – there are thousands of art pieces at affordable prices that can be found either online or at home décor stores, so if you do not have one yet, start your search. Also, it would be cheaper if you made your own artwork. You do not have to be an expert to do that but just a bit creative.
You can print a high-resolution image on a canvas and choose a sleek metal frame for extra elegance. High-resolution photos can be found on sites like Unsplash or Pexels, and trust us; you have plenty of choices.
Or, if you want to obtain a dramatic ambiance, you could opt for accent cushions in various themes that can also play the role of a piece of art. With a vibrant wallpaper and a few artwork items, your home will be transformed from an oldie into a goldie.
Purchase Quality Furniture
You might be wondering what quality furniture has to do with a tight budget? Well, nothing, but buying high-quality furniture is a long-term investment, which means you do not have to change furniture every couple of years. This way, you invest now and save later. You should never compromise on furniture quality because this is the heart of your home. Without furniture, a house would be empty, and it would be blank with cheap pieces.
Wood is one of the most qualitative materials you can choose for your furniture, but there are other viable options, such as stainless steel or medium-density fiberboard (MDF), depending on what you want your rooms to express.
To purchase quality furniture at a reasonable price, we recommend waiting for sales to catch those wanted pieces at a discounted price. If this is not possible, there is always the variant of taking out a loan. There are many lenders in Canada, so you should not encounter problems when looking for one.
However, be careful when choosing your lender and always ask for details about rates, down payment requirements, loan terms, related fees, and mortgage insurance to know beforehand what to expect and how to prepare for repayment.
If your furniture is in good condition, you do not even need to replace it. Maybe a little rearrangement is all you need to breathe new life into your living space. Consider taking photos of your home's rooms to look at them in a new light or asking someone to scrutinize the house and tell what changes could lighten your space.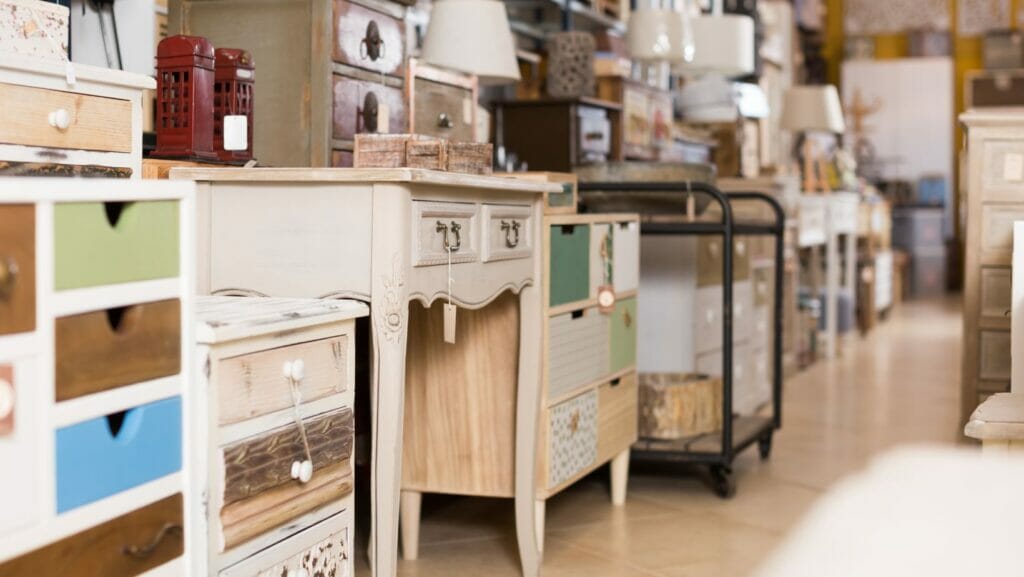 Splurge on The Fixtures You Use The Most
Furniture, sofas, and beds are some of the most used in a house, but how about soft furnishings, tables, and chairs? They are, without any doubt, significant accents, but you can find unique inexpensive pieces of this kind. Instead, a cheap sofa would look old in a few years. Furniture would degrade, especially if we talk about kitchen cabinets, given that you use them on a daily basis.
Certain materials can also help you make savings – instead of buying a wool rug for a large area, consider choosing materials like sisal or grasscloth. These make for a great rustic look and are durable enough to keep for many years. Natural-fiber rugs are a low-cost method of embellishing your home, and the good news is that you can find them at almost any home décor store, be it land-based or online.
Accessorize
Accessorizing is the best way to tell your story through the space you live in. Never underestimate the power of accessories – a wall mirror can transform your living room into a regal chamber.
In an equal manner, plants make for natural decorative pieces and are always looking fresh in a well-lit room. Pieces like coffee table books, flower vases, and ceramic coasters can also make a huge difference. However, do not go too far with these decorative items – invest in a few impactful pieces to be the centerpieces of a room.