Home Improvement Ideas To Tackle In 2022
After spending much more time indoors over the past few pandemic years, you may have started to notice the little things about your house that could do with a touch-up. It might be something minuscule like cleaning the front porch, or it could be something on a larger scale like remodeling your old bathroom.
Whatever you want to improve, this year is the year to do it! So, here are the top home improvement ideas you can tackle in 2022 and give yourself the home of your dreams.
Warm Up Your Home
Your heating system might be something that you haven't really thought much about, and you simply use what you've got on a daily basis. However, upgrading your heating is a lot simpler than you think. Radiators are super common, but they're also really easy to replace. Why not go for vertical radiators instead of the plain, old white ones that you've got.
These can really bring a touch of style to a room and heat the room from top to bottom. You could even go for a designer radiator if you want to add some luxury to your home. Designer radiators come in all different shapes, sizes, and colors, so no matter what your theme is, you'll be sure to find something!
Landscape The Front
The outside of your house is just as important as the inside as it's on display for the whole world to see. Why not stand out the front and take a picture of it. This way, you can look at it objectively, almost like a stranger walking by, and see what improvements you could make. Something as simple as adding a row of shrubs could really brighten up the whole area, or you could go even bigger and change to some patterned paving.
Giving the house a new lick of paint can also work wonders and help your home feel brand new again. Adding flowers to the front of your house not only adds color to the front but also extends your garden in a way as you'll find yourself pottering about watering the plants there as well. The front of your house is yours to decorate as you please, so don't forget about it!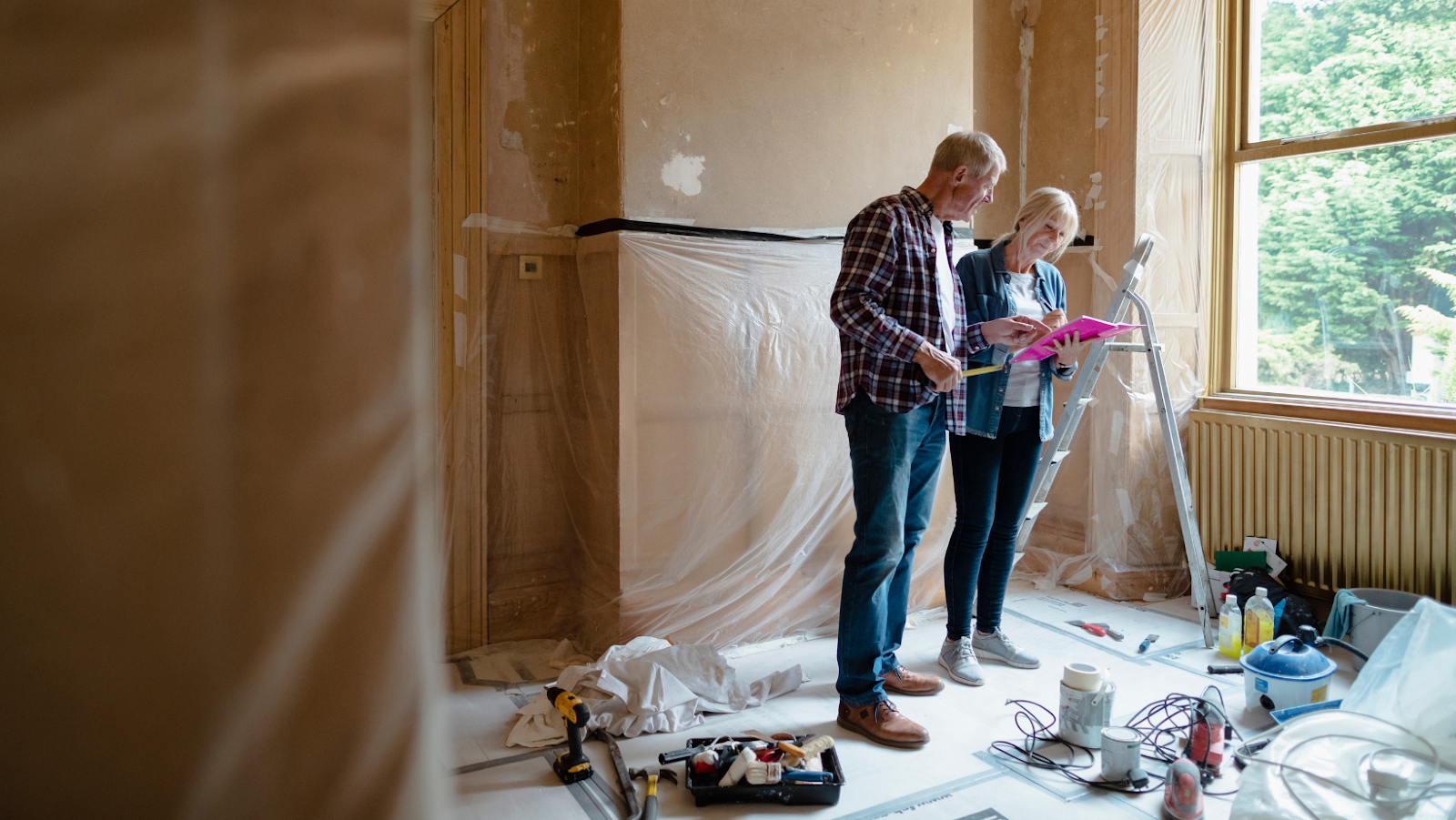 Transform Your Spare Room
If you've got a spare room, then why not give it a revamp. Chances are, the room is left untouched most of the time, so try turning it into something useful. Otherwise, you've got a whole room in your house that you're not utilizing. If it's needed as a guest room, then give it the makeover it deserves.
Update the furniture and add a small kitchen area so that your guests can feel right at home. If you're stumped on what to turn the room into, think about what hobbies you have. If you love to paint, turn it into an art studio or if you love reading, create your own cozy little library. The possibilities are endless, so transform the room into a great addition to your home.
Fix Draughts
Draughts can be a real nuisance, and they can come from lots of different places, but the main culprits are the windows and doors. On the next blustery day, turn off the TV, shut all the windows and doors, and just listen. See if you can hear any draughts coming in and walk around your home and check if you can feel any cold air coming in. You could invest in some door draught excluders to try and help, or you could replace the door completely.
If you can feel cold air coming in from a closed window, then see if you can spot any cracks in or around it. It can sometimes be the sealant that's started to come away, and this can easily be redone at home. If there's a crack in the window, you'll need to contact the professionals to come and fix it. But in the meantime, you can actually tape bubble wrap over it as it works amazingly well at helping keep the cold out.
Fixing the draughts in your home will not only keep you warmer in 2022, but it will also reduce your energy bills!
Upgrade Your Flooring
If you've had the same tired, worn-down carpet since you first moved in, then it's probably time to upgrade it. You could go for something completely different, like hardwood flooring, to really transform your home.
Alternatively, if you prefer carpet, you could try out a DIY carpet cleaning yourself. There are lots of useful tutorials online about how to clean your carpets, and it's a lot more than just hoovering them on a daily basis. Changing up your flooring can help your whole house feel refreshed, so why not take a look at what's beneath your feet this year and see what could be improved.
Refresh Your Walls
The walls of your home are one of the easiest things to improve, and sometimes the smallest changes can make the biggest difference. You could simply hand a few decorative pieces of art onto your blank walls to add a pop of color.
Or, if you want to go big and bold, try creating a gallery wall and plaster it with lots of unique pictures. If you prefer a more minimalist approach, why not paint them a new color instead. This can really make a difference, and you don't have to change your furniture either.
Simply take a look at the color palette of the room and see what other colors would match what you have. This way, you can change the walls but leave everything else intact.
Brighten Up Your Home
If you really want to brighten up your home, then sometimes you have to do it quite literally. Take a look at your current light fixtures and see if any of them could be improved.
Some lampshades don't actually do a good job of letting the light out, so you could change them out for something different. Just having that little bit of extra light can really make a difference to the room. You could also add more lamps around the house too. Placing them in dark corners can change the whole feel of a room, so don't be afraid to add more lights.
Home improvements don't have to mean remodeling the whole house. Sometimes, something as simple as adding a few more lamps or planting more flowers out the front can totally transform your house. So, don't put it off any longer and make 2022 the year you complete all your home improvements!