Decorate Your Kids Room With Area Rug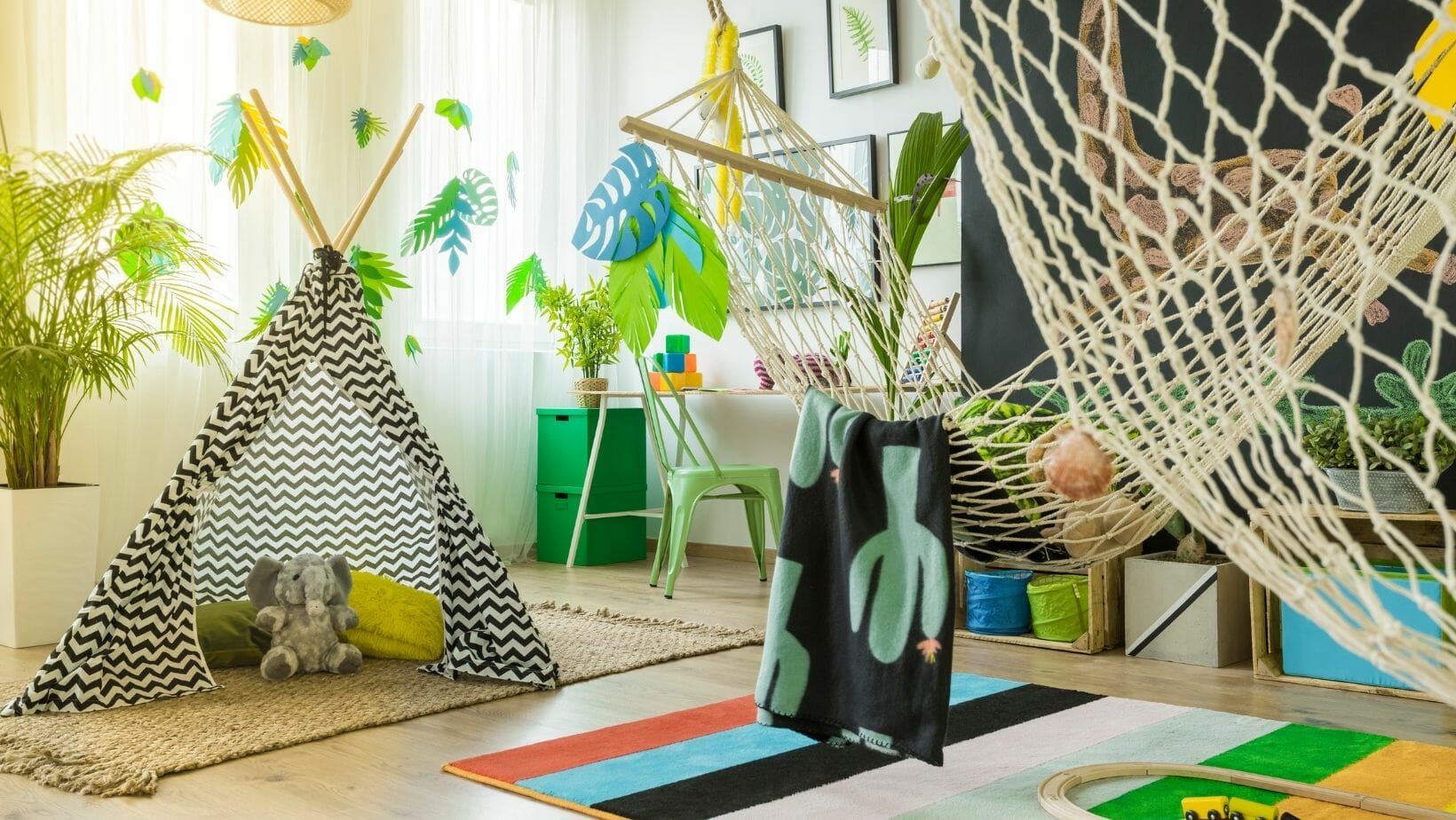 You want the best for your kids, and you can start off by providing them a fun and creative room where they'll spend their time playing with toys, drawing, learning, relaxing… lots of those things include the floor, and you mustn't allow for the little ones to sit on cold flooring. Area rugs, like the colorful, whimsical rugs, are super easy to maintain and keep clean. They provide warmth and protection and add playfulness to a kid's room.  
In the following, we'll share some tips on decorating your kids' room. Hopefully, by the end, you'll have all the knowledge you need, and you'll be able to combine the best materials, colors, and shapes all in one, making the room warm, comfy, and most importantly, a bit sound-proof!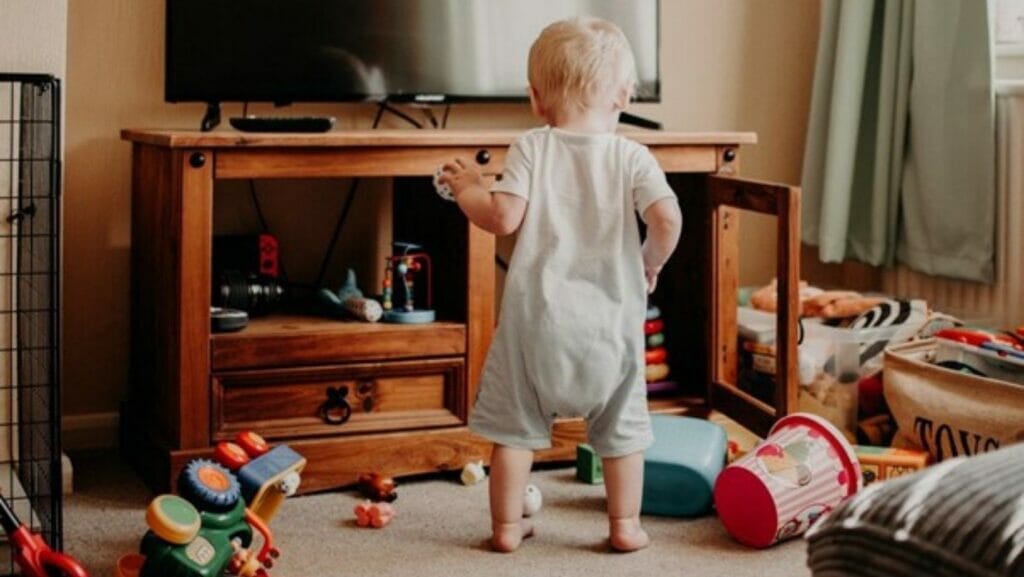 Area rugs in your kids' room 
Think about your kids' age
If you ask your kids what kind of rug they want, they'd probably choose the pink or blue one, with cars or princesses. They'd object to your proposition to get a neutral rug with a bit of a pattern to it. In the end, you'll make the final decision and what matters most is that the rug goes well with the rest of the elements in the room. But, one really important thing should be taken into consideration, and that is the child's age!
Children's habits and preferences change throughout the years. When you're choosing a nursery rug, the job is super easy, and you have all the freedom in the world. You can pick out any material, of any color and shape. As they grow, they'll explore the things around them, and toddlers in general love to explore with their mouths, so you'll need to keep the rugs extra clean, free of crumbs and dust. Once they start school, they'll be using the floor to draw and play, even relax, so you should opt for a rug that will provide warmth and balance. When they get older, you can talk with them about style and design, and they can help you pick out the new area rug that will become the centerpiece of their room!
Say yes to bold rugs
Bold colors can help your child's development, and if there is not much color in the room, adding a vibrant area rug will definitely switch things up. Most adults stick to the neutral tones, and the most colorful things they get are pastel. But, it's a kid's room after all, and it needs to be playful and full of joy. Why not show that through the carpet? Apply the same rule to the playroom, as it helps with creativity and imagination. 
You will instantly notice how the room becomes cheerful and the spirits lift up instantly! Not to mention that your kids will also be intrigued and they'll love the room. Allow the kids' room and the playroom to be the places where your kids can freely express themselves while feeling safe and cozy.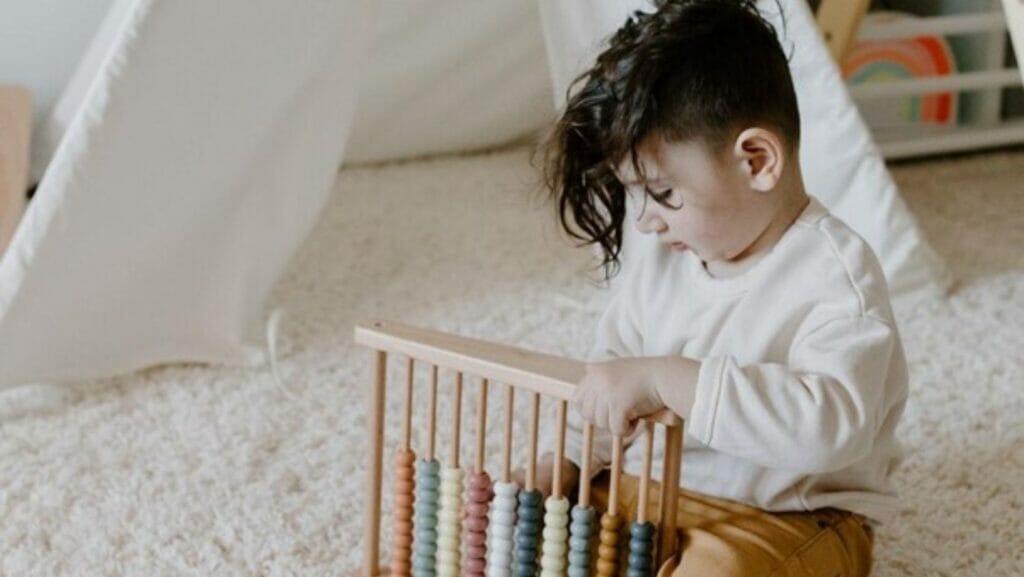 Listen to your 'clients' 
Yes, we mean the kids in this case. If they are old enough to speak and to show off their personality, take them with you when you're buying the rugs, no matter how old they are. Kids love vibrant colors, patterns, and they love soft materials. Soft materials don't have to be high-maintenance, and they can easily be cleaned, so don't worry about those sharpie stains permanently enhancing the look of the rug!
If you're not sure about the material, you can always opt for flatweave rugs that will provide comfort and balance in the room. Not to mention they are super easy to maintain. For extra warmth, you can lay an under rug, and for extra safety, you can add liners to your rug. A DIY idea for liners is a double-sided tape, but in the long term, that can damage your floors and the rug material as well. 
Layer it up
Carpet and area rug combination is something that can add style and comfort to any room of your home! You can easily combine two different floorings, simply connecting them by pattern, color, or shade. They don't have to be the same material, and generally, you have all the freedom in the world. Layering will make the room more detailed, and the outcome will be fantastic. If you install a wall-to-wall carpet, your kids will be warm wherever they stand, and you won't have to worry about them sitting on the cold floor. 
You can use this trick to make your older children's room look more elegant and stylish, or you can use it in your toddlers' room to make it child-friendly while they go around exploring different parts of it. If you add color and pattern to the whole deal, not only you'll make the environment child-safe, you'll also stimulate their movement and development overall.