Current Trends in Dining Table Designs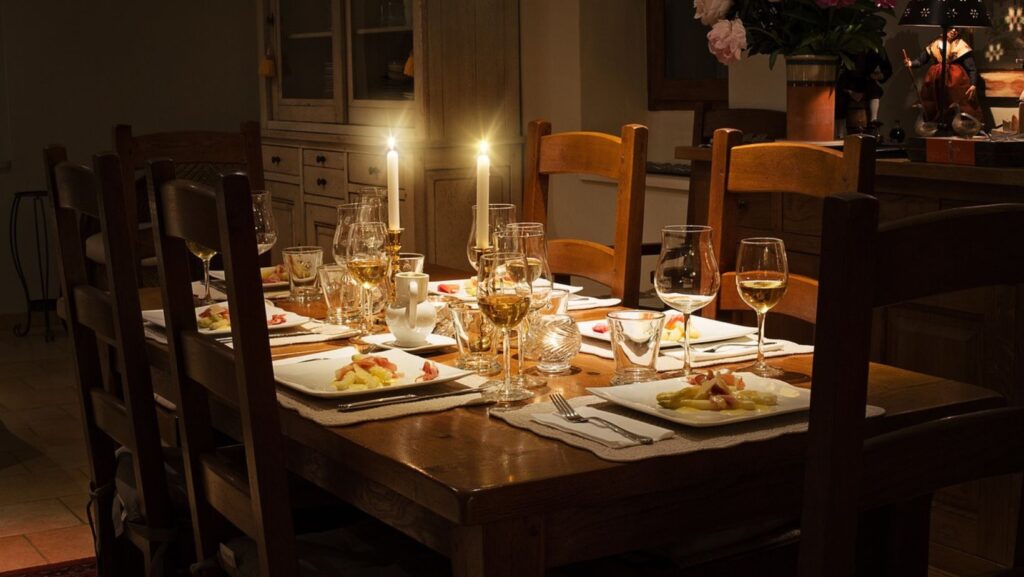 Like any other area of the home, the dining room benefits from the occasional overhaul. This includes the dining table itself. A new dining table is an investment piece that can dramatically change the look of the whole room.
But the days of boring and predictable dining tables are over, and we're here for it! Check out these 5 current trends in dining table designs.
Space-Saving Extendable Tables
A separate dining room is a luxury that few homes have. You may live in an apartment, or be using the dining room for a home office. Space-saving and multi-purpose furniture is nothing new. Whatever your situation, this latest trend will help you dine in style wherever your dining table is.
A counter-height extendable dining table can fulfill many functions. It can be a console table, a desk, a dining area, or even a place for the kids to work on their school projects. An extendable dining table is the best solution to limited space, as it can seat up to 12 people comfortably when extended to the maximum.
This makes it ideal for families, but it's just as useful for single people who love to entertain. Now you never have to worry about seating everyone at a dinner party, again. You'll have the perfect banquet table, disguised as an ordinary dining table, right where and when you need it.
Bold and Colorful Dining
If you thought bold colors had no place on the dining room table, think again. One of the hottest trends is the use of bold colors for the dining table. But regardless of whether you decide to paint your existing dining table or purchase a new brightly-hued dining suite, consider your overall decor.
Try to steer clear of the fashion color of the moment, like the Pantone color of the year. It might not be a color you feel comfortable with, and you'll be stuck with a color that just doesn't work with the rest of your furnishings.
Opt for a color you love, and that works with the rest of your dining room (and your dinnerware!)
Patterned and Printed Tables
Bold hues are not the only exciting trend to hit the surface of dining rooms. Patterns and prints are also making themselves known, and we're not talking about art designs on the walls and in the rugs. They've made their way onto dining tables, too. It's a fun trend and is guaranteed to shake things up.
Bold stripes are particularly popular, but any print is a winner. Checks, chevrons, and other classics will look just as good. But to avoid a sensory overload, stick to monochrome black and white, or other neutral shades.
This is a trend that's also easy to achieve at home, with just a bit of DIY skill. A couple of tins of paint and some painter's tape or stencils are all you need to create something special. However, remember to prepare the surface of your table, first. Ask your local hardware store for the right supplies.
Casual Bench-Style Tables
Picnic-bench-style tables are not just for the outdoors, schools, or workplace cafeterias! Many family homes have successfully incorporated these into a kitchen corner as a cute and informal breakfast nook. You don't have to stop there, either.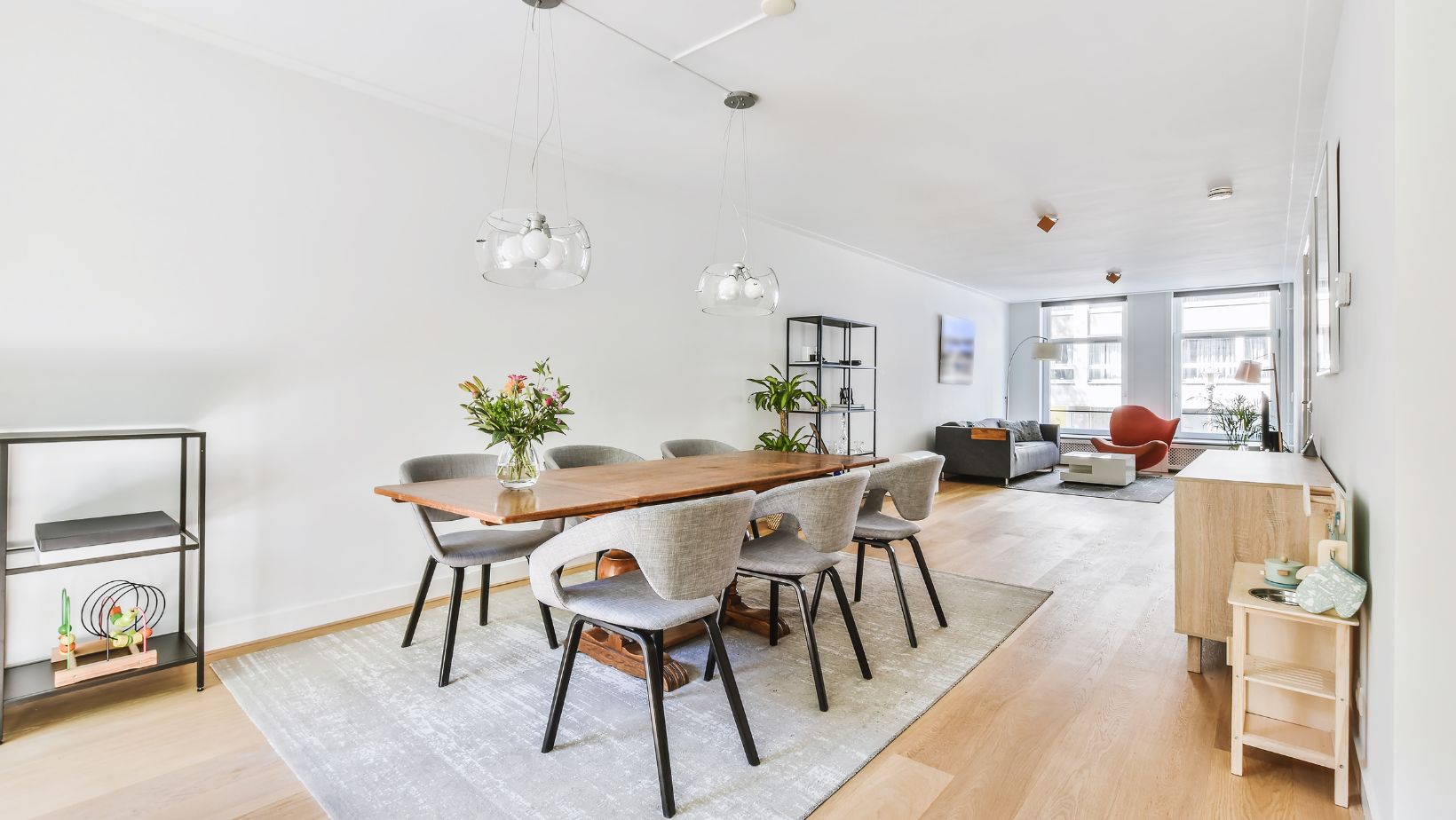 It can be used very successfully in a dining room if the overall decor scheme is laid-back and casual. A picnic bench-style dining set can look equally at home in a country cottage-style dining area. It fits in perfectly with the new trend toward more casual dining tables.
The trick is to tie it in with other elements in the room. Transform it into a chic dining suite with a coat of paint, and some stylish seat cushions.
Alternatives to Traditional Wood
When you hear the words dining table, what image springs to mind? More likely than not, it is a traditional wooden table. If you're after a traditional, farmhouse, country cottage, or even a mid-century modern dining room theme, wood is the way to go.
But if you're after a more modern look, you don't have to stick with wood. Glass is modern and minimalist, and creates a more spacious feel to even the smallest dining rooms. Alternatives like marble and granite are also sleek and luxurious, with a contemporary feel.
Indeed, those last two are not the cheapest options out there, but they never fail to make an impression. High style doesn't always have to have a high price tag. So investigate the countless cheaper faux marble options if you're on a tight budget.