9 Signs That Your Pet is Feeling Cold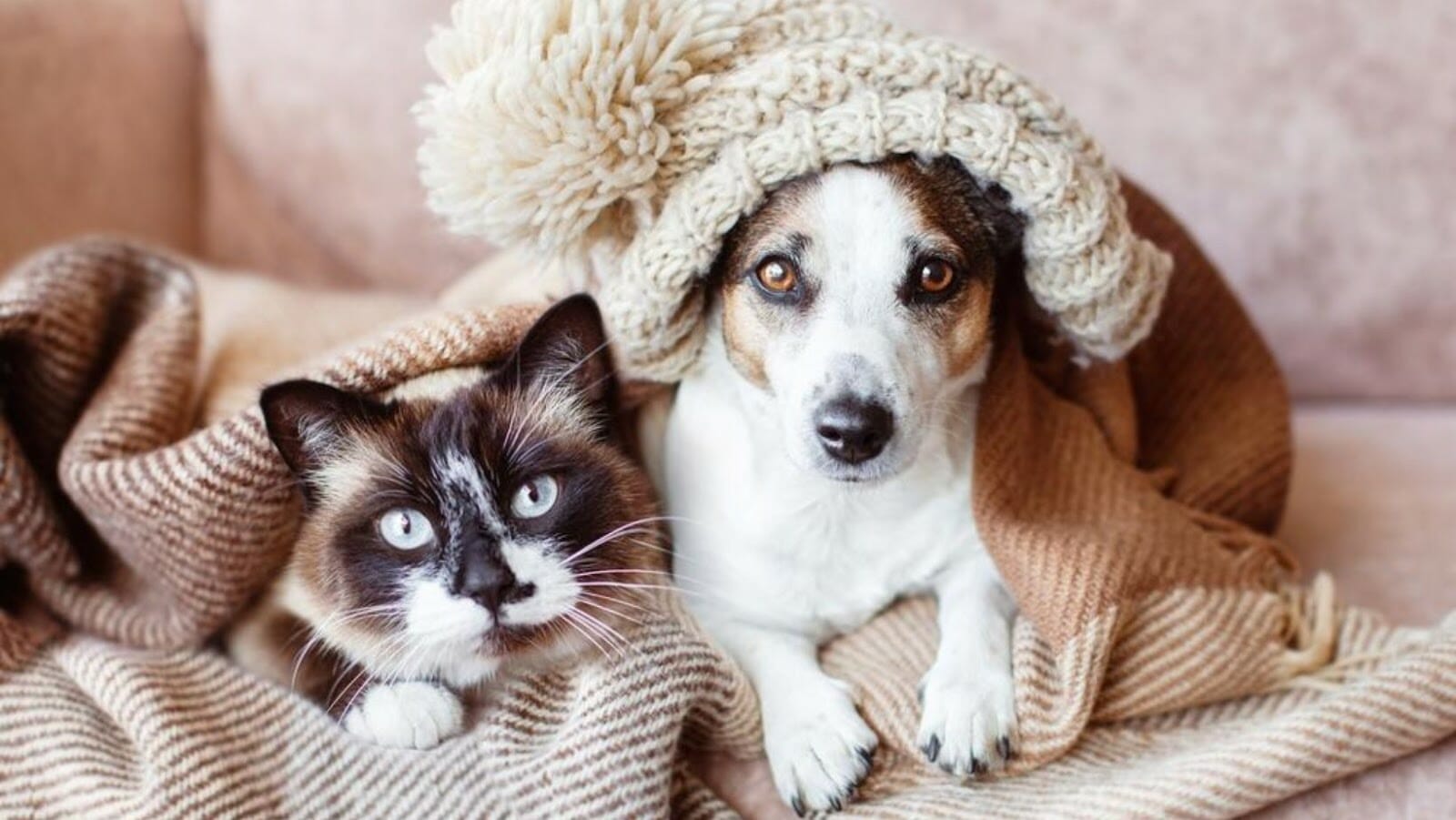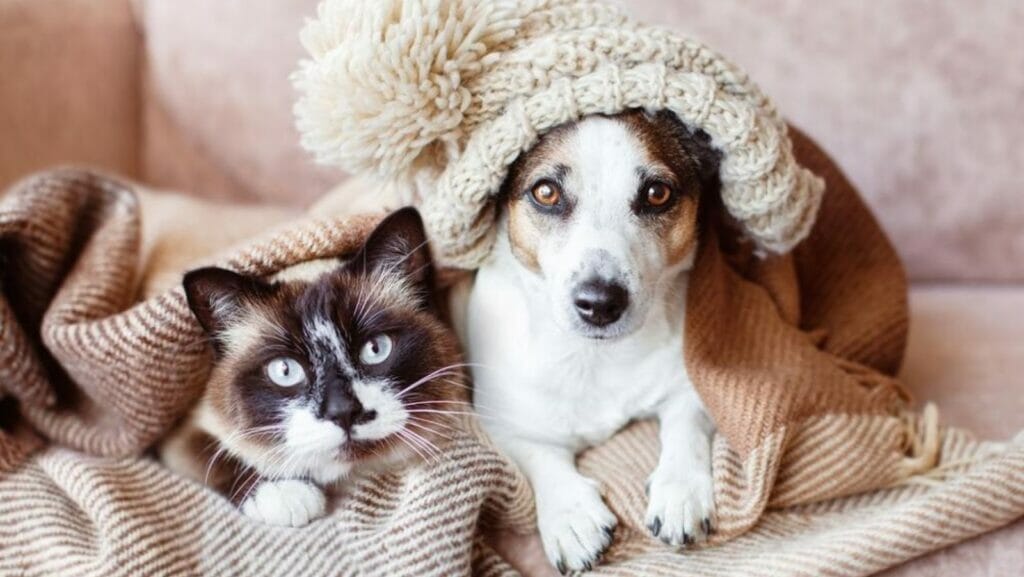 As a human, you know that winter can be uncomfortable and have probably found a variety of ways to deal with it. Your pets, however, don't have the options that you do. They have to rely on you to keep them warm and cozy during the cold months. That's a big responsibility, so it's important that you know how to read the signs your pets are giving you. Here are nine signs that your pet is feeling cold and a few suggestions on how you can help.
1. They're Avoiding the Floors
Have you noticed your pets avoiding being on the floor? If they're spending more time on the furniture than usual, it could be because the floor is too chilly for them. Wood and tile flooring, in particular, tend to remain colder in the winter, which can be uncomfortable for your pets. If your floor feels too cold for your pet, they may seek higher ground or "tippy tap" to keep their paws from making contact with it. The easiest way to help them is to cover the offending pieces of flooring. Consider putting down rugs, placing food bowls on mats, and investing in high-quality pet beds. If you're also feeling the chill, it might be time to upgrade your indoor heating system with a ductless mini-split system.
2. They Have a New Favorite Spot
Has your pet started spending time in a new spot lately? If they're tucking themselves in somewhere sheltered, cozying up to the furniture, or lying under lamps, they may have complaints about the temperature. Paying attention to where they spend their time is one of the main ways to determine if your pet is cold. If their new spot is safe and secure, there's no harm in letting them keep it. If you do need to relocate them, try to replicate the conditions of that preferred spot with some comfy bedding to curl up in. Consider getting them a pet tent or a bed with walls. This can help warm them up by reflecting their own body heat back at them.
3. You Notice Changes in Behavior
Just like people, pets can get grumpy when they're cold. If you notice a change in temperament as the temperature drops, it can be a sign that your pet isn't warm enough. If your usually peaceful pet has suddenly gone into high gear, running, jumping, or climbing all over your home, this could signal that they're feeling cold and exercising to keep warm.
4. Their Posture Isn't Normal
Many animals will change the way they sit and lie when they're cold. Usually, this takes the form of curling or hunching up, tucking in their legs, or covering their face with a paw or tail. If you notice any of these signs, it's time to turn up the heat. If your system isn't up to the task, a GREE Flexx central split system can help. You'll know you're on the right track when your pet resumes its normal posture.
5. They're Shivering or Shaking
Some pets shake and shiver, just like people when they're cold. If you see this behavior in a pet, take them someplace warm right away. Prolonged exposure to the cold can lead to a host of problems, including hypothermia. Signs of hypothermia in pets can include shaking, shivering, drowsiness, confusion, and pale gums. While it's important to seek veterinary care in these situations, there are a few things you can do if the vet's office isn't open.
First, ensure that your pet is dry. Second, warm them up with blankets. Third, provide lukewarm water. Fourth, slowly raise the temperature in your home. Avoid using things like hot water bottles or heating pads, as they can burn your pet.
6. They Look Puffy
Some animals, like cats or birds, "puff up" when they're cold. This provides extra insulation and can help raise their body temperature. With cats, it's important to remember that they may also puff up when they sense a threat. You can tell the difference between cold puffing and threat puffing by the position of their paws. If they have them tucked underneath their body, they're cold.
7. They're Obsessed With Your Heater
If your pet has been spending a lot of time sitting or laying by your heating vents, space heater, or another source of warmth, it's safe to assume they're cold. Keep an eye on them to make sure they aren't getting too close; you don't want them getting burned. One way to remedy this situation is to ensure that the temperature throughout your home is consistent. Your pet may be telling you that one or more rooms are colder than the others. A 4-zone mini split can help you create a unique comfort climate in different zones of your home.
8. Their Paws or Ears Feel Cold
An animal's extremities will often feel cold to the touch when they're chilly. You can check this easily by feeling their ears or paws. If they don't feel warm, it's likely your pet doesn't either.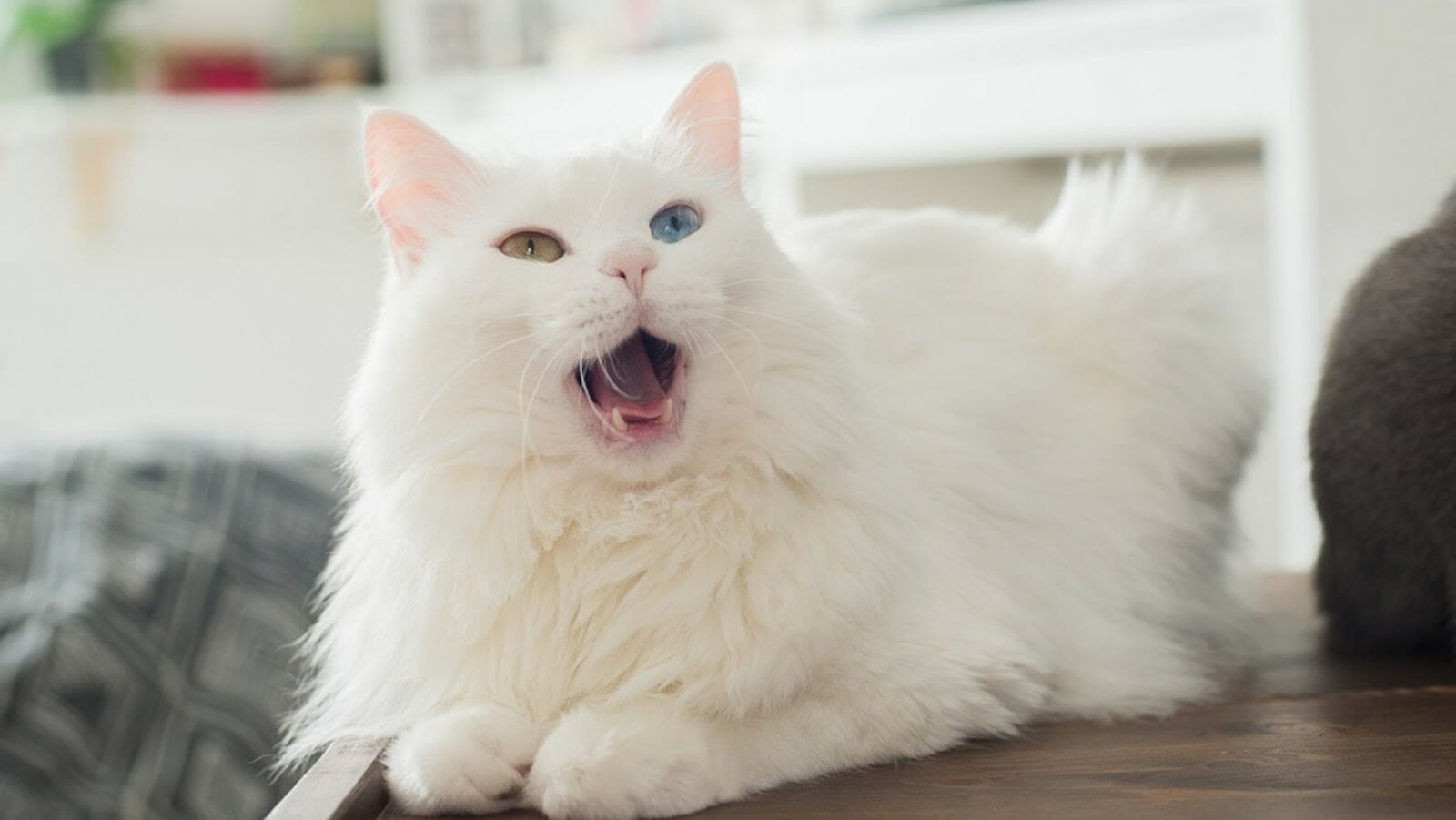 9. You Notice That They're More Vocal
Some animals, like dogs, will become more vocal when they're cold. They may howl, whine, or just "speak" more than usual. If you notice your pet being extra talkative, they may be telling you to turn up the heat. Keep in mind that temperature complaints may not be the only reason an animal is noisier than usual. If the situation persists, it's time to have them checked out by a veterinarian.
Turn Up the Heat!
Now that you know how to tell when your pet is cold, you can help them stay comfy and cozy. Keep these tips in mind during the cold months, and don't hesitate to check with a veterinarian about the ideal climate for your pet.