6 Kitchen Design Ideas for Timeless Appeal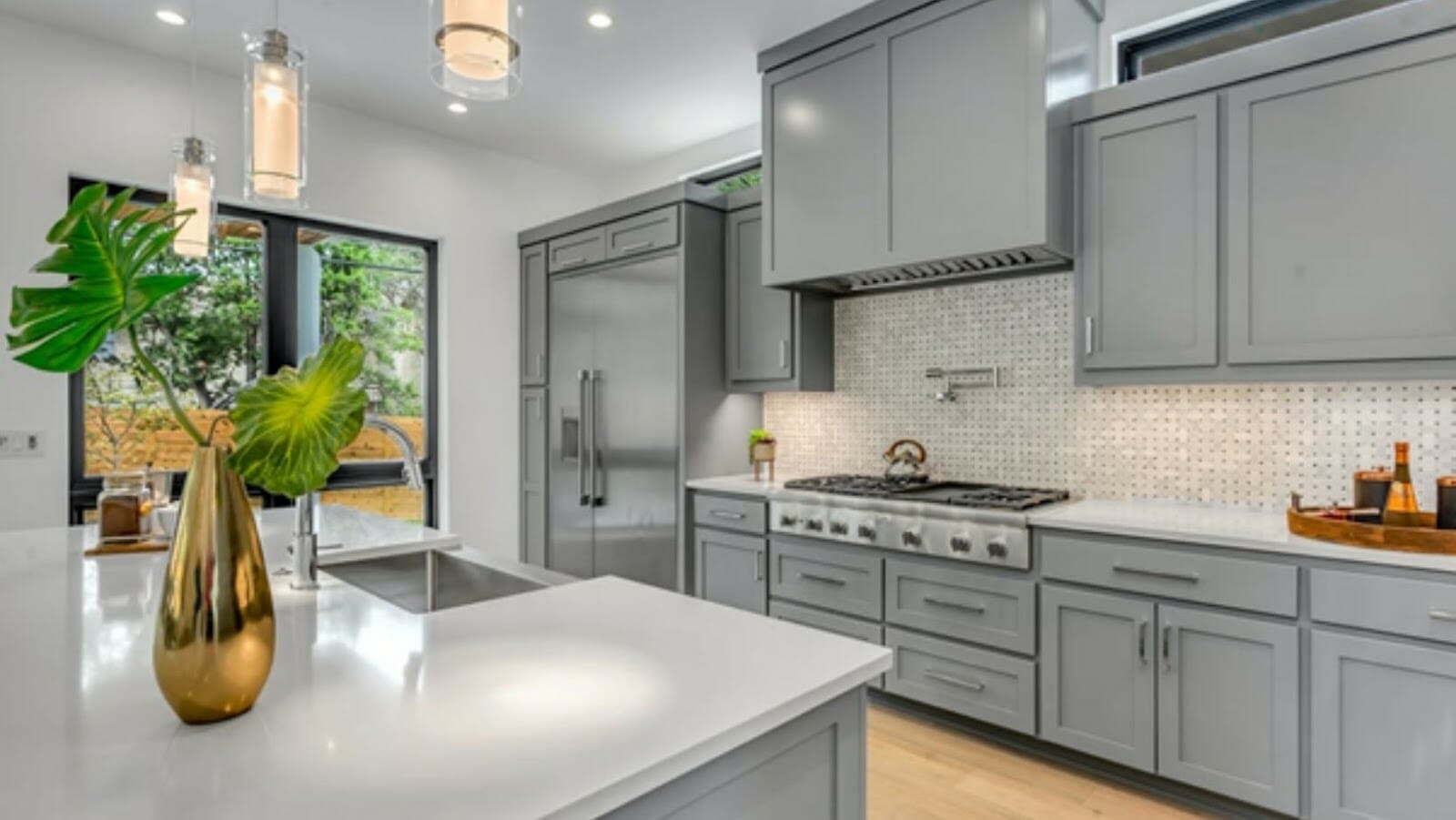 If you follow interior design trends or have an interest in decorating, you'll notice that a lot of these trends are short-lived and change just as often as fashion trends do. But unlike with clothes and jewelry, it can be very hard to change your interior decor every couple of months – not to mention the huge price tags that would come with these projects.
Viral trends and fashion are all well and good, but when it comes to your own home, you might want something a little more long-lasting. For most interior decor, the goal is for it to look elegant and good no matter what the current fashion is.
It's not impossible to have a fashionable, modern, and trendy home that stays like this no matter how long it's been. A lot of design trends like shaker cabinets, white kitchens, and copper or brass fixtures have been popular for decades, and aren't going anywhere. Keep reading to find out more about these timeless design ideas.
Shaker Style Cabinets
Nothing is truly as timeless as a cabinet style that's been popular in kitchens for the last one hundred years and still shows no sign of falling out of the public's favor. Shaker-style cabinets are simple, elegant, and an easy design to find in most stores. You can visit Best Online Cabinets and other online stores to see if you can get a better deal there than you would while shopping for cabinets in person.
Finding good ready-to-assemble shaker cabinets for your kitchen isn't going to be hard, but you can still have them custom-made if you have any special requirements.
Open Shelves
Open shelves are growing more and more popular for kitchens these days. Even though you can't store as much on them as you would in traditional cabinets, they present very unique opportunities to style your kitchen and decorate it with indoor plants and the right kind of jars and crockery.
If you still need something to store some of your less presentable stuff, you can do it with cabinets under the counter and built-in storage.
Brass Fixtures
People have been a fan of chrome fixtures in their kitchens and homes in general for a long time now, but a new trend of brass and copper fixtures is really growing on them too.
These fixtures work well against both dark and light colors and really stand out, which makes them a great choice in any kitchen where you want to do something new and fresh.
Accent Walls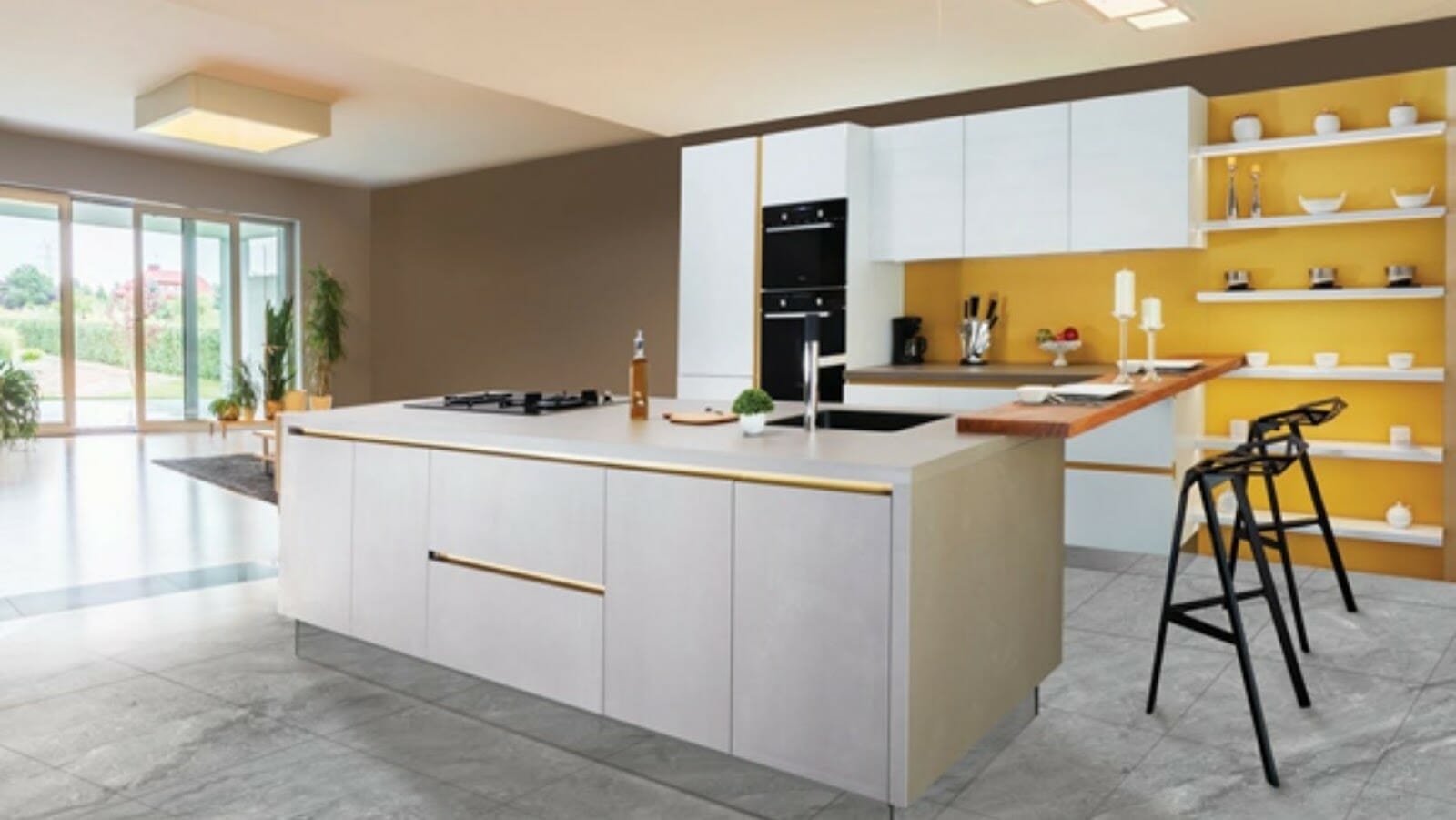 As a general rule, people like to keep countertops and kitchen cabinets of a neutral color. A lot of interior designers will tell you how white kitchen cabinets are a great and timeless option, and some will talk about using carefully chosen neutral colors like light grey or beige for your home.
And none of this will sound like good news to anyone who is a fan of bright, colorful interiors. If you want your home to be interesting and bright, a good way to pull that off is with the help of an accent wall or textured or colorful wall panels.
Pick bright and dark colors like navy blue, olive green, and dark grey. If you're feeling bold, try using bright colors like yellow or red. You can even experiment with textured paints and subtle patterns like vertical stripes – not only will it make your kitchen look interesting but also make your walls look taller or wider depending on how you do it.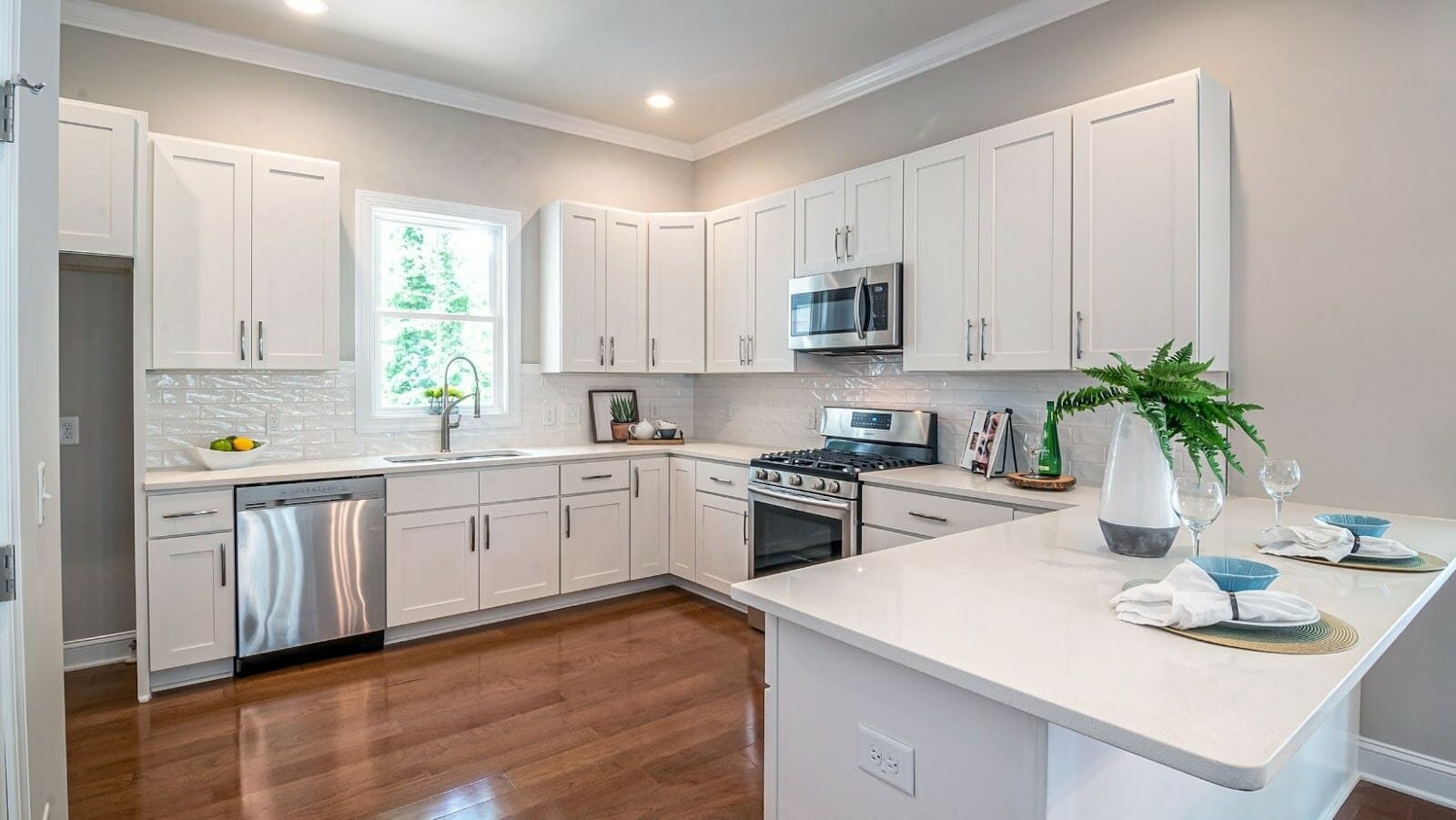 Functional Counters
Kitchen counters are where most of the magic happens, but this also means that they take most of the damage. This is why your focus should be on getting a counter that is easy to clean, durable, and great to look at.
Materials like quartz and polished granite are very popular for kitchens for this very reason.