5 Reasons to Own a Skid Steer
When you have projects to do around your property, whether residential or commercial, having the right equipment can make all the difference in whether or not you can do the project yourself; often, property owners have to hire contractors or other professional services to get this kind of work done. But what if you could do some of these larger tasks yourself?
You should consider buying a skid steer loader. These machines are built for versatility, giving the operator extra power to get some heavy lifting done. Though they are small, and may not look like much compared to other construction vehicles, they pack a pretty big punch and could do wonders for your outdoor project needs.
If you own a lot of property or have commercial assets that need consistent maintenance, then investing in a skid steer could be the wisest decision you will ever make. This expense will pay for itself once you realize how many purposes it can fulfill. Here are five reasons why you should own a skid steer to manage your outdoor property needs.
Extremely Handy in the Winter
If you live in a region that sees a lot of snowfall, then a skid steer can save you a ton of time and manpower on shoveling or snow-blowing. The standard bucket attachment can push massive amounts of snow off of driveways, parking lots, or other surfaces, and the power behind the skid steer itself will make the job go a lot faster. Plus, the mobility and weight of the machine allow for a decent grip, even on icy surfaces. When you need to clear snow from your property over and over during the winter, a skid steer can make that task infinitely easier, and you can avoid paying for a snow removal service since you have your own equipment.
Preparing Soil for Growing
Whether you operate on a farm or just want to design a personal garden, skid steers have very versatile functions that they can fulfill. With the right attachments, such as a rock rake, skid steers can be perfect for preparing the soil for plants. Using this machine, you can remove rocks and stones from the soil in an incredibly efficient manner. Rather than spending hours manually raking these unwanted items out of the dirt, a skid steer with the right attachment can get the job done much quicker. This powerful equipment is well-suited for assisting you with landscaping projects on your property.
Building Sturdy Fences
What makes skid steer loaders so versatile is the number of attachments that can be used other than the standard bucket. For example, let's say you are a farmer who owns massive plots of land where animals graze. You need a barrier that keeps other animals out while keeping yours contained. Building a sturdy fence with many posts takes a lot of work, but a skid steer can hold a hydraulic post-driving attachment to make the job easier. It will prevent the posts from splintering or cracking and can ensure that each post for the fence is perfectly straight. Since you have a skid steer, all you need is that attachment to make building sturdy fences an accessible project to complete yourself.
Clearing Brush
You might love the wilderness, but not when it invades your property. Whether you need to clear ditches, property lines, or massive overgrown areas, a skid steer can help. Attachments like brush cutters and mulchers are built to cut down and break up these unwanted growths on your property. The growing season can see a lot of aggressive weed growth, often in areas that take away from the curb appeal of your property. Attack those areas quickly and efficiently with your skid steer brush-clearing attachments.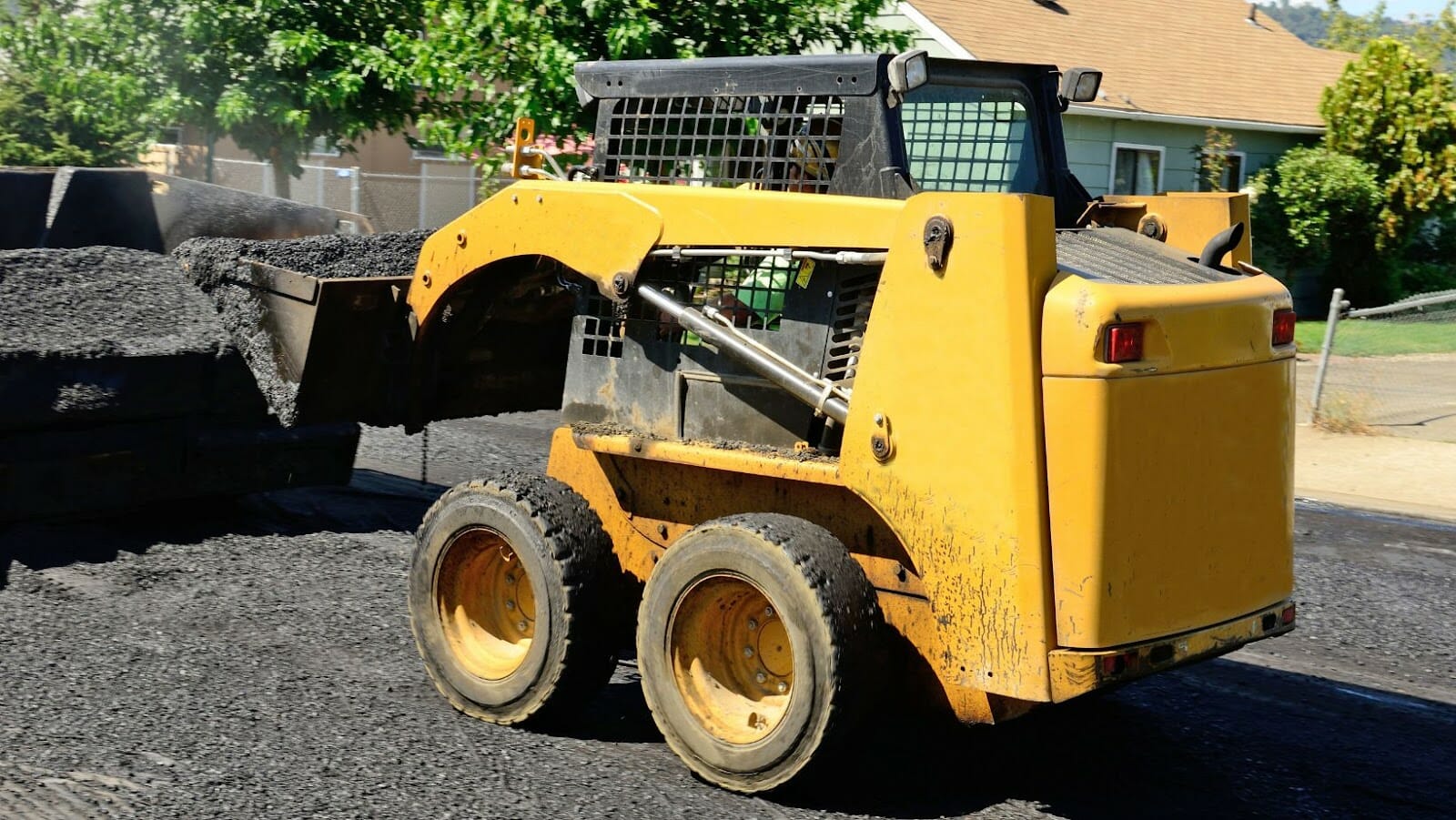 Versatility
All of the above reasons for owning a skid steer come down to one common theme; versatility. These machines are not just useful for pushing or picking up heavy objects around your property. Multiple attachments can be purchased or rented to carry out various projects. You can dig holes for posts and then pound them into the ground with an auger and post driver. A trencher or brush cutter can help you clear unwanted plants and shrubbery. You can even sweep an area with a broom attachment. Owning a skid steer will allow you to complete many outdoor projects that are necessary for maintaining your property.
Skid Steers Are the Perfect Investment for Large Property Owners
Whether you own an apartment complex, farm, commercial building, or multiple acres of residential land, being responsible for maintaining the property can be a heavy burden. That burden can be lessened with the right tools. By purchasing a skid steer, you are making an investment that will perform various functions to fulfill the many needs of the properties you own. The power of this small machine allows it to work in multiple environments, and the number of available attachments grants it versatility. If you want to make your property maintenance and landscaping easier, consider buying a skid steer.