5 Best Curtain Fabrics for your Home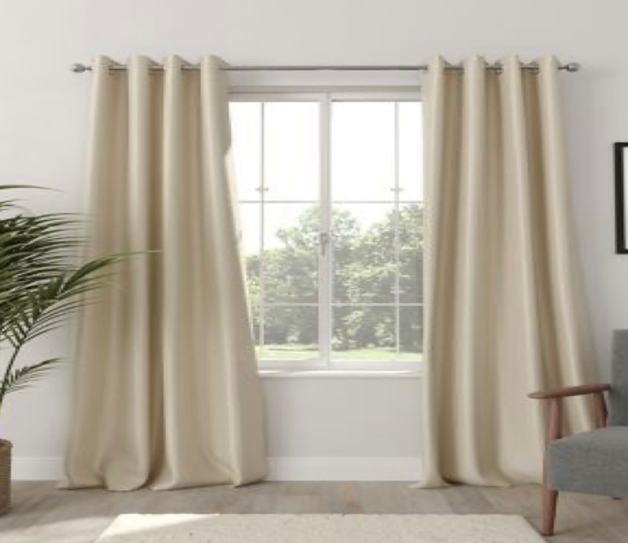 Hanging window curtains significantly impact your home or workplace's visual appearance and interior. It can bring a transformative effect to the area and add elegance, hiding any unfavourable views outside the window. However, the curtain style and fabric you choose determine the beauty and look of your room. Selecting the appropriate curtain fabric that suits your interior theme and room space can be challenging. Each window day and night curtains in Singapore fabric comes with different features and functions. Therefore, you must be efficient and mindful while deciding the type of curtain fabric you want. To select the suitable curtain fabrics for your Home, you need to consider the requirements of each room or window (i.e., create privacy, add light, enhance the décor).
We have listed the five best curtain fabrics for your Home to assist you in buying the right and most suitable window treatment. These are versatile curtain fabrics that will match almost any interior furniture design. Check out the following curtain fabrics to decide which window treatments are best for your decor and needs.
Polyester                    
Polyester is an exceptional curtain fabric that is durable and comes in a variety of different colors. It is easy to manage and doesn't require high maintenance and cleaning services. Moreover, it is not prone to wrinkling, shrinking, and stretching. Thus, it's an excellent option to furnish your windows and decorate your living place. In addition, polyester curtains and sturdy and affordable, so you can feasibly buy voguish polyester curtains from a reliable curtain shop near your Home.
Polyester curtains are the best for bedrooms and living rooms. However, they absorb odors and are flammable. That's why we won't recommend you hand polyester curtains in kitchens or dining rooms. You can also wash these curtains in the comfort of your Home as they're machine-washable. Polyester curtains are available in various styles, colors, prints, and patterns. You can select the right colors for your polyester curtains relevant to the theme of your room's interior.
Silk Curtains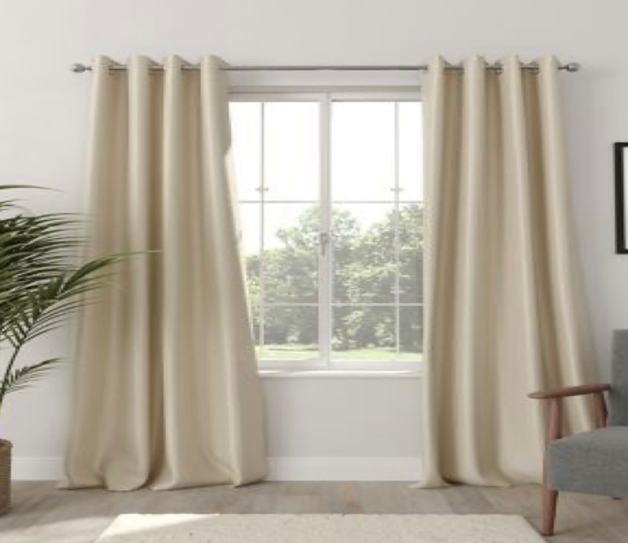 Silk is considered one of our favorite fabrics as it promotes soft and romantic vibes. They are ideal for dining rooms, formal drawing rooms, and bedrooms. In addition, they not only give romantic feelings but also drape gorgeously and add grace to the area. The shiny, smooth texture of silk curtains generates a feeling of tranquillity and portrays the essence of your room's personality. Silk curtains are often heavier in weight as compared to other curtain fabrics. However, they are still soft and relaxed in texture.
Furthermore, silk curtains help regulate indoor temperatures. However, you must use window shades or lighter-colored panels for lining to protect your curtains from sun damage. A dry clean is recommended to maintain the quality of your silk curtains. Hence, you cannot wash these types of curtains at Home. They are highly durable and offer long-lasting sustainability. They are perfect if you want to add a decent and elegant touch to your room.
Cotton Curtains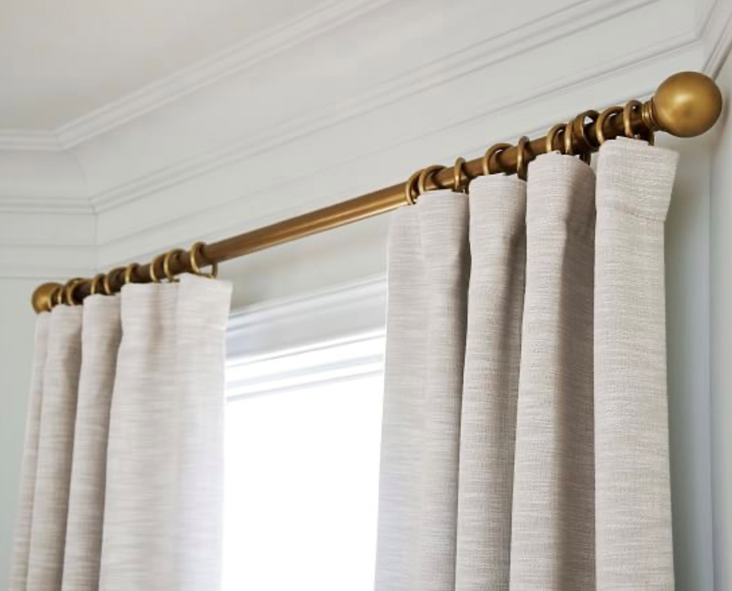 Cotton curtains are versatile as they can be hung in every kind of room, no matter how traditional or ultra-modern your house is. They promote a decent and natural look, adding a taste of decency in the area and transforming it into a visually appealing room. Cotton curtains are available in various styles, colors, prints, etc. You can choose the style according to your room and decor requirements. They almost fit in every room as they're designed to suit both informal and formal sitting areas.
Different types of cotton curtains serve diverse functions. For example, if you buy cotton curtains with a tight weave or opt for a lined cotton panel, the curtains will block the entry of sunlight and provide extreme privacy. In contrast, if you choose sheer cotton curtains, they will let some light pass through. This way, you can select the cotton curtains relative to the accommodation of your needs. In addition, these curtains don't need much maintenance and work reliably for a considerable time.
Velvet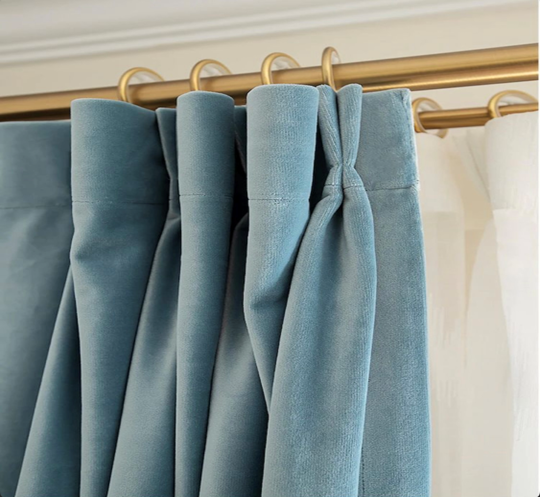 Velvet curtains are formal and heavy ones ideal for drawing and dining rooms. However, they're not always suitable for bedrooms unless you want to give a fancy touch to your room. Velvet curtains are beautiful curtains with supreme insulating qualities. They are ideal insulators as they keep the cold out of your room. As they're thick, velvet curtains diminish all your privacy concerns, and don't let the sunlight enter your room. In addition, they are perfect for fancy and traditional houses and are a little expensive from other types of curtain fabrics.
Velvet curtains accumulate dust quickly. Hence, you should gently vacuum with a bristle attachment to clean up the dust and maintain cleanliness. They give your room a remarkably gorgeous look and promote a deep, luxurious feeling. Velvet curtains are best for you if you want to polish your house with an opulent touch. You can also hang these curtains in master bedrooms.
Linen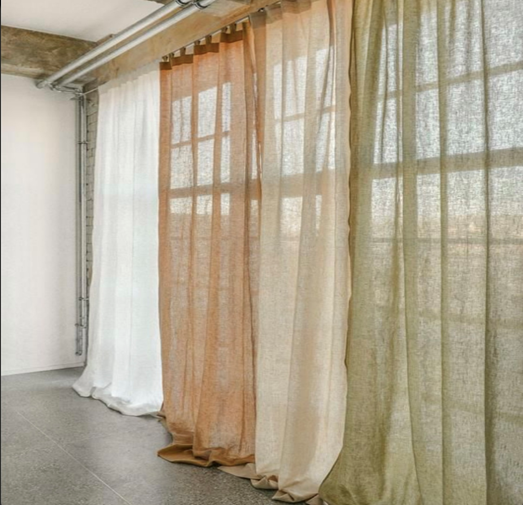 Linen is an organic curtain. Linen has a very soft fabric that has a lot of waves. Its texture is very luxurious and generates a feeling of calmness. It is ideal for dining areas, airy bedrooms, or chic living rooms.
Furthermore, it requires extra care. It is UV resistant and won't fade away. Linen drapes and the sheer fabric don't block the sunlight, allowing natural light to come into your room. Linen curtains are perfect for regulating indoor temperatures. It should get dry clean only and should be re-hung to avoid creasing and wrinkling. It is sensitive to mildew. They are versatile and stylish. In winter, linen curtains provide insulation. They are perfect if you want to add a gracious and sophisticated touch to your room.
Final Words
All these curtain fabrics are durable and offer captivating visual looks. However, you and your home interior must choose the right type of curtain fabric according to your needs.