What Type of Grill Is Right for Your Outdoor Kitchen?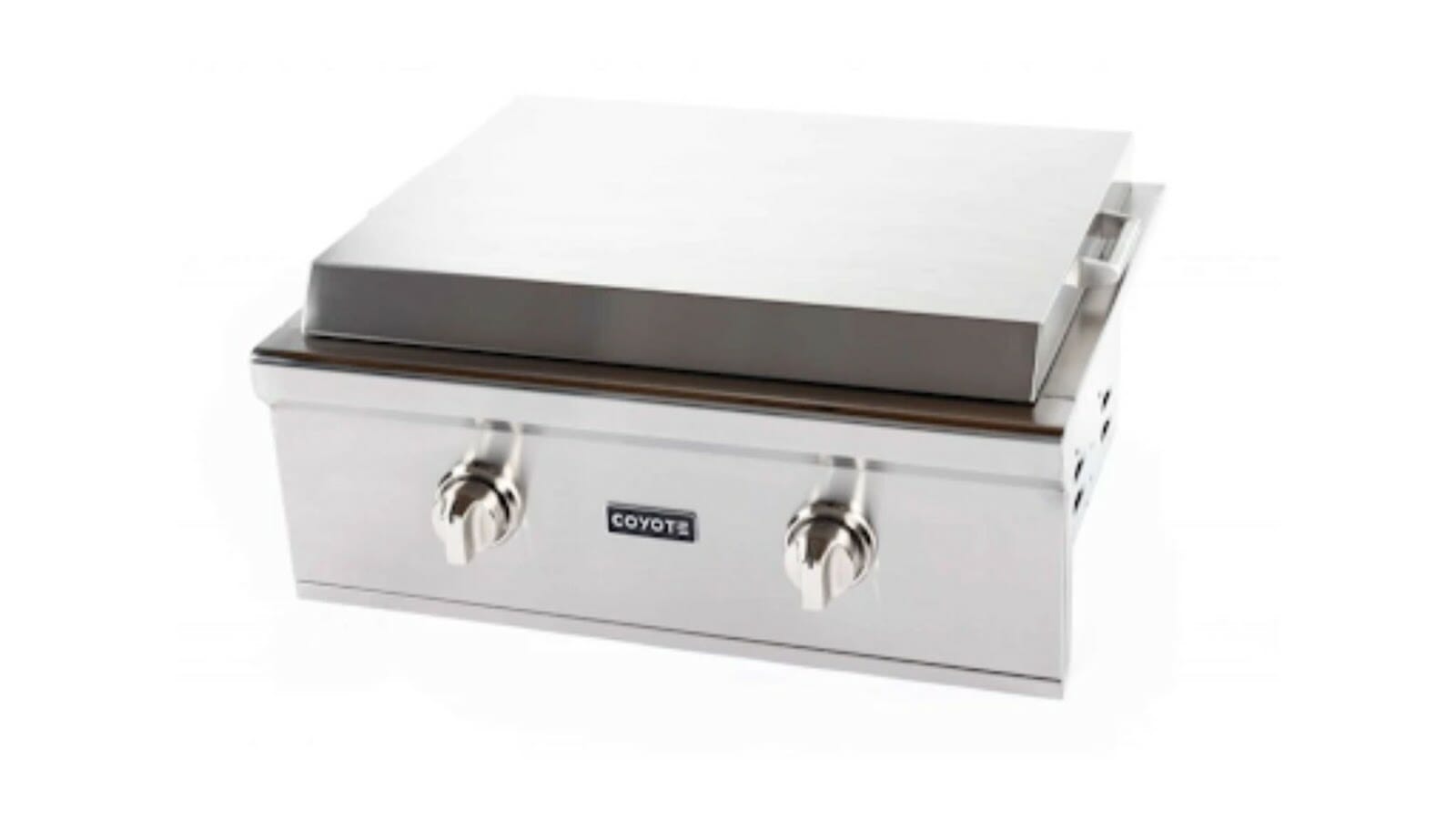 So you've decided to build your dream outdoor kitchen? It's exciting because you can start picturing all the parties and barbecues you'll have out there. But it does come with some serious planning; you'll need to figure out the space's size, your furniture, and other fixtures to create the best ambiance possible.
However, no outdoor kitchen is complete without a grill. It's the perfect compliment to your beautiful area. But the challenge is deciding what type of grill suits your home. We'll provide some suggestions to help you get a kickstarter with your search.
Flat Top Grill
If you're looking for the perfect appliance for your outdoor kitchen, look no further than the flat top grill. They are unique because flat top grills don't have traditional grill grates. Instead, they have a flat metal surface that's heated by the burner placed underneath.
Now you might think, "doesn't that just make it a griddle?" During your search, you'll likely come across this because the terms are often used interchangeably, but they are different appliances. Furthermore, a flat top grill is designed for outdoor spaces, often making it the star of your outdoor kitchen.
Since there are various flat-top grill options, it's important to figure out what you plan to use. Do you want to grill foods at high temperatures or make everyday dishes like eggs and bacon? Also, how big do you want your flat top grill to be? If you plan on hosting events often, the bigger it is, the more food you'll be able to serve to your guests.
Traditional Gas Grill
For those that prefer convenience above all else, the traditional gas grill is your best friend. You don't need charcoal, wood, or lighter fluid. All you need to do is turn a knob and wait for the grill to heat up.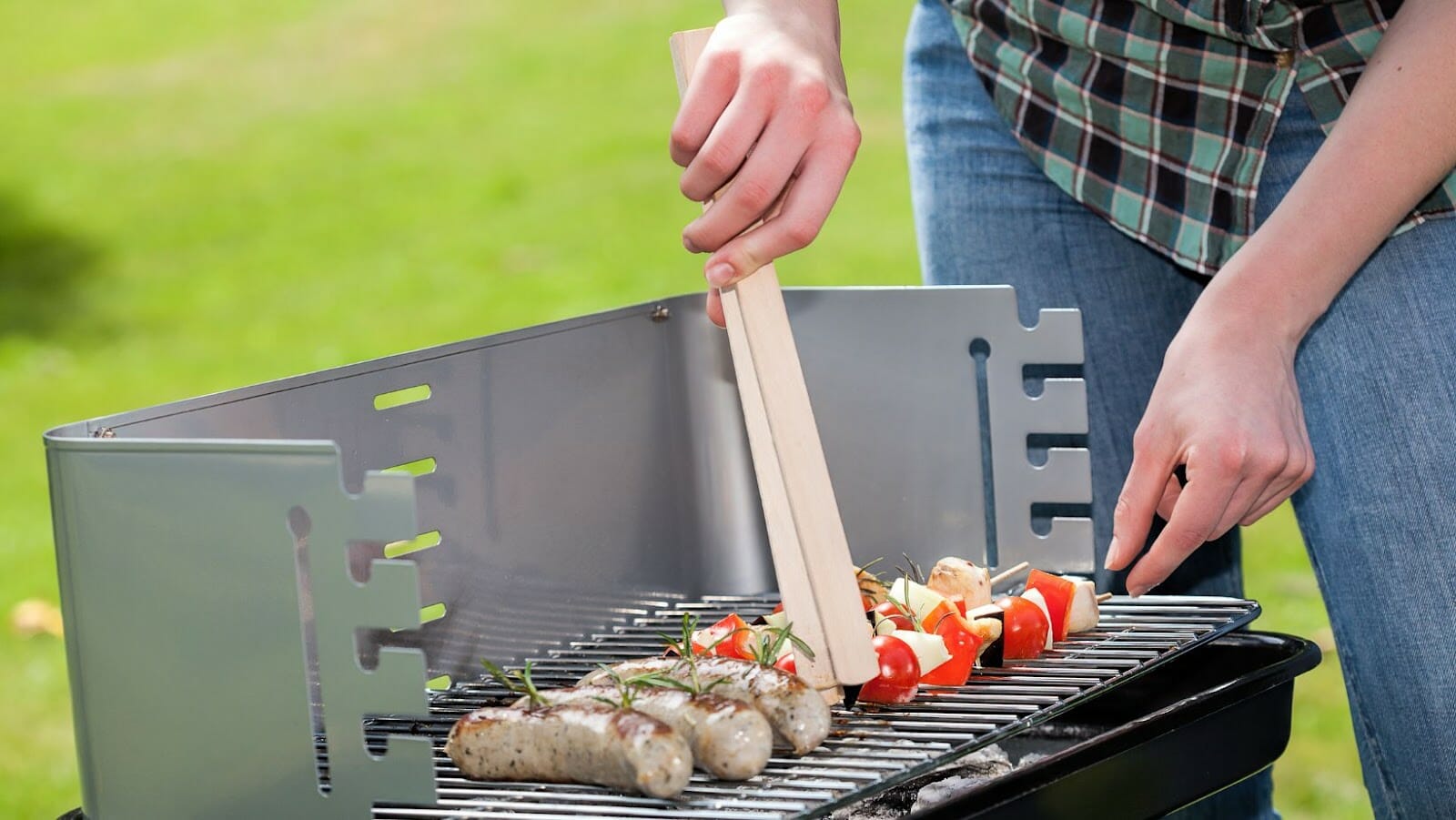 Since you can control each burner independently, it's easy to maintain temperature control (unlike charcoal grills). So if you want to get it piping hot to help your steaks get a nice sear, that's no problem. Or you can have the outer burners on a lower heat so you can slow roast your favorite meats and give them a nice, juicy texture.
Charcoal Grill
Charcoal grills have always been a favorite because of the smoky taste it gives meat. There's something about it that makes your taste buds want to sing. They're easy to use, and you'll be raring to go once you've bypassed the time-consuming lighting process.
A beautiful thing about these appliances is how simple it is to control the air intake—once it reaches the ideal temperature, it'll stay consistent throughout. However, you'll need to ensure you don't run out of coals, or you won't be a happy camper.
Electric Grill
Electric grills are an excellent alternative to gas and charcoal grills, especially if you're conscious of your carbon footprint. These appliances are considered safer because they don't need other items—coals or gas canisters—to use them. The only thing you'll need to do is plug it in, and you can start grilling.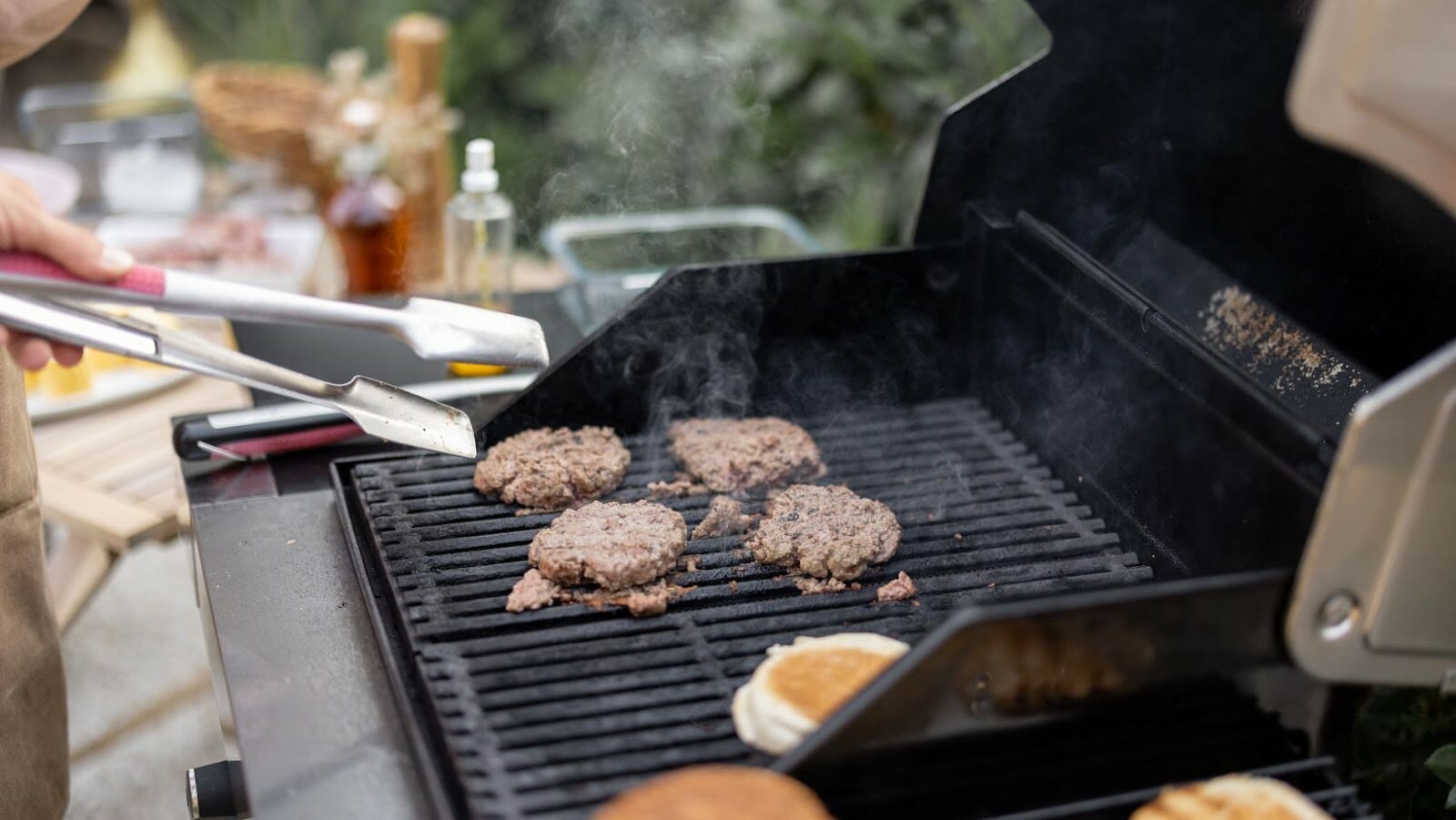 However, if you decide to buy an electric grill, you should know that it doesn't produce the same amount of heat as its counterparts. So cooking times tend to be longer. But that doesn't always have to be a bad thing—you could sneak in another beverage while you're waiting for the food to finish!
Chef's Anvil
Grilling is usually a solo activity—you're sipping a drink and flipping your food while occasionally chiming in on a conversation. However, it doesn't always need to be that way, and the Chef's Anvil makes sure of that. It's a grill that will take your breath away by its looks alone.
The shape is a little unorthodox—it has a long stand that gets wider as it rises to the top and meets the circle cooking surface where you place your foods. To create the flame, you place logs in the center of the stand and light them. As they burn into coals, you push the remnants under the steel hotplate, which heats the surface.
But the beauty of the Chef's Anvil is that it can double as a fire pit. So while you're cooking, friends can gather around, stay warm, and smell the beautiful aromas from the food. And if you have room for dessert, you can use the open flames to roast marshmallows.
Do Your Homework Before Choosing a Grill
As you can see, there are various grills on the market that would be perfect for your outdoor space. Although it's a challenging decision, you can break it down by figuring out your budget and visualizing how the grill fits into your outdoor kitchen design. Once that's done, you'll be well on your way to hosting those parties you've dreamed about for so long.