Renting vs. Home Ownership: Essential Pros & Cons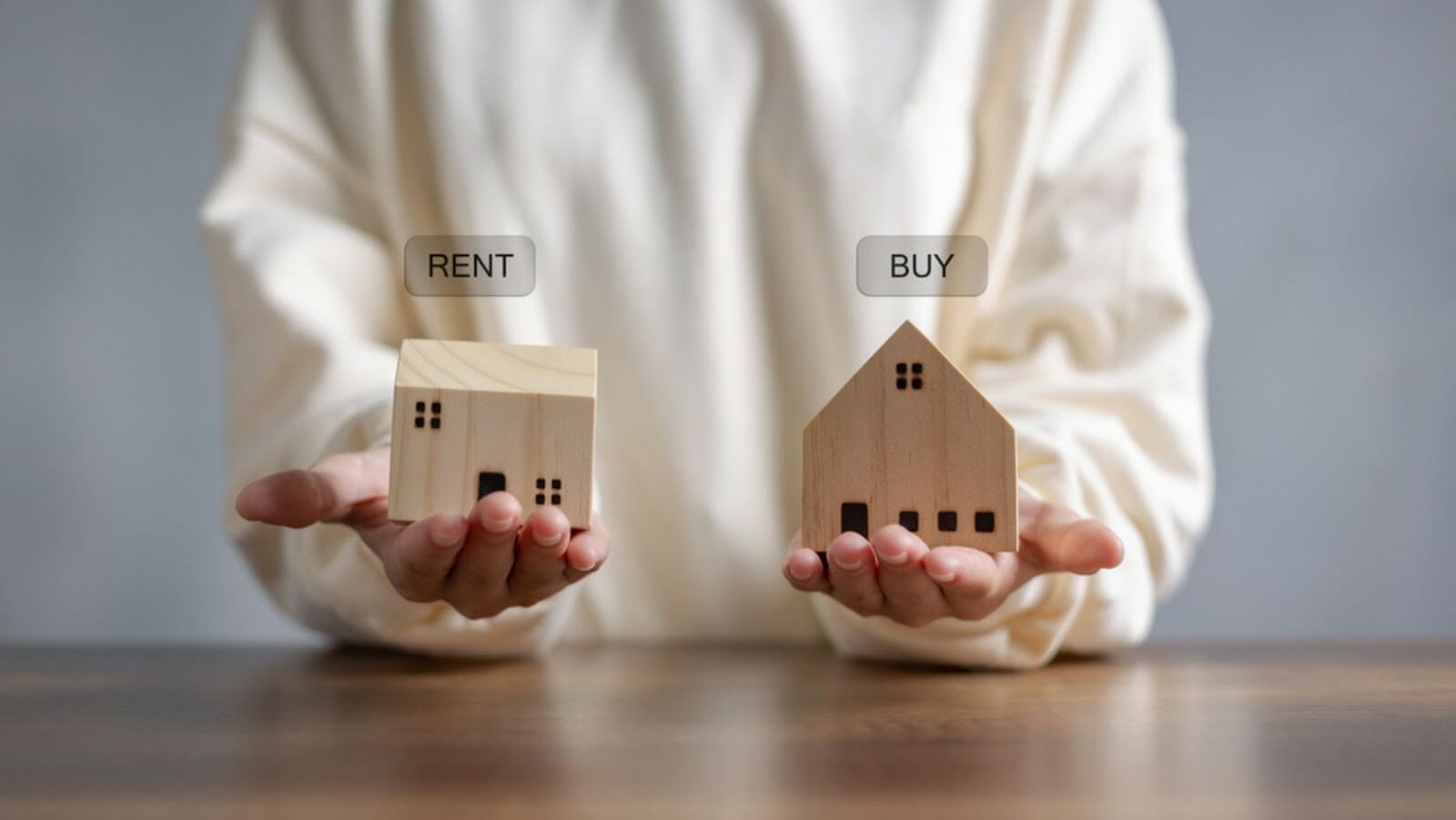 Buying a home is the largest one-time investment most people ever make. It is a long-term purchase that also requires a significant upfront cost. Deciding whether to buy or rent shouldn't be taken lightly because it affects your financial health, lifestyle, and personal goals. While home ownership is the dream scenario, it isn't always the best decision. The housing market can be volatile, and, as a homeowner, you take full responsibility for all aspects of the property, from mortgage payments to replacing kitchen appliances. As a renter, you don't own the property you're paying for, but you also don't pay for repairs and renovations.
The decision to rent or buy a home isn't straightforward. Timing and financial circumstances can play a big part in your final choice. However, it's essential to consider the pros and cons of both options before signing an agreement.
Pros of Renting a Home
Whether to rent or buy isn't simply a matter of property ownership. It's a decision that can affect your lifestyle and financial freedom, which are important considerations. Explore some of the benefits of renting a home:
Freedom to Move to a New Place
A typical rental contract is 12 months, with some landlords offering shorter and longer leases. If you plan to relocate, get a bigger place or downsize, you are free to do so once your contract ends. As a renter, this gives you more financial flexibility if you want to find a more affordable living solution or upgrade to a larger home.
Landlord is Responsible for Repairs and Expenses
The landlord is responsible for the property's maintenance, repairs, and improvements. If a pipe bursts or a home appliance breaks down, the landlord must hire a repair service or replace the broken appliance.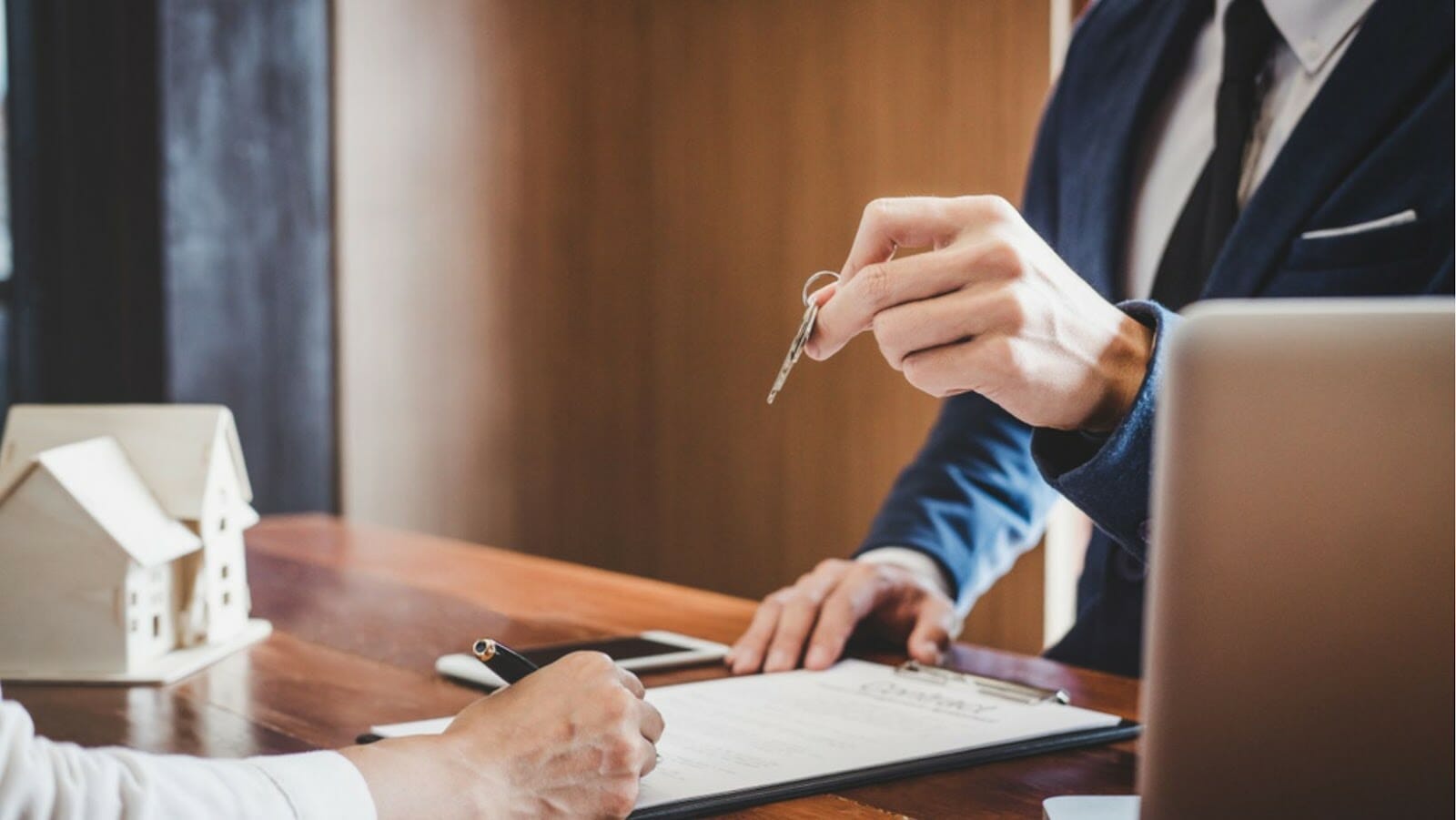 Lower Upfront Costs
A key benefit of renting is the lack of upfront costs needed to secure the property. Most landlords require a security deposit, usually the equivalent of one or two months' rent. This money is returned when the contract ends, as long as you don't damage the property during your stay.
Fixed Rental Agreement
When you sign a rental lease, you agree to pay a fixed amount by a certain day each month. Since you know exactly how much your rent costs, you can plan accordingly. Although the landlord can increase rent prices on a contract renewal, they cannot increase the price while the lease is still valid.
Access to Amenities
Renting often provides access to luxury amenities that may be unattainable if you own property. For example, some apartment complexes offer tenants private swimming pools, gyms, a business center, and concierge services. The costs are included in the rent and shared among occupants.
Cons of Renting a Home
Although renting provides you with certain freedoms, there are some downsides. Since you don't own the property, there is no guarantee that it will always be available. The landlord may decide to sell or increase the rent, meaning you may have to find a new home without much notice. The main disadvantages of renting include:
Landlord May Decide to Sell
Your landlord can choose to sell the property at any time, forcing you to find a new place to live. Although you should be allowed to honor the length of your current contract, this can be very disruptive, especially if you rented there long term and weren't planning on moving.
You May Not Be Allowed to Customize the Space
Some landlords don't allow tenants to personalize or update the rental property. Painting a wall or hanging artwork could violate your rental agreement, causing you to lose your deposit. If you want to install a new appliance, like a MRCOOL DIY mini split, you must contact your landlord to ask for permission.
Rent Prices Can Increase Between Leases
Rental costs are only valid for the length of your contract. Landlords have the right to increase your rent before a renewal. Sharp increases can make your rent unaffordable, forcing you to relocate.
Pros of Home Ownership
Owning a home provides peace of mind because you don't have to deal with increasing rents and frequent moves. It also gives you the freedom to decorate and improve your living space without the approval of a landlord or an apartment complex manager. Discover more great reasons to become a homeowner:
Greater Design Freedom
Renters usually have to follow strict rules about alterations to their units. For instance, landlords may not allow renters to make home improvements without their permission. You can update your kitchen with stainless steel Thor appliances for the ultimate cooking experience or replace bathroom fixtures to create a home spa.
Allows You to Build Equity
You can use your home as an investment instead of paying rent to a landlord. As you pay your mortgage, you can start building equity, which is what is left over after you subtract your mortgage balance from the current market value of your home. Home equity grows as your home's value appreciates and as you pay off your loan, providing financial security.
Reduces Your Tax Bill
Tax deductions are available for homeowners for certain home expenses. These expenses include home mortgage interest, private mortgage insurance (PMI), and state and local tax deductions. Your home's tax deductions can reduce your federal income tax bill, enabling you to keep more of your income. If you're curious, you can find a tax calculator online that can help you determine how these deductions will impact your tax refund.
Increases Your Credit Score
Maintaining a positive credit history can boost your credit score over time. By obtaining a mortgage, you can show lenders that you can manage different types of debt and pay your bills on time. For your student loans, you can use a student loan payment calculator to better understand and save on your larger payments, including refinancing your student loan to lower your interest rates if you need to.
Cons of Home Ownership
Besides mortgage payments, you have to consider other costs that come with home ownership. Here are a few considerations to think about when owning a home:
High Upfront Costs
A down payment on a mortgage can be 3 to 20% of the home's purchase price. You can also expect closing costs, including title search and home appraisal, ranging from 2 to 5% of the home's price.
Regular Fees
Homeownership also comes with other costly responsibilities, such as Homeowners Association (HOA) fees, homeowner's insurance, and property taxes.
Maintenance and Repair Costs
You are responsible for all repairs, such as unexpected roof repairs and water damage, besides your utilities, yard care, and other routine upkeep.
Long-Term Commitment
It takes a long time to build equity in your home, meaning you are obligated to stay in it until you at least break even, which has to be at least two years to avoid capital gains tax.
Fluctuating Market
The housing market fluctuates; if you purchase it in a seller's market, you may find it harder to sell in a buyer's market, meaning you are stuck with the property even if you want to move or have to sell it for less than expected or even at a loss.
Making Your Final Decision
Deciding to rent or purchase a home is ultimately a personal choice. Buying a home is a solid financial decision if you have enough savings for a down payment and want to establish long-term roots in an area. However, renting can be a more risk-averse option if you plan to relocate or need more savings for your dream home.