What to Consider When Buying an Indoor vs. Outdoor Ceiling Fan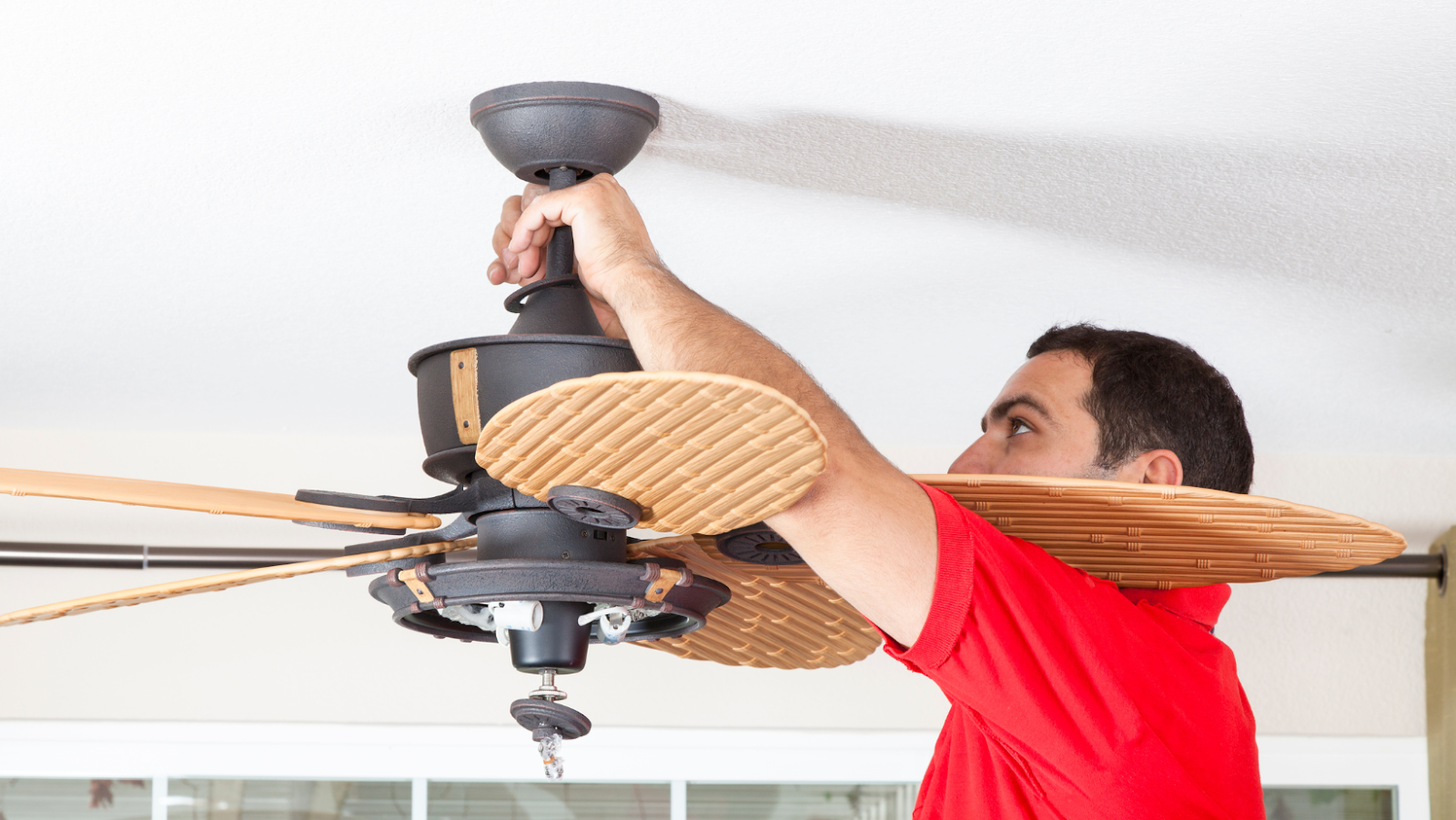 Whether they are shopping for an indoor or outdoor ceiling fan, most people have a misconception that all you need to look for is the color and style to match your living room or patio.
We hate to break it to you, but buying indoor or outdoor ceiling fans will require a bit of understanding and consideration. After all, this is also about safety! Yes, both indoors and outdoor have differences in critical ways. Keep reading to learn more about it before purchasing your new household item.
What are the big differences between indoor and outdoor ceiling fans?
Weather
For starters, it is the ability to withstand the weather. Indoor ceiling fans are obviously in the safety of your house—shielded from weather elements.
Outdoor ceiling fans, on the other hand, need to be sturdy enough to endure harsh weather. After all, they are meant for outdoor spaces like the patio. If you have an aluminum patio, you can check online on how to install a ceiling fan on aluminum patio.
For this reason, outdoor ceiling fans are made of harder and stronger materials like stainless steel and high-density plastics. Also, outdoor ceiling fans have bigger blades than indoor ones, so they can circulate air better.
Wiring and installing
Other differences between the two are how these fans are wired and installed. This is the most crucial part of any electronic appliance because faulty wiring causes electrical fire.
Therefore, the internal wiring and lighting features of outdoor fans must be completely and thoroughly sealed. There is also the need to tightly secure the outdoor fans more rigorously to prevent them fan from being blown down by strong blasts of wind.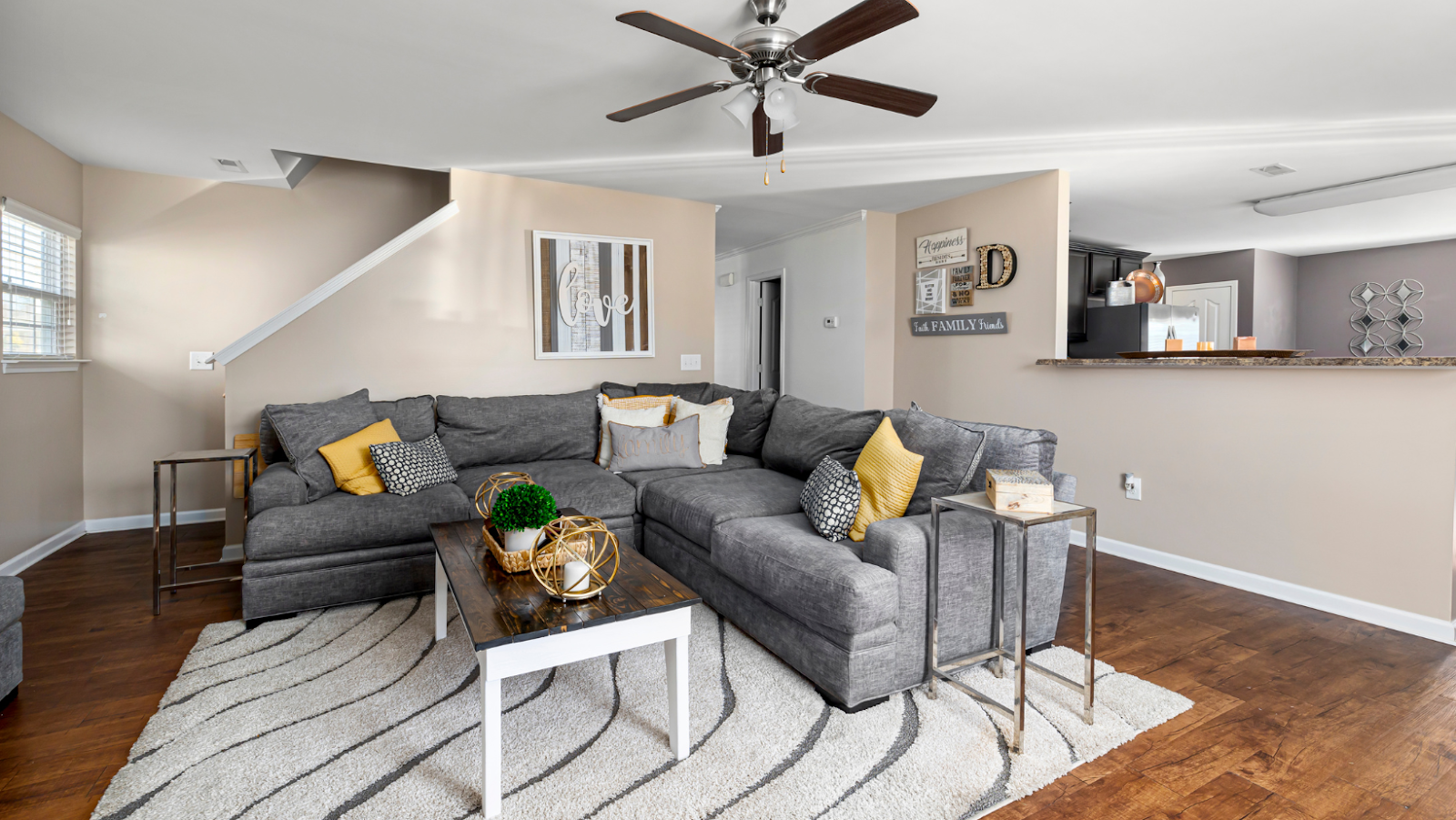 When buying an outdoor ceiling fan
You need to know a few important things that make them different from indoor fans—from the materials they are made of to how they are designed.
As we have mentioned, the materials that outdoor ceiling fans are made out of should be strong enough to withstand weather elements such as gusts of wind. They should also be equipped with a motor that is strong enough to cool open space.
Because outdoor ceiling fans need to provide more air movement, especially in hot air, they are designed to have bigger blades than indoor ones. Wood blades should be avoided when buying outdoor ceiling fans because, as we all know, wood warps when exposed to water. Once a ceiling fan is warping, it can very much affect its usefulness—and how it looks too!
The types of outdoor fans you normally see in an appliance store are damp rated and wet rated. Knowing where you want your outdoor fan to be installed and the climate your house is located in will help you in choosing between the two outdoor ceiling fan types.
Damp rated fan
This type of outdoor ceiling fan is ideal for covered outdoor areas like a patio, porch, or lanai. Damp-rated outdoor ceiling fans are designed to handle dampness and moisture to some extent but hate to get rained or snowed on.
Wet rated
Contrary to what damp-rated outdoor ceiling fans can handle, wet-rated outdoor ceiling fans can withstand getting rained on heavily. You can rest assured that they won't malfunction even if you wash them off with a hose or install them on a pergola.
When buying an indoor ceiling fan
For most people, their primary concern is the appearance and how it will look with your new carpet or China cabinet. However, that should not be the only thing to consider. There are other things besides appearances that are worth considering: the blade pitch, size of the blade, and height of the ceiling.
Picking out an indoor ceiling fan with blades that are too small—just because it goes well with your newly bought carpet—may fail to serve its purpose of cooling the room. But if you pick out the one with big blades, it might damage your walls. Therefore, it is important to measure the size of the room where you want to install the ceiling fan.
Additionally, you might also want to check the motor size of the ceiling fan. With a larger motor, the blades can move faster and cooler. The only drawback is it may use up more electricity.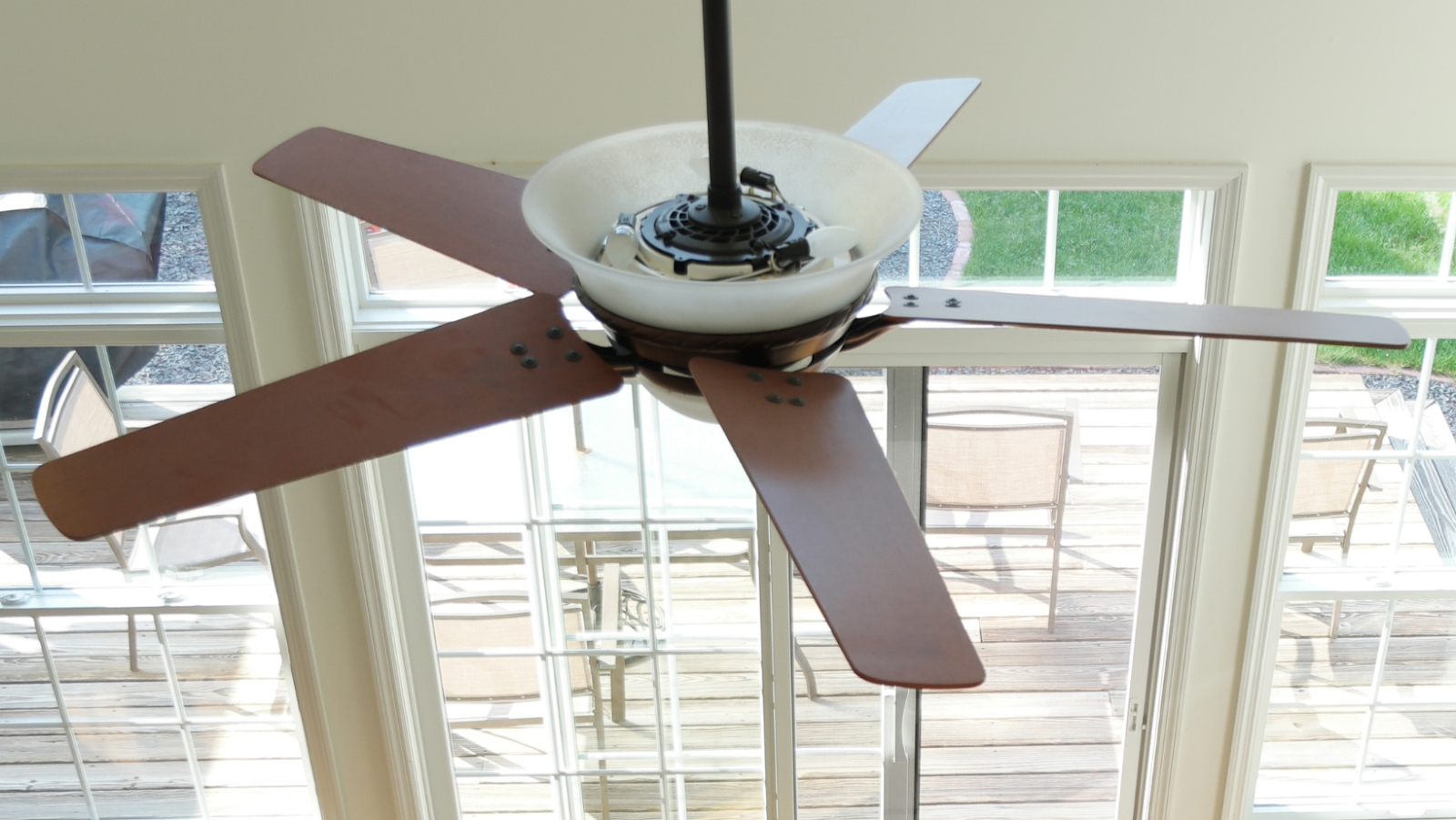 Conclusion
You can use an outdoor damp-rated ceiling fan indoors where rooms or spaces in the house are usually damp, such as the bathroom or laundry room. But placing an indoor ceiling fan in a patio, lanai, pergola, or any semi-shielded area is an electrical fire hazard any time it gets wet. So it is important to identify which ceiling fans are for indoors and outdoors.
Now that you know the things you need to consider to help you make an informed decision about indoor and outdoor ceiling fans, go and complete your home project!