What Is Maximalist Aesthetic In Interior Design?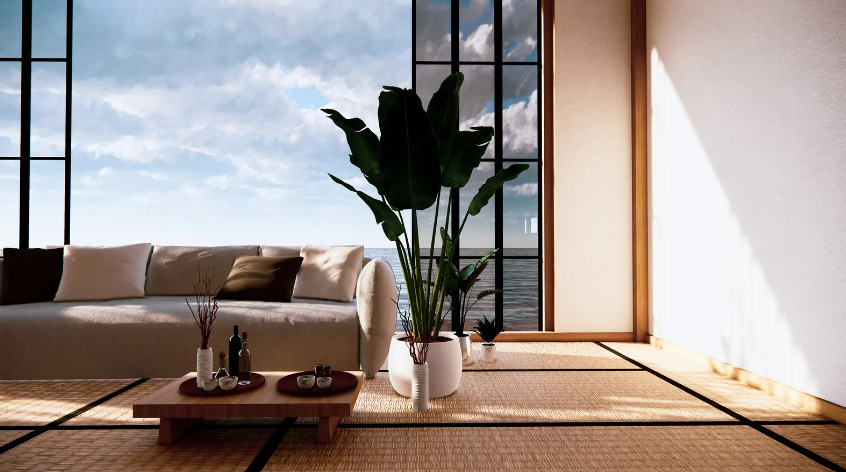 If you're a fan of the 'more is more' look, then you're in for a treat – the maximalist aesthetic is currently enjoying a revival in the world of interior design. But just because maximalism is right on trend doesn't mean that it's a modern concept. The idea of maximalist décor has been around for centuries, mostly with powerful figures adopting the aesthetic to showcase their riches. From the elaborate ornamental designs at the French court of Louis IX to the Victorians with their 'cabinets of curiosities' to the decadence of Ancient Egypt, maximalism has long been associated with wealth and indulgence.
The good news is that in today's world, you don't have to be a wealthy monarch to enjoy a maximalist aesthetic. Maximalist furnishings and ornaments are accessible to everyone, and achieving the look needn't cost the earth.
But when it comes to interior design, what exactly is maximalist aesthetic? Unlike minimalism, where the overall aesthetic is understated and subtle, maximalism is all about excess in terms of color, texture, pattern, shape, and objects. Where minimal design aesthetics aims to limit itself to muted palettes and less ornamentation, maximalism pulls out all the stops. It is a high-impact and bold–thinking statement furniture piece with patterned lamp shades, contrasting walls, striking artworks, and playful use of ornamentation.
So, how exactly do you pull the look together? And how do you really define maximalist interior design?
Color
One of the most obvious features of a maximalist aesthetic is that it doesn't hold back when it comes to color. A maximalist design might feature varying shades of the same bold color, or it might be an amalgamation of numerous clashing hues. Either way, the overall effect is always eye-catching and dramatic. Even the use of just one color can adhere to a maximalist aesthetic if done correctly. For instance, a pop of a bold shade, such as shocking pink, against a monochrome palette can be just as striking as an entire rainbow of hues.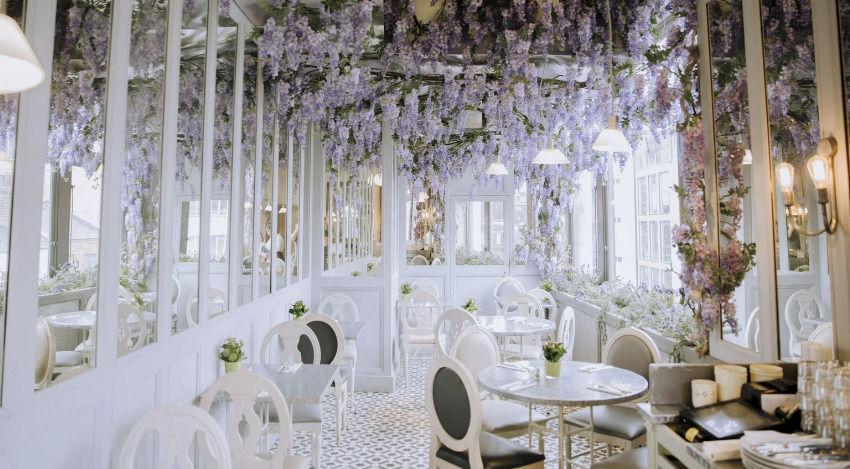 When it comes to color, a room that's designed with a maximalist aesthetic should always have a wow factor. So, even if your color scheme is limited in the number of shades that are used, they should all come together in a way that creates maximum impact.
Pattern and Texture
Patterns can be used to great effect in a maximalist aesthetic. Don't be afraid to clash with different patterns, such as florals with stripes. A bold statement-colored sofa can be enhanced with several cushions of varying patterns. For a really chic, sophisticated look, use cushions that include the sofa color in their patterns, then add a contrasting throw in a completely different shade and print for a modern twist.
Patterns and textures can be created on the walls, whether with different wallpapers or eye-catching paint colors. Also, don't neglect the ceiling. You can highlight this with textured wallpaper, statement chandelier lighting, or even a painted mural.
The good thing about maximalist aesthetics is that it can be quite broad to define, which gives it a wider appeal. While the most elaborate maximalist fans will happily embrace pattern and texture on every surface, those with less flashy tastes can still enjoy the maximalist aesthetic. For instance, a striking feature wall within a vibrant room is a great way to adhere to the maximalist aesthetic if you'd rather play it a bit safer.
Balance
The maximalist aesthetic allows you to play with color, shape, patterns, and texture. However, that doesn't mean that a maximalist room should be untidy. You can display numerous ornaments and keepsakes whilst still retaining balance. Layering works well in a maximalist space, where you layer all your items on a range of surfaces, such as shelves, bookcases, and tables. You might want to scour vintage markets and charity shops to pick up one-off pieces that you can showcase in your maximalist interior.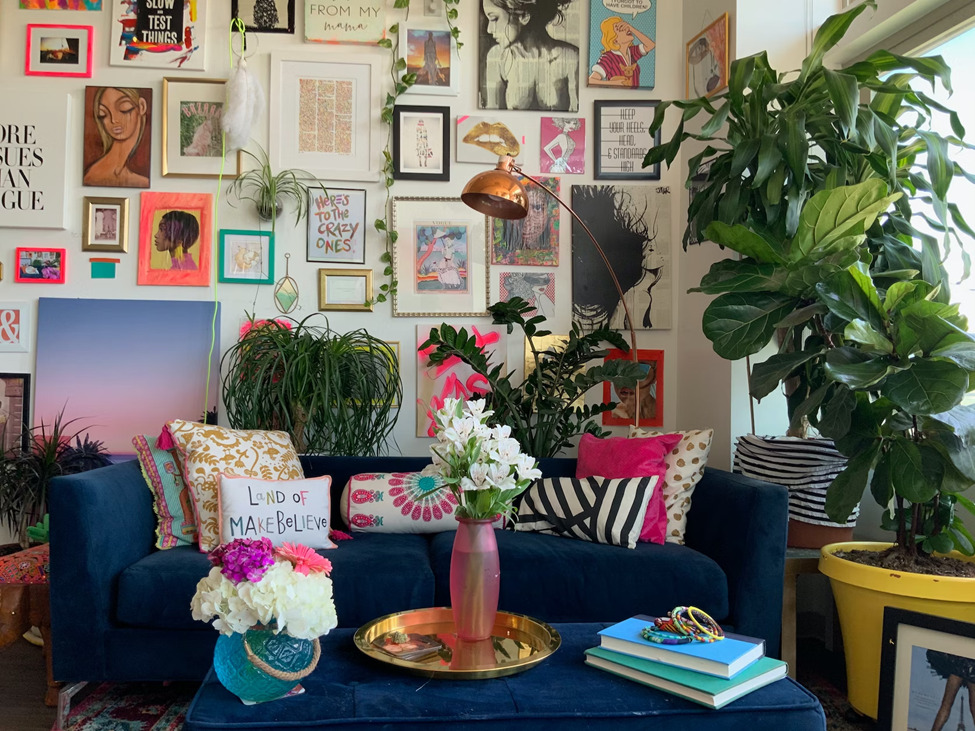 Plants are known to have a calming effect, so adding them will give a sense of order and contrast to the dramatic look. Try varying the types and heights of plants in your space to create depth and added interest. Monsteras are popular in maximalist aesthetics and bring a retro feel to any room, whilst creeper plants will add height and volume to the space. It's also a good idea to have one or two main focal points in the room to act as an anchor for the space. This could be anything from a detailed wall mural to a striking sculpture to a statement lamp.
Conclusion
When it comes to interior design, the maximalist aesthetic is bold in its use of color, shape, pattern, and texture.