Vizio is one of the leading providers of high-quality televisions, and their smart features are among the most popular. Smart TVs offer added functionality and convenience, allowing users to access streaming apps and control their TVs via voice commands. With technological advances, Vizio has consistently upgraded their lineup with some of the latest features.
This article will detail the 4 best Vizio TVs in 2023 and discuss their smart features. We'll review the SmartCast app system, popular built-in apps, voice command choices, advanced video processing technology, and HDR and Dolby Vision support. Additionally, we'll look at how to connect other devices to your TV for watching movies or streaming TV shows without a cable subscription.
With these helpful tips and tricks on upgrading your television experience with a Vizio device, you can use cutting-edge technologies to get more out of your entertainment choices.
The 4 Best Vizio TVs of 2023 Reviews and Smart Features
With the dawn of 4K UHD, there is no better time to upgrade your entertainment system. Among the different brands available in the market, Vizio TVs are considered a top choice and offer an array of amazing features.
In this article, we will discuss the 4 best Vizio TVs of 2023 and what makes them stand out.
Vizio M-Series Quantum
The Vizio M-Series Quantum ranks among the top picks of Vizio TVs. Featuring Quantum Color technology powered by a powerful 65-inch quantum dot display, this model delivers exceptional color accuracy and vivid picture quality. In addition, it supports HDR10, Dolby Vision, and HDR10+ content to provide a more dynamic viewing experience with rich shading and detailed highlights.
This TV is powered by the latest version known as SmartCast™ 4.0 to provide a truly smart entertainment hub that allows users to access streaming services like Netflix, Hulu, Prime Video and YouTube with just one click. It is also compatible with Apple AirPlay 2 for easy sharing of photos, videos, music and other media from other apps like Spotify or Google Play Music directly from your phone or tablet onto your TV screen.
The M-Series Quantum runs on Vizio's V8 octa-core processor, offering lightning-fast speeds for smoother performance when streaming or gaming. It also lets you directly control your TV with voice commands to Google Assistant for optimum convenience when navigating content or accessing online apps. In addition, the effective motion rate is 120Hz which helps reduce motion blur during fast action scenes providing lag free gaming performances especially recommended for serious gamers out there!
Vizio P-Series Quantum X
The Vizio P-Series Quantum X is a performance-driven TV with immersive 4K picture quality, vibrant colors, deep blacks, and impressive brightness. In addition, this OLED-powered model has a 65-inch display panel, making it ideal for entertainment viewing in larger rooms.
It also has built-in support for Dolby Vision HDR and HDR10 content. In addition, the TV's VIZIO SmartCast platform has been updated to Quantum Color technology which offers up to 240 local dimming zones, ensuring lamp coverage across the whole screen for even lighting and shadow detail reproduction. It also has Auto Game Mode and a built-in voice assistant to make entertainment on the big screen much easier.
The P-Series Quantum X incorporates cutting edge features like Active Full Array Max technology and UltraBright 1200 brightness, allowing users to enjoy all their content in its full glory with optimal viewing angles. Additionally, the TV also houses four HDMI 2.0a ports with HDCP 2.2 support that can be used to connect gaming consoles or other playback devices as well as an integrated 802.11ac Wi-Fi connectivity feature for casting audios or video content wirelessly onto the TV through Vizio's SmartCast mobile app or any supported streaming service (Netflix, Hulu etc.).
Vizio P-Series Quantum
The Vizio P-Series Quantum is one of the best 4K TVs of 2023, thanks to its impressive picture quality and excellent Smart TV features. This model comes in four sizes: 55″, 65″, 75″ and 85″. In addition, it's the only Vizio TV that supports the rare QLED technology, giving it an extra level of brightness and vibrancy that other models don't have.
The Quantum model also has incredible motion processing for smooth fast action scenes, wide color gamut for bold color accuracy, HDR plus Dolby Vision support for stark contrast looks and clear audio powered by DTS StudioSoundX for an immersive home theater experience.
It also comes preloaded with Google assistant, Apple AirPlay 2 and Chromecast built-in means you can easily bring content from your favorite streaming platform to your TV.
Vizio V-Series
The Vizio V-Series is the company's entry-level range of 4K Smart TVs. It includes two models in 55-inch and 65-inch models, sporting full-array LED backlighting and 1080p HDR support.
The V-Series offers helpful features at a great price and boasts excellent image quality. For example, there is a Game Enhancer feature to boost game visuals and reduce input lag, as well as motion compensation technology that allows for smooth playback of action scenes without tearing or stuttering.
To make it even more attractive, the V-Series comes with Vizio's SmartCast 3.0 platform loaded with streaming content options such as Netflix, YouTube and Hulu Plus, while offering access to apps like Amazon Prime Video and Xumo from the Google Play Store.
The refresh rate is 60 Hz for all models but you can also access 120 Hz viewing in specific settings such as Sports Mode. Finally, to enhance the overall user experience, the TV range offers voice control presentation devices like Amazon Alexa or Google Assistant for easy navigation through menus or app launching capabilities.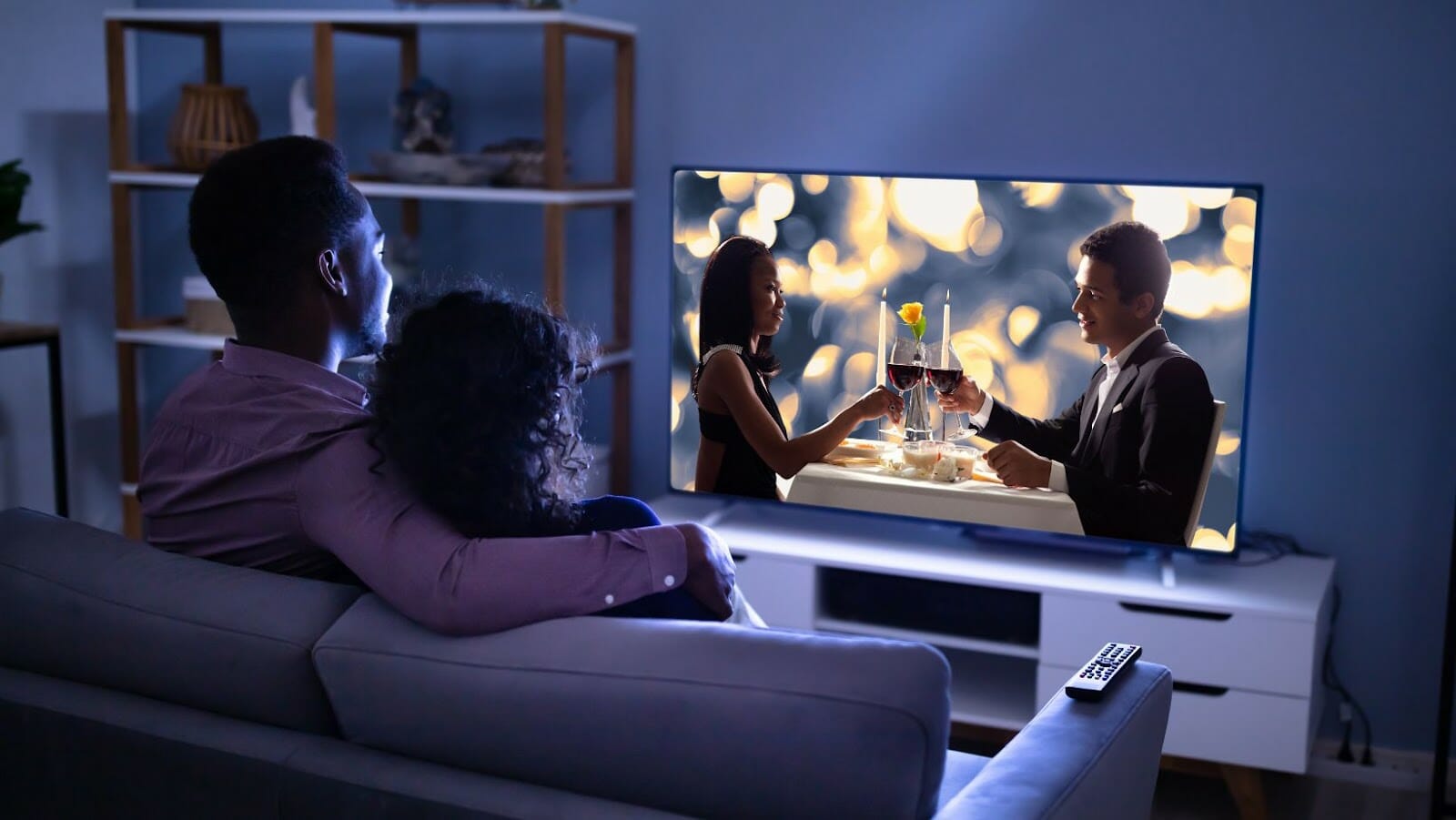 Smart Features
Vizio TVs are at the forefront of the latest technology, offering a wide range of smart features for viewing pleasure. Smart features are essential for any TV model because they offer enhanced streaming, gaming, and energy-saving capabilities.
In this article, we'll look at the four best Vizio TVs of 2023 so you can decide which model suits your needs! We'll also discuss each model's impressive smart features and the user reviews to help you make the right choice.
SmartCast
One of the most attractive Vizio smart features is SmartCast. This system allows you to explore, search and launch your favorite entertainment with just one tap straight from your compatible device. In addition, SmartCast allows dynamic recommendation of top streaming TV options and easy navigation of content.
The SmartCast Home Screen provides easy access to the content you often watch. The Home Screen gives control of all workspaces from Apps, Live TV and favorites. Through personalized profiles, SmartCast lets everyone pick up where they left off allowing for customized movie watching experiences specifically for each user's needs.
With Chromecast built-in technology, you can summon virtually any streaming service or app on your mobile device to play on your television so that you are connected with various entertainment sources at your fingertips. In addition, Chromecast allows smart TVs to cast movies and TV shows from a smartphone or tablet effortlessly with one touch click or voice command capabilities . You can also use it as the ultimate remote control with options like Remote Finder, power management settings and even access settings remotely.
AirPlay 2 and Chromecast
AirPlay 2 and Google Chromecast are the most popular and widely used smart features on newer Vizio TVs. AirPlay 2 is an Apple software that allows you to easily share photos, music, videos, and more directly from your iPhone, iPad or Mac to your TV. Additionally, with AirPlay 2 you can securely control what's playing on your TV by using the "AirPlay controls" menu in the TV's app (or via the system settings). Finally, Airplay lets you play music through your TV using Apple Music or any other compatible streaming service.
Google Chromecast provides a similar experience through Google's streaming service. With Chromecast connected to your Vizio TV, you can easily stream content from your favorite apps including Netflix, Hulu Plus and ESPN Plus, and access any downloadable media including movies or shows from Google Play Store. In addition, through Chromecast you can cast multimedia content from compatible mobile devices directly to your TV wirelessly.
In addition to streaming content with either Airplay 2 or Chromecast, Vizio TVs also support voice features with Amazon Alexa and Google Assistant (depending on available options).
Voice Control
Vizio TVs allow users to control their TVs with simple voice commands. With the help of a built-in Voice Remote, Amazon Alexa, or Google Assistant, Vizio televisions can be easily operated without having to search through menus or buttons. Instead, users can choose easy voice commands such as "turn on" or "volume up" to execute the desired features.
By linking a Vizio TV with compatible home assistants such as Alexa and Google Home, users can ask their voice assistant to turn off all lights in the living room or increase the volume for optimized audio performance. Additionally, users can access various streaming content and apps specific to their television's model year. This allows for more options than traditional programs and subscriptions that require monthly payments.
Voice control makes it easy and convenient for users to access the extensive options offered by Vizio televisions to curate an optimal viewing experience at home.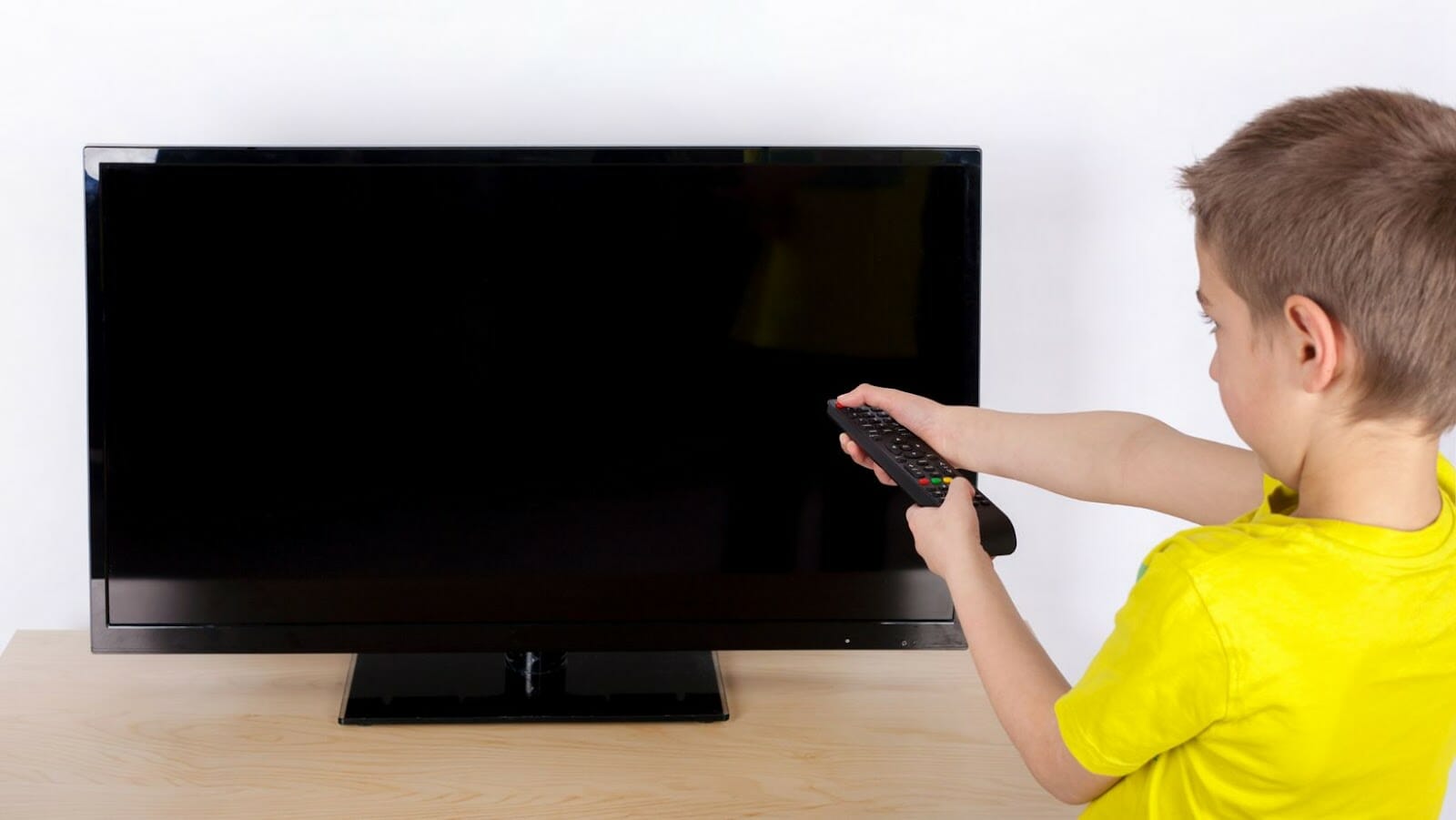 Smart TV Apps
These days, most TVs have smart features that can stream content from internet services like Netflix and Hulu. In addition, many brands will bundle their proprietary apps onto their Smart TV platforms, allowing you to access more content without buying an additional device.
Vizio has a range of smart TV apps on its 4 best TVs for 2023 — the V-Series, M-Series, P-Series Quantum and P-Series Quantum X models. These include popular streaming services such as Netflix, Amazon Prime Video, YouTube TV and Google Play Movies & TV. In addition, Vizio has exclusive partnerships with major sports networks such as ESPN+ and NBC Sports and music channels like Spotify, Pandora Radio, SiriusXM Radio and Tidal Music. Access to these app stores on your Vizio TV allows you to explore new content regularly.
You can also access television programming like live shows via built-in tuners in your Vizio Smart TVs or through over-the-air antenna connection. Additionally, the sets give you access to media player devices using their native Chromecast capabilities, allowing you to view media from remote sources on your television screen in high resolution. As well as streaming content from various providers including channels like HBO GO and Showtime Anytime directly off of your set itself.
All these features together create an immersive viewing experience — giving you an extensive library of films and shows that will keep even the most hardcore movie fan entertained for hours at a time!
Conclusion
Vizio's lineup of TVs offer a wide range of options for any budget, with impressive features and smart capabilities. With new models released every year, the 2023 lineup will be even better than the previous years.
We've highlighted some of the best responses to this year's release and discussed how Vizio's innovative features make their TVs stand out. For example, users can use Vizio's SmartCast platform to stream content from their favorite apps such as Hulu Plus, Netflix, YouTube, and more. In addition to quick access to streaming services, these TVs feature impressive sound capabilities that make movie night or a gaming session even more enjoyable.
No matter what you're looking for in a TV, there is sure to be a Vizio model that meets your needs — all within an attractive price point. For those in search of high quality entertainment at an affordable price tag, we recommend checking out one of four our highlighted highlight great choices for 2023: The P-Series Quantum X PX75-G1 4K HDR LED TV, The M-Series Quantum M658-G1 4K HDR LED Smart TV, The V Series V801-G4 1080p HDR LCD TV and P Series Quantum P659-G1 4K HDR LED Smart TV.
"