Tips to Make Your Vacation Rental Stand Out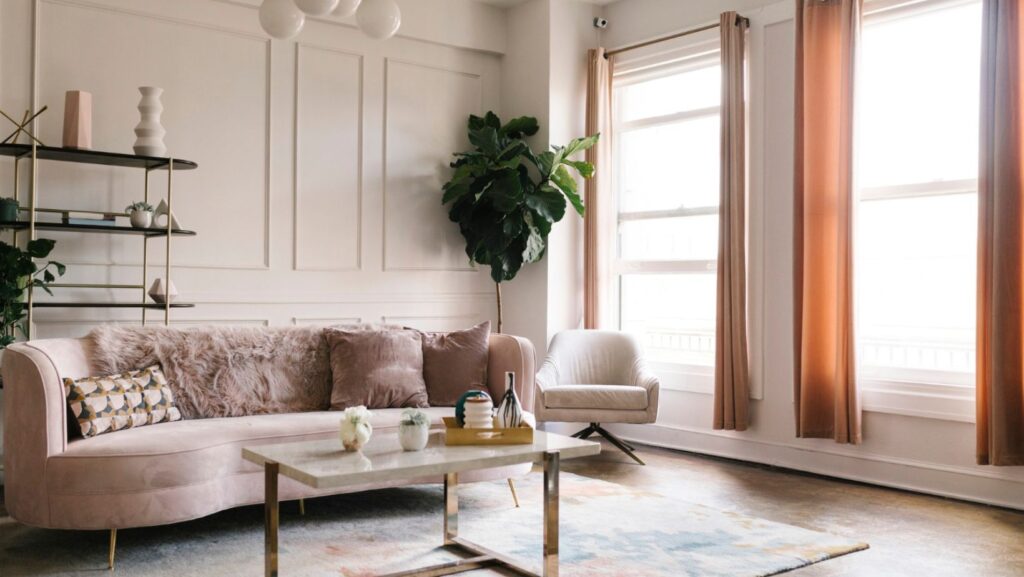 Vacation rentals are becoming more and more well-liked among travelers looking for an individualized and comfortable lodging experience in today's fast-paced world. Owners of vacation rentals now face greater competition thanks to the growth of websites like Airbnb and Vrbo. There are various practical tactics you may use if you own a vacation rental home and want to draw more visitors and stand out from the competition. Here are some of the most useful recommendations to help you step up your vacation rental game and make a positive impression on your visitors.
Captivating Photos and Descriptions
First impressions matter a lot, so it's critical to capture potential guests' attention when they are perusing dozens of listings by using appealing photographs and intriguing text. To present your house, spend money on excellent photography, and be sure to document all of its distinctive characteristics and facilities. High-quality photos can arouse feelings and inspire a desire for your vacation rental, boosting the likelihood that prospective guests will select your place over others. Include well-written, thorough descriptions that highlight what makes your rental unique to go along with your images. To attract readers and arouse their attention, it is important to highlight the primary selling factors, whether they are the spectacular views, the ideal location, or the luxurious facilities.
Exceptional Customer Service
Excellent customer service has the potential to completely transform the vacation rental market. Make sure your visitors are made to feel welcome even before they arrive by immediately answering questions and being open about the amenities of your rental. Give them detailed directions and advice on how to take advantage of the amenities while they are there. To guarantee that your guests have a great experience, swiftly and courteously address any issues or concerns. Remember that satisfied visitors are more likely to leave favorable comments and refer people to your property, which can have a long-term impact on your booking rate.
Amenities That Wow
Modern tourists look for experiences that enhance their vacations rather than just a place to sleep. To wow your guests, think about providing extraordinary amenities. A home theater system, a game room with numerous entertainment options, a fully equipped kitchen with appliances, or a private pool or hot tub are a few examples. However, you should never try to install those things on your own or do anything to jeopardize your plumbing.
Instead, you might opt for a local plumber who can do those things for you, and if you're located in Australia, for instance, you can always talk to a reliable plumber from Belmont who has tons of experience dealing with these issues. Additionally, remember your guests' comfort and convenience by supplying necessities like soft towels, premium bedding, and amenities. Keep in mind that even seemingly insignificant elements can have a significant impact on how visitors feel about their stay.
Unique Themes and Decor
Going above and beyond the fundamentals is necessary to provide your visitors with a great experience. If you want to distinguish your vacation rental from other similar accommodations, think about decorating it with a special theme. Whether it's a sophisticated urban loft with a modern design or a lovely beach house with nautical details, a well-executed theme may make a lasting impression on your guests. Don't go overboard; a tasteful and consistent theme will draw more attendees than an excessively unusual one may. Finding the ideal balance and making your property stand out from the crowd can be accomplished by consulting an interior designer or completing extensive studies on current design trends.
Local Experiences and Recommendations
By giving them local advice and insider information, you may assist your visitors in getting the most out of their trip. You are the finest person to give directions to the greatest eateries, events, and attractions in the area. Make a welcome gift containing pamphlets, maps, and individualized advice to improve their holiday. Think about working with nearby companies to provide your visitors with exclusive deals to enhance their stay. You may give your visitors a sense of belonging and entice them to stay again by building a link between your rental and the neighborhood.
Sustainable and Eco-Friendly Practices
Integrating sustainable practices into your vacation rental can be a major selling point in today's climate of rising environmental consciousness. Think about installing energy-efficient appliances, setting up recycling bins, and utilizing environmentally friendly cleaning supplies. Through educational signage and instructions inside the rental, promote water and energy saving. You can help make the world more environmentally friendly by implementing eco-friendly practices, and you can draw in eco-aware visitors who value and appreciate your efforts.
The guest experience and happiness must be prioritized if you want to stand out in the crowded vacation rental industry. There are several methods to make your vacation rental the pick for travelers, from appealing images and descriptions to first-rate customer service and distinctive themes. Do not undervalue the significance of individualized suggestions and environmentally friendly actions. Combining these expert suggestions can help your vacation rental stand out as the choice for guests looking for an unforgettable and cozy break.