Stainless Steel – The Complete Guide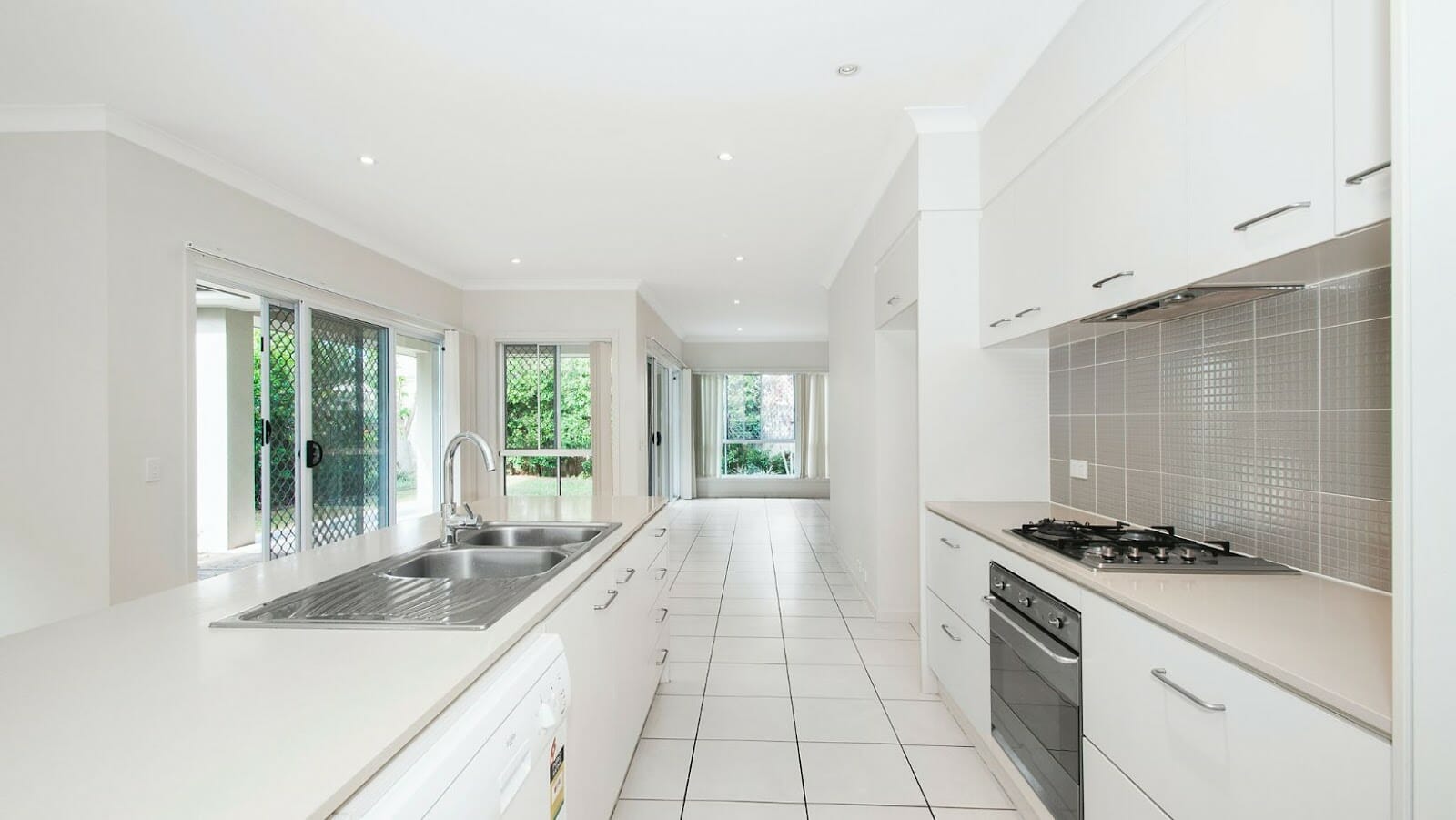 In the past couple of decades, stainless steel items and appliances have become one of the basic staples of the modern household. Sure, their quality is the main reason they've stayed the test of time – but why do we use the material for everything from stainless range hoods to pots and pans? We'll explore how stainless steel has conquered consumer and industrial markets right here!
Stainless Steel 101
One of the major draws of stainless steel is its superb ability to resist corrosion, objectively attractive appearance, and excellent strength. Because of this, the material has found its way to plenty of uses in all industries and households.
However, despite using stainless steel for years – most of us don't know the first thing about it. But we're going to change that right now!
For starters, you should know that stainless steel is a chromium and iron alloy. Generally, it contains a minimal 10% of chromium – but the precise ratios and component materials can vary wildly based on what grade the steel needs to be and what it will be used for.
Here are some of the other commonly used additives to stainless steel:
Silicon
Copper
Nitrogen
Carbon
Nickel
Manganese
Sulfur
We won't bore you with the details of the alloying process – but you should know that many of these materials are added to stainless steel to achieve:
Higher strength
Better corrosion resistance
Low or high-temperature resistance, depending on the intended use
Better weldability
Lower or higher magnetism
Advantages of Stainless Steel
If you've used stainless steel items before – as you probably have – you know that they come in all sorts of finishes – like engraved, brushed, bright, and matt. The material can also be tinted and embossed, resulting in a pleasant visual variety and a lot of aesthetic appeal. That's also why architects and designers often incorporate stainless steel in street furniture and interior design.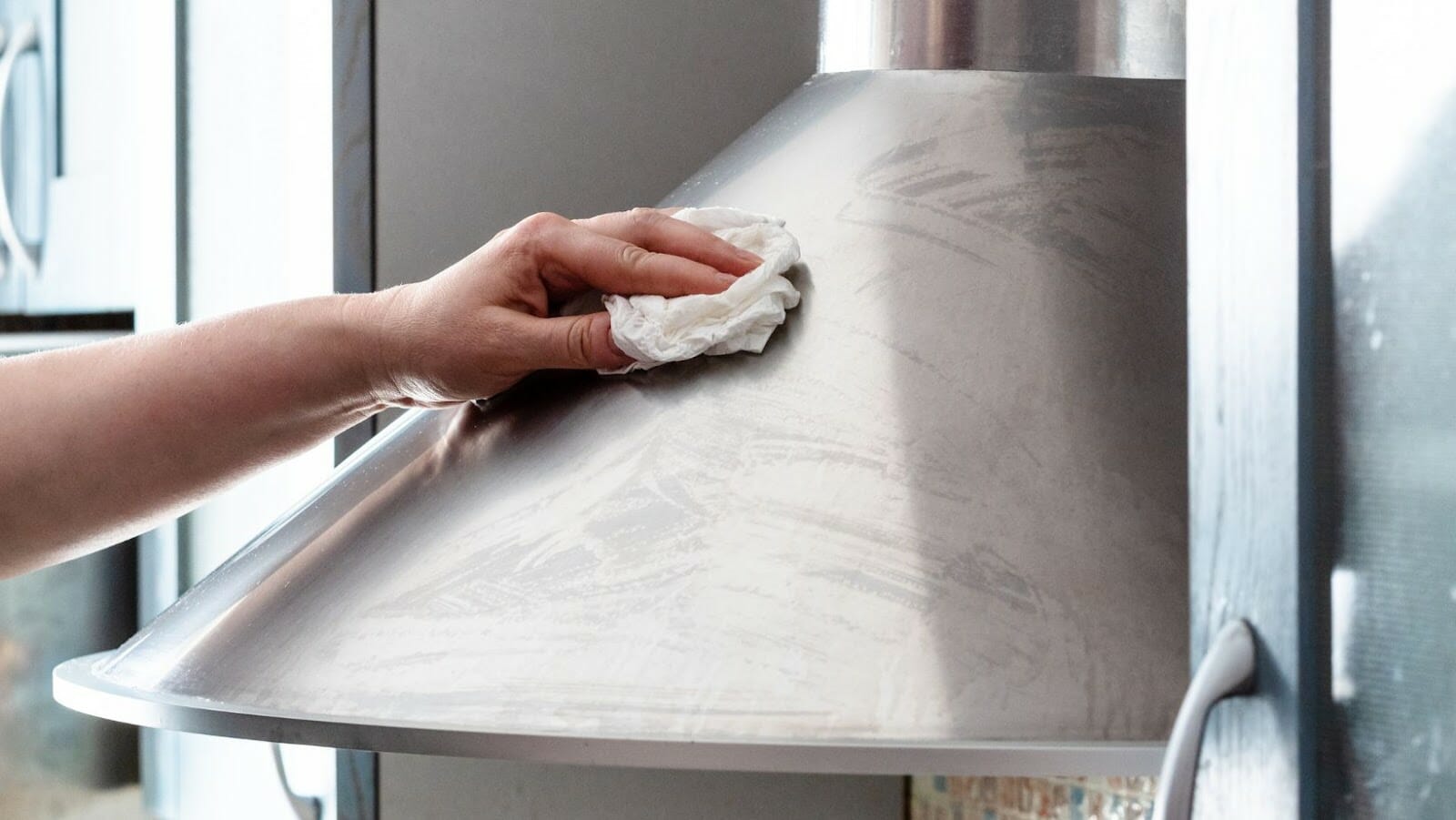 However, aesthetics alone don't make a material popular – which is why its mechanical properties are the main reason it has garnered so much attention over the years. Depending on the specific alloy and its intended use, stainless steel combines hardness, elasticity, and ductility – making it perfect for appliances that will be inevitably subjected to a lot of wear and tear or for metal forming.
Plus, stainless steel is one of the best metallic materials for fire resistance – that's why it's often implemented in structural applications. Its critical temperature is above an astounding 800°C, and it emits no toxic fumes at insanely high temperatures.  And remember that chromium content we've mentioned above? That's what provides stainless steel with such great corrosion resistance.
A film of chromium oxide residing on the surface of any stainless steel object will help stainless steel regenerate when scratched and stop it from rusting over time. Of course, it wouldn't be much of a stainless steel if it could easily be stained – which is why items made of stainless steel aren't fussy when cleaning. Simple soap powders and detergents are enough to clean them spotless without damaging the surface.
Finally, stainless steel is also popular in modern industrial design because it's almost infinitely recyclable. It's one of the best green materials used in construction – where its recovery rate hovers near 100 percent. It leaks no compounds after contact with water and is quite environmentally inert. Stainless steel is an excellent choice when building anything exposed to weather elements – like facades, roofs, or water pipes.
Stainless Steel And Our Kitchens
With the start of the new millennium, the modern kitchen started looking a lot more futuristic. And seeing as our appliances have never been just about cooking, their design followed suit. The popular black appliances in the 90s were soon replaced with shiny stainless steel ones. It wasn't just easier to clean and maintain – stainless steel appeared more futuristic. And the rapid pace of technological progress in the first years of the 21st century began being reflected in the design of our everyday kitchen appliances.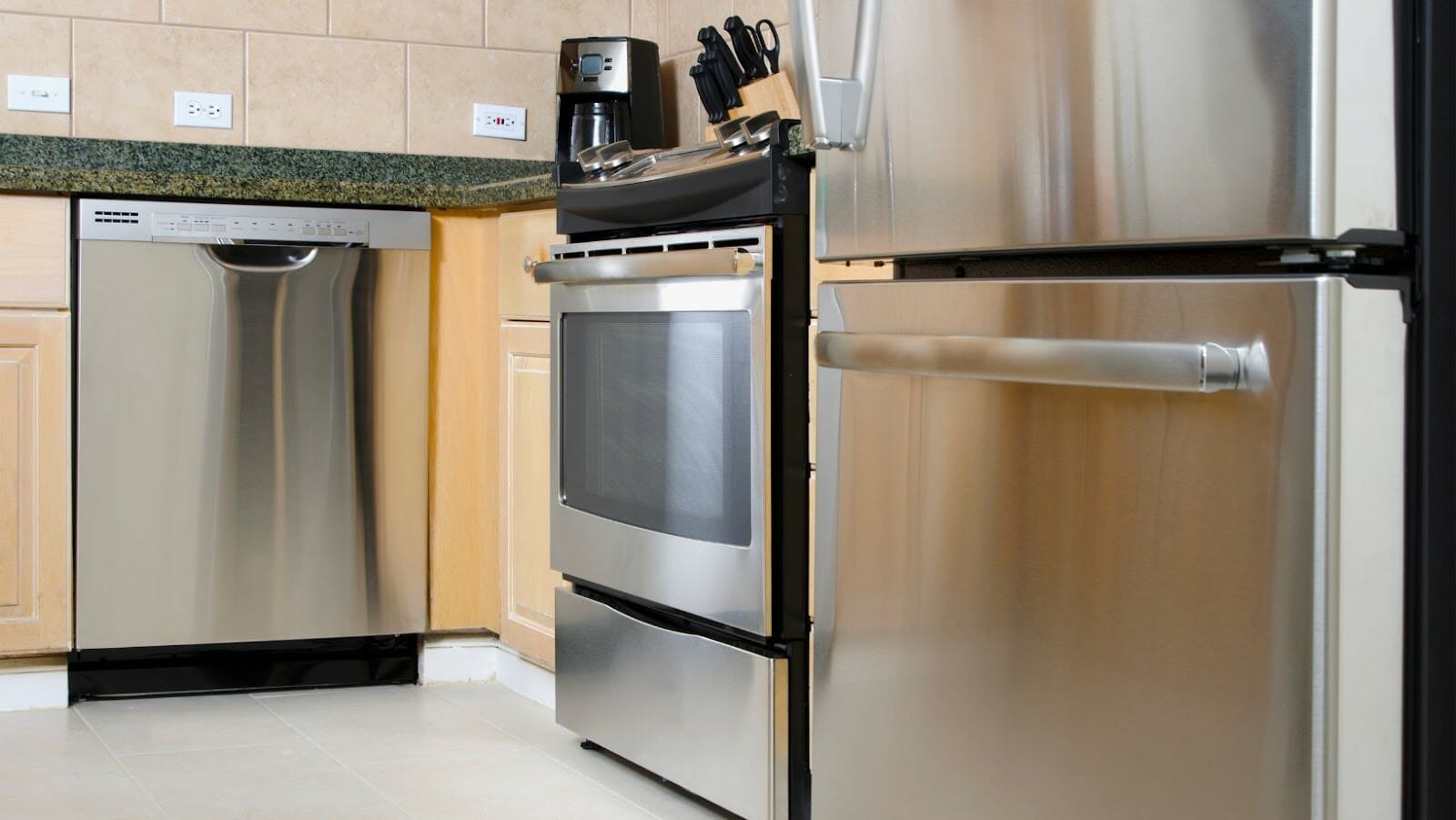 However, stainless steel has been used in kitchens longer than you may know. The material was first invented for gun barrels that needed to be corrosion-resistant. During the Roaring Twenties, the material found its way to the manufacturing plants for surgical scalpels, tools, and kitchen cutlery.
The famous SS Queen Mary had the world's first kitchen with stainless steel appliances – it was launched in 1934. And while it slowly crept into various kitchen items, it took the futuristic tastes of the 2000s to bring it into the mainstream.
The metallic, sleek aesthetic stainless steel made it perfect for the techno-utopia era of interior design. Its popularity also coincided with kitchens becoming a lot less feminine and more gender-neutral – as the female role in the workforce changed, their household roles also changed. Men began cooking much more – and kitchens gained a more neutral visual style.