Selling Your Home in the Fall? Here Are 9 Things You Should Know
If it's your first time selling a home, you might not know that fall is the low season for real estate and the least ideal time to sell a home. In autumn, many schools reopen, and people are reluctant to uproot and relocate their families unless it's absolutely necessary. However, that doesn't mean you can't sell a house in the fall and reap a few benefits.
Advantages and Disadvantages of Selling Your Home in Fall
If you plan to sell your home this autumn, it helps to be aware of the benefits and disadvantages. With careful preparation and staging efforts, you can maximize the benefits while limiting the impact of the drawbacks.
Advantages
Some advantages of selling in the fall are:
• Homes look better: Fall décor and seasonal vegetation (pumpkins, colorful foliage, and flowers) enhance a home's curb appeal and pique potential buyers' interests.
• The weather is ideal for moving: Cool-but-not-icy weather makes it safe and easy to move.
• Lower moving costs: Because not many people are moving in the fall, moving expenses are typically lower.
Disadvantages
Some of the drawbacks of selling a house in the fall are:
• Navigating busy schedules: It might not be easy to plan house showings due to busy school and work schedules.
• Fewer buyers: There are fewer home buyers compared to the summer months.
• Constant landscape maintenance: Maintaining curb appeal may be difficult with falling leaves.
Top Tips for Selling a Home in Autumn
To overcome the challenges of selling a house in the fall, consider the following tips:
Bring in the Lights
Evenings get darker sooner on fall days. Brightening your home will help capture buyers' attention from afar as they can see your home's attractive features. This can be achieved by wiping your screens and windows to allow as much natural light in as possible.
Get lightbulbs with higher wattage or add lamps to enhance lighting. Switch on all the lights, including closet and appliance lights, when you're expecting a house tour. Light up rooms with few windows by setting up accent lights for furniture and cabinets. Use light, neutral paint colors for the interior for a bright and airy effect.
Inspect and Renovate
You may gain additional leverage by addressing issues such as roof repairs, water damage, and HVAC system checks. Inspecting and deep-cleaning your home is a good idea when you're preparing to sell.
Do Full Indoor Maintenance
Consider the following maintenance tips to prepare your home for a showing in autumn:
• Eliminate any eyesores and address issues such as flaking paint and chipped wood in the rooms.
• Get new furnace filters to prevent the circulation of stale air and dust.
• Install insulators around doors and windows to keep out autumn drafts.
List the Home Right Away
Most people get busier close to winter, so listing your home as early as possible is advisable. Fewer buyers search for listed properties at this time due to travel and holiday plans. Because of cold and rainy weather, you may also be unable to host outdoor showings of the home and neighborhood, making it harder to build relationships with potential buyers.
So, after you choose to sell, contact your real estate agent and prepare to list the house as soon as possible. You may host a small yard party/open house for potential buyers to help establish personal relationships and boost your chances of selling. This is particularly true for properties with appealing outdoor spaces and views, such as Kiawah Island real estate.
Take Photographs and Videos of the House
Capture photos and videos of the home and outdoor space early in the fall while the natural ambiance is still bright and appealing. You can hire professional real estate photographers or do it yourself. Taking your pictures and videos ahead of time may be handy for ads and posts on social media and listing websites.
Enhance Your Fall Curb Appeal
To ensure your yard is appealing to buyers at showings, keep it neat and clean with the following tips:
• Plant some flowers. Flowers such as marigolds and chrysanthemums are ideal for creating curb appeal in autumn.
• Clean the gutters.
• Clean up the yard. Rake up leaves, mow the lawn and prune some branches for a new look.
Cozy up the Home
People start to spend more time snuggling indoors as the leaves change color and it gets colder outside. You can make your potential buyers feel warm and welcome by making your home comfortable with these tips:
• Turn on the gas or electric fireplace for open houses and showings.
• Adopt bright fall themes and colors for your seats and pillows. However, be careful not to put up too much fall décor so that your home appears just as good for other seasons.
• Stage a conversational seating plan. Face-to-face seating is advisable so buyers can envision a warm, entertaining setup with their household members and friends.
• Set the mood with music. Playing the right music for potential buyers can get you closer to selling a house in the fall. Choose the right music for the season, down-tempo and at a relaxing volume.
• Get some edible treats. You can set out festive treats such as pumpkin cookies or hot cider for buyers during an autumn open house.
Get a Professional Agent
Working with a knowledgeable real estate agent is recommended in the slow autumn market. Inquire about the agents' off-peak selling methods when you interview them.
Price your House to Sell
To get a proper list price, consult a professional agent but consider that pricing may vary according to the season. Make sure you're at ease with the list price since you might not get offers above it; if you need to sell a beach home, like a Folly beach home for sale, research what others similar to yours are selling for currently to get an idea.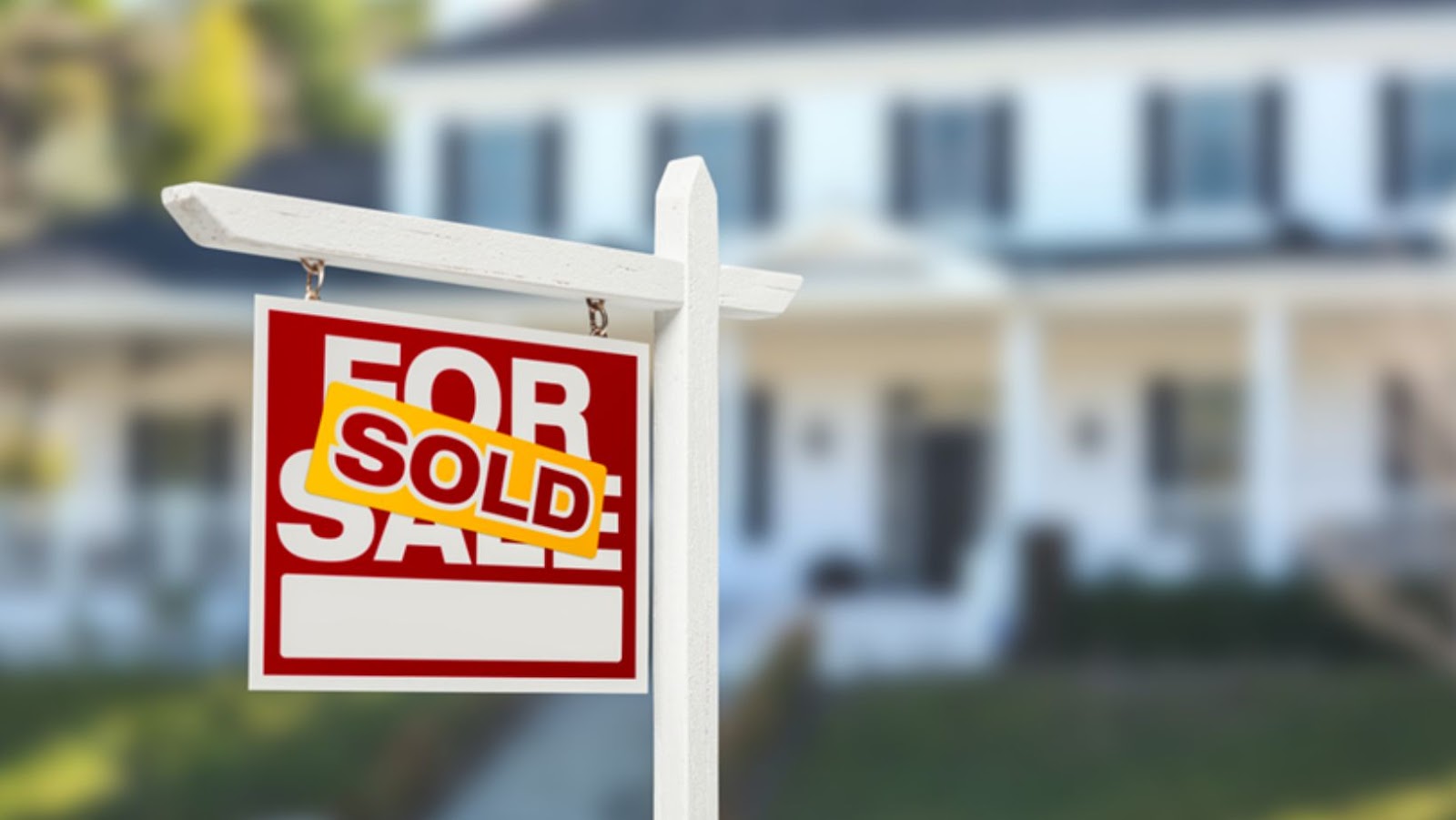 Sold!
It can be challenging to sell a house in the fall, but that's true year-round. If you take the right approach, you could find yourself navigating multiple offers. Be ready for the long haul because selling might take many months. Ask potential buyers to provide feedback about your home in a notebook by the entrance. Customer reviews and the help of a good agent can help enhance your home for a quick sale.