Marina Gate Residences: a luxury apartment complex in Dubai's most iconic location
Dubai Marina is a vibrant tourist hub and an iconic area with many exclusive residential properties. One of such noteworthy options are residences at Marina Gate in Dubai, UAE. What types of apartments does the complex offer and what is nearby for living?
Studio flats in Marina Gate 
Studios in all three Marina Gate towers are available in 2 types of configurations. Their area varies from 535 sq. ft. to 620 sq. ft. Investors will be interested to know that these apartments are larger than other studios in Dubai.
1-bedroom apartments in the complex 
There are 5 types of layouts of 1-bedroom flats. Their sizes range from 627 sq. ft. to 982 sq. ft. They have 1 or 2 bathrooms. The kitchens have a free layout. The cooking space includes floor-to-ceiling cabinets, wall shelves, an oven, an extractor hood and long kitchen cabinets that turn into a bar counter.
2-bedroom flats in the community 
2-bedroom apartments in Marina Gate have 7 types of layouts. The average size is 1,255 sq. ft. They have 2 or 3 bathrooms. The bathrooms in these residences have high-quality finishes, smooth washbasin countertops, double sinks and a wide mirror.
3-bedroom apartments
There are 4 different types of 3-bedroom apartments. The area ranges from 1,800 sq. feet to 2,153 sq. feet. They have 3 or 4 bathrooms, but some may have 5 bathrooms.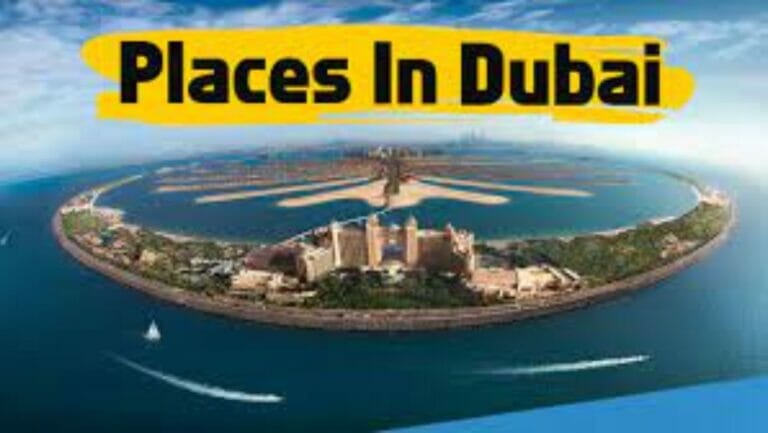 4-bedroom flats 
The 4-bedroom apartments offer a living area of approximately 2,300 sq. ft. to 5,800 sq. ft. They will have from 5 to 6 bathrooms.
Penthouses 
Pentouses in Marina Gate are premium residences with spacious layouts that are preferred by families leading a luxurious lifestyle. Sizes range from 3,300 sq. ft. to 5,845 sq. ft. Marina Gate Penthouses consist of a living room, a dining room and 4 bedrooms, including a master bedroom. The total number of bathrooms varies from 4 to 6, including the master bathroom.
Villas 
The villas in Marina Gate are unique. The layout of these residences is two-level. The number of bedrooms varies from 2 to 4, and the number of bathrooms — from three to five. There are very few villas, and their area ranges from 2,310 sq. ft. to 5,348 sq. ft.
The most popular types of apartments in Marina Gate 
The most popular are 2-bedroom flats. This is followed by 1-bedroom. 3-bedroom configurations rank third, and 4-bedroom residences and studios, respectively, close the list in the fourth and fifth positions.

Rental trends in Marina Gate, Dubai 
Here is an overview of apartments for rent in the community:
The annual cost of renting 1-bedroom flats starts from AED 78,000 and reaches AED 165,000.
The lowest rental price of 2-bedroom apartments is about AED 120,000, while the cost can reach AED 190,000.
Renting 3-bedroom flats in Marina Gate can cost from AED 195,000 to AED 220,000.
A 4-bedroom apartment can be rented at an average price of AED 295,000.
Sales trends in the complex 
Residential real estate is available in installments. The payment plan includes a 10% booking fee, 20% payment during construction and 70% upon delivery.
Here is an overview of the cost of apartments:
The price of studios ranges from AED 1 to AED 1.5 million.
The price of a 1-bedroom flat starts from AED 1.3 million and reaches AED 2.4 million.
2-bedroom apartments are put up for sale for an average of AED 2.4 million.
3-bedroom flats will cost from AED 3.55 to AED 5 million.
As for 4-room apartments, the maximum prices can reach AED 7 million.
Penthouses in Marina Gate are perfect for people with different budgets who want to invest in premium real estate. Penthouses here have a wide price range: prices start from AED 6.5 million and reach AED 12.8 million.
On average, property prices in the community are slightly higher than in other complexes in Dubai Marina. Think about comparing prices before buying a property in the area.
Rental income 
The most profitable type of real estate in Marina Gate is a 1-bedroom flat with a return on investment (ROI) of 6.7%. With a 5.8% return on investment, the studios are the second most profitable properties in the complex. Next on the list are 2-bedroom flats with a ROI of 5.6%. Completing the list, 3-bedroom apartments generate a return on investment of 5%, while the largest property in Marina Gate, 4-bedroom apartments, is known to yield a return on investment of 4.4%.
Transport near Marina Gate 
The water bus is a popular means of transport in the city, especially if passengers want to get from one side of the Dubai Marina to the other. The Marina Walk 2 River Tram Station is a 3-minute walk away.
For leisure and cruises, there are many travel agencies and boat rentals. These include The Yellow Boats, See X Sea Cruise Line, Dubai D3 Yacht Rental, Love Boats UAE and Columbus Dubai Yachts & Boats Rental.
Tram stops 
Dubai Marina is known for its public transport, and Marina Gate also has several public transport stops. The community is less than a 5-minute walk from Marina Towers Tram Stop. The Dubai Tram served by the Roads and Transport Authority (RTA) is one of the most convenient means of transport near Marina Gate, especially if you want to explore the vibrant JBR promenade, the Palm Jumeirah and the entire Dubai Marina district. By paying AED 3, residents can get to Dubai Media City in about 5 minutes.
Restaurants nearby Marina Tower 
Near Marina Gate, residents can see many restaurants. Here are some restaurants close to the community:
Itsu Modern Japanese Restaurant
Reem Al Bawadi Restaurant and Cafe
Mir Amin
Gourmets who like to try new tastes will be delighted with restaurants offering a variety of cuisines. The Itsu chain of modern Japanese restaurants in Murjan Tower, offering takeaway food, makes sushi, salmon sashimi and miso soup. Cafe-restaurant Reem Al Bawadi with vine canopies and delicious greenery offers Lebanese delicacies, such as grilled assorted, mezze and sauces with smoked sauce.
On a walk along the embankment, a stone's throw from the complex, there are many eateries, such as the traditional Mir Amin restaurant and the unusual Grill Republic restaurant and Cafe. You can go to Pie Face for a variety of fragrant pies, Tony Roma's for ribs and steaks on coals, and Nando's for the popular Afro-Portuguese chicken.
You can enjoy a 2-hour cruise with dinner on the Monalisa Yacht, which has a restaurant deck, a separate bar deck and a dance floor. The party yacht, ideal for events in the background of skyscrapers and the sea, offers a wide choice of international cuisine as a buffet.
Supermarkets near Marina Gate 
You can meet your daily shopping needs at the following supermarkets:
Spinneiss
Plus Point Supermarket
Carrefour
The Spinneys branch in Dubai Marina is located opposite Marina Gate. There is also a branded grocery store Marks and Spencer Food Hall and Café, which offers a high-quality range of products, snacks, beverages, pastries and delicacies.
Other amenities include pharmacies, clinics, ATMs, and women's and men's salons.
Buildings near the community 
Marina Gate is located near Princess Tower, 23 Marina and The Torch. These residential buildings are 2-5 minutes away.
Main sights 
Marina Gate is close to 5-star hotels, such as Dubai Marriott Harbour Hotel and Suites, Le Royal Meridien Beach Resort and Spa, Habtoor Grand Resort and Grosvenor House. The property is just 1.8 km from The Walk at JBR. It is also adjacent to famous skyscrapers, such as Cayan Tower, The Torch, Princess Tower and Damac Heights.
Things to consider 
In terms of amenities and quality of accommodation, Marina Gate is undoubtedly superior to others. However, people who have pets may have to reconsider their decision, as the complex has strict rules for allowing pets into the complex.
Start choosing a property in Dubai 
Brand-new buildings and ready-made apartments are available at https://www.axcapital.ae/.