Tips to choose the Best Bed Linen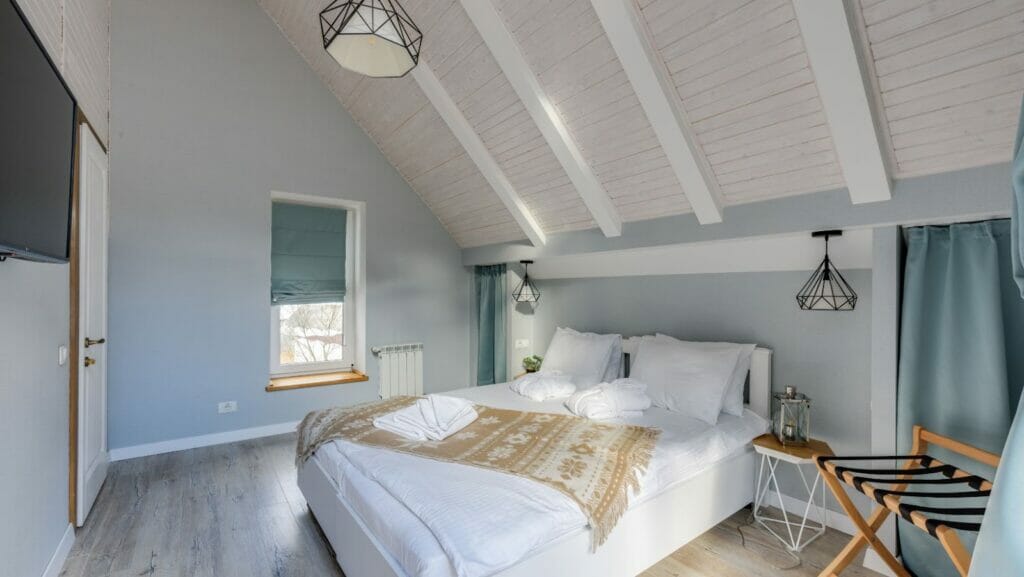 Properly chosen bed linen is one of the main factors on which the quality of sleep depends. There are several criteria for choosing bedding that contributes to a full and healthy rest during sleep. When selecting a material among all its diversity presented in the modern textile market, first of all, you need to pay attention to all the advantages and disadvantages of each type of fabric.
Types of material for bed linen
Having gone to the bedding store, the first thing you need to pay attention to is the material used in sewing the set of linen. Of course, the best solution would be to purchase a product made from natural fabric. For the production of bed linen, the following types of natural materials are used:[Text Wrapping Break]
cotton
linen
bamboo
silk
Let's give an example: bed linen, which was made from a natural material, namely cotton fabric without any addition of impurities, does not stick to the body and does not beat with electricity. Cotton textiles are made from natural materials, and are perfectly breathable, – under cotton bed linen it is not very stuffy or, on the contrary, too cold.
Cotton bedding
Cotton is the most common type of natural fabric used for quilt covers. It is characterized by relative cheapness compared to other materials, while not inferior to them in terms of quality. If the label of underwear says "100% cotton", there is no doubt that it will be comfortable and cozy to sleep on it. In the winter season, it warms perfectly, and in the summer it absorbs moisture. This material is considered an ideal option for choosing a children's bed set. Chintz, poplin, calico and satin are varieties of cotton bed linen that differ in the density of the fabric and the way the fibre is weaved.
Satin bed linen is the leader in sales of products for this purpose. This circumstance is due to the high qualities of this fibre – it is wear-resistant, dense and durable, and also absorbs moisture well. Linen made of satin looks beautiful, practically does not wrinkle, and sleeping on such products is pleasant and comfortable. Satin is considered the best among all types of cotton fabric, but at the same time, the prices for such bedding are very high.
Coarse calico bed linen is the most durable and endowed with properties such as:[Text Wrapping Break]
strength;
wear resistance;
low cost.
When buying bed linen made of coarse calico, be sure to pay attention to the density of the fabric. You should not buy cheap linen made of coarse calico with a density of 80-100 g / m2. Upon closer examination of such material, thick, coarse threads of a rare weave are clearly visible. Linen will not serve you for a long time, after washing it can be deformed and will be unpleasant to the touch.
The standard density of coarse calico for bed linen is 125 g/m2. Luxury calico has a density of 142 g/m2. Linen made of such material is soft, at the same time very strong and durable – it will serve you for more than one year without losing its consumer qualities.
Chintz is an inexpensive, but also the most short-lived material. But still, it has other advantages besides the price. Cotton bed linen is soft, and light, it is not hot to sleep under it in summer. Caring for such linen is also easy – it is easy to wash and iron.[Text Wrapping Break]
Poplin is even softer than chintz while being stronger and more durable.

Jacquard bedding
For an unusual design of the bedroom, it is better to choose jacquard bed linen, decorated with original embroidery or exquisite lace. Jacquard fabric compares favourably with other fabrics used in the tailoring of luxury bedding, the presence of a relief pattern. The pattern on the smooth surface of the fabric can be obtained by weaving the threads in a special order. Along with the visual appeal, sets made of jacquard impress with the durability of use. The rich colour range of jacquard sets allows you to choose the most suitable option for a harmonious combination of the product with the bedroom interior. Luxurious sets, neatly packaged in a gift box, are an excellent present for those responsible for the festive holidays. Everyone will be happy with such a gift.
Linen bed linen
Linen has been used for many years in tailoring sets for sleep. It has such a feature: the more you wash it, the stronger the material becomes. Linen is considered the most durable, it can last  
Silk bedding
The most expensive and refined is silk bed linen. Japanese silk is considered one of the best because it is produced by hand or at special miniature manufactories. If the silk is real, it will never slip, cling and cool the body. Pure silk is very expensive, so many modern manufacturers have begun to combine other natural fibres with it, making products affordable for most buyers.

Bamboo bed linen
In the process of production of bamboo fibre, bamboo pulp is used, which has a powerful antibacterial effect. The material is quite wear-resistant, even after numerous washes, it retains its original appearance and positive properties.
Properly selected bedding will delight its owner for more than one year,
improving his sleep and health!
Bed linen is a wonderful gift for any holiday – wedding, anniversary or birthday. Such a gift will be not only pleasant but also useful for both a man and a woman.