Main Rules For The Care Of Antique Porcelain and What To Pay Attention To While Buying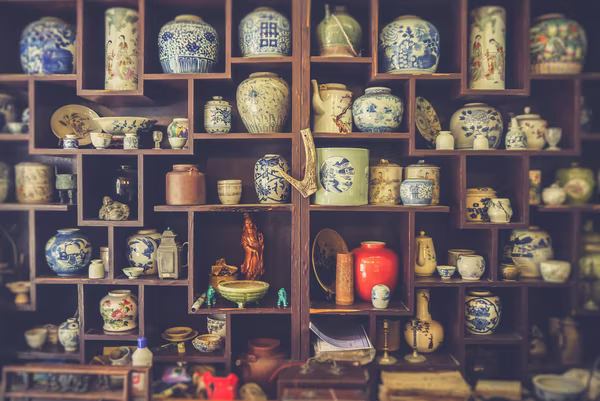 Antique porcelain is considered to have been made at least 100 years ago, having artistic or historical value, especially its first samples. Therefore, inherited porcelain products need more careful care than modern ones.
Porcelain antique, as well as any hand-painted figurines or products decorated with gilding, is not recommended to be washed. It is better to dust them off with a brush with a natural pile like those used for applying makeup or for drawing with watercolor. If there is no brush at hand, you can wipe the porcelain with a soft dry cloth, for example, flannel. That's enough to make it shine.
There is antique porcelain that can be washed. But you still can't keep it in the air under running water. You need to put it in a polymer container with a soft cloth on the bottom. And in general, it is not necessary to keep porcelain products in water for a long time, as this can lead to cracks on the enamel.
What to Pay Attention to When Buying "Antiques"
Products produced in a small print run (no more than 200 copies) are valued much higher than mass-produced products that belong to the same period. Yes, the exclusive antique porcelain lamp with flowers will cost the owner a considerable amount, but it will also bring the corresponding profit in the future.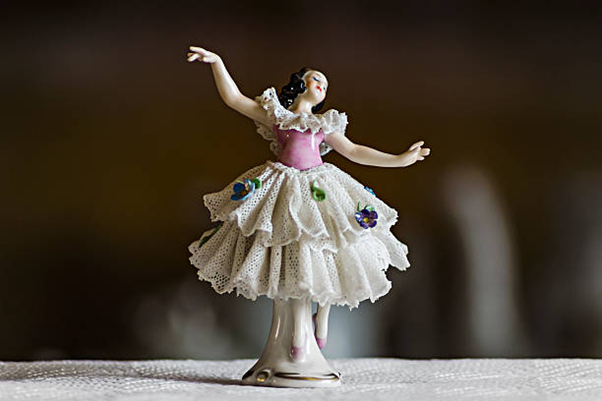 It is undesirable that the item has defects or is undergoing restoration. This will affect the selling price, especially if we are talking about antique porcelain lamps, for example, that are going to be used. There is a big difference between just old porcelain and antique. Broken products can have value only if they are highly artistic or very rare, and there are no whole analogs anymore. Such copies are being restored, which can result in double expenses. Restoration work sometimes costs more than the product itself. The above applies more to the figurines or small porcelain doll's antiques. A variety of them is presented at Antique Marketplace "Anticon."
The finest fragile details – lace, separated fingers, curls in hairstyles, flower petals, are not always able to withstand the onslaught of time. But in this case, a small restoration will have little effect on the cost of the porcelain rarity. True connoisseurs usually turn a blind eye to the "nuances" when they hold a genuine masterpiece in their hands.
Double the price is often paid for things "with a history" and "with the name." Either they are timed to a memorable event, for example, the Napoleonic rule, or they belong to a previously famous person. And sometimes, one acquisition from a world-known production costs a whole collection from manufacturers unknown at the world level.
The more handmade an item has the higher its collectible value. Antique porcelain with a decal will also be in demand since it is very different from modern analogs. But hand-painted is much more expensive.
Porcelain products are luxurious items that will add to any collection and turn into a family treasure or a great gift. So that souvenirs and other products do not lose their appearance, choose carefully and take care of them correctly.