Lighting Trends That Will Be Everywhere in 2022
Lighting, while being so important in our homes, is often not discussed in the same way that design or other basic parts of space are. In other cases, it is completely ignored.
The fixtures that come with a house or apartment may be adequate. But it's difficult to deny that a sleek pendant or an on-theme chandelier can't compete with the famed flush-mounted ceiling lights or simple recessed lights found in most homes.
However, one of the most important things is to also let natural light illuminate your room. Decades of research reveal that exposure to natural light has a significant, and usually favorable, impact on not just mental health but also physical health and well-being.
But that can happen only in the daytime, right? When the sun goes down, you can still have your home be the most positive space just by changing the lights.
Lighting trends in 2022 are brighter than ever, with something for everyone and every place, from flamboyant, eye-catching chandeliers to quiet lamps and bulbs that gradually wrap a room in light. Here's how professionals see these trends and crucial lessons for adopting them into your own home:
Oversized and in the Spotlight
Lighting is a guaranteed method to make a room feel brand new. In 2022, one entertaining way to achieve this would be to install a big chandelier. This is a terrific method to update a room or doorway that guests will notice straight away.
The term chandelier is derived from the French verb candere, which means "to be white and shimmer." When you gaze above, you'll see that the chandelier is sparkling and creating white reflections on the walls. The word's French roots may evoke visions of ornate French palaces like Versailles, where glittering crystal lights decorate practically every room. We guess this year is the time to go French.
This also emphasizes the fact that chandeliers are no longer limited to dining rooms or hovering over a foyer. They may be used in a number of contexts. It's simply a matter of selecting a suitable option.
Unexpected Pairings
Some styles, no matter how dissimilar they are, work well together. When it comes to lighting trends in 2022, more classic shapes are being made with new finishes and materials. This is also an excellent answer for indecisive decorators who can't decide between two (or more) styles.
Lighting That is Linear
This year, long lines and streamlined silhouettes will take the place of more complex and sophisticated motifs. Though extravagant chandeliers and bolder alternatives have a place, this streamlined aesthetic is a welcome change that many may be looking for.
You can use small glass lamps all over the area and make them well-lit everywhere. Choose unique designs that are subtle yet class apart. You can check these out for a plethora of options to choose from.
Linear lighting fixtures are more modern in appearance. Linear lighting is also ideal for dining rooms with rectangular tables. Furthermore, linear lights create a more seamless appearance since they only require one lighting fixture to complete an area.
Fun Little Details
Finishes that are one-of-a-kind and entertaining will be prominent in the lighting industry in 2022. Metal is everyone's favorite aesthetic. Whether it's bronze, gold, or nickel, it provides an exquisite yet industrial component to the area. Playing with light bulbs is an excellent method to alter the appearance of the fixture.
Lamp shades are also an excellent choice to make your space gorgeous and classy. These pretty things go way back and have been lighting people's lives up for decades.
In the late 1700s, lamp shades were initially employed on public lanterns in Italy and Paris to direct light downwards. Since the invention of the electric light bulb by Thomas Edison and Joseph Swan in 1879, lampshades have been increasingly common to diffuse the bulb's harsh glare.
Spiral filament, flame tip, or even colored bulbs are a fun way to jazz up lighting fixtures that you may not want to completely replace. This is also an excellent technique for matching the same light or chandelier to the themes of different rooms.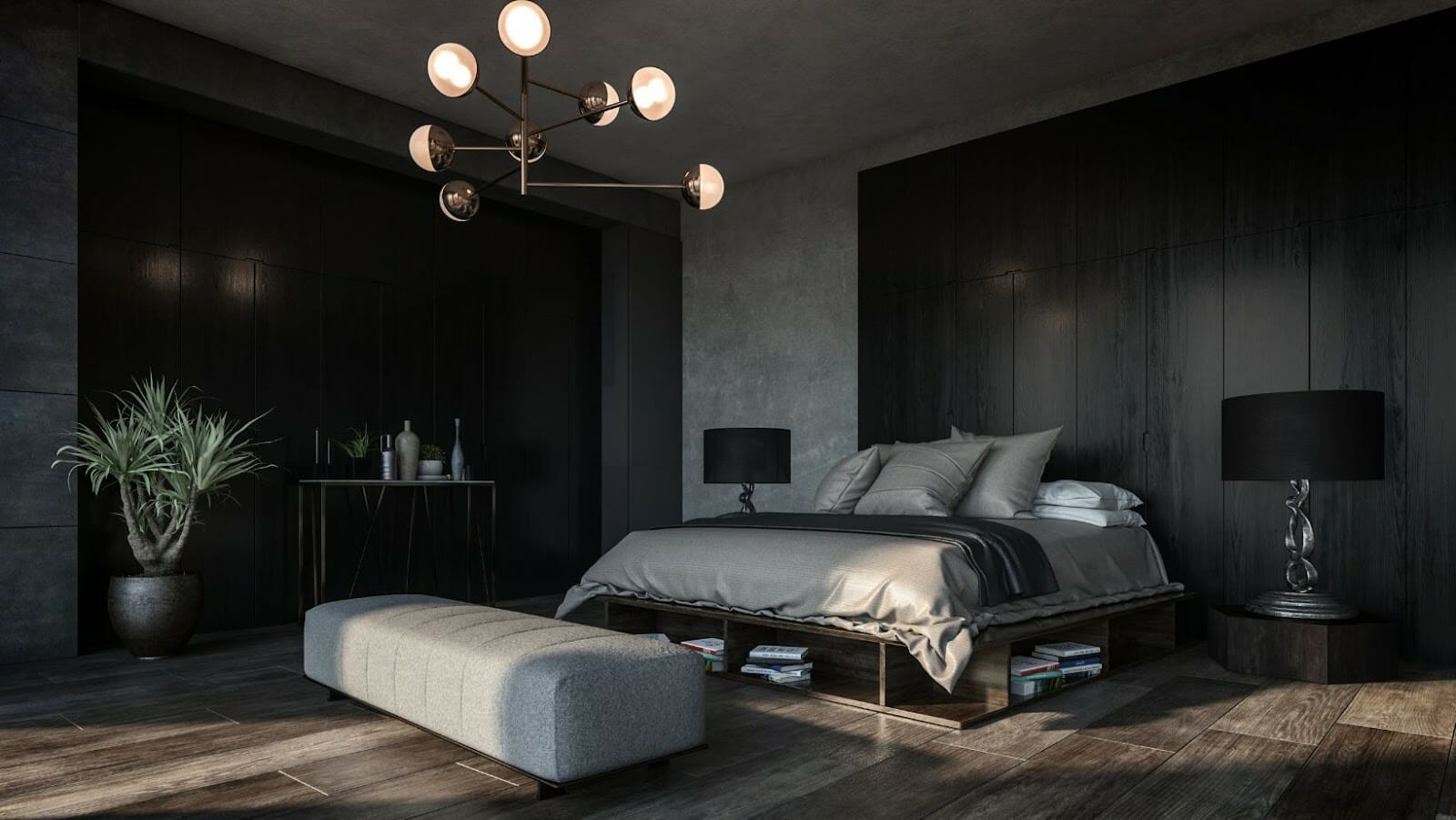 Lighting for Specific Areas
Lighting may be tricky to get properly, but the secret is to take it room by room. Sectioning rooms make lighting easier and allow a living room or guest bedroom to be supplied with light fixtures that complement their separate color palettes or themes.
In 2022, there will be a lot of seamless lighting integration that fits well with the architecture of each area. The essential thing is to enjoy yourself and make it your own.
Textures That are Natural and Raw
Calming environments almost always have some form of natural texture or theme running through them, which makes sense. Nature and outdoor spaces may be the most energizing locations to spend time, and who wouldn't want their room to mirror that peaceful energy? This year, lights will be included in the idea.
Organic, rattan, wood beads, wooden materials, and textures are a trend that lends a boho-chic appeal to the area. These fixtures may be used in practically any area, including kitchens, entryways, living rooms, restrooms, and more.
Lights Stacking
Rather than depending on a single source of light, 2022 will witness a revival of layered lighting and the use of numerous lights in a room. And, while it may appear to have a lot of lights, it's a great plan for large spaces like living rooms where lamps and ceiling lighting play significant roles in various scenarios.
For example, while a chandelier may be the focal point of a room, adding layers of other lighting sources to allow for adaptability will provide depth. Recessed lighting, directed art lighting, wall sconces, and accent lights are examples of this. Dimmer switches and independent controllers for each source may create a broad range of moods.
In the end, it's all about your personal taste and the comfort level you want to achieve. There are many types of lighting that can provide a warm and cozy atmosphere, but it all comes down to what makes you feel good when you look around your home.