Installing Steel Lawn Edging: A DIY Guide
Steel lawn edging serves as a durable and aesthetically pleasing solution for delineating and maintaining the borders of lawns. Its structural integrity assists in preventing soil erosion, while its clean lines enhance the overall appearance of outdoor spaces. This article presents a comprehensive DIY guide on installing steel lawn edging, covering topics such as selecting the appropriate materials, preparing the ground for installation, step-by-step instructions, maintenance tips, and creative ways to embellish your lawn with steel edging accents.
Key Takeaways
– Measure and mark the desired location for placement
– Use stakes or flags to mark each end of the measured area
– Tie a string tightly between the two stakes or flags
– Accurate installation ensures a straight line and proper fit
Choosing the Right Steel Lawn Edging
The selection of appropriate steel lawn edging involves considering factors such as the type, thickness, height, and finish of the edging material. When choosing the type of steel lawn edging, it is important to consider whether you prefer a rigid or flexible option. Rigid edging provides a clean and straight look but can be more difficult to install on curved areas. On the other hand, flexible edging allows for easier installation around curves but may not provide as crisp of a border.
Additionally, the thickness and height of the edging material should be chosen based on the specific needs and preferences for your lawn. Lastly, selecting a suitable finish for your steel lawn edging can help enhance its longevity and aesthetic appeal. Now that we have discussed how to choose the right steel lawn edging, let's move on to preparing the ground for installation.
Preparing the Ground for Installation
To properly prepare the ground for installation of steel lawn edging, it is important to first clear away any debris or vegetation.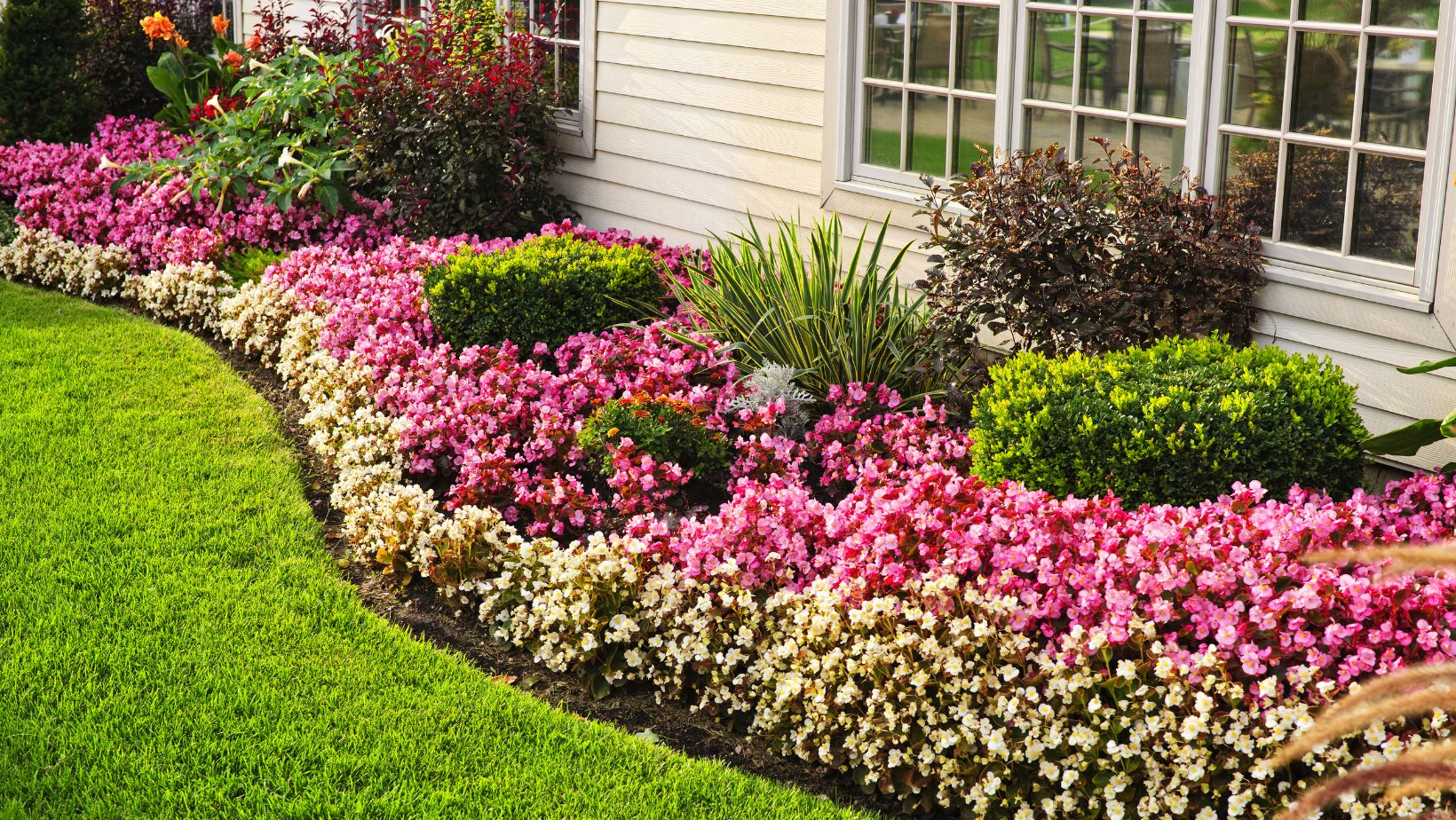 This ensures a smooth and level surface for the edging to be installed. This will require elbow grease and for the uninitiated here are some emotional responses that may arise during this process:
Overwhelming: Clearing away debris can feel overwhelming, especially when faced with a large amount of clutter.
Frustration: Dealing with stubborn weeds or tangled vegetation may lead to frustration as they resist removal.
Satisfaction: Seeing a clean and clear area after removing debris can evoke a sense of satisfaction and accomplishment.
Anticipation: Preparing the ground creates anticipation for the upcoming installation, as it marks the beginning of transforming the lawn's appearance.
Excitement: The prospect of enhancing outdoor aesthetics through steel lawn edging installation can generate excitement.
With the ground prepared, we can now move on to installing steel lawn edging in a step-by-step manner.
Installing Steel Lawn Edging: Step-by-Step
One important step in the process of installing steel lawn edging involves accurately measuring and marking the desired location for placement.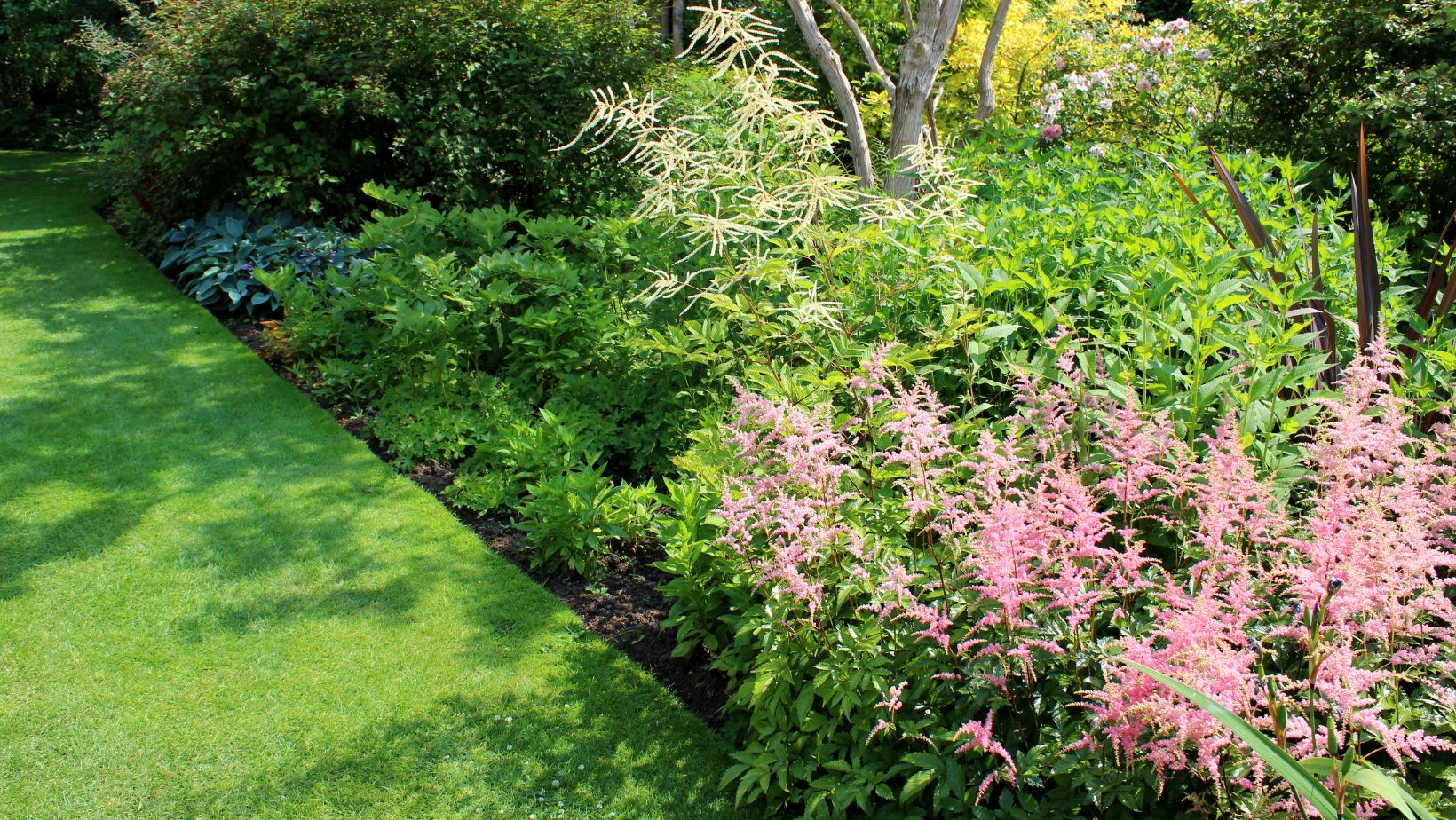 This ensures that the edging is installed in a straight line and fits properly within the designated area. To do this, follow these steps:
1. Measure the length of the area where you want to install the edging.
2. Use stakes or flags to mark each end of the measured area.
3. Tie a string tightly between the two stakes or flags, ensuring it is level with the ground.
By following these steps, you can create a visual guide for placing your steel lawn edging accurately. This will help achieve a neat and professional-looking installation that enhances the overall aesthetic of your lawn.
TRANSITION: Once you have successfully installed your steel lawn edging, it is important to maintain it properly for long-lasting results.
Maintenance Tips for Long-lasting Results
Proper maintenance is essential for ensuring the longevity and effectiveness of steel lawn edging. To keep your steel edging in top shape, consider the following tips:
Regular Cleaning: Remove any debris or dirt that may accumulate on the surface of the edging.
Rust Prevention: Apply a rust-resistant coating to protect against corrosion and extend the lifespan of the edging.
Inspection: Periodically check for any signs of damage or wear, such as cracks or bends, and address them promptly.
Edging Alignment: Make sure that the steel edging remains properly aligned with your lawn borders to maintain its functionality.
Seasonal Adjustments: Depending on your climate, you may need to make seasonal adjustments like removing snow or adjusting soil levels.
Enhancing the Look of Your Lawn With Steel Edging Accents
Enhancing the aesthetic appeal of your lawn can be achieved by incorporating steel edging accents. Steel edging accents are a popular choice among homeowners and landscape designers due to their durability, versatility, and sleek appearance. These accents provide a clean and polished look to your lawn by creating defined edges between different elements such as flower beds, pathways, and grass areas.
The sharp lines created by steel edging accents offer a modern and sophisticated touch to any outdoor space. Additionally, these accents help prevent the spread of grass into unwanted areas or vice versa. With proper installation and maintenance, steel edging accents can withstand harsh weather conditions and last for many years without losing their visual appeal. Overall, incorporating steel edging accents is an effective way to enhance the overall look of your lawn while adding structure and elegance to your outdoor environment.
Conclusion
In conclusion, the installation of steel lawn edging is a practical and aesthetically pleasing option for enhancing the look of your lawn. By choosing the right steel edging and properly preparing the ground, you can ensure a successful installation.
Following the step-by-step process and implementing regular maintenance will result in long-lasting and visually appealing results. Additionally, incorporating steel edging accents will further elevate the overall appearance of your lawn. With precision, durability, and elegance, steel lawn edging is an ideal choice for creating a beautifully defined landscape.