5 Ways to Utilize Your Garden Space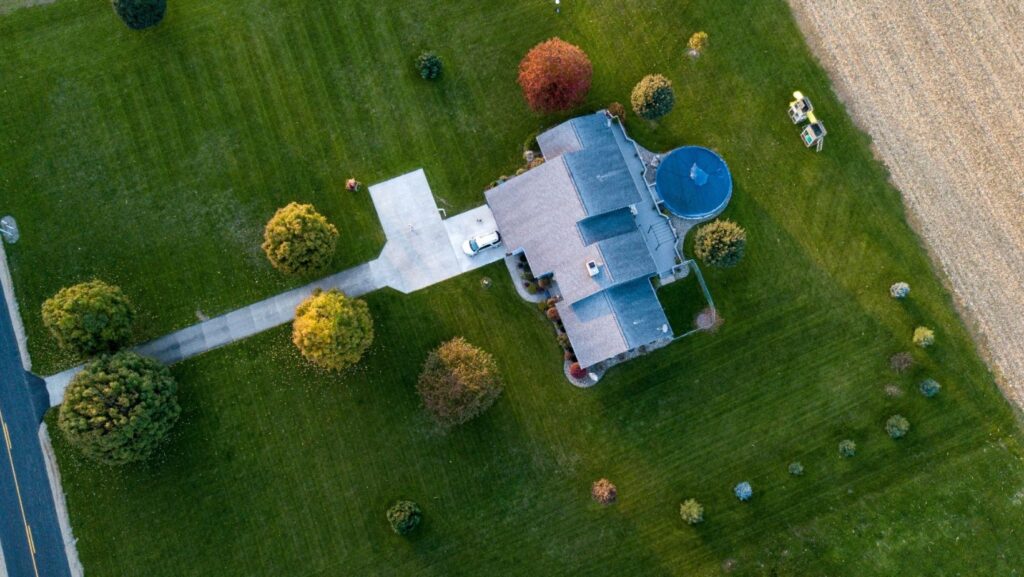 The warmer sunny weather is the ideal time to get outside and spruce up the yard. People often neglect their garden space due to a lack of time or lack of ideas for what to do with the space.
However, making some simple improvements to your garden can have a number of great benefits. Not only will it give you a sense of satisfaction and pride in your home, but it can also add value to your property and improve the overall look and feel of your home.
Here are five easy ways you can better utilize the space you have available in your yard:
Add Some Extra Storage Space
If you have some additional space in your garden, putting in some storage is a great idea. Whether it's for storing tools, gardening equipment, or large items like lawnmowers, bikes, and patio furniture, extra storage is always really handy to have.
A shed is a common garden storage solution; these permanent structures keep your things safe and sheltered from the weather. Wooden sheds are popular and come in all kinds of shapes and sizes.
However, there are some downsides to choosing wood material sheds. For example, they do require some maintenance to keep the wood in good condition, with painting and wood treatments needed every once in a while.
One alternative to the wooden shed is a prefabricated metal shed, which can be built in your yard using a shed kit. These sheds need little maintenance and tend to have a very long life expectancy.
When choosing your shed type, consider the logistics of delivery and build, as we as what base you will need and how big the space you have for it is.
Install a Water Feature
Having an aesthetically pleasing garden can make spending time outside far more relaxing and peaceful. Adding a water feature is the ultimate way of turning your yard into a tranquil space.
Not only do they look great, but the sound of the water is also lovely to listen to any time of the day. Water features come in all shapes and sizes, and some have additional features, such as lights.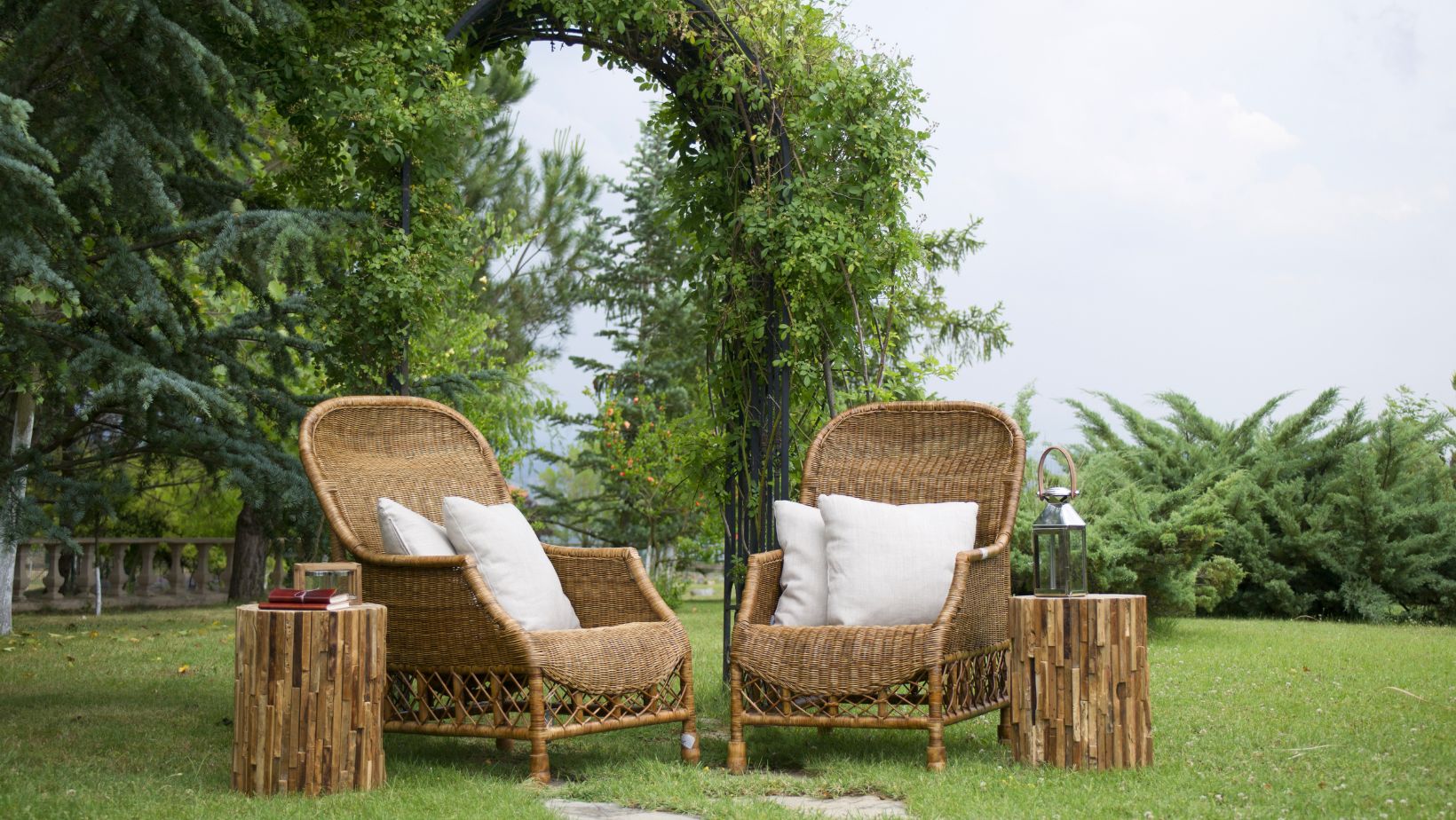 For a dramatic effect, you can place your water feature in the center of the garden and make it into a talking point for visitors. If you use the lawn for sports activities, then this probably isn't the best option.
Alternatively, a water feature can look great in a corner or placed amongst the flowers along the borders of your garden. Think about the placement of stones or flowers around the feature to draw even more attention to it.
Add a New Flower Bed
Another great way to spruce up your garden and add a bit of color is by planting a new flower bed. This is probably one of the easiest improvements you can make; all you need is some extra lawn space, a spade, and some new plants.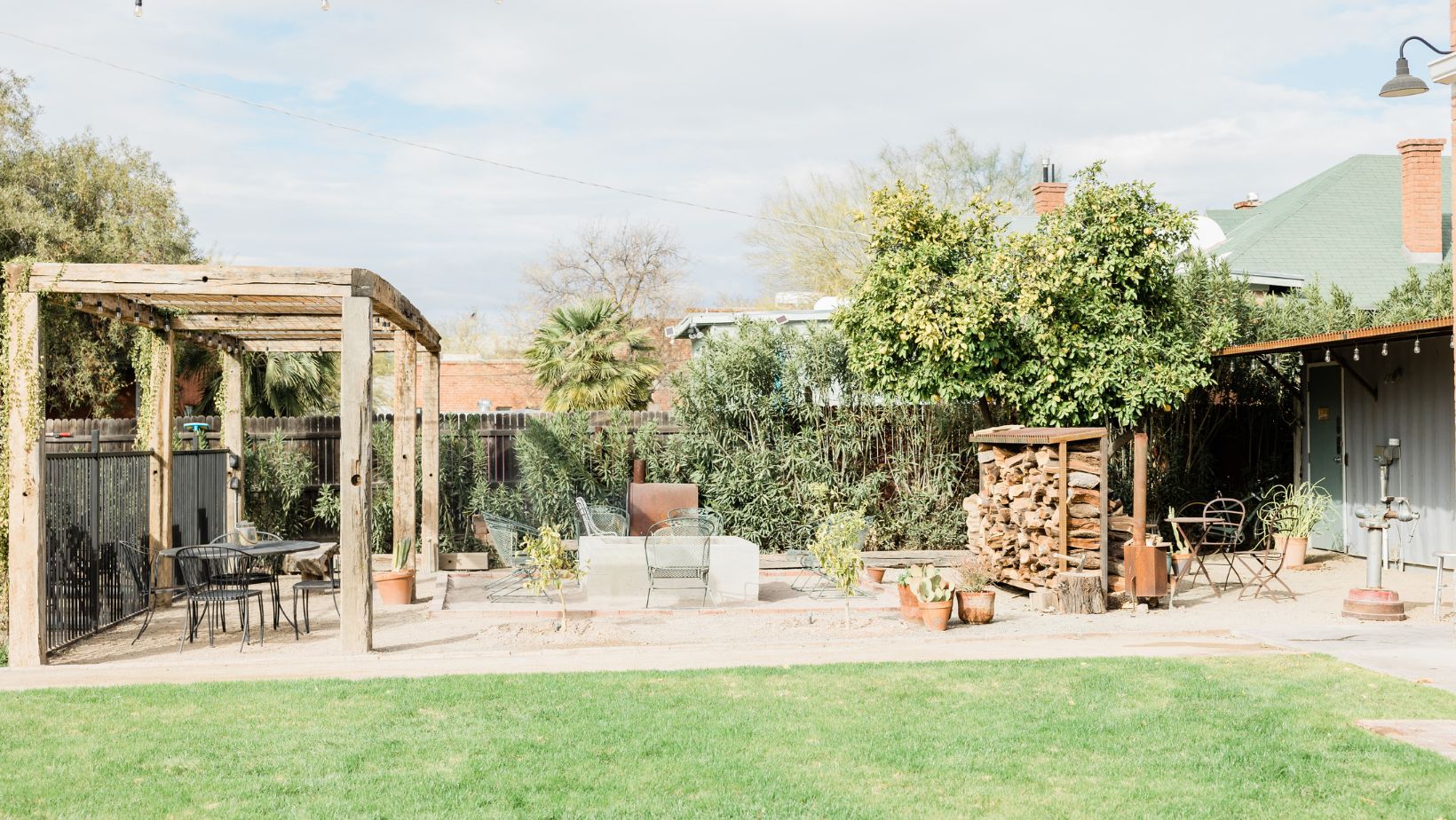 Plot out your plants carefully to ensure they have the space they need to grow.
Set Up a Garden Bar
If you enjoy having guests around for garden parties, an outdoor DIY bar will be a big hit. You can buy prefabricated bars to set up, or if you are feeling creative, why not make your own out of recycled pallet wood and paint?
Add some shelving to the interior side of the bar for storing drinks and glassware; you might also want to keep it stocked up with bar snacks too.
For an added touch, battery-powered or solar fairy lights can be pinned or wrapped around the outside of your bar.
Make an Outdoor Cinema
Another use for your garden space for social occasions is an outdoor cinema. All you will need for this is some comfy outside seating, a projector, and a large white sheet. The sheet can be pinned to a wall to project the film onto. The darker the space, the better the film display will be.