How to Take Care of an Italian Heather Plant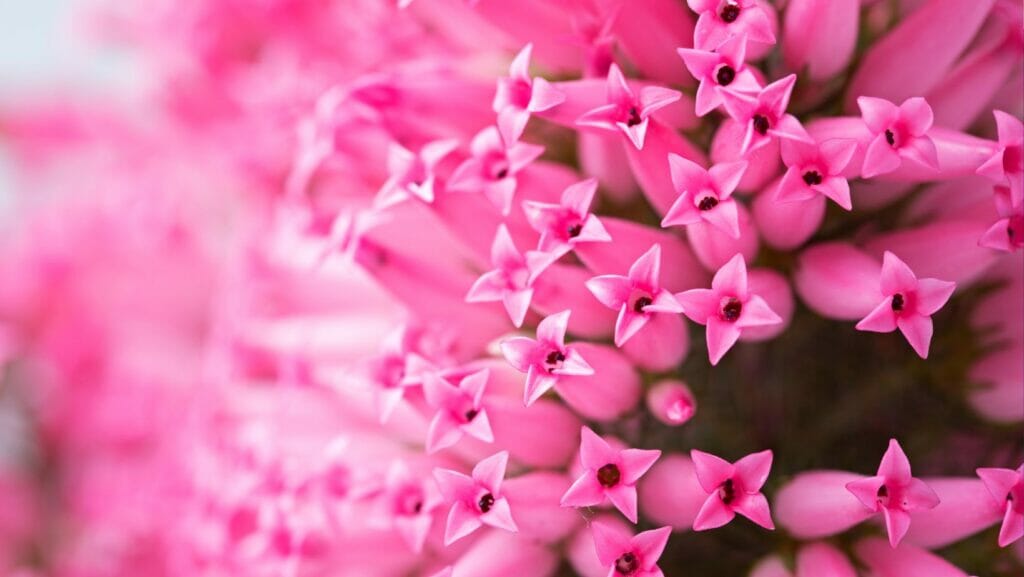 If you're looking for a low-maintenance, easy-to-care-for plant that adds charm and color to your home – look no further than the Italian Heather! In this blog post, we will be breaking down all the basics necessary to keep your Italian Heather thriving. Read on to learn how easy it is to give your little patch of Italy a lovely facelift!
What is an Italian heath?
Italian heath (Erica arborea) is an evergreen shrub native to the Mediterranean region. It is a stiff, small-leaved shrub with white, pink, or lavender flowers and produces small, fluffy seed heads in the fall. It can reach up to 9 feet in height and width at maturity and has several cultivars prized for their showy blooms. It is suitable for use as an accent plant or for a low hedge along pathways or under windows. When cared for properly, Italian heather can provide colorful year-round appeal to your garden.
What are the best soil conditions for Italian heather plants?
For its optimum growth, Italian heather plants should be grown in well-draining, moderately acidic soils with a pH between 5.5 and 6.5. Ideally, the soil should be rich in organic material to improve its structure and water holding capacity. In addition, it is important to make sure the soil is free of weeds and any other debris that might damage the roots of the plant. It is also essential to keep the soil moist throughout its growing season while avoiding excess moisture that could lead to rot or fungal diseases. If needed, adding peat moss or other organic material can help maintain an appropriate level of moisture without limiting drainage. Finally, it is important to aerate the soil regularly with a garden fork or trowel in order to keep it from becoming compacted over time.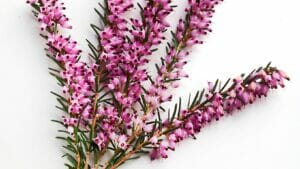 Care of your Italian heather plants
Italian heather plants require minimal maintenance to thrive. To ensure their best health, pay attention to the condition of the soil they are planted in, how much sun they receive and the moisture level of their surroundings. To get the best blooms each season, it is important to perform the following tasks at least once a year.
Soil: Italian heather plants prefer damp, nutrient-rich soil that is well-draining. If your plants appear not to be thriving and blooming as expected, attempt to improve the fertility of your soil by adding compost or other organic matter conditioned with bird guano or other slow-release fertilizer.
Sun: Aim for 6 hours per day of direct sunlight for optimal growth and flowering of your heather plants. If you are able to provide more than 6 hours during any given day, plan on increasing that amount gradually each day until you reach a maximum of 8 hours per day during mid summer when flowering is strongest. However, be sure not to leave too much sun on any one spot for more than 8 consecutive hours in order to protect young foliage from frying and burning before strong root systems can form for them.
Water: Keeping your heather properly watered throughout its growth cycle is vital for producing healthy stems and blossoms each season. Too little water stunts growth while too much water can cause root rot which leads to decline in all areas of plant health including flower production and leaf retention. Generally speaking, Italian Heathers should receive between 2″-3″ inches (or 5-8cm) of water per week during their growing season while 1″-2″ (3-5 cm) inches is ideal during dormant months from fall through winter preferably through thorough yet infrequent irrigation practices like soaker hoses instead of frequent hand watering sessions which can encourage fungus issues in some climates with already wet conditions over many days at a time in winter months such as Seattle's rainy season
Should Heather be cut off?
The simple answer is no; Heather should not be cut off. Unlike many other plants and flowers, Heather is a semi-evergreen shrub, meaning it only partials sheds its leaves seasonally rather than fully losing them during the winter months. When the new growth begins to appear in the spring and summer, it's important to leave the old growth untouched as it helps protect the plant and give it energy for healthy growth.
In addition to leaving some of the old growth alone, pruning your Heather should also be done selectively. Pruning new growth too frequently or cutting back too far can damage your plant by removing essential nutrients from it. If you do choose to trim your Italian Heather, properly disinfecting your tools before and after use is key to keep from spreading any potential infections or diseases between plants or garden beds. Make sure to remove any dead flower stems as well as any dried out foliage throughout its growing season so that nutrients are focused on healthier portions of the plant instead of being wasted on non-productive areas.