How to Make Outstanding Balloons Decor: A Comprehensive Accessories List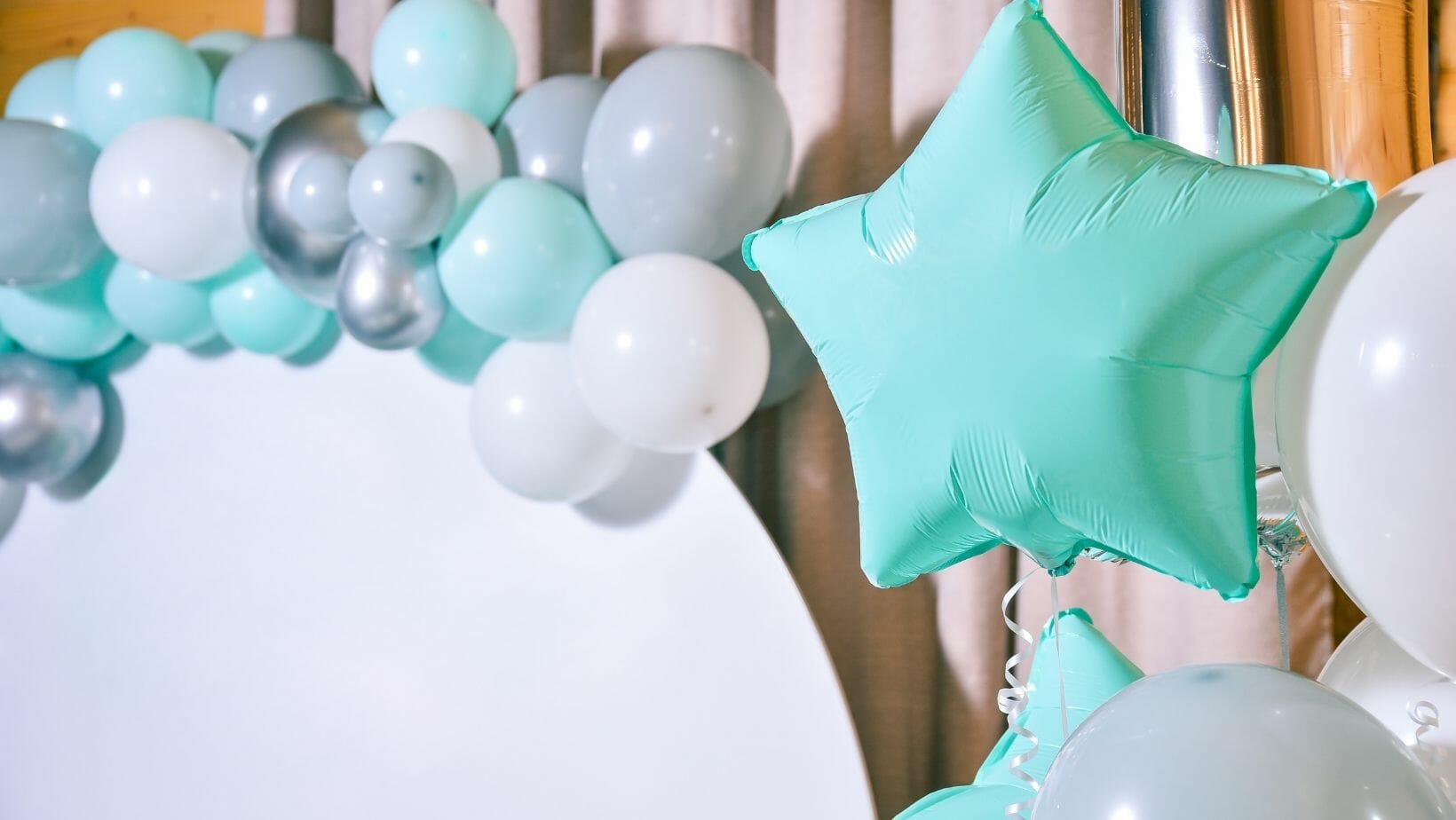 Balloons used to be autonomous decoration pieces. But with the invention of numerous accessories, party hosts and decorators no longer have to limit their creativity with latex inflatables and helium. Nowadays, there are too many alternatives to miss out on the fun. Here is all you need to know about the modern balloon décor accessories:
Weights 
Weights are relatively heavy (compared to air) decoration pieces that hold the balloon down. Party hosts and decorators need these accessories when the inflatables have to stay on the ground. Not every balloon composition involves a bouquet or requires balloons to flow. In all seriousness, selecting weights is a responsible task.
These decoration pieces usually vary by weight (from 8 to 200g,) shape, color, and material. For instance, if you're throwing a surprise party where a bunch of guests have to hide behind the inflatables, the balloons must stay on the ground. The better the weights, the more control you have over the whole process. The decoration pieces can be covered with foil or consist of plastic.
Check out more balloon weights in different colors: https://balloons.online/balloon-accessories/balloon-weights/ 
Curling Ribbons
A curling ribbon is used to suspend the balloon, attaching it to the ceiling or walls and creating whimsical shapes with your inflatables. The ribbon is a versatile accessory made for multiple uses, from tying balloons in a link to creating bouquets and securing inflatables around a pillar.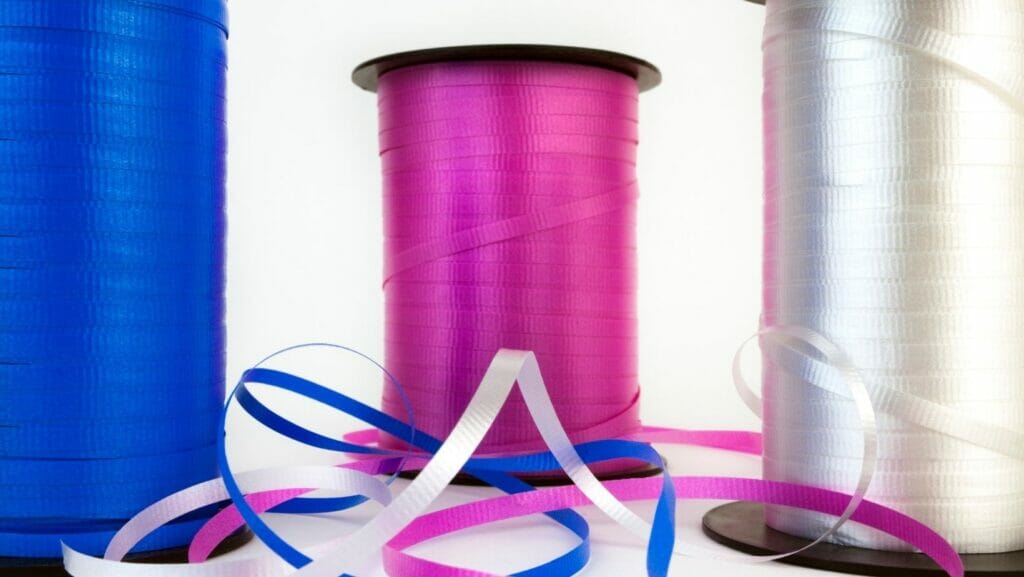 Curling ribbons come in different colors and have different finishes, from matte to glossy. Moreover, ribbons are great when making a bow for your balloons. 
Tassels and Tails
Balloon tails and tassels are irreplaceable décor accessories every party host needs to have in their house. These are colorful cutout attachments that enhance the look of your inflatables. Not only do they look festive and fun, but tassels also protect the balloon from flying away because they serve as additional attachments. Tails also cover up the ribbon, creating an illusion that a balloon is attached to the floor like a pillar. 
Confetti
Lightweight confetti adds a perfect touch to festive balloons and gift packages, perfect for surprise parties and fun competitions. Moreover, confetti is an essential touch at every photoshoot.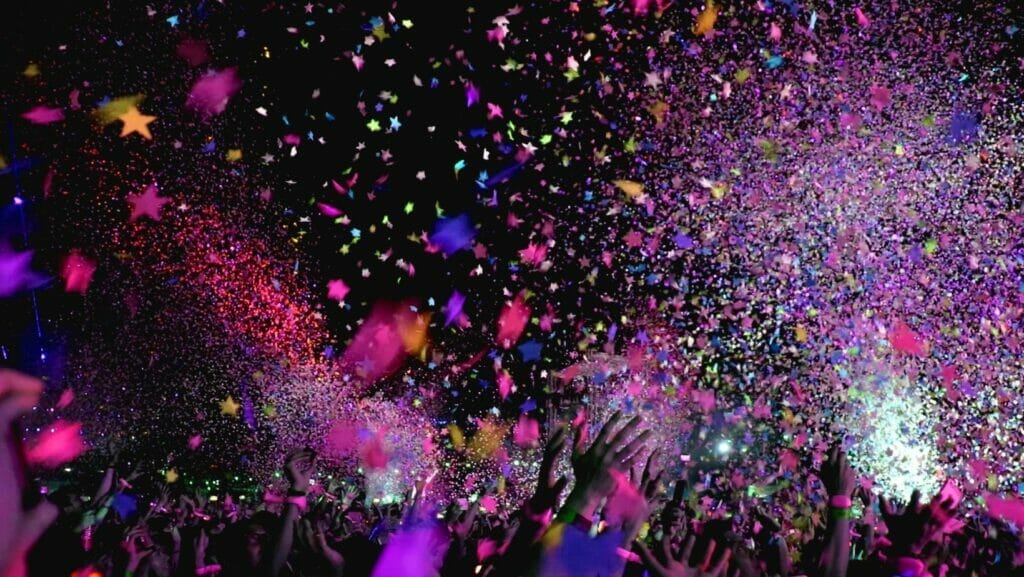 Highly reflective and shiny, one gram of confetti is enough to light up the room with joy. It looks magical when strobe light hits the magic flakes, making the venue look like a disco floor.
Balloon Inflator
A balloon Inflator, or a pump, is used for filling latex toys with air without fuss. Manual or electric, a pump is easier to use than blowing up balloons. No more fainting from hyperventilation and neurosis-inducing sudden popping sounds! A balloon Inflator is made to fill the latex toy with air gradually.
The hand pump is made of plastic with a narrow nozzle. When an event requires a large number of balloons, such as an anniversary, a wedding, and other massive gatherings, this product can save a host time and health.