How to Incorporate Nature Into Your Home Without Potted Plants
Looking for inspiration on how to bring nature into your home? While adding potted plants to your decor is usually the most obvious option, it certainly isn't the only one! There are many ways to incorporate the outdoors into your home without worrying about keeping potted plants alive. From using other natural elements as decor to painting landscape scenes, here are a few alternatives to potted plants that will allow you to bring a touch of nature into your home.
Ways to Bring the Outside in
You don't need a green thumb to transform your home into a natural oasis. One of the easiest ways is using nature as a theme or inspiration for your home decor. If you're looking for something simple and easy, try making a room feel more like being outside by incorporating elements like wood and stone into the design. Even painting the walls with natural colors, like green, brown or gray, helps to create an earthy vibe.
Another great way to infuse nature into your home is by creating artwork inspired by it. Whether you display snapshots from your latest outdoor adventure, use clay to sculpt decorative rocks or even build a resin river table, the options are endless!
Create a Nature Painting
If you want to add plants, but maybe you don't have the space for them, consider creating a nature painting to use as a focal point. Even if you are a novice, you can easily craft a picture for your home. Complete a step-by-step flower painting, or try your hand at a paint-by-numbers kit. Both options are great for beginners and make creating display-worthy art a breeze.
Think about what elements of nature make you happiest. Perhaps you love green leaves, or your soul feels most at peace when staring at the ocean. Whatever your passion may be, use it to inspire your painting. Get creative, and feel free to experiment with different designs and mediums. If you're new to painting, finishing one to display may take a bit of time. But with practice, anyone can make gorgeous nature-inspired art.
To make a big impact, skip the small artwork and turn an entire wall into a nature-inspired mural. Landscapes and seascapes are perfect choices. You can even use a projector to project the outline on the wall to make the process easier.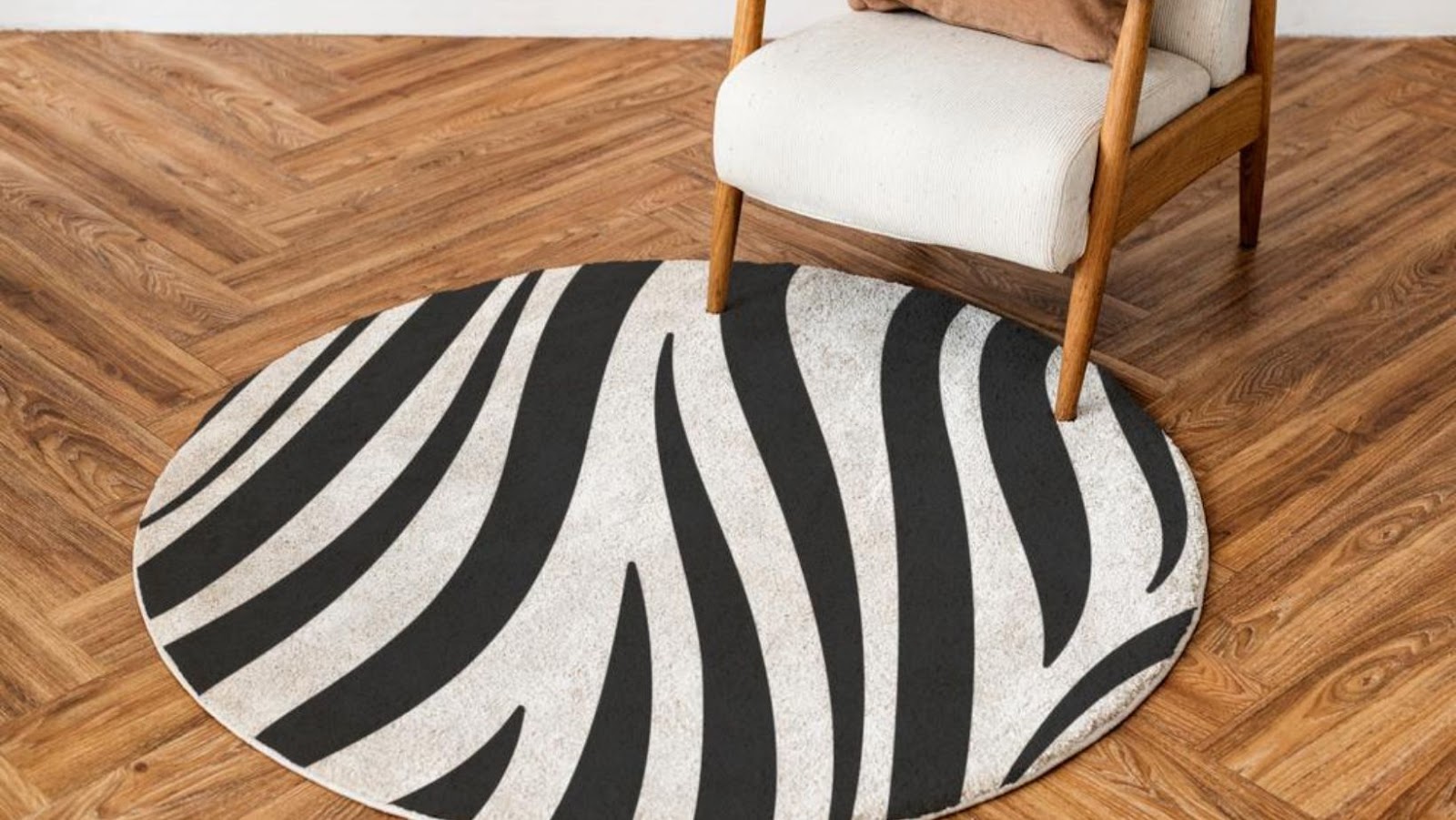 Incorporate Animal Prints
Are you more into the fauna of nature than the flora? If so, you can't go wrong with animal prints. Animal prints are everywhere in nature, and using them in art is much easier than creating an animal painting. They're also a popular choice for home decor and you can use them in many different ways.
Paint Prints on Canvas
Get a large canvas (or several small ones), and paint animal prints on it/them. From leopard spots and zebra stripes to fawns' white spots, animal prints are fun and versatile enough to fit any theme. This project is a great way to get creative with your art skills while incorporating nature into your home decor at the same time. Plus, it's beginner-friendly since most animal prints are easy to draw or paint.
Paint Animal Prints on Wood
Are you looking for something more natural looking than a canvas? Consider buying some wooden boards and painting those instead. You may even be able to obtain wood scraps for this project at little to no cost. Head to your local home improvement store or lumber yard and ask if they have leftovers you could purchase or take. Boards with rough edges are perfect for capturing the natural look you're after!
Paint a Decorative Birdhouse
Outdoor birdhouses make lovely homes for your feathered friends outside. However, you can also display birdhouses indoors as decor. With creativity and a few basic crafting supplies, you can create a delightful decoration to hang from your ceiling or place on a shelf or table.
Go Outside and Look for Inspiration
If you're still looking for inspiration, go outside and look around. The world is full of beautiful things to inspire you — even if you don't venture more than a few feet beyond your front door.
Look at the sky. It may be gray or blue, but it's always changing, and there are always new things to see. If it's cloudy, try looking at how the clouds move across the sky. Try to identify shapes in them that might inspire you. Observe the sky at different times of day, too. The difference a few hours can make is amazing. You could even do some stargazing for celestial inspiration.
Look at the ground under your feet. Observe the colors and shapes of the grass and weeds. Look for interesting rocks, acorns and other objects that could add a touch of nature to your home.
Check out the trees and look for birds. Use their colors to inspire color palettes for your home, or decide on a species to paint. When near trees, look for fallen twigs, branches and leaves. Sometimes, even the simplest of elements can be transformed into beautiful decor.
When exploring nature — even in your own backyard — allow yourself to be fully present in the moment. Leave your phone inside, and observe your surroundings without distractions.
Closing Thoughts
Incorporating nature into your home doesn't have to require a green thumb. The ideas above are just a few of the many ways to bring the outdoors into your home without having to care for potted plants. Since many houseplants can be toxic, these ideas are especially great for families with kids or pets. Get started today and, before long, your home will be the nature-inspired oasis you've always wanted.