How To Add Value To Your Home With Hardscaping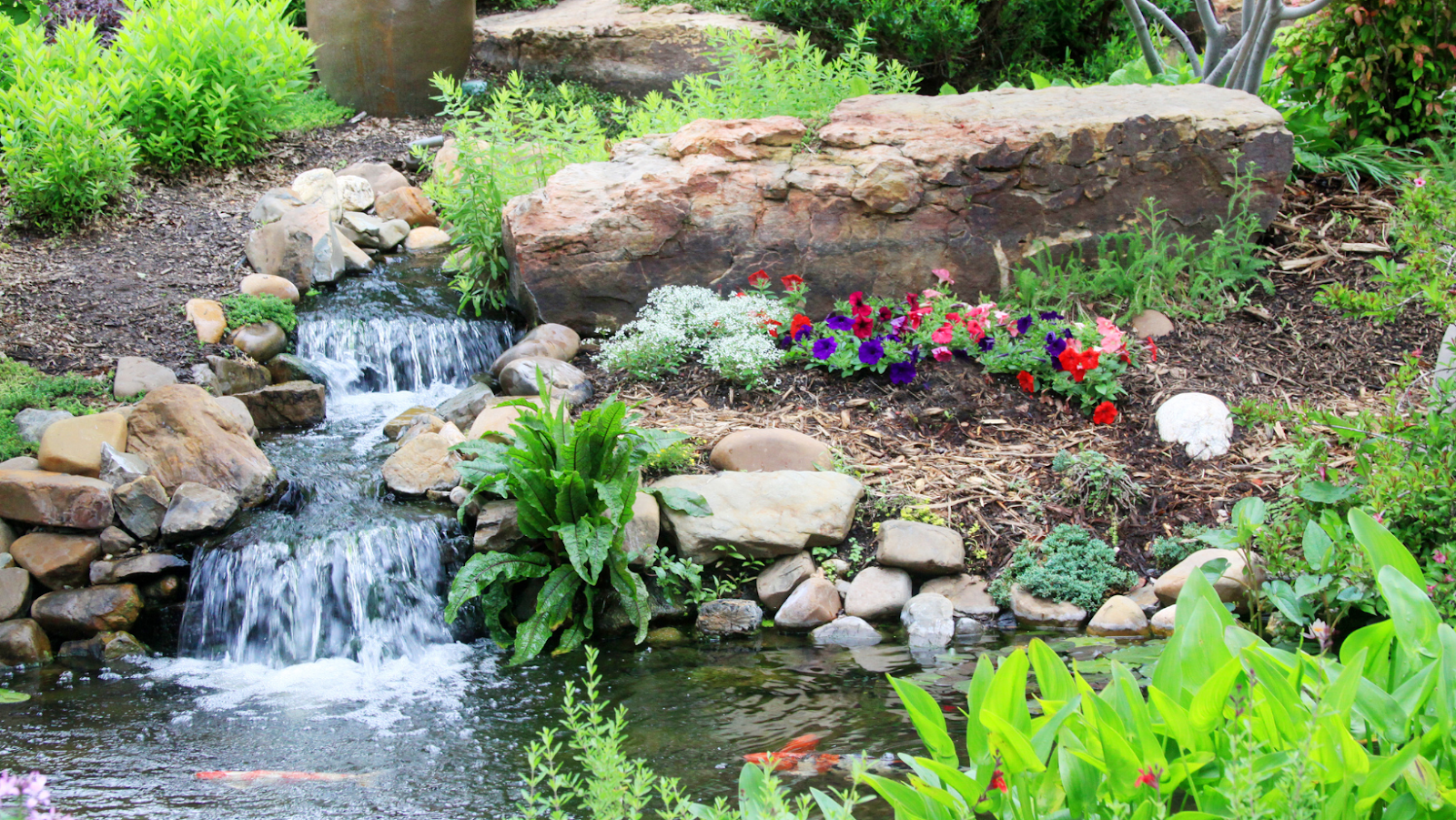 If you look closely at homes you admire, you might notice that they feature hardscaping. This option uses items like stone and brick to create structures (like pathways or courtyards) that can positively transform your home.
Below you'll find more about the incredible ways hardscaping can add value to your living space and how you can use it around your yard.
Benefits of Hardscaping
It Promotes Privacy
A significant benefit of hardscaping is that it makes your living space more private – something which many appreciate. And hardscaping can do so without it being obvious that you're building a secluded oasis.
But hardscaping doesn't just do this with massive barriers. Instead, it creatively incorporates walls, pergolas, and similar structures around your home. Many times, these can be covered by flowers, lights, and trees. This way, you're not staring at a blank enclosed space.
It Improves Landscaping
One of the first things people notice is a home's landscaping. It can be an eyesore if it's filled with weeds and overgrown plants. While it might not seem like landscaping would play a major role in your home's value, studies show that it can increase it by up to 15%!
Hardscaping boosts your yard's looks by adding beautiful textures, colors, and centerpieces. It also makes it easier for you to keep up with overlooked areas.
It Increases Durability
Another perk of hardscaping is that it can make your home stronger. Hardscaping can strengthen existing structures from extreme weather elements and heavy use. It can even act as a natural windbreak to keep strong gusts away from old trees and delicate home sections.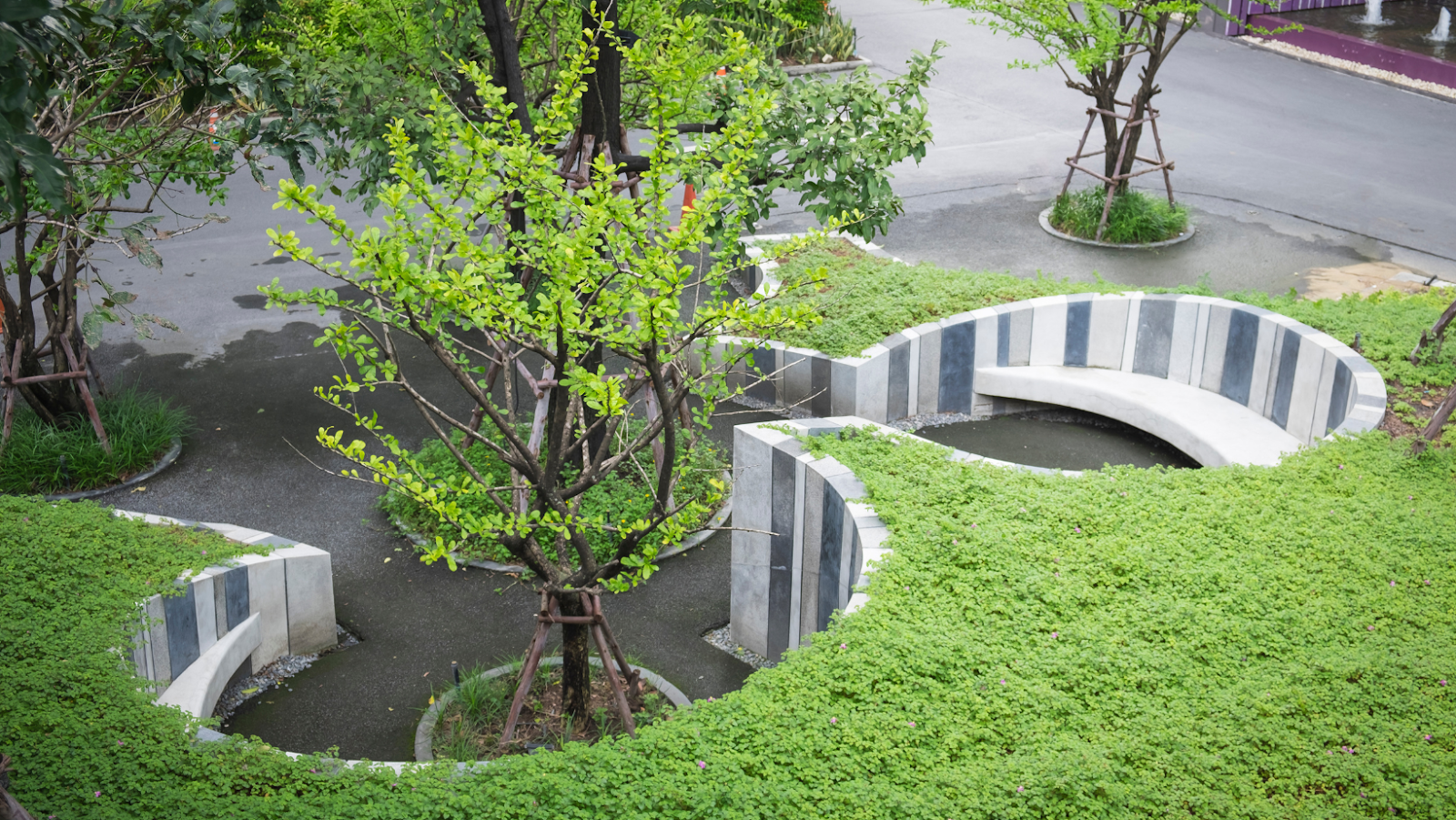 It Encourages Entertaining
Many enjoy hosting parties or gatherings at their home. Hardscaping promotes this by making your yard fun to dine and hang out in. With it, you can build game areas, an outdoor movie theater, or an al fresco dining space, to name a few. In addition, you can keep adding new additions, so there's always something interesting and unique.
Impressive Home Hardscaping Ideas
Not sure where to begin? Here are some hardscaping options deck builders in Newark, DE could incorporate into your yard.
Sunken Gardens
Adding sunken gardens to your yard can make it truly a show-stopping masterpiece. Not only will it help use up open space, but it introduces colors, fragrances, and textures. While it might seem to take up a lot of your yard, you'll find the garden can actually make it look bigger, thanks to the variations.
Water Features
Water features are a great way to boost your curb appeal. Not only are they distinctive, but they tend to make the area have a tranquil atmosphere. Some options you could include around your home include:
A small garden waterfall
A fish pond
Fountains
Bubbling rock art
Fire Pit
A fire pit is perhaps one of the most popular (and recognizable) hardscaping options. It can be used throughout the year and serve as a beautiful focal point.
There are a variety of ways you can incorporate this feature into your hardscaping. This can be with a traditional fireplace and chimney or a small fire pit built for entertaining. You'll also find countless materials to build it out of, like granite or limestone.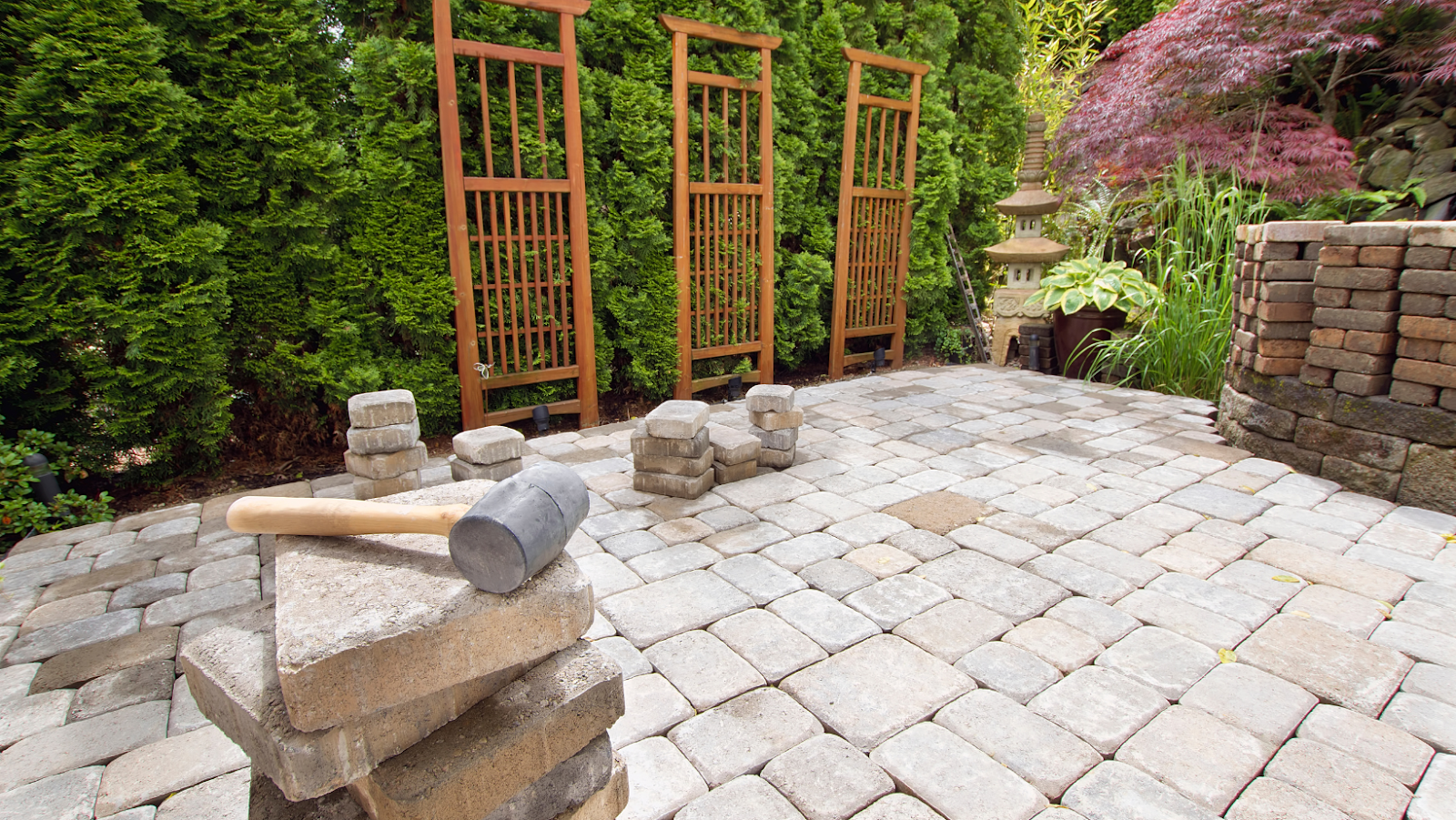 Patio
If you desire something simple, a patio might be worth investing in. This can be as small or as big as you desire and can be placed almost anywhere in your yard. You can have it constructed out of bricks or smooth asphalt. If you decide you want to expand later on, a patio can easily incorporate your future ideas.
Is Hardscaping Expensive?
Hardscaping does require a bit of financial investment, especially if you want a large project done. Despite this, the budget can work around your needs. For instance, more affordable materials could be used (like concrete and pavers). You could also start small and have a simple gravel pathway installed. This might seem insignificant, but even a small change like this can make a positive impact.
If you have questions or concerns, be sure to talk with your desired company. Many are open to working around your needs, and some might even offer to create a payment plan if necessary.
Where to Find a Hardscaping Company
Many construction and landscaping businesses offer hardscaping, but not all have the right knowledge to do a good job. Because of this, it's important to ensure that you choose a reliable company. Some ways to do this include:
Checking their history (how long have they been in business?)
Reading online reviews
Seeing what services they offer
Inspecting their portfolio
Ensuring they're insured and have the proper licenses/permits
Hardscaping is a great way to boost your home's value. Hardscaping can easily make your residence stand out, whether it's with a gravel patio or a beautiful fire pit.