How Do I Decorate the Outside of My Garden Shed?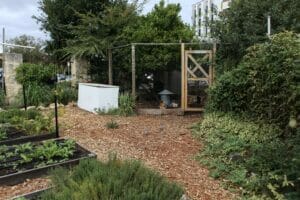 One thing is for sure, and a beautiful garden shed can make your home more attractive. A garden shed can serve as a place for you to store lawn mowers, fertilizers, gardening tools, and whatnot.
Anything related to gardening can be easily stored here. However, you can transform this shed into many other entities. A Garden is often seen as a place where people are close to nature and want to relax.
You have unlimited options when it comes to reshaping the purpose of the shed. Yet, here are some of the fascinating ideas to decorate the exterior of your garden shed;
Farmhouse Look
If you are not fond of too many colors and want your shed to give a vintage look, this is for you. The blend of black and white is always exceptional. Give the sides of your shed white strips with paint and keep the roof and floor of the shed black.
A cozy texture with tons of wood will give it a fine look. At the front side of your shed, try adding shiplap, and don't forget to use soft white paint; it'll make your exterior look cleaner. Without adding sconces, the farmhouse look isn't complete, right?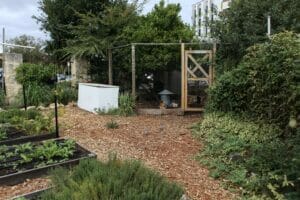 For the gate, you can choose a different color, such as dark brown or navy blue, just to make it distinctive. Moreover, surround your shed with plants, and don't forget to add vintage frames to your exterior too.
Add Geometric Patterns
Suppose you are not fond of vintage looks. Let's jump straight to the very modern appearance of your shed. Equip yourself with distinctive colors, such as orange, blue, red, yellow, pink, and others.
Once colors are chosen, get a ruler and masking tape, and you're ready to decorate the outside of your shed. There are several patterns that you can find online or even create by yourself.
Zig-Zag patterns are often considered attractive, and you can use those too; however, once you have selected the pattern.
Use a scale to draw the lines and masking tape to cover them. Use spray paint to color the area left around masking tape.
Before coloring the area around masking tape, you need to give your shed a base color, as it will be the one protected by masking tape. You can either choose spray paint or traditional paint.
Studio Look
A studio look is one of the most common looks given to a garden shed. If you've got teenagers at your house, this might become their dream place. For this look, you need to have a slightly big budget, as you'll be buying frames, posters, and other stuff.
All of the stuff depends on the type of studio look you want to have. Is it an art studio, music studio, or even a gaming studio? Let's consider if you want to give it a music studio look from the outside.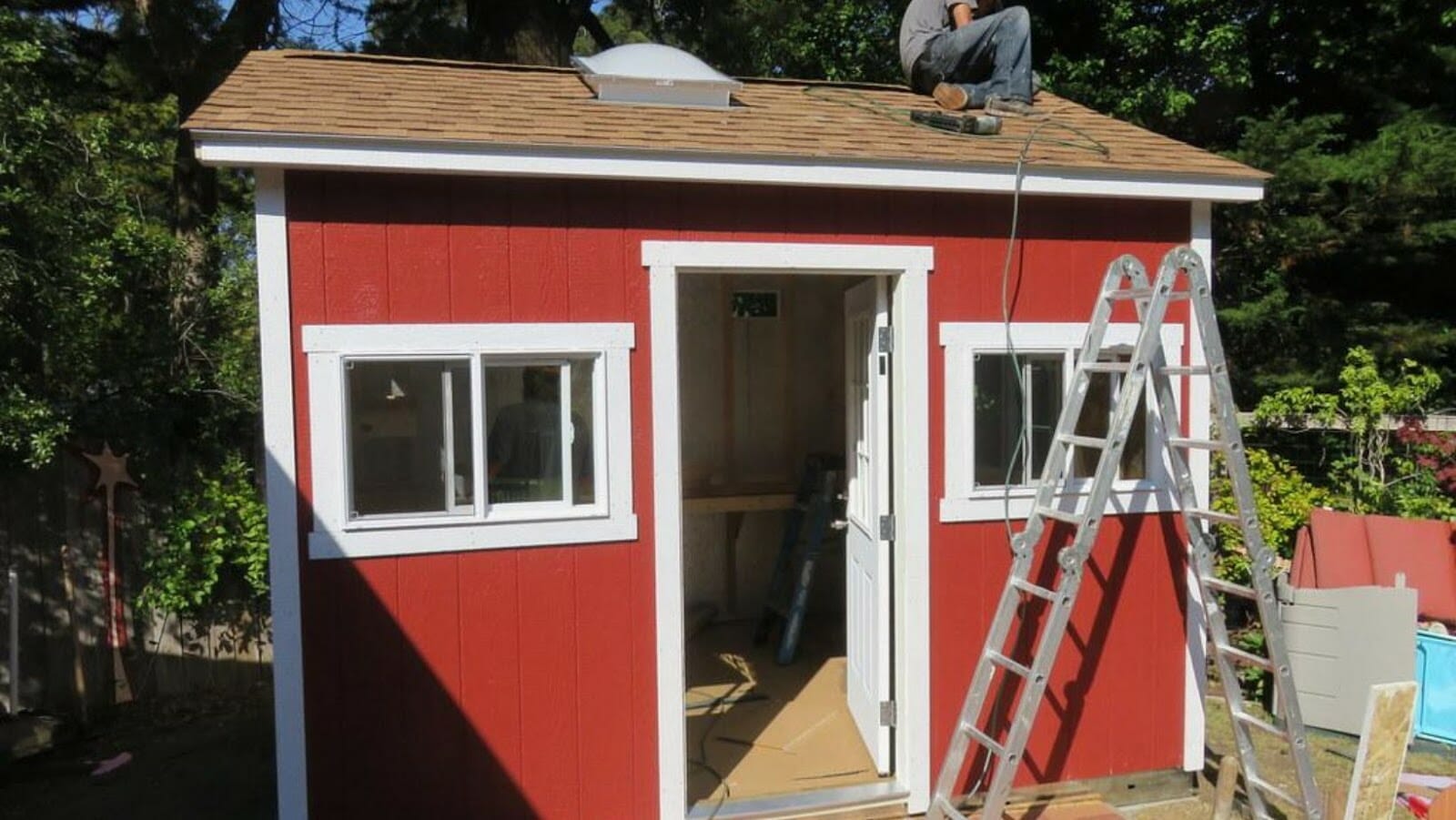 Try getting vintage CDs to hang outside and even a small guitar too. Hang all of the stuff outside with a nail and past the posters properly.
However, if your shed is crumbling down or the wood isn't in the right condition, the whole plan would collapse. Try getting outdoor storage sheds from Urban Sheds if you want your studio-looking shed to last longer.
Halloween Touch
Giving your shed the Halloween touch can be super-exciting. If it's that spooky time of the year, do give it a try. Start by buying potting sheds made with Halloween inspiration. Cover all sides of the shed with these pots and fill the pots with spooky things.
If you're hosting a Halloween party in your backyard, this will be the perfect idea to enhance the ambiance. Try using orange and black colors to paint the shed and paste creepy pictures of witches.
The Halloween look is incomplete without spiders. Get hanging spiders from a toy shop and hand them at the door.
Happily Married Exterior
Couples find this idea very interesting. A Garden is often used to host events such as engagements, wedding ceremonies, family dinners, and whatnot. You can decorate your garden shed with your spouse.
Go to the nearby market, and get as many flower pots as you can. Decorate all sides of the shed with flower pots and hang some of them too. Choose light colors to paint the shed, or you can even use cast stone here. Most people still don't know what is cast stone?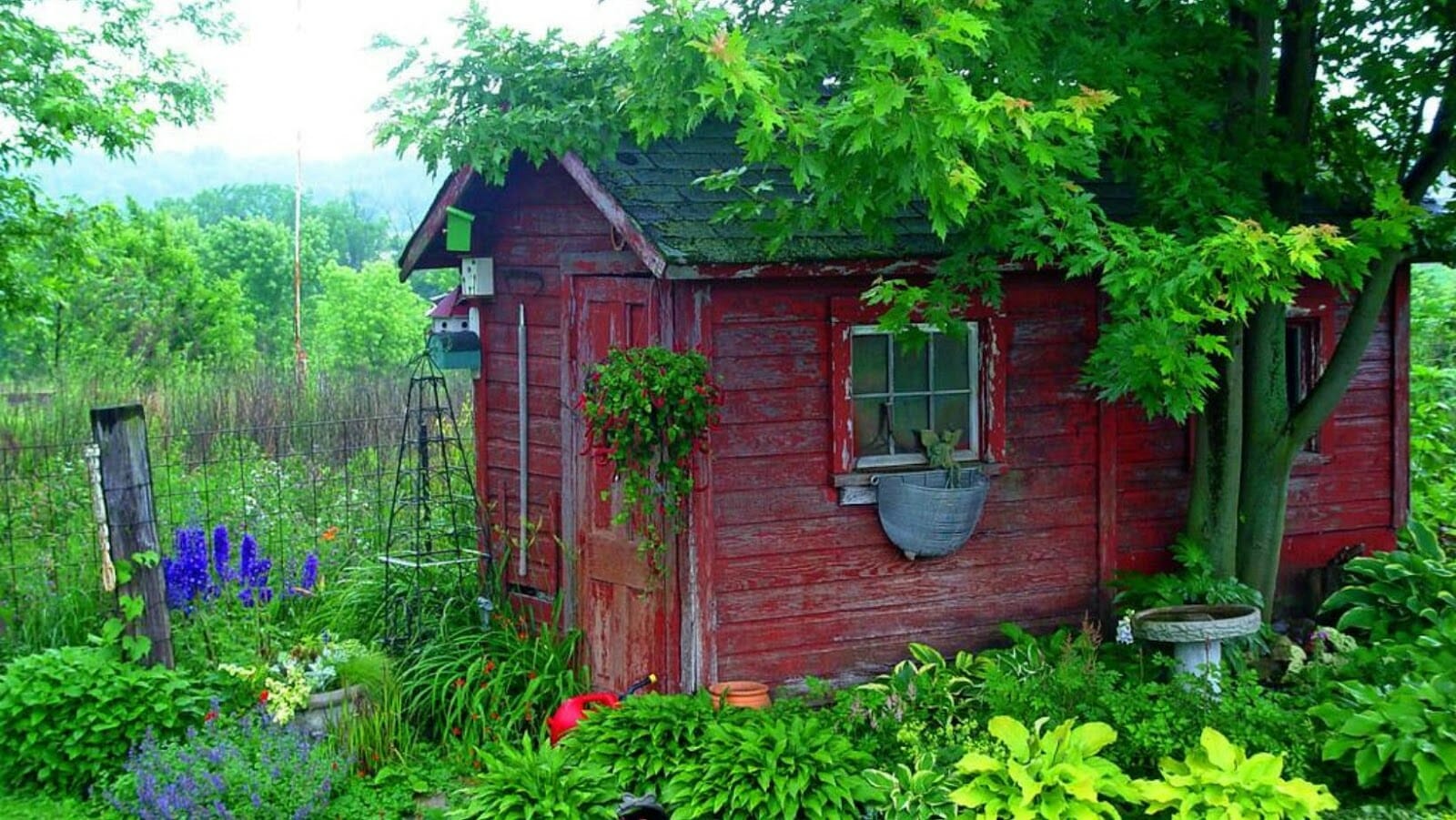 Cast stone gives any structure an exceptional look. Moreover, get your couple of pictures framed and hang them at the side of the shed and one at the door. Bleeding heart flowers can give the shed a romantic look too.
Adding an attractive rug at the doorstep of the shed might be a cute idea here. While changing the exterior of your shed, try sharing ideas with your spouse, and new ideas will be discovered.