How Do HVAC Systems Work on Large Buildings
HVAC systems are an essential part of any large building. They help to keep the occupants comfortable and the building running efficiently. How do these systems work, and what is their purpose? This blog post will discuss how HVAC systems work on large buildings and some of the benefits they provide. We will also explore some of the challenges that come with maintaining these systems in a large setting.
HVAC Systems on Large Buildings
Large buildings require a different type of HVAC system than smaller structures. How do these systems work? How are they different?
HVAC systems in large buildings have to be able to move a lot of air. They also need to be able to maintain comfortable temperatures even when the outside temperature changes rapidly. To do this, they use a variety of different components.
The first thing you need to know about large HVAC systems is that they comprise several smaller units. These units are called "zones." Each zone has its own thermostat. This allows the system to keep each building area at a different temperature if necessary.
The second thing to know about large HVAC systems is that they use a lot of ductwork. This ductwork is used to move air from the different units to the different areas of the building.
The third thing to know about large HVAC systems is that they often use chillers. Chillers are used to cool the air that is being circulated through the system.
Large HVAC systems also use boilers. Boilers are used to heat the air that is being circulated through the system. This is because the air in the ductwork can get cold when it is circulating.
Aside from boilers, large HVAC systems also use a lot of fans. Fans are used to move the air through the system. They are also used to circulate the air in the building. Fans can help to even out the temperature in the building.
Large HVAC systems are a lot more complicated than smaller systems. However, they are necessary for large buildings. Without them, it would be very difficult to keep the building comfortable. If you want to install an HVAC system for a large building, contact companies like Sun City Air. They can help you choose the right system for your needs.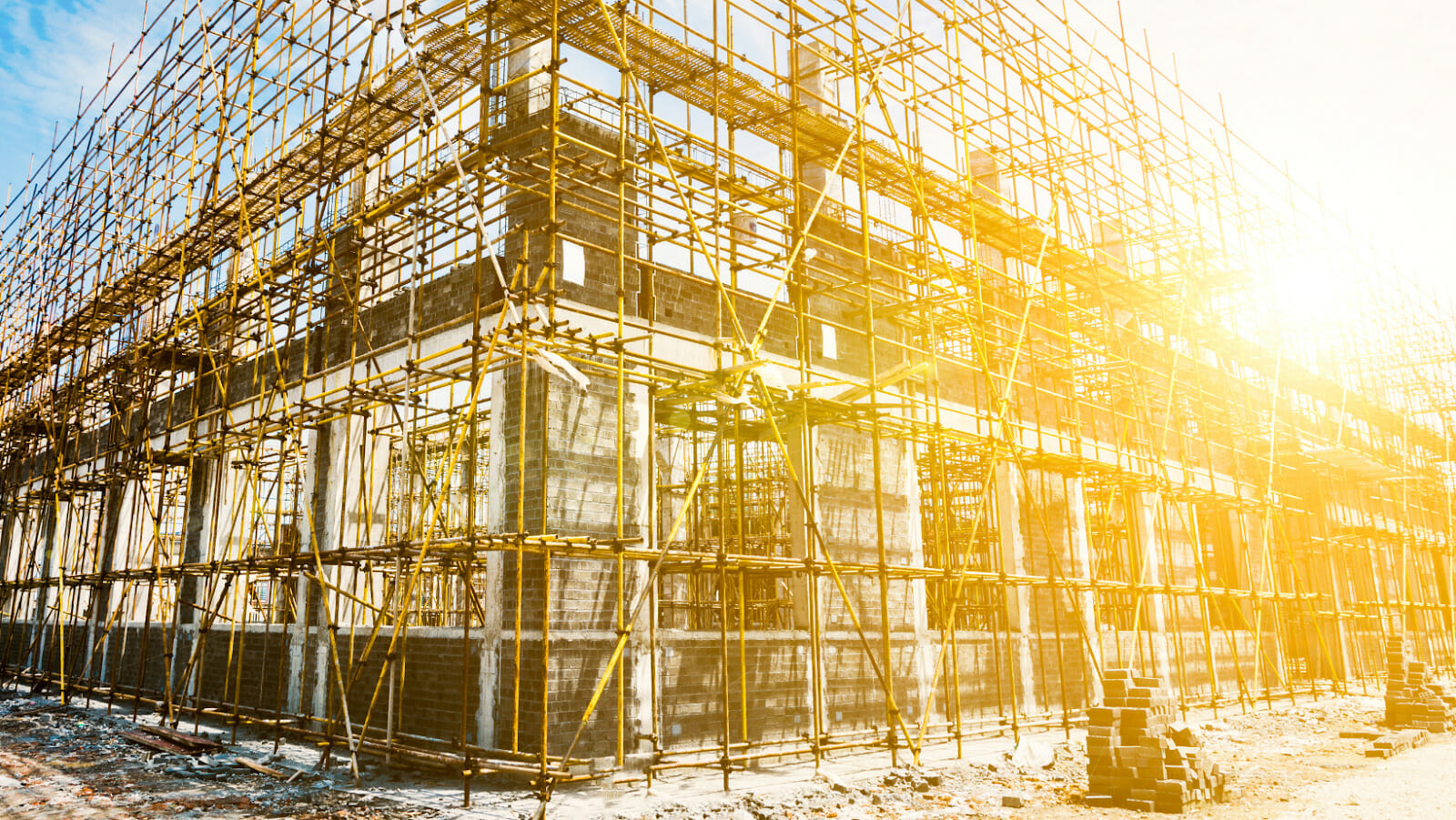 EssentialEssential Things To Consider Before Investing in an HVAC System for a Large Building
If your business or office is in a large building, you will need an HVAC system that can heat and cool the space properly. However, not all HVAC systems are created equal, and it is essential to choose the right one for your needs. Here are a few things to consider before investing in an HVAC system for a large building:
The Size of the Building
Obviously, a larger building will require a more powerful HVAC system. Make sure to take accurate space measurements before shopping for an HVAC system. You can do this by measuring the square footage of the building.
The Climate
Another essential factor to consider is the climate in which your building is located. If you are in a region with very hot summers and cold winters, then you will need an HVAC system that can handle both extremes. Conversely, if you are in a more moderate climate, then you may not need as powerful of an HVAC system.
Your Budget
HVAC systems can be pretty expensive, so it is essential to set a budget before shopping. Remember that the most expensive option is not always the best option. You should also factor in the cost of installation when setting your budget.
The Efficiency of the System
Another essential thing to consider is the efficiency of the system. Some HVAC systems are more energy-efficient than others. If you want to save money on your energy bills, then you should look for an HVAC system that is Energy Star certified.
Choosing the right HVAC system for a large building can be a challenge. However, if you consider the factors listed above, then you can find a system that will meet your needs.
How Often Should HVAC Systems for Large Buildings Be Maintained?
There is no one-size-fits-all answer when it comes to the maintenance of HVAC systems for large buildings. The frequency of maintenance will depend on several factors, including the type of system, the age of the system, the climate in which the building is located, and the size of the building. That said, most experts agree that HVAC systems for large buildings should be inspected and serviced at least once a year by a qualified HVAC professional.
The first step in maintaining an HVAC system is to have it professionally inspected. During an inspection, the HVAC technician will clean the system and check for any potential problems. They will also ensure that the system is calibrated correctly and that all parts are in good working order.
In addition to having the system inspected, it is also important to have it serviced regularly. Servicing an HVAC system involves cleaning the air ducts, checking the filters, and ensuring that the entire system runs smoothly. Servicing the system regularly will help to prolong its life and keep it running efficiently.
HVAC systems for large buildings are complex equipment that requires regular maintenance to function properly. By having the system inspected and serviced regularly, you can help ensure that it will provide years of trouble-free operation.
Bottom Line
HVAC systems for large buildings are more complicated than those for smaller structures, but the basic process is the same. Air is heated or cooled and then circulated throughout the building by a system of ducts, fans, and pumps. The size and layout of the building, as well as the climate, will dictate the specific components used in the HVAC system. Therefore, working with a qualified HVAC contractor is essential when designing and installing an HVAC system for a large building.