Highest Rated Luxury Massage Chair in The Market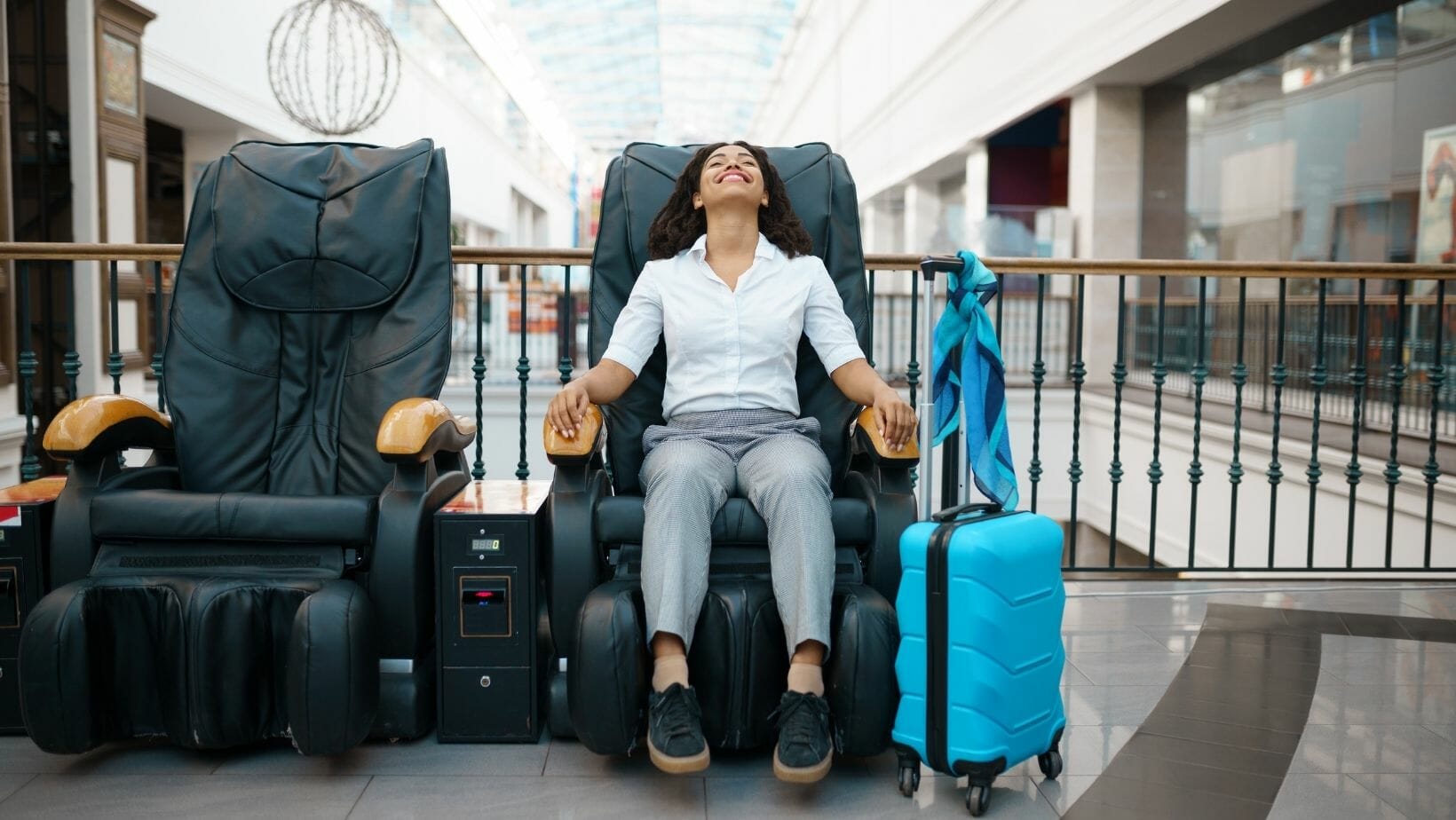 A premium massage chair provides optimum comfort and relaxation while also including unique features those conventional versions lack. A premium massage chair that is suited to your demands will allow you to achieve the absolute peak of pleasure, from 3D and 4D massage technology to voice control capabilities.
We've created a list of recommended brands and models, as well as information on what to look for in a luxury product to assist you in finding the best high-end massage chair for your requirements.
What Characterizes a "Luxury" Massage Chair?
All top-of-the-line luxury massage chairs will include the following seven vital features:
Massage Technology in 3D or 4D
The massage rollers' technology allows you to customize the intensity for more personalized treatment.
Bluetooth® Connectivity
Through the speakers in the headrest, you may listen to music, guided meditation, or your favorite podcast.
Rollers for calf and knee massage
Most massage chairs have rollers simply in the footrests and back, while premium ones incorporate rollers and airbags for the calves and knees as well.
Therapeutic Heat
Heating modules help to relax your muscles and prepare your body for the massage's effects.
L Track Layout
The rollers on a L Track massage chair move from your neck to your glutes. They may even migrate down to your hamstrings in some versions.
Remote Controls for Mobile Apps
You may control your massage from your smartphone by downloading an app.
Zero Gravity
Zero gravity uses NASA-developed technology to lift your legs over your heart, giving you the sensation of weightlessness.
Price
Luxury versions are more expensive than basic ones since they come with all the bells and whistles you could possibly desire or need.
The best luxury chair models typically cost between $7,000 and $12,000, although it's not uncommon for some companies to charge more. You get what you pay for, as with any form of technology.
Infinity Riage X3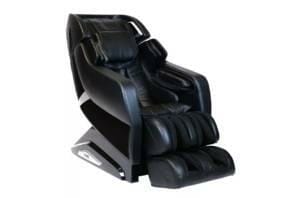 The Riage X3 model from Infinity boasts a sleek, modern appearance that comes in three colors. It's more than simply a gorgeous face, though. This model has cutting-edge restorative technology for a luxurious full-body massage.
Powerful reflexology foot rollers are included in spring-loaded foot supports for a kneading-style foot massage. The Riage X3 is also recognized for its spinal correction and waist twist capabilities, which may help align your spine and stretch out your lower back muscles.
Fujimedic Kumo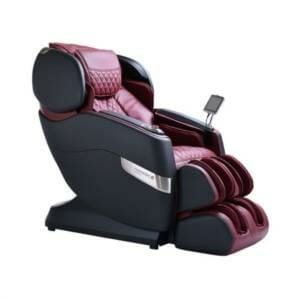 The Kumo model from Fujimedic offers a cutting-edge massage from head to toe. The Kumo has chromotherapy LED light patterns, Bluetooth speakers, and an easy-to-use touchscreen control panel, in addition to a massage that properly targets acupuncture points. The Kumo's memory function allows you to design and save up to three massages.
Human Touch Novo XT2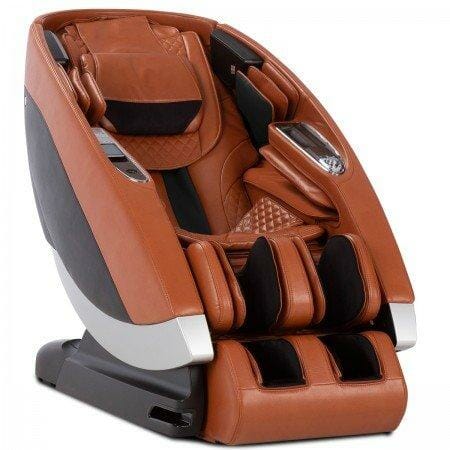 The Novo XT2 from Human Touch has an Altec Lansing superior sound system built-in, so you can listen to soothing natural sounds, your favorite relaxation playlist, audiobooks, or anything else that helps you relax.
This type is distinguished by the fact that the arms are pre-installed, allowing you to spend less time building and more time resting.
Kyota M888 Kokoro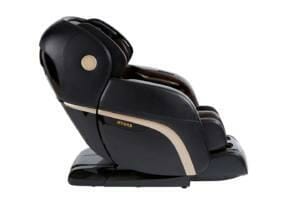 The Kyota M888 is a high-end model that offers both 3D and 4D massage. This variant is perfect for numerous users since advanced sensors can automatically adjust the leg extenders for optimal comfort.
The M888 also has a J Track design, which combines the greatest elements of both L Track and S Track massage chairs to provide both spinal decompression and glute massage.
Infinity Evolution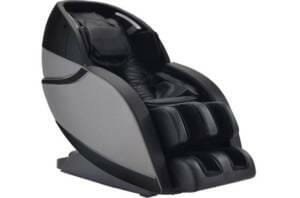 The Infinity Evolution is the most feature-rich massage chair on the marketplace from a premium brand, and it's the perfect balance of modern technology and convenience. With voice commands, you can easily change your massage and store two personalized massages in the MyMassage program.
If you're looking for a deep foot massage, the Evolution has three rollers per sole to reach the pressure points required for a thorough reflexology massage.
Ogawa Master Drive AI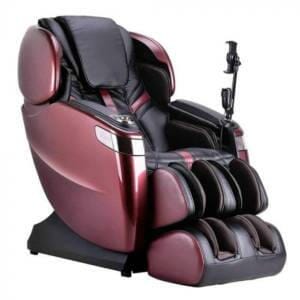 The Master Drive AI from Ogawa was created to target key acupuncture sites in the back, lengthen the spine, and enhance posture.
Ogawa's Chair Doctor is referred to by the "AI" in the model name. Artificial intelligence (AI) powers this technology, which may recommend a massage based on your current tension and stress levels. Sensors in the massage chair will read your heart rate, locate regions of stress, and even monitor your blood oxygen levels to give you a massage that is totally tailored to your needs.
FAQ
I'm Looking for a Massage Chair, but I'm Not Sure Where to Get One
Many high-end massage chairs are only available for purchase on the internet. Some companies, on the other hand, may have showrooms where you may try out their items. Certain products may also be available in your favorite brick-and-mortar retailers. Tell your local furniture store that they should provide massage chairs if they don't already.
What are The Benefits of Warranties?
The first year usually includes replacement components, structural structure, and labor, with the option to extend the warranty. The warranty terms will vary by manufacturer, so check the company's website or ask a massage chair professional for more information.