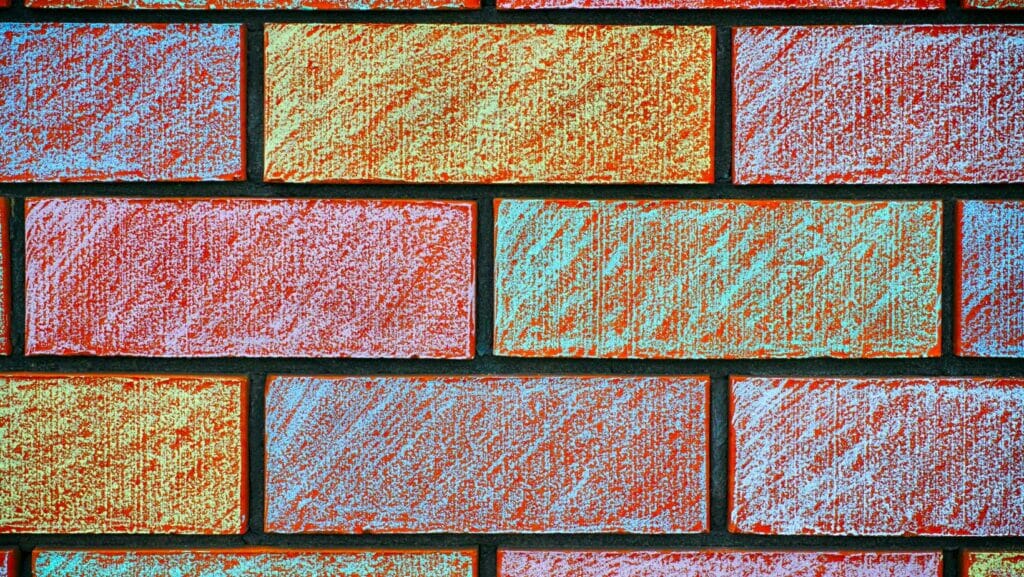 Are you looking for a way to give your furniture an upgrade without having to purchase new items? Chalk paint might be the answer! This blog post will explore the pros and cons of using chalk paint, so you can decide if it's the right choice for you.
Benefits of using chalkboard paint for kitchen cabinets
Using chalkboard paint for kitchen cabinets can have several advantages, depending on your kitchen needs and the look you wish to achieve. Chalkboard paint is a fast and simple way to update old or tired cabinets with a modern, European-inspired look. This type of paint has many practical benefits, such as:
1. Create a unique visual effect: The dark color of chalkboard paint pairs well with almost any color scheme and pairs well with white or gray cabinet hardware. The dark color provides a unique contrast to lighter colors and gives your kitchen an elegant yet rustic feel.
2. Utilize extra space: Chalkboard doors are great surfaces for reminders, grocery lists, messages to yourself or others, or even artwork and designs that are easily wiped away when not needed anymore. They also make the interior of upper cabinets the perfect spot to jot down notes or store small items like spices, scissors or flashlights without taking up too much space within the cabinet itself.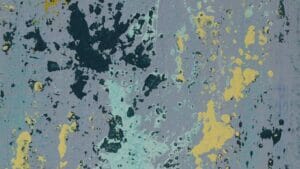 3. Easy clean up: Unlike many traditional finishes for kitchen cabinets, cleaning up chalkboard paint is incredibly easy and straightforward – all you need is a wet rag! This makes it ideal for those who may be messy cooks in the kitchen but still want the organized look of beautiful cabinet doors without having to put any effort into keeping them clean.
4. Professional look without expensive cost: Not only does this type of paint require virtually no effort on your part – it's also surprisingly affordable when compared to other professional quality cabinet upgrades. This means that you can give your bland kitchen an upgrade without breaking your budget!
No primer required
One of the biggest advantages of chalk paint is that it typically doesn't require a primer. It adheres to most surfaces, including wood, metal and plastic, without needing an additional step. This can be especially helpful if you want to paint large projects such as furniture or cabinets without having to fuss with prepping the surface beforehand. With some other types of paint, sanding and priming are necessary before starting out.
Chalk paint is also easier to use for covering old pieces because it's thicker than regular latex and oil paints. In fact, one coat is often enough for a uniform finish on many materials (although multiple coats might be necessary for woods with a glossy finish).
However, there are some drawbacks you should consider before using chalk paint:
– Color variations can occur between batches of chalk paints
– It tends to be more expensive than regular paints
– And there's no clear answer as to how long it will last when exposed to the elements
Easy to paint
Painting with chalk paint is an easy, enjoyable experience, perfect for those who lack a lot of painting experience. Unlike conventional latex-based paints, chalk paint requires no intricate prep work such as taping, sanding or burning. It bonds quickly to most surfaces and the application processes is simple – simply apply it with a brush or roller and let it dry. Chalk paint can easily be manipulated to create sharper lines, more rounded edges, paneling effects and more without requiring professional expertise. If your project requires multiple coats of paint (often needed for canvas), chalk paint dries quicker than many other paints and has a UV protection built in that prevents fading over time. As such, it is becoming increasingly popular for furniture restoration projects or DIY home improvement projects.
Shattered manhole cover
Manhole covers are traditionally constructed from cast iron, and in a number of cases, remnants of these iron plates have been found shattered and broken, leading to potentially dangerous situations. Chalk paint can be applied to cover up the jagged edges, providing a protective barrier while still allowing crew members to work safely with the possibility of penetration. It also acts as a temporary solution until the damaged plate can be repaired or replaced.
Although it provides an extra layer of protection over broken manhole covers, there are some drawbacks to using chalk paint. The added material could increase its weight and make removal more difficult if it is not done before it is hardened. Chalk paint also has no structural integrity and would do little to prevent anyone or anything from entering an open manhole or pipe that contains hazardous materials. In addition, chalk paint does not provide protection against corrosion and will begin to corrode after prolonged exposure to the elements. Finally, its use may result in wet surfaces which could cause additional hazards if personnel don't take appropriate precautionary methods such as wearing non-slip soles when working on wet surfaces.
Optional chalk paint Pros included
One of the biggest benefits of chalk paint is its ability to quickly revamp and update furniture. Unlike other types of paint, it doesn't require sanding, prepping or stripping for a bigger transformation. It also dries quickly and usually only needs one coat of paint. On average, one coat will take about 25 minutes to dry.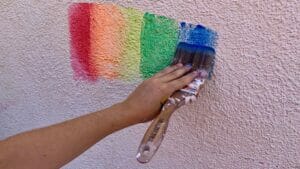 Another advantage of chalk paint is that it is available in a wide variety of colors, so you can easily find the perfect shade to match your home décor. The matte finish also makes appearance and textures look smooth and elegant after being painted with chalk paint.
Many people are drawn to this type of paint because it requires little effort when it comes to sealing and protecting the furniture afterward. Chalk paint has natural wax that provides protection once applied over your furniture pieces, so you don't need to worry about an additional step after painting your piece.
A few optional pros include:
-Eco-friendly: Chalk paint tends to be formulated with less toxins than traditional latex paints – making it an eco-friendly choice for the environmentally conscious homeowners out there!
-Affordable: The cost for chalk paints vary greatly depending on the quality, size and number of containers purchased but they are generally significantly cheaper than traditional options which offer similar results.
-Nontoxic: Most professionals recommend using only water-based formulas chalk paints due their lack respiratory irritants as well as their general safety from children/pets who may come in contact with painted surfaces.
Limited color possibilities
The most obvious con of chalk paint is that your color options are limited. While chalk paint comes in a wide range of colors, you will usually be limited to neutral colors ranging from off-white to deeper shades of gray and brown. This limitation can make it difficult to customize the look in larger areas or rooms, where creating a sense of cohesion is important.
Chalk paint also generally has a matte finish that some users may not find attractive. It's common for the paint to take on an uneven texture and even require more than one coat to get adequate coverage in certain areas; this is especially true when painting with lighter colors. For this reason, many people prefer to use either a polyurethane or varnish over the surface for added protection against wear and tear as well as making it easier to clean.